Is Police Brutality a Racial Issue simply because the Media says so?
For the first time in my lifetime, there is finally a topic that has garnered ubiquitous agreement; George Floyd was murdered.  Absolutely nobody is challenging this assertion, and the cop who killed him along with his uniformed accomplices are almost certainly going to spend a long time in jail.  
George Floyd's murder was the spark that lit a powder keg of frustration, pain, and outrage which has exploded across dozens of cities worldwide. His death has been interpreted as proof of the long-held, media endorsed belief that Cops are hunting and killing Black people, as if it was a sport.
Canadian news outlets parrot their American counterparts by repeatedly referring to the killing of Mr. Floyd as, "the RACIST murder of George Floyd".  With relentless repetition, the "racist" murder narrative has easily convinced most people that the cop, Derek Chauvin killed Mr. Floyd, at least in part because of his skin colour.  Although no evidence has been presented to suggest that Chauvin had any history of racist comments, or associations with racist organizations, the conclusion by the media has been nearly unanimous. 
In criminal law, for a crime to exist, there must be two main elements: Actus Reus, and Mens Reus.  Actus Reus is the physical element of the crime, or the "act", and Mens Reus is the mental element of the crime, or the "intention".  The act is much easier to prove than the intention, but the intention doesn't have to be proven. Intention can instead be assumed based on circumstances and past history.  Now that you have a lesson in Criminal Law 101, you may see a problem with the media narrative of George Floyds' death being concluded as "racist".  
Although it's entirely possible that Derek Chauvin was in fact a murderous white supremacist, at this point we don't have any actual evidence that would help us understand either his intentions, or his personal beliefs. All we know for sure is that Officer Chauvin's arrest and control procedures were entirely wrong, and were certainly a major factor in the death of Mr. Floyd. Having a knee on a person's neck for more than a few seconds is not an acceptable practice in any circumstance. 
But about those "protests"….
The public is absolutely justified in staging massive protests over the police brutality which caused a man to die unnecessarily.  Police must be held accountable for their actions, and change must happen to prevent similar instances in the future. The issue though, isn't about the protests, it's about the underlying assumptions being made which are fueling the protests.  
First, FBI statistics are not supportive of the assumption that black people die in custody more than white people. Though, there are other stats from other sources which strongly support this assumption, it's difficult to know which stats to believe.  Even if the stats did show, without a doubt that black people die in custody more than white people, the only factor mentioned to explain this is "racism". 
Has anyone asked the obvious question of, …why else could this be happening?  What other factors may be at play?
Did you know there is another segment of society who are just as likely to die in custody as black people?  Military Veterans. Since this segment can not be identified by race, religion, or heritage, what possible explanation could there be for Veterans to be dying in custody at nearly twice the rate of non-veterans?  It seems like a valid question to ask, and even an important question to ask in order for us to be able to better understand why some people die in custody more than others.  It seems there must be more to it than racism, but that's not a question that anyone seems to be interested in asking. 
Without the media supported presumption that George Floyd's murder was motivated by racism, the protests would not likely be morphing into full out criminal riots.  When the looting starts, the valid protests end. Adorning your living room with an ill-gotten 75" flatscreen does not honour the life of George Floyd, nor does it provide an argument for defunding the police.  
By fueling the violence both the media and many politicians have been partly responsible for the deaths of numerous police officers and civilians of all races. Anger over one death has caused the deaths of many others, and that is not an outcome that can be justified. 
In 2016, Tony Timpa died in Police custody in nearly the exact same way as George Floyd.  The main difference is that Mr. Timpa wasn't arrested for committing a crime, instead Mr. Timpa called 911 for help because he was scared, and having a psychotic episode.  Tony Timpa asked the police for help, and within 15 minutes of the police arriving, Tony was dead.  Timpa was cuffed, and placed on his face with an officer kneeling on his back for several minutes.  Like Mr. Floyd, Mr. Timpa begged for help, said he couldn't breath, and told the officer that they were killing him.  The Cops laughed and joked once Timpa lost consciousness, and like Floyd, they did not attempt to resuscitate him. 
Tony Timpa happened to be white.  The National media showed very little interest in the story, and the arresting officers were not fired, and did not do jail time even though the autopsy concluded the death as a Homicide. The three officers were charged, but the charges were all dropped, and they got off scot-free.  If the George Floyd protests are about Police Brutality, then where are the protests for Tony Timpa?  Why is his name not mentioned as a precursor to the current situation?  It seems that if the accusation of racism can't be used, then the story will not be run. 
The media likes it when you're angry, and they love it when you're scared. The more frightened you are, the more you look to the media for answers. The more angry you are, the more likely you are to participate in newsworthy protests. Either way, the media wins at your expense. 
You should be outraged at the death of George Floyd, but if you're not equally outraged about Tony Timpa, then you're not really interested in Police reform.  
Most Police officers are dedicated public servants who are doing an impossible job. I'm not anti-cop in any way.  I am however anti-corruption no matter where I find it. Whether it's in the media, with the Police, within the Government, corruption and abuse of power must be addressed, and fixed.  In the absence of good questions, and clear thought, corruption will always flourish. 
Mark Meincke
Author, Writer, Podcast Host
Buy the Home Seller's Bible by clicking HERE
Buy "Why not Me?" HERE
For more stories, visit Todayville Calgary.
Major drug haul; ALERT seizes $3 million in drugs and cash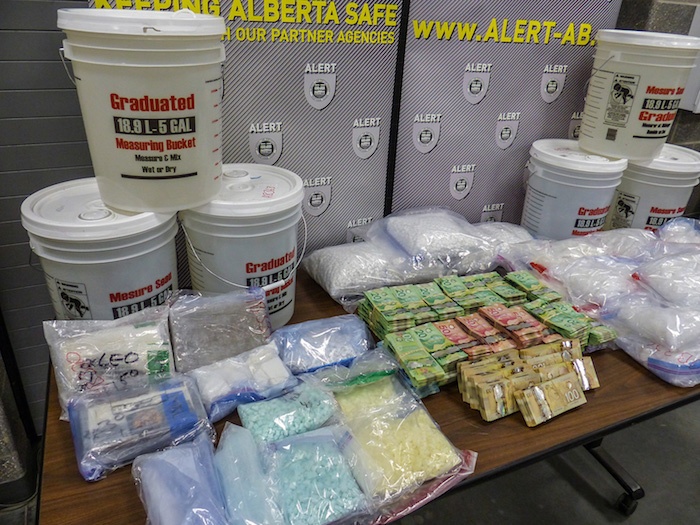 Post submitted by Alberta Law Enforcement Response Team (ALERT)
Three million dollars' worth of drugs and cash was seized from two Calgary homes, including what is believed to be the province's largest seizure of gamma-hydroxybutyrate (GHB).
On April 27, 2021 ALERT Calgary's organized crime and gang team concluded a short-term investigation with a record drug haul. ALERT seized enough methamphetamine, fentanyl, cocaine, and GHB to equal an estimated 100,000 doses.
The GHB seizure of 113.5 litres is believed to be the largest seizure of its kind in Alberta.
Meanwhile, the amount of methamphetamine and fentanyl pills seized ranks amongst ALERT Calgary's biggest busts.
"The totality of what was seized is staggering, and represents a high degree of community harm. Behind so many doses are crimes committed to feed that addiction; be it property crimes, thefts, frauds, and robberies, and all feeding into social disorder," said Supt. Dwayne Lakusta, ALERT CEO.
In total, ALERT seized roughly $3 million worth of drugs and cash:
113.5 litres of GHB;
22.3 kilograms of methamphetamine;
18,000 fentanyl pills;
1.5 kilograms of fentanyl;
4.1 kilograms of cocaine; and
$386,220 cash.
GHB is colourless and odourless, and is commonly referred to as the "date-rape drug" but is usually abused as a club drug. In July 2013 Edmonton Police Service seized 106 litres of GHB, which at the time, was believed to be Alberta's largest seizure.
ALERT's investigation is ongoing and additional charges are being contemplated. To date, 14 drug-related charges have been laid against three suspects:
Ashley Stanway, 30-year old from Calgary;
Rayann Blackmore, 22-year old from Calgary; and
Harmandeep Tiwana, 28-year old from Calgary.
ALERT began its investigation just a month prior after receiving information about suspected drug trafficking activity in the Calgary region.
Members of the public who suspect drug or gang activity in their community can call local police, or contact Crime Stoppers at 1-800-222-TIPS (8477). Crime Stoppers is always anonymous.
ALERT was established and is funded by the Alberta Government and is a compilation of the province's most sophisticated law enforcement resources committed to tackling serious and organized crime.
Volunteer with Big Brothers Big Sisters of Calgary and Area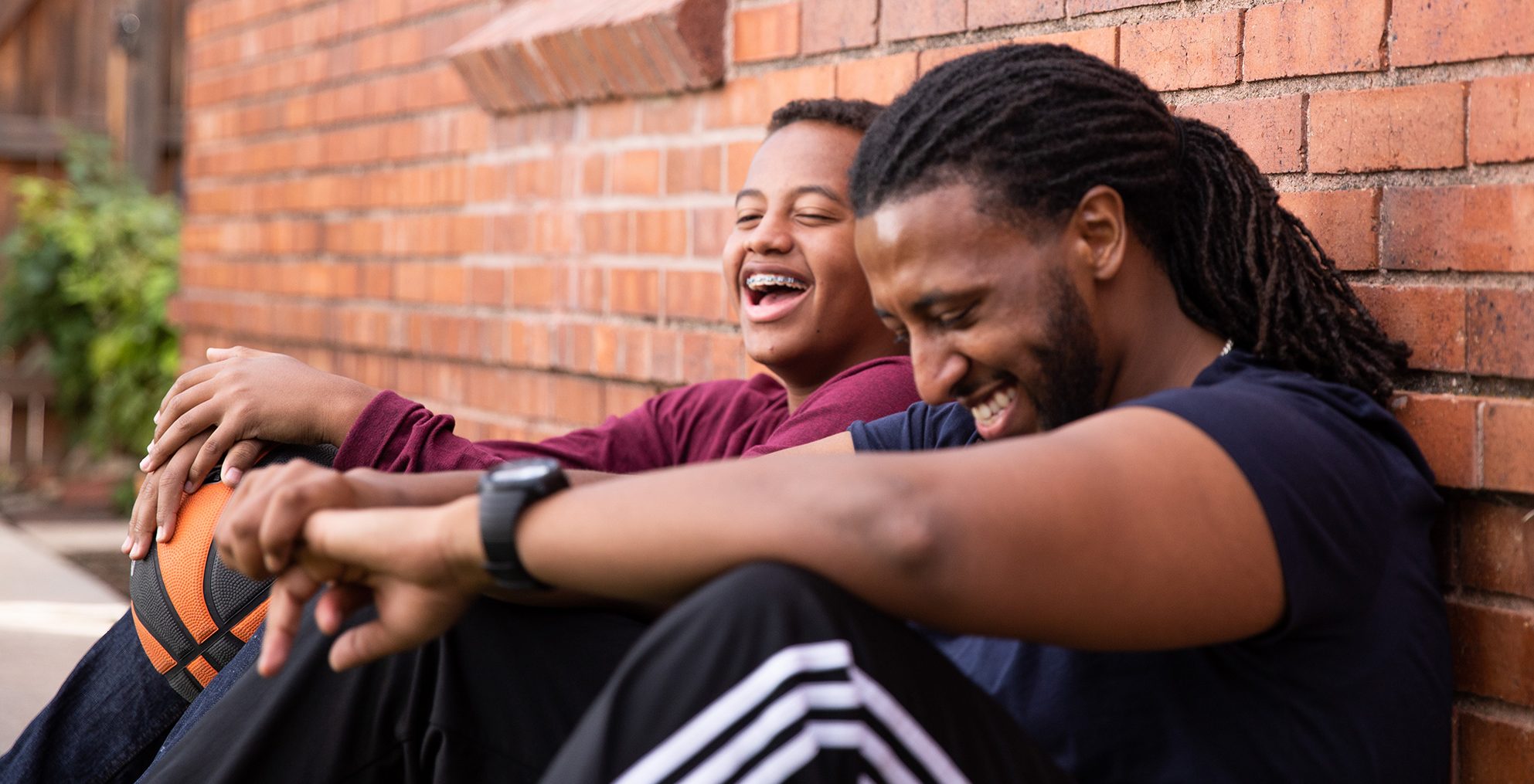 Big Brothers Big Sisters of Calgary and Area (BBBS) is a local branch and accredited member of the Big Brothers and Big Sisters of Canada Federation, established in 1994 to provide the youngest members of our city with access to life changing mentorship relationships.  
Children and youth may experience childhood adversity through a number of individual or compounding societal barriers, such as family violence, mental health struggles, poverty, substance abuse or identity challenges. Big Brothers Big Sisters of Calgary and Area caters to these young Calgarians by connecting them with volunteer mentors who can form "strong one-to-one relationships with their mentees that express care, challenge growth, provide support, share power, and expand possibilities."
A foundational element of the organization is reflected in the creation of intentional matches, meaning mentors are not simply assigned on a first-come-first-serve basis. BBBS takes a number of variables into account when assigning a mentor to a waiting child, including shared experience, likes and dislikes, proximity, and more. Working hard to ensure compatibility prior to assigning matches is a great way to increase the likelihood of a successful, beneficial relationship between mentor and mentee.

"We really want to see these matches succeed," says Jennifer Booth, Manager of Communications and Stakeholder Relations at Big Brothers Big Sisters of Calgary and Area, "if we weren't as intentional and selective as we are, we wouldn't see the success in these relationships that we do."
The minimum time commitment when signing on to be a mentor with the organization is one year. According to Booth, many of the matches that originate in the BBBS program carry on well past the one-year mark as organic, mutually beneficial relationships beyond the parameters of the organization.
In the Community Mentorship program, relationships are built through shared activities and time spent together. "Bigs" can take their "Littles" to the zoo or the park, they can do a hike together, cook or bake, shoot hoops at the court, or even just sit down together to relax and talk. Over the course of a year, the relationship develops a level of trust and confidence that the child or youth mentee can benefit from significantly
"For children who have one or more adverse childhood experiences (ACEs)," says Booth, "working with a caring mentor can really enhance their social and emotional competencies." Emotional competencies include things like social awareness, self-awareness, responsible decision-making and relationship skills. These are developmental benchmarks that may have been negatively impacted by different ACEs in the child's life, and stand to benefit from an intentional, healthy relationship with a mentor at BBBS.  
In addition to their standard community and school mentorship programs, BBBS introduced the PRISM program in 2018. Standing for Pride, Respect, Identity, Safety, Mentoring, PRISM connects mentors with young individuals from the LGBTQ2S+ community. These relationships are built on a shared understanding of the unique adversities faced by members of the same community, and strive to support young people in the celebration of their own, unique identities. 
Currently, there are between 250 and 300 children and youth at Big Brother Big Sisters of Calgary and Area, who may wait up to three years for a pairing. This is a result of gaps in volunteer positions, as well as the organization's commitment to intentional matches. "We're really hoping to achieve a sustainable momentum," says Booth. While the organization is always seeking an increase in mentors in general, currently, they are specifically short in numbers for male-identifying volunteers, she says. 
For more information on Big Brothers Big Sisters of Calgary and Area and how to apply as a volunteer, visit https://bbbscalgary.ca. To learn more about the PRISM program, visit https://bbbscalgary.ca/prism/
For more stories, visit Todayville Calgary.