Is Police Brutality a Racial Issue simply because the Media says so?
For the first time in my lifetime, there is finally a topic that has garnered ubiquitous agreement; George Floyd was murdered. Absolutely nobody is challenging this assertion, and the cop who killed him along with his uniformed accomplices are almost certainly going to spend a long time in jail.
George Floyd's murder was the spark that lit a powder keg of frustration, pain, and outrage which has exploded across dozens of cities worldwide. His death has been interpreted as proof of the long-held, media endorsed belief that Cops are hunting and killing Black people, as if it was a sport.
Canadian news outlets parrot their American counterparts by repeatedly referring to the killing of Mr. Floyd as, "the RACIST murder of George Floyd". With relentless repetition, the "racist" murder narrative has easily convinced most people that the cop, Derek Chauvin killed Mr. Floyd, at least in part because of his skin colour. Although no evidence has been presented to suggest that Chauvin had any history of racist comments, or associations with racist organizations, the conclusion by the media has been nearly unanimous.
In criminal law, for a crime to exist, there must be two main elements: Actus Reus, and Mens Reus. Actus Reus is the physical element of the crime, or the "act", and Mens Reus is the mental element of the crime, or the "intention". The act is much easier to prove than the intention, but the intention doesn't have to be proven. Intention can instead be assumed based on circumstances and past history. Now that you have a lesson in Criminal Law 101, you may see a problem with the media narrative of George Floyds' death being concluded as "racist".
Although it's entirely possible that Derek Chauvin was in fact a murderous white supremacist, at this point we don't have any actual evidence that would help us understand either his intentions, or his personal beliefs. All we know for sure is that Officer Chauvin's arrest and control procedures were entirely wrong, and were certainly a major factor in the death of Mr. Floyd. Having a knee on a person's neck for more than a few seconds is not an acceptable practice in any circumstance.
But about those "protests"….
The public is absolutely justified in staging massive protests over the police brutality which caused a man to die unnecessarily. Police must be held accountable for their actions, and change must happen to prevent similar instances in the future. The issue though, isn't about the protests, it's about the underlying assumptions being made which are fueling the protests.
First, FBI statistics are not supportive of the assumption that black people die in custody more than white people. Though, there are other stats from other sources which strongly support this assumption, it's difficult to know which stats to believe. Even if the stats did show, without a doubt that black people die in custody more than white people, the only factor mentioned to explain this is "racism".
Has anyone asked the obvious question of, …why else could this be happening? What other factors may be at play?
Did you know there is another segment of society who are just as likely to die in custody as black people? Military Veterans. Since this segment can not be identified by race, religion, or heritage, what possible explanation could there be for Veterans to be dying in custody at nearly twice the rate of non-veterans? It seems like a valid question to ask, and even an important question to ask in order for us to be able to better understand why some people die in custody more than others. It seems there must be more to it than racism, but that's not a question that anyone seems to be interested in asking.
Without the media supported presumption that George Floyd's murder was motivated by racism, the protests would not likely be morphing into full out criminal riots. When the looting starts, the valid protests end. Adorning your living room with an ill-gotten 75" flatscreen does not honour the life of George Floyd, nor does it provide an argument for defunding the police.
By fueling the violence both the media and many politicians have been partly responsible for the deaths of numerous police officers and civilians of all races. Anger over one death has caused the deaths of many others, and that is not an outcome that can be justified.
In 2016, Tony Timpa died in Police custody in nearly the exact same way as George Floyd. The main difference is that Mr. Timpa wasn't arrested for committing a crime, instead Mr. Timpa called 911 for help because he was scared, and having a psychotic episode. Tony Timpa asked the police for help, and within 15 minutes of the police arriving, Tony was dead. Timpa was cuffed, and placed on his face with an officer kneeling on his back for several minutes. Like Mr. Floyd, Mr. Timpa begged for help, said he couldn't breath, and told the officer that they were killing him. The Cops laughed and joked once Timpa lost consciousness, and like Floyd, they did not attempt to resuscitate him.
Tony Timpa happened to be white. The National media showed very little interest in the story, and the arresting officers were not fired, and did not do jail time even though the autopsy concluded the death as a Homicide. The three officers were charged, but the charges were all dropped, and they got off scot-free. If the George Floyd protests are about Police Brutality, then where are the protests for Tony Timpa? Why is his name not mentioned as a precursor to the current situation? It seems that if the accusation of racism can't be used, then the story will not be run.
The media likes it when you're angry, and they love it when you're scared. The more frightened you are, the more you look to the media for answers. The more angry you are, the more likely you are to participate in newsworthy protests. Either way, the media wins at your expense.
You should be outraged at the death of George Floyd, but if you're not equally outraged about Tony Timpa, then you're not really interested in Police reform.
Most Police officers are dedicated public servants who are doing an impossible job. I'm not anti-cop in any way. I am however anti-corruption no matter where I find it. Whether it's in the media, with the Police, within the Government, corruption and abuse of power must be addressed, and fixed. In the absence of good questions, and clear thought, corruption will always flourish.
Mark Meincke
Author, Writer, Podcast Host
Buy the Home Seller's Bible by clicking HERE
Buy "Why not Me?" HERE
For more stories, visit Todayville Calgary.
Teen found guilty of manslaughter in hit-and-run death of Calgary police officer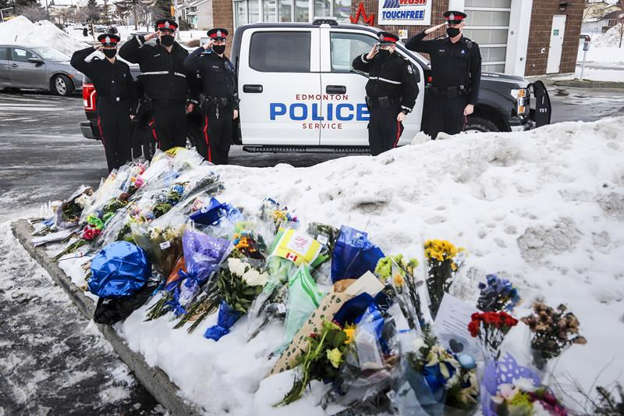 Calgary – A judge has found a teen involved in the hit-and-run death of a Calgary police officer guilty of manslaughter.
Sgt. Andrew Harnett died in hospital on Dec. 31, 2020, after being dragged by a fleeing SUV and falling into the path of an oncoming car.
The driver, who cannot be identified because he was 17 at the time, had testified he was scared when Harnett and another officer approached the vehicle during a traffic stop and he saw Harnett put his hand on his gun.
The teen's lawyer said his client was guilty of manslaughter, but not first-degree murder.
Justice Anna Loparco agreed, saying that although the accused had "outright lied" about the gun, he was in a "panicked state" when he decided to flee and unable to know his actions would cause Harnett's death.
The Crown says it will be seeking an adult sentence.
Loparco says Harnett's behaviour was "exemplary" and there was no indication that he posed a threat to the accused.
"There's no doubt he (the accused) should have realized it was likely to cause death," Loparco said Thursday.
"But I'm unable to conclude this accused turned his mind to the consequences."
This report by The Canadian Press was first published Nov. 10, 2022.
'He's not breathing': Trial begins for Calgary man accused in infant's death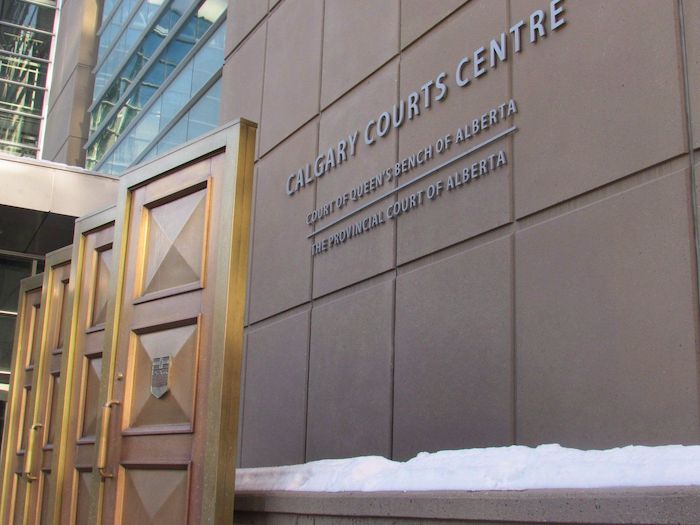 By Colette Derworiz in Calgary
A Calgary father has pleaded not guilty to second-degree murder in the death of his infant son, as court heard the man's 911 call in which he said he was trying to calm the baby down.
The trial for Anthony Karl Kurucz, 32, started Monday in the Court of King's Bench in Calgary. It is scheduled to run for almost three weeks.
Police have said emergency crews were called to a Calgary home in April 2018 to help a three-month-old in medical distress and that Kurucz was alone with his son at the time. The infant, Jayden Cyluck-Kurucz, was unconscious and he died in hospital two days later.
Kurucz was charged in September 2019 after police said the story he provided to medical staff was inconsistent with the boy's symptoms.
On Monday, court heard a recording of the 911 call from Kurucz that came in around 12:15 p.m. on April 25, 2018.
"My baby was freaking out," Kurucz said on the call. "I was trying to calm him down, rock him, that kind of thing."
He said there was blood coming out of his son's nose.
"I'm freaking out because my wife just went to take our dog to the vet," Kurucz said.
He told the dispatcher he believed the boy's heart was still beating.
"He's very floppy, he's very limp," said Kurucz.
When asked by the dispatcher whether the baby was breathing, he responded: "I can't tell. I know his heart is beating, though."
He then asked whether his son was going to live.
"I don't know what to do," said Kurucz on the call. "I didn't do anything wrong to him. I was just trying to calm him down and rock him.
"He's not going to die, is he?"
Kurucz asked the dispatcher, Craig Moxley, whether police were coming. Moxley said paramedics and firefighters were on the way. Moxley confirmed the call during his testimony in court Monday.
Court heard fire crews were the first to arrive at the home in southeastern Calgary.
One of the senior firefighters, Greg Heise, testified that the crew found Kurucz outside.
"The father was holding Jayden on the sidewalk," Heise said Monday. "We were probably caught a little off guard.
"The father said, 'He's not breathing.'"
Heise said first responders placed Jayden on the ground. His colleague started CPR while he tried to open Jayden's airway, he said.
"I was not able to do that," said Heise, noting there was dried blood around the baby's nose and mouth.
He said the father didn't provide much information when Kurucz was asked what happened.
"He was freaking out," said Heise, who noted it was difficult to get a clear answer from the father. "He initially stayed with us.
"At some point, he mentioned he needed to have a cigarette."
Heise said he and his colleague continued to treat Jayden until paramedics arrived a few minutes later.
"He was pale," said Heise, adding there was a bluish tinge around the baby's nose and mouth. "His eyes were open but not reactive."
Another firefighter and a paramedic are scheduled to take the stand Monday afternoon.
This report by The Canadian Press was first published Nov. 7, 2022.