Intentional Living, Everyday Activism and Tea – Sarjesa Inc.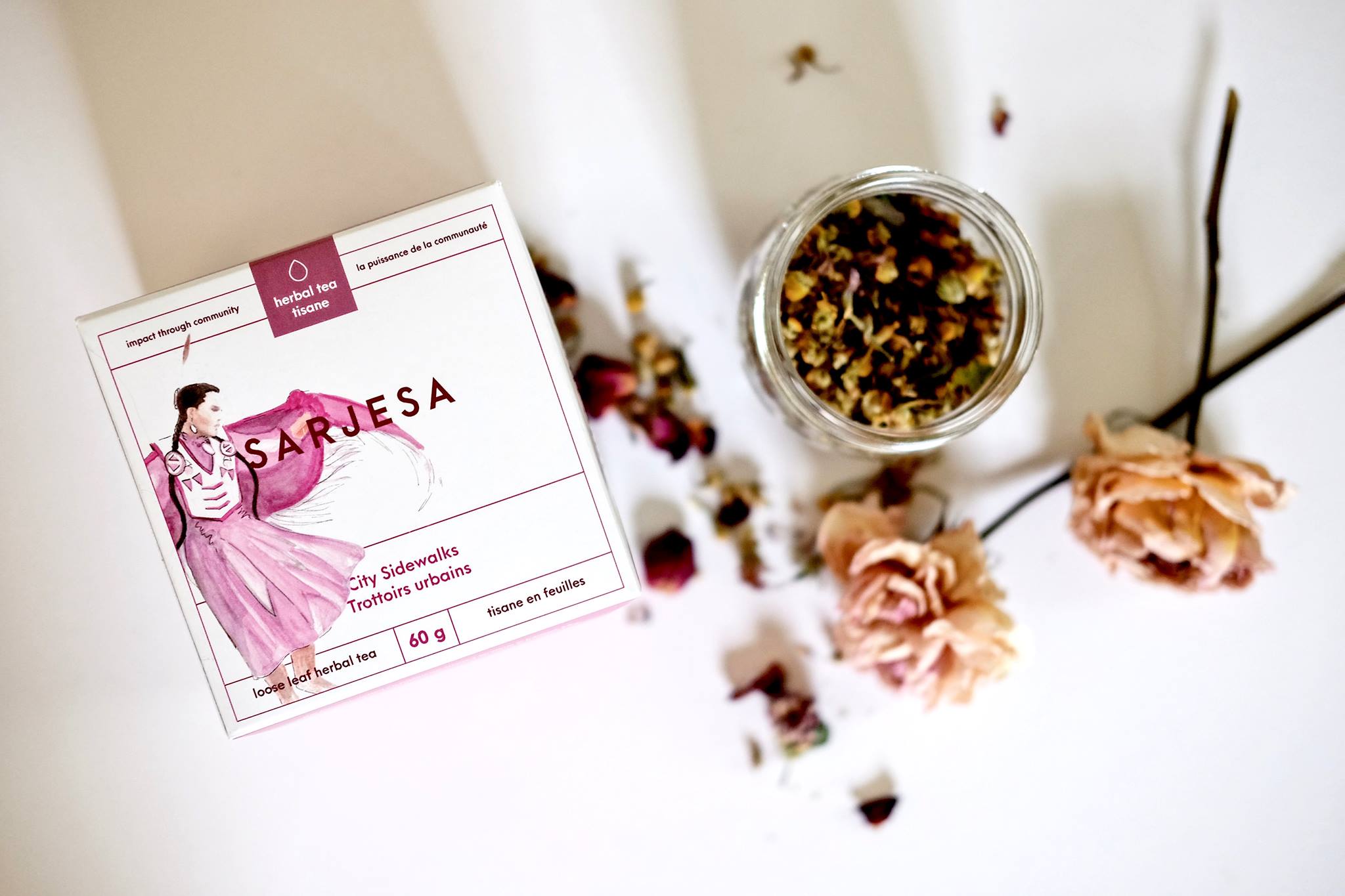 Activism is all around us. As witnessed by the entire world this past summer, even the smallest of intentional actions can have ripple effects that reach far beyond individual communities.
A young entrepreneur from Calgary, Alberta is using tea to effect positive change in the city and beyond. Alexandra Daignault is the founder and owner of Sarjesa Inc., a socially focused tea company dedicated to supporting violence prevention programming and aiding marginalized women in Canada. Guided by an unwavering commitment to equality and Indigenous recognition, Sarjesa is a manifestation of Daignault's own core values, as well as her lived experience as a woman of Indo-Caribbean descent.
Sarjesa was founded in December 2017, during Alexandra's 3rd year at Mount Royal University, while she pursued a degree in English with a double minor in Indigenous Studies and Innovation & Entrepreneurship. The name Sarjesa is Alexandra's own invention, inspired, in part, by her post-colonial theory books and conversations with her grandmother.
"Sarjesa is about bringing activism into everyday experience," says Alexandra, "Doing things on purpose. If we want to make long standing change, we need to be intentional."
The Sarjesa website and email signature feature a land acknowledgement adapted from Dr. Renae Watchman, an individual whose activism Alexandra cites as inspiration for her own work.
We are a Non-Indigenous brand and company. We blend our tea on Treaty 7 territory, located on the homelands of the Niitsitapi (the Siksika, Piikani, Kainai), the Îyârhe Nakoda, and Tsuut'ina Nations, as well as Métis Nation Region 3. As an organization, run by an Indo Caribbean Settler woman, we acknowledge the treaty relations that have not been honoured and work daily to restore good relations. We try to respect all people and the planet through the creation of highly intentional products.
– Land Acknowledgment featured on Sarjesa website & email signature
From ingredient sourcing, to hiring practices, to charitable donations, every aspect of Sarjesa has been carefully articulated to have an intentional, positive social impact. To exist in harmony with the land and the communities upon it, all teas are composed of both locally sourced and certified fair trade ingredients. Each box features information on Canadian Missing and Murdered Indigenous Women, and 20% of profits from each box of Sarjesa tea sold are donated to the Awo Taan Healing Lodge Society, an Indigenous-led women's shelter based out of Calgary.
According to Alexandra, her decision to establish a charitable partnership with Awo Taan Healing Lodge Society was inspired by her admiration of their practices, their ability to create a healing space for women and children in need, and the vast knowledge and expertise of their team.
As a young entrepreneur immersed in the fast-paced culture of the start-up industry, Alexandra remains committed to serving the community and focusing on what matters most. "There's no rush to make it a huge tea corporation," she says, "It's important we continue to learn, grow organically, and do the work in a good way." Beyond the scope of Sarjesa tea, Alexandra encourages everyone to live an intentional life. Whether it is the food you eat, the products you buy, the way you interact with the environment … there are countless small ways to effect positive change. "Be gentle with yourself," she says, "Recognize that while maybe you can't make all the good decisions you want all at once, you can be very intentional about the decisions you do make, and why."
For more information on Sarjesa Tea, visit https://sarjesa.com.
For more stories, visit Todayville Calgary.
Calgary police identify 15-year-old girl killed in shooting, investigation continues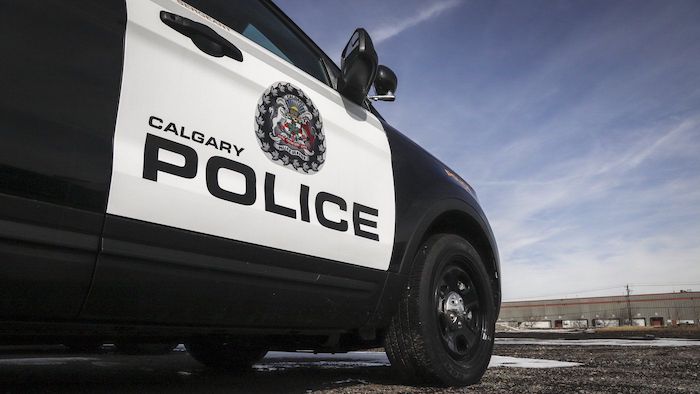 Calgary (CP) – Calgary police have identified a 15-year-old girl who was fatally shot this week as investigators try to determine whether she was the intended target or if it was a case of mistaken identity.
Officers responded to reports of a shooting in an alley in the Martindale neighbourhood early Tuesday morning.
They say the teenager was a passenger in a vehicle when she was shot and that the driver, who was not injured, immediately fled the scene before pulling over to call police.
Police say investigators have received several tips from the public.
They say evidence from the scene leads police to believe it was targeted, but investigators haven't determined whether the occupants of the vehicle were the intended targets.
The girl has been identified as Sarah Alexis Jorquera of Calgary.
"This was a senseless act of violence that took the life of a young girl," Staff Sgt. Martin Schiavetta of the homicide unit said in a statement Wednesday.
"At this point, we have more questions than answers and are working around the clock to hold those responsible accountable. Losing a 15-year-old is a tragic loss for our community, her school, her friends and, most importantly, her family."
Police ask anyone with any information about the shooting to call investigators.
This report by The Canadian Press was first published March 29, 2023.
'A crisis': Calgary charity seeks one-month homes for Ukrainian refugees after influx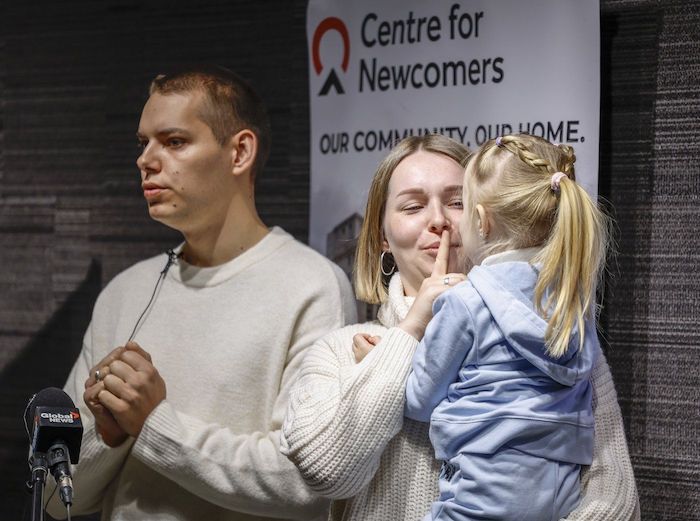 Ukrainian evacuees Dmytro Syrman, left, his wife, Anastasiia, centre, and their four-year-old daughter Varvara attend a news conference highlighting the need for temporary housing in Calgary on Wednesday, March 29, 2023. THE CANADIAN PRESS/Jeff McIntosh
By Bill Graveland in Calgary
After six months under Russian occupation, Dmytro Syrman and his family decided to flee Ukraine for a safer life abroad and are now in Calgary.
The family lived in Dniprorudne, a mining city of 17,000 in southern Ukraine. Syrman worked as a human resources manager at an iron factory.
In August, Syrman, his wife, Anastasiia, and four-year-old daughter Varvara embarked on a six-day, 3,000-kilometre drive to Poland.
"On the 24 of February, when the Russian army attacked Ukraine and occupied our city in March 2022, we lost everything," Syrman said Wednesday.
He said they began planning their escape when they realized Russian soldiers weren't leaving their city.
"We started all of this because we were scared for Varvara," he said. "When Russian bombs were falling near our city it was really scary."
Their home is still under Russian occupation.
For the past year the family stayed in Poland, sent in their paperwork to come to Canada, and two weeks ago arrived in Calgary.
They're now staying with a host family for a month while they look for long-term accommodation and to find jobs.
"We are here and starting a new life. We can't believe about people who don't know us and many helped us. We're really shocked," Syrman said.
The Syrmans were helped by Calgary's Centre for Newcomers, which started a campaign to find 100 hosts for Ukrainian families or individuals for a month while they find housing of their own.
Kelly Ernst, chief program officer with the centre, said there has been a flood of Ukrainians trying to take advantage of a federal program that allows them to temporarily resettle in Canada.
The Canada-Ukraine Authorization for Emergency Travel program has been extended until July and Ernst said he expects people will continue to flee the war-torn country.
"We're in a desperate, dire need at the moment for host homes to try to accommodate the evacuees coming from Ukraine. It's reaching the proportions of being a crisis moment," said Ernst.
He said people arriving elsewhere in Canada are migrating to Calgary because the rents are lower than in larger cities such as Toronto and Vancouver.
Ernst said approximately 450 people have been arriving in Calgary every week from Ukraine and his organization has helped people staying nights in the airport, off the street and at homeless shelters.
Natalia Shem, who is the manager of housing for the Ukrainian evacuees, said it's difficult for the newcomers to find somewhere to live before arriving.
"It's almost impossible to find long-term rent being outside of Canada and people who come here need one month of stay," Shem said. "It's an average time a family can find long-term rent, job and settle down here in Canada."
This report by The Canadian Press was first published March 29, 2023.