In the Great White North, Canadian Hosers get Bronzed EH!
Canadian Hosers get Bronzed EH
Sometimes dreams do come true for Canadian Hosers. After a long eight-year journey, Canada's most famous, "stubby" beer drinking, bacon eating, tuque wearing brothers, Bob and Doug McKenzie, played by Rick Moranis and Dave Thomas, now have two life sized bronzed statues install in downtown Edmonton's ICE District. Sadly, with no fanfare, no press release, no public events-because of the Covid- 19 pandemic, the official unveiling event, for this beautiful work of art created by Edmonton Sculptor Ritchie Velthuis and produced by Calgary's Bronzart Casting Ltd., will have to wait for future date.
It started in late 2011 with a golden idea by Avenue Edmonton magazine publisher Orville Chubb and the magazine's editor Steven Sandor. Then, in the January 2012 edition of Avenue the first public exposure for "a petition" was printed in a column about the farfetched idea asking, "How about a prominently placed sign welcoming people to Melonville? A bronzed Bob and Doug, sitting on a park bench in Churchill Square? A simple plaque? Or maybe a ceremony, festival or annual party?"
Sandor pined about how, "Small towns do it. Big cities do it. But, in Edmonton, we don't mark our pop culture." He continued his argument, "If you are an Oilers legend, you get roads named after you", and a bronze statue! Sandor widen his pitch on how in Minnesota in honour of hometown hero Charles Schulz, you can find Peanuts characters statues sprinkled around the Twin Cities; in fact there are over 100 statues of just Lucille (Lucy) van Pelt, most of them are five-foot tall fibreglass ones, but still. Sandor continued, "in downtown Minneapolis, you'll find a statue of Mary Tyler Moore to honour Mary Richards", the TV associate producer she portrayed. And, "In Toronto's Kensington Market, you can sit next to a statue of actor Al Waxman, CBC's famous King of Kensington."
It wasn't long after the magazine hit the street that Sandor and Chubb thought the idea could actually, "take off, eh", he expands, "My phone started ringing, I would get e-mails, so many fans would telling me stories about meeting the stars, having them shooting in their neighbourhoods, so many fond memories." Sandor doesn't remember any negative feedback.
Now the hard part, the non-profit SCTV Monument Committee was formed, which included an original producer for the star-studded SCTV TV show that stills lives in Edmonton, "We had no idea how much work had to be done, we had to create an official non-profit group, the money, the city's rules for building and permanently placing a statue and so much more."  Sandor continues, "So many helped us over the years, Allard Foundation and Westbury Foundation for funds, the city was great over the years, OEG and the Ice District for giving us the final place to install Velthuis' incredible work."
The fictional TV brothers and real life-long friends stayed involved and wanted to "have a voice in the project", Multi-award winning actor Dave Thomas (70), who played Doug McKenzie talked with Edmonton Journal's Fish Griwkowsky, "Rick and I were both surprised and honoured at these statues of the McKenzie brothers," Thomas told the paper. "Despite the time that has passed, we both hold dear the memories of working at the ITV Studios – with the rest of the cast and the Edmonton folks who worked behind the scenes on the SCTV show with us."
The original public unveiling was to happen before the Edmonton Oilers game against the San Jose Sharks on March 27th. Thomas confirmed, "For obvious reasons that has now been postponed." He promised when safe travel is allowed, "We will return to Edmonton to see these statues in person."
Canadian Hosers get Bronzed EH!
Notes from Flight 163, the oilsands shuttle from Toronto to Edmonton
Update: Virtual concert raises more than $40K for Cancer Research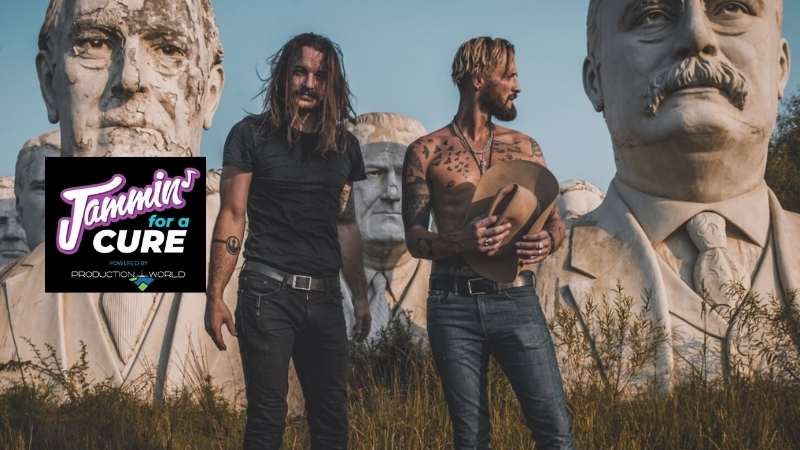 This weekend's Jammin' For a Cure concert raised more the $40,000 for Cancer Research, with funds raised being earmarked for the work of Dr. Michael Chu, a clinician scientist at the Cross Cancer Institute. His research is for a new treatment known as Chimeric antigen receptor (CAR) T-cell therapy.
The 18 hour live performance was a great event.  If you missed it, we have the links right here for you.
Friday:  Click here 
Saturday: Click here.
If you missed the show on the weekend, check it whenever you wish, and share it. The concert featured some really good performance from local, regional, national, and international artists.  A highlight for me was El Niven and the Alibi. After doing some crazy tours, one from Tijuana to La Paz, performing fully amplified street concerts, and another from Edmonton to New York, across to L.A. and back to Edmonton.  More than 400 shows over 3 years hones your skill, and this trio has a ton of skill.
Here's a video they recently released called Likker.   If you like the thoughts of a mash up between a 6'5″ Freddie Mercury, Frank Zappa, Commander Cody, and then you put an old worn telecaster in this volatile combination of a man's hands, and say to him, go out and do something magical, and maybe just a bit crazy, then El Niven should appeal to you. Click here to learn more about El Niven and the Alibi.
Original story from March 26, 2021
I think we can all agree that few of us have been touched more by cancer than any other disease. One of the organizations trying to make a difference is the Cure Cancer Foundation, founded by a group of volunteers with a desire to more directly fund research and treatment programs.
And, what better way to raise money than with live music. Let's face, it's been an awful year without clubs and bars open, and no concerts and festivals. So maybe take a break from Netflix this weekend and take some time and catch some amazing talent, many of whom you've listened to in your favourite venue over the years. Many have been very busy creating new work during this last year and I'm sure you'll hear some excellent new music throughout the weekend. In fact, here's something recent from Brett Kissell.
Jammin' For a Cure is a live concert event taking place over 18 hours, starting tonight at 6 PM when Alberta's own Brett Kissel kicks off a night of great music with artists that include Clayton Bellamy, Martin Kerr, and Jesse Roads.  (The full list of talent and the schedule is below).
Saturday, the music begins at noon with Confounded Dials.  Some excellent solo artists and bands will perform throughout the day, including Josh Sahunta, Dahlia and the Villains, Stephanie Harpe Experience, Maria Dunn, Stevon Kayla, and John Hewitt.
Alfie Zappacosta kicks of the evening slate of acts Saturday night at 6 PM followed by artists like Hailey Benedict, Bardic Form, Amy Metcalfe, Kesara Kimo and guest Evrlove, and runs right through to 11:40 PM with Canadian Coldwater Revival closing the show.
I have been invited to appear on this bill as well and I'm pretty pumped to strap on a guitar and perform on Saturday at 3:40 PM for a 20 minute set. Having lost my mom to ovarian cancer in 1994, I do what I can to help.
And a big shout out to Jon Beckett and his talented, experienced team at Edmonton's Production World for making all of this possible.
Remember these are free concerts.
Here's the link for Friday (tonight).
Here is the link for Saturday.
Friday Line up
6-6:40 PM Brett Kissel
7-7:40 PM FKB
7:40-8 PM Olivia Rose
8-8:40 PM Clayton Bellamy
8:40-9 PM Stevon and Kayla Artis
9-9:40 PM Martin Kerr
10-10:40 PM Jesse Roads
11-11:40 PM Guitarface
Saturday starting at noon
12-12:40 PM Confounded Dials
12:40-1 PM Tracy Lynn Byrne
1-1:40 PM Josh Sahunta
1:40-2 PM Brenda Dirk
2-2:40 PM Dahlia and the Villains
2:40-3 PM Kaylee Caura-Lee
3-3:40 PM Kane Incognito
3:40-4 PM Lloyd Lewis
4-4:40 PM Stephanie Harpe Experience
4:40-5 PM Maria Dunn
5-5:40 PM Stevon Kayla and the Heavenly Band
5:40-6 PM John Hewitt
6-6:40 PM Alfie Zappacosta
6:40-7 PM Hailey Benedict
7-7:40 PM Bardic Form
7:40-8 PM Amy Metcalfe
8-8:40 PM El Niven and the Alibi
8:40-9 PM Darrell Barr
9-9:40 PM Kesaro and Guest Artist Evrlove
9:40-10 PM Danny Floyd Cole
10-10:40 PM Jusjrdn and DJ Kwake
10:40-11 PM Mightberea
11-11:40 PM Canadian Coldwater Revival
The whole purpose is to raise money.  Here's the link to make a donation right now.
As well, there's a host of great silent auction items you can bid on, from autographed jerseys to signed guitars. Click here to get started.
About Cure Cancer Foundation
Cancer doesn't stop. No matter what's going on in the world, Cancer is always there, hurting those we love. Jammin' For A Cure will be raising money for Dr. Michael Chu, a clinician scientist at the Cross Cancer Institute, who is leading the charge with a new treatment known as Chimeric antigen receptor (CAR) T-cell therapy.
This therapy turbocharges the immune system to create killer immune cells that can wipe out cancers. This alters the patient's own cells to be a new "barcode reader" and find the hiding cancer cells. This treatment is predicted to make the most significant difference in blood cancers such as multiple myeloma, leukemia, and lymphoma patients, even those with multiply relapsed cancers.
We want to help fund great research like this to help Albertans, and people everywhere, receive the treatment they need. Your support will provide hope to people who would otherwise die of their cancer – despite all the best-known treatments. You are giving people a better chance of a cancer-free outcome and more time with their families, friends, and loved ones.
Todayville is very happy to support this event. Click here to read more stories on Todayville.
Alberta production Pipe Nation seeking to tap musical talent for soundtrack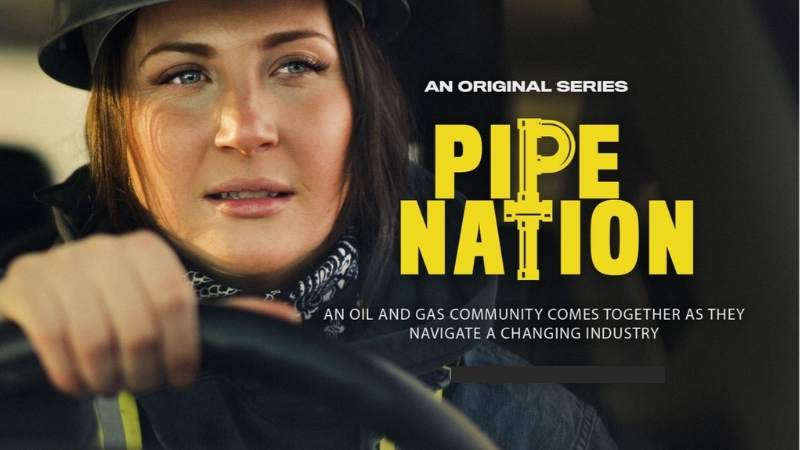 Here are the details.
January 13, 2021
Edmonton-AB, CANADA-​One of the largest independently funded tv-series in Canada, Pipe Nation, is seeking talented musicians to round out its soundtrack as the pilot episode nears completion.
The director, Raoul Bhatt, and executive producer, Dan Svedberg, are seeking submissions from Canadian and American artists to collaborate on the show's soundtrack.
The dramatic series is told through the experiences of a single mother working in the male-dominated, oil and energy industry. The pilot was filmed in August and September of 2020 in the picturesque mountains of Canada and the Edmonton area. 18 scenes and 180 takes were captured in Sundre, Alberta, which was transformed into the fictitious town of Hardwell. A great deal of effort has been put into this pilot including a $300,000 built for the show pipeline, a medical helicopter, and a long list of heavy equipment worth $180 million.
The scenes are now in editing, where the crucial process of pairing beautiful scenes with dramatic music is underway. Several genres of music including, rock, blues, country, electronic dance music, and classical will be used in the series. The show's soundtrack will be released on Apple Music, Amazon, Spotify and Google Play Music in the coming months. Director, Raoul Bhatt and his team have been in post-production for the last three months​. ​The pilot tv-series is expected to be complete by February 2021.
Musicians, labels, bands looking to collaborate or submit their work, please contact Executive Producer & Sound Designer, Daniel Svedberg, and Director, [email protected]
Read more on Todayville.