Hidden Valley and Valley Creek Schools Team Up for Traffic Safety with New Signage
March 31, 2021 – Calgary, AB
The Parent Council of both Hidden Valley and Valley Creek Schools have a new sign in place to show they care about the safety of our children. As part of an ongoing awareness campaign to promote traffic safety this new sign not only draws attention to the school zone, but lists traffic rules and fines to educate and serves as a reminder to drivers in the community.
For several years, in collaboration, the schools have been working hard to educate the students on traffic safety education and awareness. In 2019, Hidden Valley School Parent Council received a Traffic Safety Fund Grant from the Ministry of Transportation to help with this goal and they been continuing to inform the community and students since.
From in-class instruction by the Calgary Police Service, to Street Safe Activity Books and Hug N' Go flags in front of the school, the safety of students has been the number one goal. In order to alleviate some of the traffic congestion during bell times, the school hosts an annual walk/wheel week each spring to promote active school travel to students and their families.
Read more on Todayville.
Volunteer with Big Brothers Big Sisters of Calgary and Area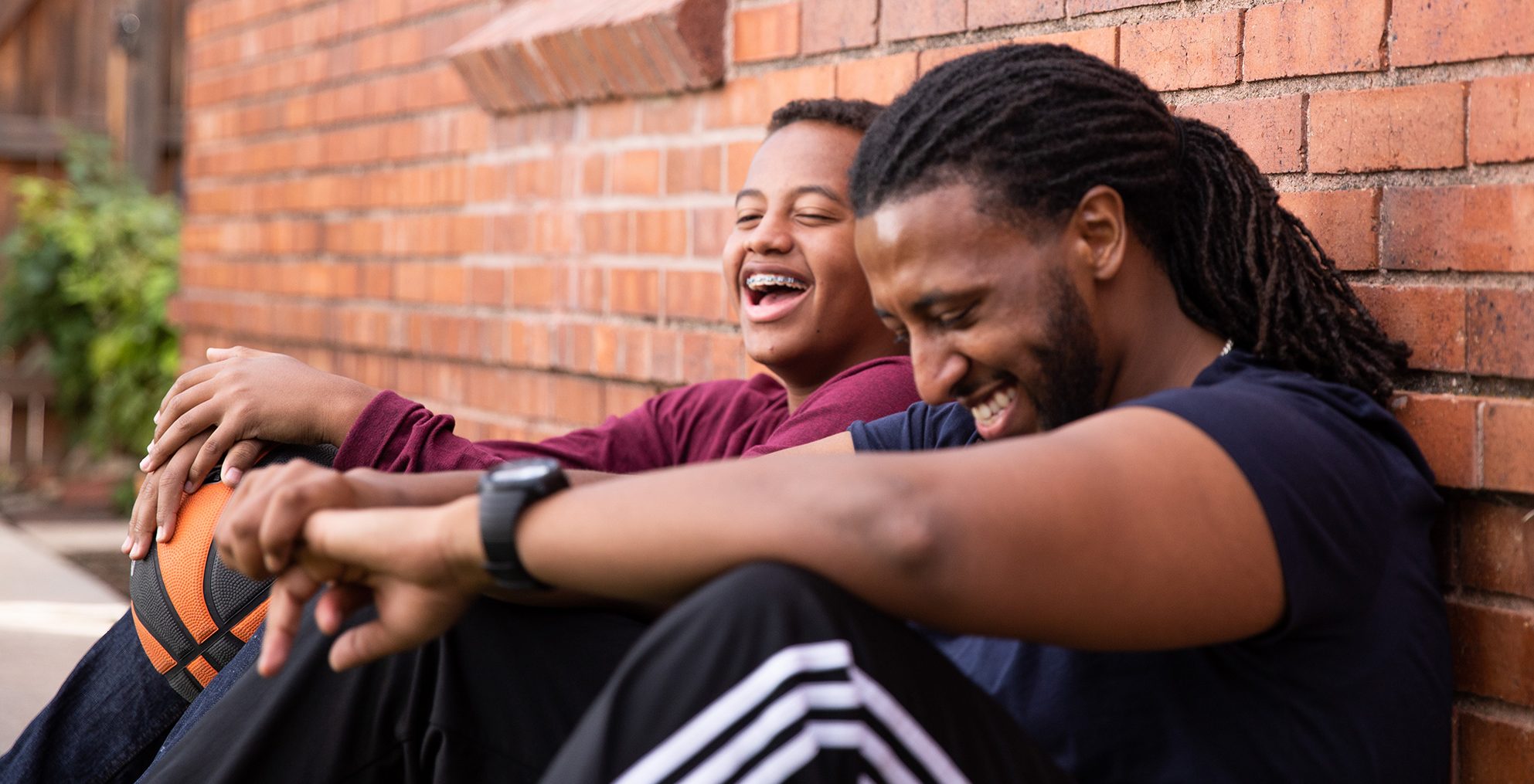 Big Brothers Big Sisters of Calgary and Area (BBBS) is a local branch and accredited member of the Big Brothers and Big Sisters of Canada Federation, established in 1994 to provide the youngest members of our city with access to life changing mentorship relationships.  
Children and youth may experience childhood adversity through a number of individual or compounding societal barriers, such as family violence, mental health struggles, poverty, substance abuse or identity challenges. Big Brothers Big Sisters of Calgary and Area caters to these young Calgarians by connecting them with volunteer mentors who can form "strong one-to-one relationships with their mentees that express care, challenge growth, provide support, share power, and expand possibilities."
A foundational element of the organization is reflected in the creation of intentional matches, meaning mentors are not simply assigned on a first-come-first-serve basis. BBBS takes a number of variables into account when assigning a mentor to a waiting child, including shared experience, likes and dislikes, proximity, and more. Working hard to ensure compatibility prior to assigning matches is a great way to increase the likelihood of a successful, beneficial relationship between mentor and mentee.

"We really want to see these matches succeed," says Jennifer Booth, Manager of Communications and Stakeholder Relations at Big Brothers Big Sisters of Calgary and Area, "if we weren't as intentional and selective as we are, we wouldn't see the success in these relationships that we do."
The minimum time commitment when signing on to be a mentor with the organization is one year. According to Booth, many of the matches that originate in the BBBS program carry on well past the one-year mark as organic, mutually beneficial relationships beyond the parameters of the organization.
In the Community Mentorship program, relationships are built through shared activities and time spent together. "Bigs" can take their "Littles" to the zoo or the park, they can do a hike together, cook or bake, shoot hoops at the court, or even just sit down together to relax and talk. Over the course of a year, the relationship develops a level of trust and confidence that the child or youth mentee can benefit from significantly
"For children who have one or more adverse childhood experiences (ACEs)," says Booth, "working with a caring mentor can really enhance their social and emotional competencies." Emotional competencies include things like social awareness, self-awareness, responsible decision-making and relationship skills. These are developmental benchmarks that may have been negatively impacted by different ACEs in the child's life, and stand to benefit from an intentional, healthy relationship with a mentor at BBBS.  
In addition to their standard community and school mentorship programs, BBBS introduced the PRISM program in 2018. Standing for Pride, Respect, Identity, Safety, Mentoring, PRISM connects mentors with young individuals from the LGBTQ2S+ community. These relationships are built on a shared understanding of the unique adversities faced by members of the same community, and strive to support young people in the celebration of their own, unique identities. 
Currently, there are between 250 and 300 children and youth at Big Brother Big Sisters of Calgary and Area, who may wait up to three years for a pairing. This is a result of gaps in volunteer positions, as well as the organization's commitment to intentional matches. "We're really hoping to achieve a sustainable momentum," says Booth. While the organization is always seeking an increase in mentors in general, currently, they are specifically short in numbers for male-identifying volunteers, she says. 
For more information on Big Brothers Big Sisters of Calgary and Area and how to apply as a volunteer, visit https://bbbscalgary.ca. To learn more about the PRISM program, visit https://bbbscalgary.ca/prism/
For more stories, visit Todayville Calgary.
There's Resistance Everywhere To Building Anything. We Need Government Help
For more videos, see WeMaple.