Fighting Food Waste in 2021 – The Leftovers Foundation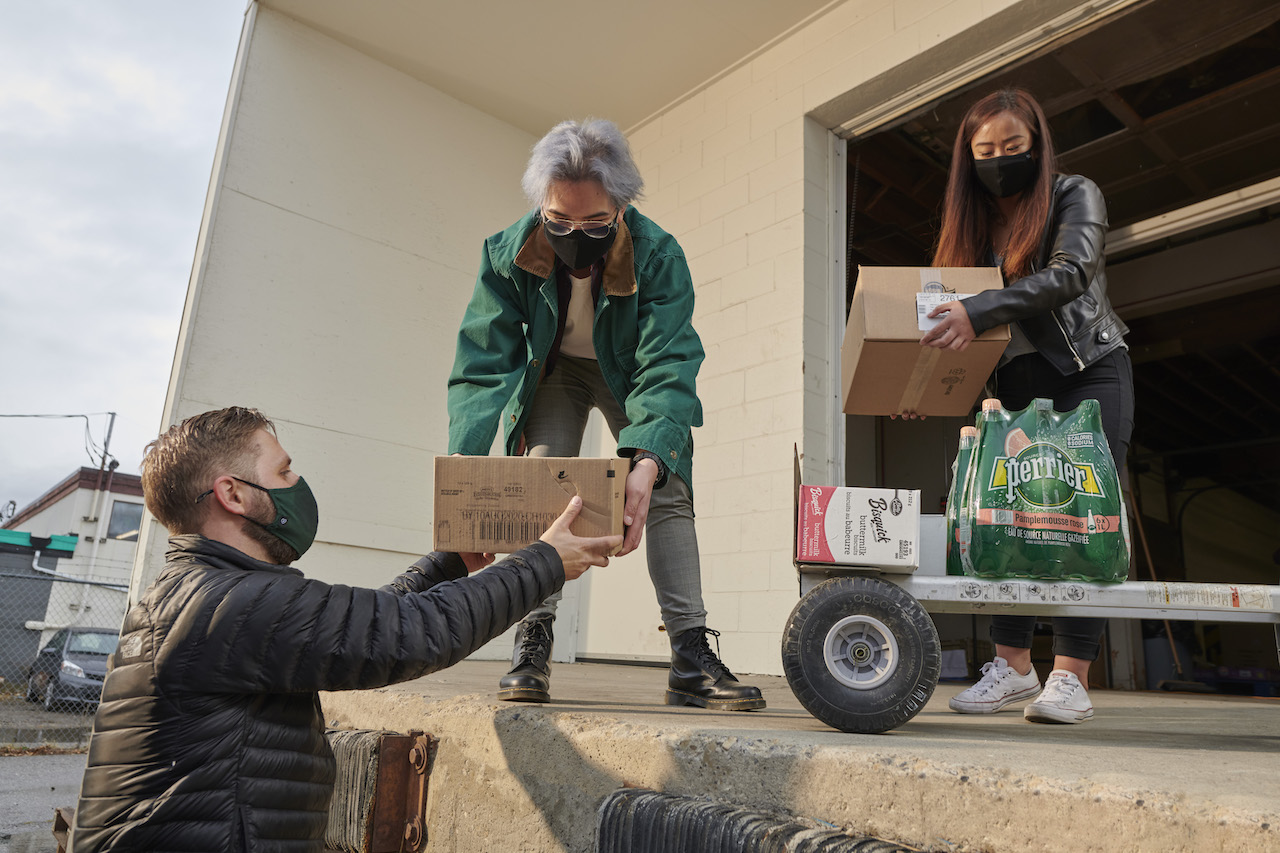 It's 2021, and world hunger persists.  
Statistics show the global agricultural industry produces enough food to successfully feed the population of the entire planet. Yet, hundreds of millions of people in both developing and developed nations experience food insecurity and poverty every single day. Food waste represents a massive modern crisis. 
Food waste, not to be confused with food loss, refers specifically to edible items that are discarded, despite being completely fit for human consumption, following initial production stages such as harvest and transportation.
Between restaurant, retailer and household waste, massive amounts of edible food are wasted every single day, all around the globe. Despite much of this waste being avoidable, the fact remains that thousands of pounds of viable food travel from farms to landfills each year. From both a human interest and environmental perspective, food waste represents a crisis with significant consequences.  
According to a 2018 report on Global Food Waste and its Environmental Impact, "An estimated 1.3 billion tonnes of food is wasted globally each year, one third of all food produced for human consumption."
A 2019 Technical Report on The Avoidable Crisis of Food Waste by Second Harvest highlights that in Canada alone, the annual avoidable food loss and waste totals 11.2 million metric tonnes, reaching a total value of $49.5 billion. According to the report, this amount "equates to 3% of Canada's 2016 GDP and would feed every person living in Canada for almost 5 months" (6). 
In addition to harming the community, food waste negatively impacts the environment by creating a massive drain on existing resources without reason. "When edible items are discarded, it's not just food that is wasted. Consider all the resources required to bring food from the farm to your table: water for irrigation, land for planting, fuel for powering harvest and transport vehicles … when restaurant owners fill their rubbish bins with uneaten meals, all those resources are essentially wasted" (1).
Reallocating surplus goods, as opposed to throwing them away, is a critical step in reducing food waste, minimizing the carbon footprint of the agricultural sector, and aiding individuals in gaining access to basic needs. According to Second Harvest, "Four million Canadians have insufficient access to food. Nevertheless, of the avoidable and edible food loss and waste (FLW) that occurs along the value chain, an estimated 86 percent is currently not rescued and redistributed" (6).
In Calgary, a number of citywide and business specific "food rescue" programs are in place with the goal of addressing and reducing those staggering statistics. Organizations such as the Leftovers Foundation reduce food waste by collecting and redirecting leftover products to places in need, such as shelters or charities, as opposed to letting them be thrown away at the end of each day.  
With three locations across Calgary, Edmonton and Winnipeg, the Leftovers Foundation works with local restaurants, bakeries, grocers and distributors to redirect excess edible food where it is needed most. In Calgary, city coordinators work closely with food donors and service agencies to establish weekly and bi-weekly routes for pick up and drop off by volunteers. The Leftovers Foundation fulfills service agency food needs on both a scheduled and as-needed basis. "We are the connection point between people who have good, edible, nutritious food to donate," says Audra Stevenson, Interim CEO for the Leftovers Foundation, "and those who are unable to put food on their plates." 
In 2019, the Leftovers Foundation launched their Food Rescue app in partnership with Technovation, to streamline connections between volunteers and food redirection routes. Stevenson describes the app as a "game-changer" for the organization, and as a result, the Leftovers Foundation has been able to standardize and scale their operations much more effectively.
In this line of work, where the ultimate goal is to reduce food waste, food poverty, and the associated environmental impacts, collaboration is key. The Leftovers Foundation works collaboratively with other food rescue services around the city to avoid duplication and ensure all the food that can be saved, gets saved. "We're supportive of every possible food rescue initiative," says Stevenson, "It's about every pound of food that makes it way onto someone's plate instead of into the landfill." 
Other food rescue resources: 
Calgary Food Bank Food Rescue and Share Program
https://www.calgaryfoodbank.com/foodmovement/
Kerby Centre Food Rescue
https://www.kerbycentre.com/support-services/foodrescue/
Zero Waste YYC
https://www.facebook.com/yyc.zerowaste/
In the war on food waste, every effort counts. "Food insecurity is becoming a bigger and bigger problem with COVID," says Stevenson, "It's not going to just go away. Any way you can get involved with our systems, whether it's volunteering, donating, just paying attention to gaps in the community – now is the time to get involved and help reduce food waste." 
For more information on the Leftovers Foundation and how to get involved in Calgary's efforts to reduce food waste, visit https://rescuefood.ca
For more stories, visit Todayville Calgary.
Canadian champ Kerri Einarson leads the way at Grand Slam of Curling event
CALGARY — Reigning Canadian women's champion Kerri Einarson is off to a 3-0 start at the Grand Slam of Curling's Humpty's Champions Cup.
The Manitoba rink beat Japan's Satsuki Fujisawa 8-2 in the second draw on Friday.
After six draws at the event, Einarson is the lone women's rink at 3-0.
Manitoba's Tracy Fleury and Scotland's Eve Muirhead lead Pool B at 2-0.
Fleury edged Manitoba's Jennifer Jones 7-6 on Friday morning, while Muirhead beat Switzerland's Silvana Tirinzoni 9-3.
On the men's side, Canadian champ Brendan Bottcher of Alberta tops Pool B at 2-0. Bruce Mouat of Scotland leads Pool A at 2-0.
The event is the first of two Grand Slams at WinSport's Markin MacPhail Centre, which already has hosted the Canadian men's, women's and mixed doubles championships as well as the men's world championship.
The women's world championship, with Einarson representing Canada, will close the Calgary curling bubble next month.
The Slam events feature 12 of the top men's teams and 12 of the top women's teams from around the world.
This report by The Canadian Press was first published April 16, 2021.
The Canadian Press
Alberta's Kenney sowing distrust with misleading COVID-19 anecdotes, statements: NDP
EDMONTON — Alberta's Opposition says Premier Jason Kenney is sowing distrust by recounting misleading anecdotes to illustrate COVID-19 policy decisions.
"I think this is about trust. I think this is about telling the truth," NDP critic Sarah Hoffman said Friday.
"I think we've seen many examples where the premier tries to bolster his own narrative.
"This is a trend of being dishonest, and I think it really does call into question what trust and confidence we can have in the things the premier says and does."
Hoffman's comments came a day after Kenney's office confirmed the United Conservative premier "misspoke" when he used an anecdote about a super-spreader birthday party in Athabasca as a key driver of recent soaring COVID-19 rates in the town north of Edmonton.
Kenney used the party as an example of how super-spreaders are not necessarily driven by in-school transmission but by social gatherings.
"Apparently the virus had a 100 per cent attack rate at that birthday party. All of the kids who came to that birthday party got sick," Kenney said Monday. He repeated the same information at a news conference again Tuesday.
An official with Alberta Health later said there was no data to suggest there had been an outbreak from a children's party in the community.
Athabasca Mayor Colleen Powell said the publicity the community of 13,000 people has received since the premier's comments is not the kind it wants.
"Why are you saying these things when you don't know?" Powell asked in an interview.
"I had a couple of people get in touch with me (asking) who held the party. News spreads like wildfire."
Just over 100 people, including students and a dozen staff, from three different schools in Athabasca tested positive for COVID-19 and its variants.
Kenney's spokesperson, Jerrica Goodwin, responded Friday in a short statement.
"The premier was using the very real example to illustrate a point of the serious nature of COVID-19 and ease of transmission. As we've acknowledged, he misspoke on the specific location," said Goodwin.
"All the NDP's ridiculous criticism shows is that they can only attack and criticize."
Kenney has used anecdotes before to illustrate the rationale for COVID-19 policy decisions taken by his government.
In late November, he cited an impromptu encounter with a food court kiosk owner — a refugee from Venezuela — as an example of the devastating impacts that COVID-19 health restrictions can have on businesses.
"She came up to me, and she broke down in tears in front of me saying, 'Sir, I put my entire life savings as a refugee into this business. We're struggling to pay the bills. If you shut me down, I'm going to lose it all, everything, and I'll be in abject poverty,'" Kenney recounted at the time.
When reached later by a reporter, the owner, Carolina De La Torre, said Kenney accurately recounted her core concerns of balancing health and the economy. But she dismissed the colourful drama, saying she did not cry and did not approach him, rather it was Kenney who approached her.
Earlier this week, the premier came under criticism for challenging a radio host for saying Kenney once downplayed COVID-19 as the flu, telling the host he had never done so.
Hansard, the official record of house debate, recorded Kenney calling the virus "influenza" multiple times during debate on May 27, 2020.
In late February, just before Kenney's government released its first COVID-era budget, he announced that due to oil and gas revenues the revised forecast deficit for the 2020 fiscal year would be about $14 billion — a third lower than expected.
Treasury officials refused reporter requests to confirm the accuracy of that figure and, two days later, the budget revealed the 2020 deficit forecast was $20 billion.
This report by The Canadian Press was first published April 16, 2021.
— With files from Fakiha Baig in Edmonton
Dean Bennett, The Canadian Press