Fighting Food Waste in 2021 – The Leftovers Foundation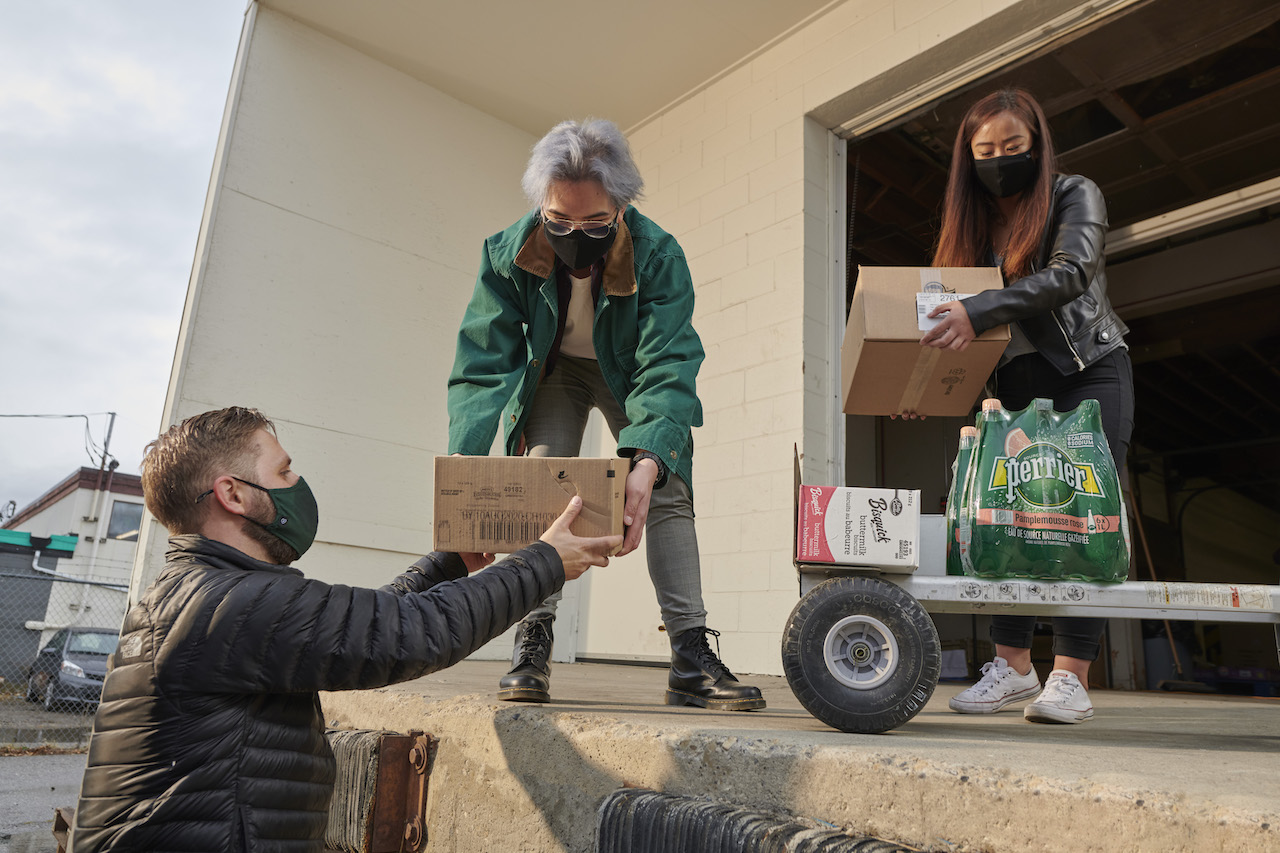 It's 2021, and world hunger persists.  
Statistics show the global agricultural industry produces enough food to successfully feed the population of the entire planet. Yet, hundreds of millions of people in both developing and developed nations experience food insecurity and poverty every single day. Food waste represents a massive modern crisis. 
Food waste, not to be confused with food loss, refers specifically to edible items that are discarded, despite being completely fit for human consumption, following initial production stages such as harvest and transportation.
Between restaurant, retailer and household waste, massive amounts of edible food are wasted every single day, all around the globe. Despite much of this waste being avoidable, the fact remains that thousands of pounds of viable food travel from farms to landfills each year. From both a human interest and environmental perspective, food waste represents a crisis with significant consequences.  
According to a 2018 report on Global Food Waste and its Environmental Impact, "An estimated 1.3 billion tonnes of food is wasted globally each year, one third of all food produced for human consumption."
A 2019 Technical Report on The Avoidable Crisis of Food Waste by Second Harvest highlights that in Canada alone, the annual avoidable food loss and waste totals 11.2 million metric tonnes, reaching a total value of $49.5 billion. According to the report, this amount "equates to 3% of Canada's 2016 GDP and would feed every person living in Canada for almost 5 months" (6). 
In addition to harming the community, food waste negatively impacts the environment by creating a massive drain on existing resources without reason. "When edible items are discarded, it's not just food that is wasted. Consider all the resources required to bring food from the farm to your table: water for irrigation, land for planting, fuel for powering harvest and transport vehicles … when restaurant owners fill their rubbish bins with uneaten meals, all those resources are essentially wasted" (1).
Reallocating surplus goods, as opposed to throwing them away, is a critical step in reducing food waste, minimizing the carbon footprint of the agricultural sector, and aiding individuals in gaining access to basic needs. According to Second Harvest, "Four million Canadians have insufficient access to food. Nevertheless, of the avoidable and edible food loss and waste (FLW) that occurs along the value chain, an estimated 86 percent is currently not rescued and redistributed" (6).
In Calgary, a number of citywide and business specific "food rescue" programs are in place with the goal of addressing and reducing those staggering statistics. Organizations such as the Leftovers Foundation reduce food waste by collecting and redirecting leftover products to places in need, such as shelters or charities, as opposed to letting them be thrown away at the end of each day.  
With three locations across Calgary, Edmonton and Winnipeg, the Leftovers Foundation works with local restaurants, bakeries, grocers and distributors to redirect excess edible food where it is needed most. In Calgary, city coordinators work closely with food donors and service agencies to establish weekly and bi-weekly routes for pick up and drop off by volunteers. The Leftovers Foundation fulfills service agency food needs on both a scheduled and as-needed basis. "We are the connection point between people who have good, edible, nutritious food to donate," says Audra Stevenson, Interim CEO for the Leftovers Foundation, "and those who are unable to put food on their plates." 
In 2019, the Leftovers Foundation launched their Food Rescue app in partnership with Technovation, to streamline connections between volunteers and food redirection routes. Stevenson describes the app as a "game-changer" for the organization, and as a result, the Leftovers Foundation has been able to standardize and scale their operations much more effectively.
In this line of work, where the ultimate goal is to reduce food waste, food poverty, and the associated environmental impacts, collaboration is key. The Leftovers Foundation works collaboratively with other food rescue services around the city to avoid duplication and ensure all the food that can be saved, gets saved. "We're supportive of every possible food rescue initiative," says Stevenson, "It's about every pound of food that makes it way onto someone's plate instead of into the landfill." 
Other food rescue resources: 
Calgary Food Bank Food Rescue and Share Program
https://www.calgaryfoodbank.com/foodmovement/
Kerby Centre Food Rescue
https://www.kerbycentre.com/support-services/foodrescue/
Zero Waste YYC
https://www.facebook.com/yyc.zerowaste/
In the war on food waste, every effort counts. "Food insecurity is becoming a bigger and bigger problem with COVID," says Stevenson, "It's not going to just go away. Any way you can get involved with our systems, whether it's volunteering, donating, just paying attention to gaps in the community – now is the time to get involved and help reduce food waste." 
For more information on the Leftovers Foundation and how to get involved in Calgary's efforts to reduce food waste, visit https://rescuefood.ca
For more stories, visit Todayville Calgary.
Alberta Opposition calling for Olymel Outbreak Inquiry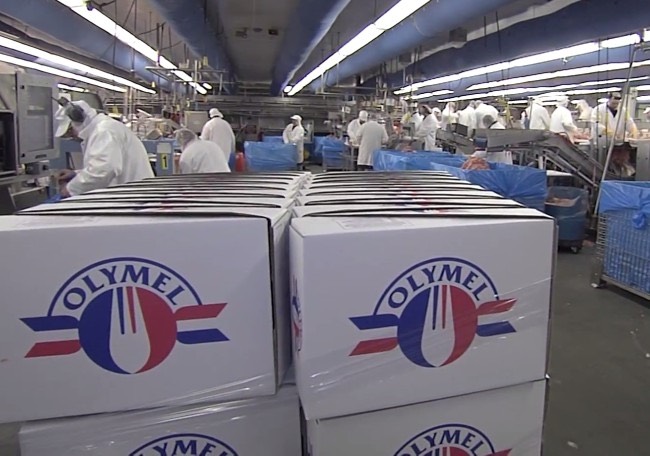 From the Alberta NDP
NDP DEMANDS PUBLIC INQUIRY INTO OLYMEL OUTBREAK,  CALLS FOR PROTECTION FOR WORKERS, NOT CORPORATIONS
Alberta's NDP is demanding an immediate public inquiry into the mishandling by both the UCP government and Olymel of a deadly COVID-19 outbreak at a meat-processing plant in Red Deer, and is seeking a commitment from the Minister of Justice that he will not intervene with legislation to protect potentially negligent corporations from lawsuits launched by victims' families.
As of Wednesday, at least three Olymel employees had died as a result of the outbreak, which began in November and has seen more than 500 cases of COVID-19 confirmed to date. The NDP has also learned that three employees are currently fighting for their lives in intensive care. The Government of Alberta ignored calls for the plant to be closed, even as cases skyrocketed.
"We need to get to the bottom of who is responsible for these senseless, tragic deaths," said NDP Leader Rachel Notley. "People with no choice but to continue working in unsafe conditions have gotten sick and died. We need to hold those responsible accountable and develop new practices to prevent tragedies like this in the future."
During a town hall meeting Tuesday night, UCP Minister of Health Tyler Shandro said Minister of Justice Kaycee Madu was working on legislation to eliminate liability in relation to COVID-19 illness and death for corporations and businesses
"This Government should focus on preventing workers from further injury and death, not covering up the negligence that's already occurred around these tragedies," Notley said. "We call on the UCP Government to reverse these plans."
The NDP is also demanding an inquiry into the Olymel outbreak and the overall history with respect to worker safety in the meat-processing industry during the COVID-19 pandemic.
The Olymel outbreak is now the deadliest linked to a meat-processing plant in Alberta during the pandemic. The outbreak at High River's Cargill plant last year saw two workers die and more than 1,500 cases of COVID-19 confirmed — it remains the largest since in Canada during the COVID-19 pandemic.
"Overall, while meat-packing plants have occurred in several other provinces, only in Alberta have people died, with the number currently standing at six," Notley said.
The NDP is also supporting the call from the United Food and Commercial Workers that the Olymel plant not reopen as planned Thursday and remain closed until worker representatives are satisfied that enhanced health and safety protocols have been put in place to prevent further spread of COVID-19.
"We find ourselves in the same crisis as we were with Cargill," said NDP Labour Critic Christina Gray. "Albertans should remember that the UCP's own Agriculture Minister lied to those workers and told them the plant was safe just days before the operator shut it down,"
MLA Gray previously called for a formal inquiry into the Cargill outbreak and another at the JBS plant in Brooks that saw more than 650 workers infected and one die. To date, the call for an inquiry has been ignored by the UCP.
"Clearly Jason Kenney and the UCP don't care about the workers in these plants," Gray added. "We know that a survey of Olymel workers found three quarters feel nervous or scared to return to work and do not trust the employer to keep them safe. As well, over half of the workers surveyed said they didn't trust the UCP Government to keep them safe.
"How does this Premier possibly justify allowing this plant to reopen when he hasn't done a thing to reassure these workers that they won't become sick or potentially die?"
The NDP will also be drafting a letter to Minister of Justice Kaycee Madu that demands he rule out legislative protection for Olymel, Cargill and JBS. A class-action lawsuit has already been launched against Cargill.
"The UCP wants to let these massive, profitable corporations wash their hands of these horrific incidents and, meanwhile, grieving families of lost loved ones will see nothing but more pain and suffering," Notley said. "This government has a long track record of backing wealthy CEOs and screwing over workers. Enough is enough."
In the U.S., 16 states have brought in legislation or immunity provisions to protect businesses and corporations from liability related to the pandemic.
Canadian Natural takes Keystone XL pipeline charge, raises dividend by 11 per cent
CALGARY — Canadian Natural Resources Ltd. is joining other large oil producers in setting aside millions of dollars to account for potential costs resulting from the cancellation of the Keystone XL pipeline.
In its fourth-quarter results, the Calgary-based company is taking a charge of $143 million to account for its exposure to the line killed by U.S. President Joe Biden in January.
Rivals Cenovus Energy Inc. and Suncor Energy Inc. earlier provided $100 million and $142 million charges against earnings, respectively, related to backstopping the line as shippers.
Canadian Natural says it is increasing its quarterly dividend for the 21st consecutive year by 11 per cent to 47 cents per share after resisting calls last year to lower it amid plunging oil prices.
The company is reporting fourth-quarter net earnings of $749 million or 63 cents per share on sales of $5.2 billion, up from $597 million or 50 cents per share in the year-earlier period on sales of $6.3 billion. 
In reports, analysts said Canadian Natural matched their expectations with production of 1.2 million barrels of oil equivalent per day, up from 1.16 million boe/d in the fourth quarter of 2019, and would have beat their financial expectations if not for the Keystone XL provision.
"The 2021 capital budget of approximately $3.2 billion drives targeted annual production growth of approximately 61,000 boe/d, at the midpoint of our production range, from 2020 levels, and robust free cash flow generation," said chief financial officer Mark Stainthorpe in a news release.
"At the current 2021 annual strip pricing of approximately US$57 WTI (West Texas Intermediate) per barrel, the company targets to generate significant annual free cash flow of approximately $4.9 billion to $5.4 billion, after our capital program and increased dividend."
This report by The Canadian Press was first published March 4, 2021.
Companies in this story: (TSX:CNQ, TSX:CVE, TSX:SU)
The Canadian Press