Fighting Food Waste in 2021 – The Leftovers Foundation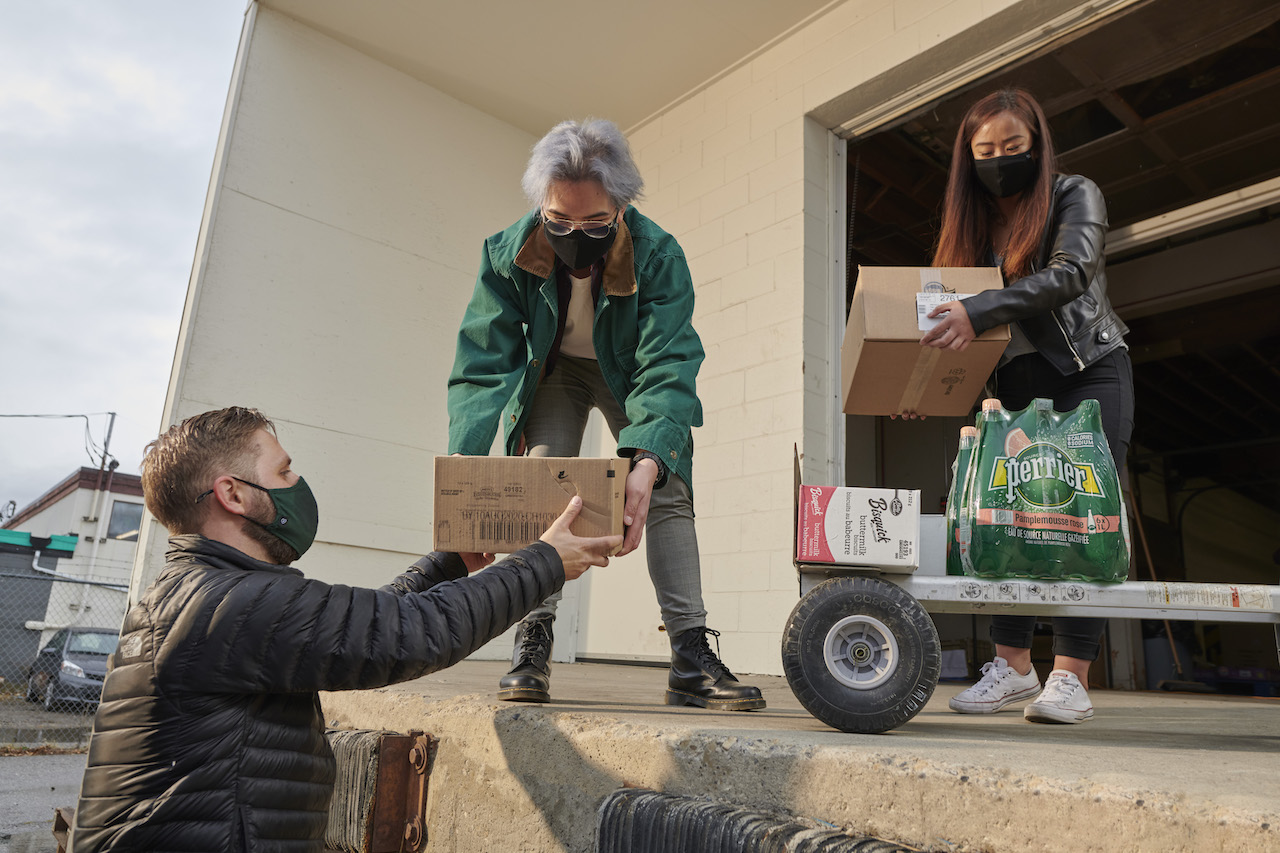 It's 2021, and world hunger persists.  
Statistics show the global agricultural industry produces enough food to successfully feed the population of the entire planet. Yet, hundreds of millions of people in both developing and developed nations experience food insecurity and poverty every single day. Food waste represents a massive modern crisis. 
Food waste, not to be confused with food loss, refers specifically to edible items that are discarded, despite being completely fit for human consumption, following initial production stages such as harvest and transportation.
Between restaurant, retailer and household waste, massive amounts of edible food are wasted every single day, all around the globe. Despite much of this waste being avoidable, the fact remains that thousands of pounds of viable food travel from farms to landfills each year. From both a human interest and environmental perspective, food waste represents a crisis with significant consequences.  
According to a 2018 report on Global Food Waste and its Environmental Impact, "An estimated 1.3 billion tonnes of food is wasted globally each year, one third of all food produced for human consumption."
A 2019 Technical Report on The Avoidable Crisis of Food Waste by Second Harvest highlights that in Canada alone, the annual avoidable food loss and waste totals 11.2 million metric tonnes, reaching a total value of $49.5 billion. According to the report, this amount "equates to 3% of Canada's 2016 GDP and would feed every person living in Canada for almost 5 months" (6). 
In addition to harming the community, food waste negatively impacts the environment by creating a massive drain on existing resources without reason. "When edible items are discarded, it's not just food that is wasted. Consider all the resources required to bring food from the farm to your table: water for irrigation, land for planting, fuel for powering harvest and transport vehicles … when restaurant owners fill their rubbish bins with uneaten meals, all those resources are essentially wasted" (1).
Reallocating surplus goods, as opposed to throwing them away, is a critical step in reducing food waste, minimizing the carbon footprint of the agricultural sector, and aiding individuals in gaining access to basic needs. According to Second Harvest, "Four million Canadians have insufficient access to food. Nevertheless, of the avoidable and edible food loss and waste (FLW) that occurs along the value chain, an estimated 86 percent is currently not rescued and redistributed" (6).
In Calgary, a number of citywide and business specific "food rescue" programs are in place with the goal of addressing and reducing those staggering statistics. Organizations such as the Leftovers Foundation reduce food waste by collecting and redirecting leftover products to places in need, such as shelters or charities, as opposed to letting them be thrown away at the end of each day.  
With three locations across Calgary, Edmonton and Winnipeg, the Leftovers Foundation works with local restaurants, bakeries, grocers and distributors to redirect excess edible food where it is needed most. In Calgary, city coordinators work closely with food donors and service agencies to establish weekly and bi-weekly routes for pick up and drop off by volunteers. The Leftovers Foundation fulfills service agency food needs on both a scheduled and as-needed basis. "We are the connection point between people who have good, edible, nutritious food to donate," says Audra Stevenson, Interim CEO for the Leftovers Foundation, "and those who are unable to put food on their plates." 
In 2019, the Leftovers Foundation launched their Food Rescue app in partnership with Technovation, to streamline connections between volunteers and food redirection routes. Stevenson describes the app as a "game-changer" for the organization, and as a result, the Leftovers Foundation has been able to standardize and scale their operations much more effectively.
In this line of work, where the ultimate goal is to reduce food waste, food poverty, and the associated environmental impacts, collaboration is key. The Leftovers Foundation works collaboratively with other food rescue services around the city to avoid duplication and ensure all the food that can be saved, gets saved. "We're supportive of every possible food rescue initiative," says Stevenson, "It's about every pound of food that makes it way onto someone's plate instead of into the landfill." 
Other food rescue resources: 
Calgary Food Bank Food Rescue and Share Program
https://www.calgaryfoodbank.com/foodmovement/
Kerby Centre Food Rescue
https://www.kerbycentre.com/support-services/foodrescue/
Zero Waste YYC
https://www.facebook.com/yyc.zerowaste/
In the war on food waste, every effort counts. "Food insecurity is becoming a bigger and bigger problem with COVID," says Stevenson, "It's not going to just go away. Any way you can get involved with our systems, whether it's volunteering, donating, just paying attention to gaps in the community – now is the time to get involved and help reduce food waste." 
For more information on the Leftovers Foundation and how to get involved in Calgary's efforts to reduce food waste, visit https://rescuefood.ca
For more stories, visit Todayville Calgary.
Alberta Premier Jason Kenney battles COVID-19 hospital crisis, internal party revolt
EDMONTON — Alberta Premier Jason Kenney, facing a mushrooming COVID-19 hospital crisis that now threatens to topple him as leader, accepted the resignation of his health minister Tuesday.
Kenney said it was Tyler Shandro's idea to leave the health portfolio.
"Minister Shandro offered his resignation. He and I both came to the conclusion that it would be best to get a fresh pair of eyes and a fresh start at the health ministry," Kenney said.
He noted it has been a difficult stint for Shandro, including him and his family being harassed by anti-vaccination protesters over the summer.
"It has been a gruelling two-plus years for Tyler," he said.
Kenney replaced Shandro with Labour Minister Jason Copping in a cabinet shuffle and gave Shandro Copping's job.
The official swap in roles was made in a brief ceremony closed to the public but broadcast on the government's website.
Meanwhile, Municipal Affairs Minister Ric McIver asked the federal government for air transportation help if necessary to move patients to care facilities outside Alberta and for more intensive care nurses and respiratory therapists.
Federal Public Safety Minister Bill Blair responded on social media: "Federal officials have been engaging their counterparts in Alberta for the past week to offer help. I have made it clear that when a request is received, it will be approved. We will work together to provide for the people across Alberta."
Opposition NDP Leader Rachel Notley said the timing shows the government made a political decision on when it would ask for help from Ottawa.
"(They) delayed asking for critically important help that was required within our health-care system until after the federal election," Notley said Tuesday. 
"They put the politics of the Conservative Party at large ahead of the needs of Albertans and those front-line health-care workers who are working desperately in our hospitals to keep people alive."
Last week, Alberta asked other provinces for help when it declared a state of public health emergency. At that time, Kenney reintroduced gathering restrictions and announced a form of vaccine passport.
Kenney said preparations with Ottawa are precautionary in case the COVID-19 health situation worsens.
Alberta has close to 21,000 active COVID-19 cases. On Tuesday, there were a record 996 COVID-19 patients in hospital and 222 of them were in intensive care, well over the normal ICU capacity.
The province also reporter 29 additional deaths, bringing the total since the pandemic began to 2,574. 
Many surgeries have been cancelled and Kenney estimated last week that hospitals could be overwhelmed by the end of the month without direct action. Doctors are being briefed on criteria to use, if necessary, for which patients get scarce life-saving resources and which do not.
The premier is facing not only public, but internal backlash from the United Conservative rank and file as well as from caucus members over his handling of the pandemic.
Joel Mullan, the party's vice-president of policy, said Kenney needs to step down or face a fast-tracked review of his leadership.
"(A resignation) is necessary because both party members and the public have lost faith in Jason Kenney's leadership," said Mullan.
He said Kenney has failed by constantly making extreme, inflexible policy decisions on COVID-19, only to retreat when the shifting, mutable crisis has forced his hand.
In the latest retreat, Kenney introduced proof of vaccination requirements after proclaiming for weeks he would never do so.
"We paint ourselves into a corner where there's no other option but to turn yourself into a liar to get out of it," said Mullan. "This is a highly fluid situation with a virus we don't have a firm understanding of yet.
"There's no management of public expectations. Instead, it's just telling people, 'Nope, this is how it's going to be' until it isn't. It's no wonder that people don't trust him anymore."
Kenney is not facing a party leadership review until late next year unless at least 22 United Conservative constituencies vote to hold one earlier.
Mullan said more than 30 constituency associations have said they intend to call for a review but most have yet to formally ratify their decisions.
"I don't know exactly when it will be done, but it seems to be moving quite quickly."
Mullan said if a leadership review were to be called, it would take place within two to three months. Kenny would need a simple majority of votes by the membership to keep his job.
"If he gets less than 50 (per cent), he's fired."
Asked about Mullan's comments and discontent in his caucus, Kenney said he is focused not on internal politics but on the health crisis.
"I believe I have the confidence of the members of my party, of our caucus, of our party board. There will be a leadership review in due course," he said late Tuesday.
Last week, Dr. Deena Hinshaw, Alberta's chief medical officer of health, admitted the fuse on the explosive fourth wave was lit in July when Kenney lifted almost all health restrictions, faster than any other province. He said it was safe to do so because 70 per cent of eligible Albertans had received at least one dose of vaccine.
Kenney declared COVID-19 was effectively defeated and that a future rise in cases could be accommodated in the health system. He said he didn't envision needing a fallback.
After that, vaccination numbers effectively stalled and fell behind other provinces. That prompted Kenney to recently offer $100 to anyone getting a first or second shot.
Notley said Kenney's government failed to act during July and August as case numbers spiralled and the premier went on vacation.
"There are 60 members of the UCP caucus who sat on their hands from between 30 and 40 days in the latter part of this summer and did nothing, even when they had the information that the so-called Open For Summer Plan was going to fail and Alberta's health-care system was going to be fundamentally and terminally threatened," she said.
"And that is the group of people who are now pulling out the knives."
Last week, he said he didn't act earlier because he didn't believe Albertans would have followed renewed health restrictions.
This report by The Canadian Press was first published Sept. 21, 2021.
Dean Bennett, The Canadian Press
Mom, toddler found dead were killed in suspect's Hinton, Alta., apartment: RCMP
HINTON, Alta. — RCMP say a woman and her 16-month-old toddler found dead in Hinton, Alta., were killed in the apartment of the suspect charged in their deaths.
Police say the bodies of the 24-year-old woman and her child were discovered last Friday but they are unable to say where they were found because the case is before the courts.
RCMP in a release say they died on Thursday — the day before they were reported missing.
Police say autopsies completed on the weekend determined the deaths are homicides.
Robert Keith Major, 53, of Hinton, has been charged with two counts of second-degree murder and one count of indignity to human remains. 
RCMP say the mother and child lived in the same apartment complex as Major, whose next court appearance is Oct. 20 in Hinton provincial court.
This report by The Canadian Press was first published Sept. 21, 2021 
The Canadian Press
Note to readers: This is a corrected story. Previous version had homicides on Wednesday, found Thursday.