City of Calgary update on response to COVID-19
City of Calgary update on response to COVID-19
City of Calgary has declared new orders to prevent the spread of COVID-19. In addition to the restrictions put in place by the Government of Alberta, The City has issued mandatory self-isolation for those returning from international travel.
This means:
Any individual who has travelled internationally and arrived in Calgary as their final destination on or after March 17, must self-isolate for 14 days.
This does not apply to international travelers who do not leave the premises of the Calgary International Airport or who are merely stopping over in Calgary on route to their final destination.
"Physical distancing is the best way to stop the spread of COVID-19 within our community," said Tom Sampson, Director of Calgary Emergency Management. "This means calling on friends and family for support with errands or groceries or utilizing grocery delivery services. You must stay home if you're not well. It is a danger if you don't."
Supply chains in Alberta are being maintained and there are no issues with receiving food or supplies in Calgary. There is no need to stockpile or hoard and grocery stores will remain open.
Continuing to provide services to Calgarians
All City services including police, fire, water, transit, water & recycling are continuing and managing well.
Calgary Transit is taking measures to keep operators and passengers safe including daily sanitization of all buses and CTrains and we've started implementing rear bus boarding at the Calgary International Airport. Calgary Police advised us they are not seeing increases in related criminal activity and the Calgary Fire Department is continuing to operate normally at this time.
"We're maintaining essential City services, safe clean drinking water will continue running, transit will keep operating and if you have an emergency, you can still call 911 for help from fire, police and ambulance," Sampson said.
"Stay home, be kind, save lives – this is what we can all do to help reduce the risk of community transmission and keep ourselves and our community healthy," said Mayor Naheed Nenshi.
B.C. Lions chase down Calgary Stampeders with 41-40 comeback win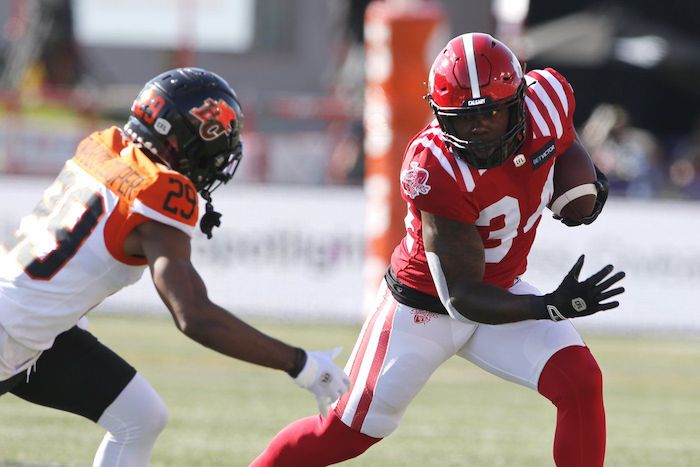 By Donna Spencer in Calgary
B.C. Lions quarterback Nathan Rourke threw for 488 yards and engineered a 41-40 comeback win Saturday over the Calgary Stampeders.
The 24-year-old from Victoria recovered from two early interceptions, which the Stampeders converted into touchdowns, running for a pair of short-yardage touchdowns and throwing a pair of touchdown passes in the exciting CFL contest.
Completing 39 of 52 pass attempts, Rourke broke his own single-game passing record by a Canadian following the 477 yards he posted in last week's win over Edmonton.
"There's going to come a time in my life when I'm going to look back and realize how fortunate I was to be able to play with him," Lions receiver Bryan Burnham said. "I'm just excited to be a part of it."
Sean Whyte's 25-yard field goal with two seconds left in the game capped the Lions' comeback.
The Stampeders led by nine points midway through the fourth quarter when Peyton Logan scored on an electric 99-yard kick return, but the Lions chewed through that deficit.
"It wasn't pretty by any means but we found a way to win, but I'm proud of the guys for staying together and finding a way," Rourke said. "At this point, I'm just trying to help this team win in any way possible."
Rourke threw touchdown passes to Burnham and Dominique Rhymes. Whyte also kicked field goals from 19, 38 and 23 yards.
University of Calgary alumnus Jalen Philpot scored his first CFL touchdown, as did defensive lineman Folarin Orimolade on an interception return for Calgary.
Shawn Bane had a touchdown catch and Rene Paredes kicked field goals from 28, 53, 32 and 51 yards in front of an announced 22,229 at McMahon Stadium.
The Lions (7-1) and Stampeders (5-3) rank second and third respectively in the CFL's West Division behind the Winnipeg Blue Bombers (9-1).
Calgary and B.C. conclude their season series with a home-and-home Sept. 17 in Calgary and Sept. 24 in Vancouver.
Bo Levi Mitchell became the Stampeders' all-time leader in passing yards with an eight-yard throw on Calgary's opening drive.
He needed just six yards to vault over Henry Burris (32,191) and reach that milestone in his 10th season and 116th game with Calgary. Burris played 118 games for the Stampeders.
After two straight games without a touchdown pass, Mitchell threw two Saturday. The Stampeders quarterback completed 18 of 32 pass attempts for 206 yards and was interception-free, but he was unhappy with Calgary's inability to finish the Lions off.
"Bad penalties, bad decisions. Everybody, from sidelines to the guys on the field, everybody was terrible," Mitchell said. "It was a bad second half. You score 40 points, you can't lose a game."
Calgary led 40-31 with just over six minutes to play following Logan's kickoff return for a major.
The Lions would not go quietly, however, with Burnham's 33-yard catch under double coverage taking B.C. to Calgary's 10-yard line with just under three minutes to play.
Rourke collected his seventh rushing touchdown this season on a one-yard carry for B.C. to trail by just two points.
Calgary opted to punt instead of insert Paredes for a 55-yard field goal attempt with a minute-and-a-half to play.
"I get nervous anything 50-plus especially with their returner back there," Stampeders head coach Dave Dickenson explained. "We had in our mind around 51, 52 maxed out. He did hit one because the wind kind of switched.
"I just felt we had a good plan. We just didn't get them stopped."
The Lions still faced a long field for a winning field goal starting from their own six-yard line, but Cameron Judge's roughing-the-passer penalty shortened it for the visitors.
Rourke engineered a nine-play, 86-yard drive to put Whyte in field-goal range.
The Lions trailed by 12 points when B.C. linebacker Ben Hladik recovered Dedrick Mills' fumble on Calgary's 34-yard line in the final minute of the third quarter.
Rourke overthrew Lucky Whitehead in the end zone leaving Whyte a 23-yard field goal to make.
But Rourke's 54-yard touchdown pass to Burnham behind coverage with seven minutes left in the game pulled the Lions within two points of the lead.
Calgary parlayed a pair of Rourke interceptions into a 20-3 lead by the first minute of the second quarter, when Orimolade ran his first career pick back 28 yards to score.
Rourke rallied with a pair of scoring drives — sandwiched around a Paredes 32-yard field — but the Stampeders would score again before the half.
B.C.'s David Menard's roughing-the-passer penalty moved Calgary to the Lions' 24-yard line, where Mitchell promptly threw to Bane dashing into the end zone for a 30-18 lead at halftime.
Paredes was wide from 51 yards in the final minute of the half, but split the uprights from the same distance early in the third quarter for Calgary's 33-18 lead. Whyte was good from 38 yards midway through the quarter to cut the deficit.
Rourke scored his first rushing touchdown of the night with a one-yard plunge in the second quarter.
After Orimolade's pick-six, Rourke quickly marched the Lions downfield and threw a 30-yard pass to Rhymes in the end zone to score.
Paredes' 53-yard field goal, which matched his season's longest, gave the hosts a 13-3 lead with four minutes remaining in the opening quarter.
After Nick Statz picked off Rourke on B.C.'s second drive of the game, Mitchell's second pass was a 19-yard throw to Philpot in the end zone to score.
The clubs traded field goals on early drives in the first quarter.
This report by The Canadian Press was first published Aug. 13, 2022.
City of Calgary says it could cost millions to repair damage to municipal building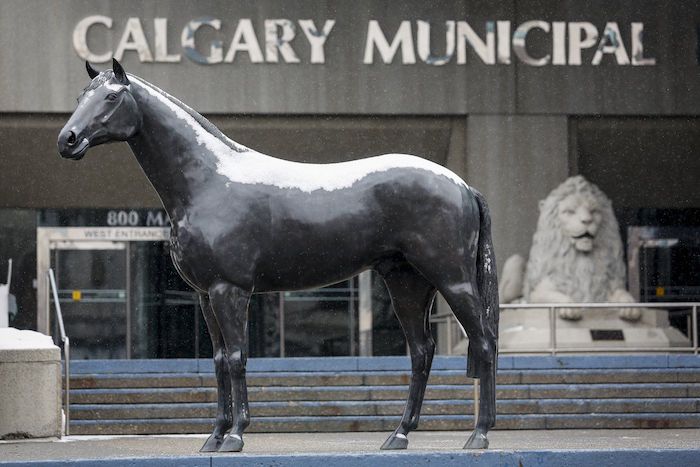 Calgary – City officials say it could cost more than two million dollars to repair the Calgary Municipal Building after someone broke in and set fires that triggered the sprinkler system earlier this month.
Carla Male, who's the acting city manager, says in a news release that there's extensive water damage on three floors of the building.
It includes the equipment on those floors and the building itself.
Male says it will be several months before the final bill is in, but the initial review shows it could cost between $1.3 and $2.2 million.
The tally includes the emergency response required to minimize the damage as well as the relocation of services and restoration of the building, furniture and equipment.
The city expects 80 per cent of the costs to be covered by insurance.
Alberta's police watchdog continues to investigate the arrest of a man who's accused of breaking into the building on Aug. 2.
The Alberta Serious Incident Response Team has said that police tried to talk to the man, but were unsuccessful.
It says several officers fired non-lethal weapons and the man was arrested with the help of a dog team.
ASIRT says the man was transported to hospital after "sustaining significant injury" during that arrest.
This report by The Canadian Press was first published Aug. 12, 2022.