City of Calgary update on response to COVID-19
City of Calgary update on response to COVID-19
City of Calgary has declared new orders to prevent the spread of COVID-19. In addition to the restrictions put in place by the Government of Alberta, The City has issued mandatory self-isolation for those returning from international travel.
This means:
Any individual who has travelled internationally and arrived in Calgary as their final destination on or after March 17, must self-isolate for 14 days.
This does not apply to international travelers who do not leave the premises of the Calgary International Airport or who are merely stopping over in Calgary on route to their final destination.
"Physical distancing is the best way to stop the spread of COVID-19 within our community," said Tom Sampson, Director of Calgary Emergency Management. "This means calling on friends and family for support with errands or groceries or utilizing grocery delivery services. You must stay home if you're not well. It is a danger if you don't."
Supply chains in Alberta are being maintained and there are no issues with receiving food or supplies in Calgary. There is no need to stockpile or hoard and grocery stores will remain open.
Continuing to provide services to Calgarians
All City services including police, fire, water, transit, water & recycling are continuing and managing well.
Calgary Transit is taking measures to keep operators and passengers safe including daily sanitization of all buses and CTrains and we've started implementing rear bus boarding at the Calgary International Airport. Calgary Police advised us they are not seeing increases in related criminal activity and the Calgary Fire Department is continuing to operate normally at this time.
"We're maintaining essential City services, safe clean drinking water will continue running, transit will keep operating and if you have an emergency, you can still call 911 for help from fire, police and ambulance," Sampson said.
"Stay home, be kind, save lives – this is what we can all do to help reduce the risk of community transmission and keep ourselves and our community healthy," said Mayor Naheed Nenshi.
WestJet announces new flights to Tokyo, Barcelona, and Edinburgh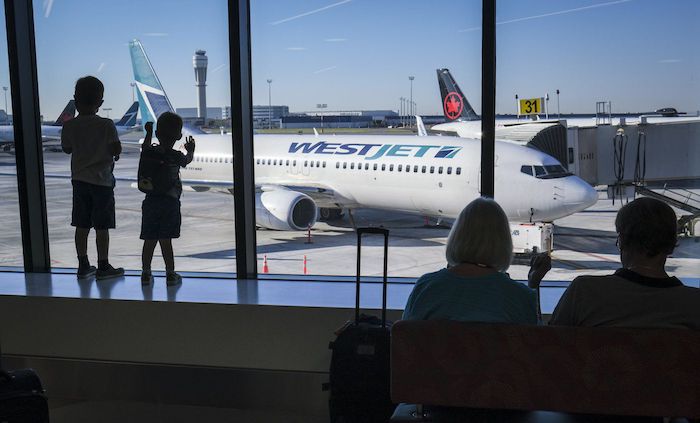 Calgary – WestJet plans to offer flights to Japan starting this spring, marking the airline's first non-stop flights to Asia from Calgary.
The Calgary-based airline said Monday that it will fly to Tokyo's Narita International Airport from Calgary this spring.
The non-stop flights will operate three times weekly beginning April 30.
The airline also announced new routes from Calgary to Barcelona and Edinburgh and increased frequency to Dublin, London, Paris and Rome, also starting in the spring.
WestJet chief executive Alexis von Hoensbroech says the new flights are part of the airline's plan to expand capacity from Calgary by more than 25 per cent by next year, beginning with intercontinental routes.
WestJet also says it is preparing for broader expansion within Canada and North America over the coming months.
This report by The Canadian Press was first published Dec. 5, 2022.
Teen found guilty of manslaughter in hit-and-run death of Calgary police officer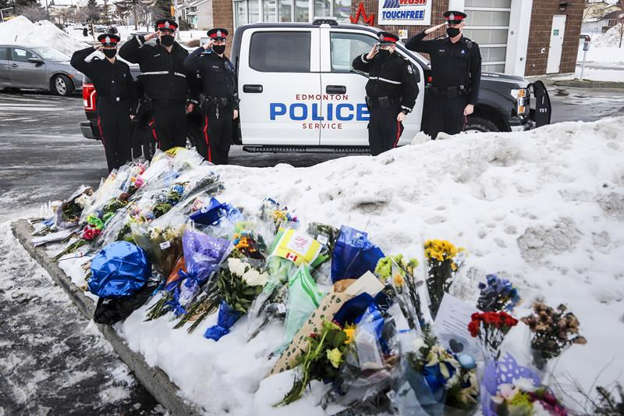 Calgary – A judge has found a teen involved in the hit-and-run death of a Calgary police officer guilty of manslaughter.
Sgt. Andrew Harnett died in hospital on Dec. 31, 2020, after being dragged by a fleeing SUV and falling into the path of an oncoming car.
The driver, who cannot be identified because he was 17 at the time, had testified he was scared when Harnett and another officer approached the vehicle during a traffic stop and he saw Harnett put his hand on his gun.
The teen's lawyer said his client was guilty of manslaughter, but not first-degree murder.
Justice Anna Loparco agreed, saying that although the accused had "outright lied" about the gun, he was in a "panicked state" when he decided to flee and unable to know his actions would cause Harnett's death.
The Crown says it will be seeking an adult sentence.
Loparco says Harnett's behaviour was "exemplary" and there was no indication that he posed a threat to the accused.
"There's no doubt he (the accused) should have realized it was likely to cause death," Loparco said Thursday.
"But I'm unable to conclude this accused turned his mind to the consequences."
This report by The Canadian Press was first published Nov. 10, 2022.