Changing of the Tides – How One Alberta Company Is Driving Hydrokinetic Power
The energy conversation has been a polarized debate for years and continues to hit headlines. The clean energy industry is driven by forward-thinking individuals who have one common goal, transitioning from traditional energy sources to a more sustainable form of energy. Now in 2020, we have more oil than we know what to do with, an unprecedented amount of unused facilities that require cleanup, and jobs being lost daily. We exist in a time where competition drives innovation, demonstrating proof of concept is essential to drive investment and still, unable to see eye to eye for a common approach. Let me ask you this, is it problematic for us as a society to hold onto previous conceptions of clean energy projects, regardless of what type?
Jupiter Hydro was founded in September 2010 by Co-CEO Ross Sinclaire in Calgary, Alberta. Their main focus is in-stream hydrokinetic power generation. Co-Ceo Bob Knight joined the team later in their development. If you have read into hydropower in the past, you may be aware of this type of power generation. Jupiter Hydro has taken the benefits of traditional hydropower and combined their unique technology to produce a far more cost-effective and sustainable form of hydrokinetic power generation.
Like any new technology that works to produce power in a non-traditional method, Jupiter Hydro has gone through three phases over a decade that has brought them a unique opportunity in Nova Scotia's Bay of Fundy scheduled for later in 2020. Beginning with testing their hypothesis, proving the theory of generating rotational power utilizing an Archimedes screw presented to fluid flow at an angle was tested in an irrigation channel. With promise in their theory, they move to test their methodology developed to quantify produced power was developed using a rudimentary test tank and 3D printed screws. Mounting systems were developed and fabrications were created with cost-effective materials. In 2012, testing at the University of Calgary's test tank began to quantify torque characteristics and confirmed blade pitch and presentation characteristics. Both the horizontal orientation and longitudinal orientation of the screw were tested, giving insight into a highly effective angle for their Archimedes screw.
Open Water Testing
Crucial for any proof of concept in hydrokinetic power generation, Jupiter Hydro began their open water testing in 2013 in the Fraser River in BC. Early tests allowed discrepancies to be addressed with submerged generators and confirmed scalability for the technology for the team. Their second open water test addressed the longitudinal placement of their Archimedes screw while testing a swing arm in open water. With support from the Canadian Hydrokinetic Turbine Test Center, they had their third and fourth test at the facility to demonstrate the technology to identify flow clearances for their swing arm. They recorded nearly 50% efficiency and formed the basis of their current design for the upcoming Bay of Fundy project.
Defining In-Stream Hydrokinetics
In-stream hydrokinetics can be defined as harnessing the natural flow of water to provide rotational power. "In-stream" means that no containment or diversions are required, meaning that obstruction of the water flow is not required; be it a river, dam outflow, canal, or tidal flow. No dams or penstocks are required, and water flow is not restricted. If we consider that there are over 8500 named rivers in Canada according to the WWF, with the addition of ocean currents or any source of flowing water, the resources are huge for this technology.
Key Innovation
If we visit the pros and cons that have been put on traditional hydro, we tend to lie on the outstanding cons that have given the industry a black eye over the last decade. As mentioned previously, competition drives innovation, to which Jupiter Hydro has adapted previous technology with a new methodology to produce a new in-stream power generation. Through multiple test phases and focusing on being cost-effective, they have created patented technology to produce power utilizing the 2,000 year old Archimedes screw with a pitch of 60% of the diameter and angled at 30 degrees to the flow to produce high torque power from the in-stream flow. Traditionally, hydropower would require a permanent infrastructure and there is a risk for large scale remediation. Jupiter Hydro does not require any permanent infrastructure and thus they do not require any remediation from environmental disturbance.
Environmental Impact
With the majority of power generating technologies, lowering the environmental impact can be one of the prominent challenges even for clean energy. If we address the main environmental concerns with hydropower, it consists of concerns of remediation of land, impacts on fish, sourcing of materials, and noise pollution. Jupiter Hydro has effectively addressed these concerns with mitigating the risk for potential investors and the societal impact of driving clean energy into the future. They have the ability to provide remote sites with dependable power without the need for extensive shore infrastructure or changes to the channel flow. The technology can provide clean power in areas historically powered by diesel generators or bio-mass. Their system in rivers can provide "base line" dispatchable power, one of the key requirements for a 100% renewable energy system.
Bay of Fundy Project
On July 3, 2019 Jupiter Hydro Inc. was granted a 2 MW demonstration permit and Power Purchase Agreement (PPA) in the Bay of Fundy by the Nova Scotia Government. This area has seen other tidal power companies like Cape Sharp Tidal and Minas Tidal and have attempted to crack into the Bay of Fundy's 2,500-megawatt potential. The terms for Jupiter Hydro is for three sets of 5 years, totaling a 15-year project to be launched later in the year. In the image below you can see their in-stream hydrokinetic tidal platform that will be used in the 2 MW project.
Due to issues relating to the ongoing pandemic, the date of this project remains currently unknown. We look forward to future updates from Jupiter Hydro and their success in the Bay of Fundy. Nova Scotia hit a milestone last year for reaching 30% of its energy produced by renewable sources. They continue to be a key driver for this industry.
"Energy that doesn't cost the earth"
If you would like to learn more about Jupiter Hydro, check out their website here.
For more stories, visit Todayville Calgary
(This article was originally published on May 4, 2020.)
Cost of living: Pepsi and Coca-Cola absent in meeting with federal industry minister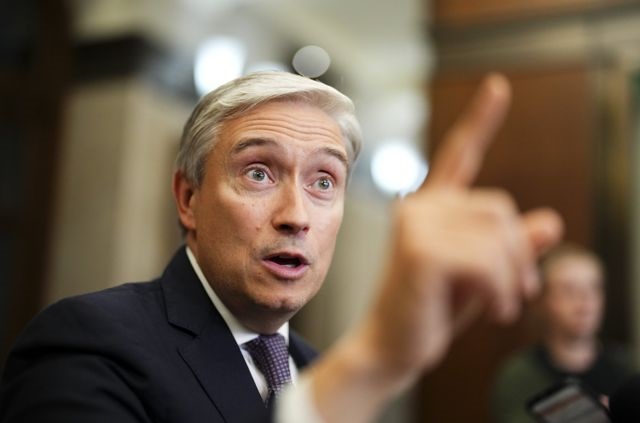 Innovation, Science and Industry Minister Francois-Philippe Champagne speaks to reporters in the foyer of the House of Commons on Parliament Hill in Ottawa on Tuesday, Sept. 19, 2023. Canada's industry minister made a point of calling out Pepsi and Coca-Cola for not sending representatives to a meeting he convened on Monday with manufacturing companies to discuss stabilizing grocery prices. THE CANADIAN PRESS/Sean Kilpatrick
Canada's industry minister made a point of calling out Pepsi and Coca-Cola for not sending representatives to a meeting he convened on Monday with manufacturing companies to discuss stabilizing grocery prices.
François-Philippe Champagne singled out the two companies when asked by a journalist what the consequences would be if major industry players did not succeed in stopping high inflation.
"This morning, (their CEOs) did not attend the meeting," Champagne said of beverage giants Pepsi and Coca-Cola.
"I intend to call on them and I will continue to do so. … I don't stop," he told reporters.
The Canadian leaders of seven international manufacturing companies, including Nestlé and Kraft Heinz, met with Champagne.
He summoned them to answer to Prime Minister Justin Trudeau's call earlier this month for Canadian grocers to come up with a plan to stabilize prices by Thanksgiving.
If major grocers fail to deliver ideas, Champagne said, "the consequence is for all 40 million Canadians because we will be able to see who is taking action and who is not."
A government source told The Canadian Press that the CEOs of Pepsi and Coca-Cola responded to the federal government summons by stating they were not available Monday. The source was granted anonymity because they were not allowed to speak publicly about the matter.
It's unclear, however, whether another meeting between major food companies and the government will take place.
Monday's meeting brought together top Canadian executives from McCain, Unilever, Nestlé, Lactalis, Lassonde, Kraft Heinz, and Smucker Foods.
All avoided speaking with journalists. The CEO of the Food, Health & Consumer Products of Canada association, Michael Graydon, attended the meeting and agreed to answer questions on their behalf.
Graydon called the meeting "very productive."
"We're very much about co-operation and support, collaboration," he said. "It's an industry that needs to align and work collectively to find a solution."
He said manufacturers want to collaborate with other players in the supply chain, such as major retailers like Loblaw and Costco, whose leaders Champagne met with one week earlier.
In a statement, Pepsi said it is open to meeting with Champagne.
"We are pleased that our industry association, FHCP, led a productive conversation with the government and representatives from industry today," it said.
"We were not able to attend today's meeting, but we offered to meet with the minister. We are committed to collaborating with the government to identify solutions during this challenging time for Canadians."
Trudeau has said that if the government isn't satisfied with what major grocers come up with to stabilize prices, he would intervene, including with tax measures.
Graydon said it remains to be seen how detailed the plans will be by the government's Thanksgiving deadline.
"We'll have to see whether, you know, the detail of how much completeness can be done by that time. But I think everybody's working very hard to achieve that," Graydon said.
Champagne said he is happy Graydon "wants to do something," because "it's a gain for Canadians."
"It's clear that what's important is that we have timelines, work plans, and obviously concrete actions," the minister said.
This report by The Canadian Press was first published Sept. 25, 2023.
Moneris confirms credit and debit card processing outage, but offers few details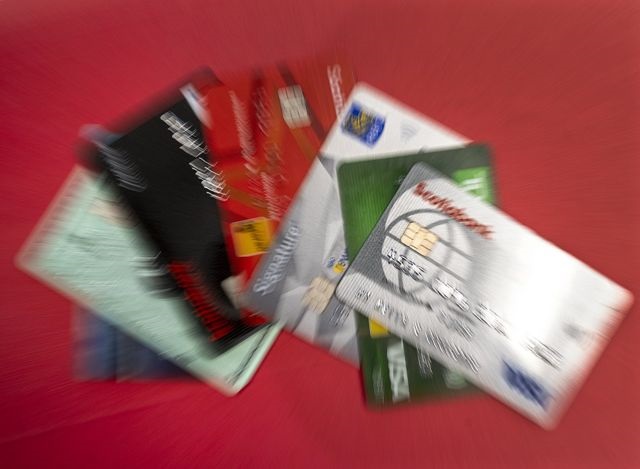 Toronto
The Canadian payment processing firm Moneris confirmed Saturday that credit and debit card transactions were interrupted by a network outage earlier in the day.
The Toronto-based technology company issued a statement saying there was nothing to suggest the outage was related to a cyber attack.
Complaints about outages started rolling in to the Downdetector.ca website before noon eastern time, but Moneris did not say when the outage started.
About three hours later, Moneris posted a message on X — the social media site formerly known as Twitter — saying it had resolved the network problem.
It remains unclear how many businesses and transactions were affected, but data provided by Downdetector.ca indicated complaints had come in from across the country.
In a statement provided to The Canadian Press, the company said the outage lasted about 90 minutes.
"We have resolved the network outage and returned transaction processing to normal," the statement said. "We continue to investigate the root cause of the issue. There are no indications this appears to be cyber-attack related and all transaction systems are functioning normally again."
The company, a joint venture between Royal Bank and BMO Bank of Montreal, said transaction processing could be slow as its systems catch up with the backlog.
Moneris says it supports more than 325,000 merchant locations across Canada.
This report by The Canadian Press was first published Sept. 23, 2024.