Broken Spirits Distillery – Opening Doors Through Adversity
Starting a business can be a difficult task for every industry, now more than ever. The upfront capital required, real-estate licensing, the infrastructure regulations, fire safety guidelines, the list goes on. Not for the faint of heart. However, there is something amazing about the concept of crafting the perfect product, then aligning that with superb branding and executed by a talented team. Thankfully, this is a positive news story. Where three like-minded entrepreneurs are acting on their passion and motivation to work through adversity and build a business together.
Broken Spirits recently opened their doors to Calgarians, where you and your friends can enjoy highly refined spirits distilled at their location. Being well aware of these challenging times, Mark, Chris and Jeff, in line with the completion of their testing phase, decided that they wanted to bring some positivity to the wider community and open their doors.
Jeff, Mark and Chris met in 1997 while working together at an Outback Steakhouse in Calgary. Building a strong friendship over twenty years, fast forward to two and a half years ago, they found themselves sitting around a table discussing a common interest to create their own brewery. After some thought and inspiration from some of their favourite gins, their interests pivoted to opening a distillery. Tying all of their experience, technical skills and industry acumen together, they felt confident in moving forward with starting their own brand.
We all love a good origin story. After sipping some beautifully crafted gin and in conversation with Mark and Chris, they offer some additional insight behind starting Broken Spirits Distillery.
"As a trio, we have built it up to where we are today. It has always been more about a partnership, building through adversity and keeping our spirits up, which is where the name Broken Spirits originated. Our focus moving forward is now on comradery and the community here"
Located just off of 36th Street NE and the Trans Canada Highway, now open with reduced hours and capacity straight out of the gate. The team at Broken Spirits is welcoming new customers on select days of the week, specifically Thursday and Friday between 4:00pm to 9:00pm and Saturday 3:00pm to 9:00pm. Until the Alberta Health Service guidelines have been lightened, all bars, breweries and distilleries such as Broken Spirits, will continue to put the focus on customer safety as their top priority.
Like a party we are all invited to, Calgary breweries, bars and distilleries alike are one of my favourite examples of a strong community. As I claim to be no expert on this subject, Mark and Chris speak on what community means to them in the wake of their opening:
"We are a community within the three of us, extending to our families who have shown us a lot of support. In addition to that, we are very fortunate to have the location that chose. Even our parking lot is a community within itself with neighbours like Sunny Cider and Heathens Brewing. Even just blocks away, within the craft district that is building here, Toolshed Brewing and Common Crown brewing are building a community of their own."
"Since our opening, we have had people coming in, posting on their social media and we have experienced a lot of interest in supporting businesses in this area. That even expands out of our area in the NE, where we have had visits from the broader craft distillery and brewery community in Calgary. It has been clear there is a real push from a group of people with a common goal – wanting to grow the community and the industry here in Calgary."
Positive feedback is one surefire way to know that it can the right time to hit the ground running with the launch of new products. Fortunately for me as a 'gin guy', I had the opportunity to taste the Broken Spirits gin and their spiced sugar cane spirit. Safe to say with the care Jeff has put into the products, these three guys are on to something great. Chris and Mark offer their thoughts on the initial feedback they have received.
"The feedback has been very positive so far. We have experienced a lot of great comments on our branding and product packaging, designed by a local designer, has really captured our vision and created a brand that our community can connect with."
"We have also been getting really positive feedback on our spirits too. Either mixing it or drinking it straight, hearing customers say they can really connect with the flavours we have instilled in our products. To further that, we have experienced non-gin drinkers simply try our product and end up leaving with a bottle, which is huge."
If you are like me and you love gin, I would highly recommend visiting the Broken Spirits Distillery location and trying it for yourself. If you are more of a rum connoisseur, don't forget to try the spiced sugar cane spirit before you go. Looking forward to learning more about the Broken Spirits brand as it continues to grow and I wish Chris, Mark and Jeff the best moving forward.
If you would like to learn more about the Broken Spirits Distillery or to check out the products and merch they have available, visit their website here or on their social media below.
For more stories, please visit Todayville Calgary
Spending sprees by governments across Canada help fuel inflation and high interest rates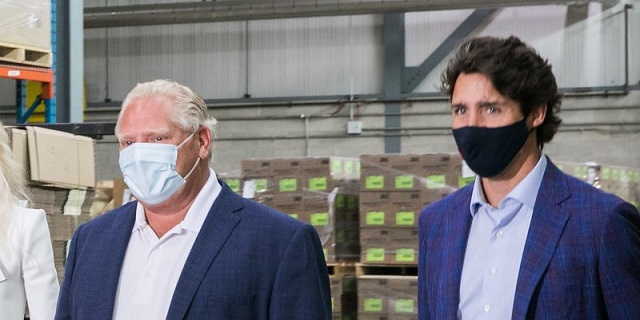 By Jake Fuss and Grady Munro
While the prime minister and many premiers justified their high spending levels during the pandemic as merely a temporary development, the federal government and seven provincial governments still plan to run budget deficits this year
Earlier this year, premiers in Ontario, British Columbia, and Newfoundland and Labrador wrote letters to Tiff Macklem, Governor of the Bank of Canada, cautioning against further interest rate hikes, citing the potential negative effects on residents including homeowners with mortgages. But instead of blaming the central bank, Canadian premiers—and the prime minister—should stop their spending sprees, which help fuel inflation and increase interest rates.
Indeed, when governments increase spending, particularly when financed by debt, they add more money to the economy and can help fuel inflation. And high rates of government spending put pressure on the Bank of Canada to maintain interest rates at current levels, or even hike the rate further, to counteract inflation. According to a recent report from Scotiabank, government spending has contributed significantly to higher interest rates in Canada, accounting for an estimated 42 per cent of the increase in the Bank of Canada's rate since the first quarter of 2022.
Yet the spending sprees continue.
While the prime minister and many premiers justified their high spending levels during the pandemic as merely a temporary development, the federal government and seven provincial governments still plan to run budget deficits this year. Government spending across the country remains at elevated levels or, in some cases, even increased beyond pandemic levels.
Ontario is a prime example. Provincial program spending (total spending minus interest costs) will reach an estimated $193.0 billion in 2023/24—$24.0 billion more than at the peak of COVID. Debt interest costs have also grown due to debt accumulation and rising interest rates.
Despite a considerable increase in revenue over recent years, the Ford government had planned for a $1.3 billion deficit in its spring budget. By November, the government increased spending again and quadrupled the projected deficit to $5.6 billion.
Similarly, British Columbia outlined plans in February to increase program spending and run a $4.2 billion deficit while adding $13.1 billion in debt to the books this year. Just over a half-year later, the B.C. government increased spending again and the deficit was revised to $5.6 billion with debt rising by $14.0 billion instead of $13.1 billion.
Prime Minister Trudeau and his government followed a similar path. According to the recent federal fiscal update, between 2024/25 and 2027/28, the government has increased projected spending by $30.7 billion more than previously forecasted.
According to projections, only two provinces (Alberta and New Brunswick) will run budget surpluses this year, but in Alberta this is largely due to elevated resource revenues stemming from high commodity prices rather than any significant spending restraint. If resource revenues declined to historical average levels, the Smith government in Alberta would likely run deficits similar to other provinces.
Simply put, the excessive spending habits of many premiers and the prime minister are a big reason why interest rates have climbed and inflation remains sticky.
If Canadian politicians want to help tame inflation and bring down interest rates, they should look in the mirror for solutions and show leadership. Complaining about elevated interest rates helps no one, but ensuring fiscal policy is rowing in the same direction as monetary policy would be a good start.
Authors:
Carbon tax, not carve out, Trudeau's real failure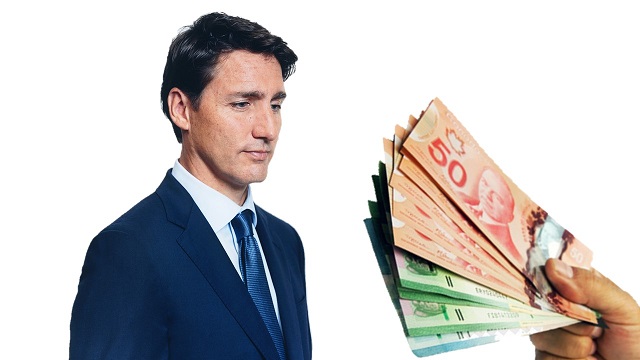 Author: Franco Terrazzano
Prime Minister Justin Trudeau stepped in it when he removed the carbon tax from furnace oil, while leaving 97 per cent of Canadians out in the cold.
Even in Atlantic Canada, where Trudeau tried to buy off MPs with the carve out, 77 per cent of people in the region support carbon tax relief for everyone.
But Trudeau's mistake wasn't providing relief. The real lesson here is Trudeau never won the hearts and minds of Canadians. And he lost credibility early on.
Months before the 2019 election, the former environment minister said the government had "no intention" of raising the carbon tax beyond 11 cents per litre of gas.
After the election, Trudeau announced he would keep cranking up his carbon tax until it reached 37 cents per litre.
Trudeau and his ministers repeat the myth that eight-out-of-ten families get more money in rebates than they pay in carbon taxes.
Their favourite talking point limps on despite the obvious reality that a government can't raise taxes, skim money off the top to pay for hundreds of administration bureaucrats and still make everyone better off.
In fact, the carbon tax will cost the average family up to $710 more than they get back in rebates this year, according to the Parliamentary Budget Officer.
The government said carbon taxes reduce emissions.
But even in British Columbia, which had the first and (for years) costliest carbon tax, emissions rose. B.C. imposed its carbon tax in 2008. B.C.'s emissions have increased between 2007 and 2019 – the last year before the pandemic brought economic activity to a screeching halt.
And even if the carbon tax cut emissions at home, "Canada's own emissions are not large enough to materially impact climate change," as the PBO explains.
Making it more expensive to live in Canada won't reduce emissions in China, Russia, India or the United States. And this leads to Trudeau's diplomatic failure.
At the United Nations, the Trudeau government launched the Global Carbon Pricing Challenge to get more countries to impose carbon taxes.
"The impact and effectiveness of carbon pricing increases as more countries adopt pricing solutions," the Trudeau government acknowledged.
The world's largest economy, the United States, rejects carbon taxes.
President Joe Biden, a Democrat, hasn't imposed a carbon tax. Good luck convincing a Republican president to impose one.
The U.S. is the rule, not the exception.
About three-quarters of countries don't have a national carbon tax, according to the World Bank's Carbon Pricing Dashboard.
And while Trudeau raised taxes, peers like the United Kingdom, Sweden, Australia, South Korea, the Netherlands, Germany, Norway, Ireland, India, Israel, Italy, New Zealand and Portugal, among others, cut fuel taxes.
If Canada's carbon tax is essential for the environment, shouldn't all taxpayers pay the same rate?
A driver in Alberta pays a carbon tax of 14 cent per litre of gas. In Quebec, the carbon tax is about 12 cents. By 2030, that gap will grow to more than 14 cents per litre.
Quebec's special deal proves Trudeau's carbon tax is about politics, not the environment.
When crafting the carbon tax, the government never truly asked the people what they thought. Everyone wants a better environment. You won't find opposition to that.
But did anyone ask Canadians if they support a carbon tax even if it means average families will lose hundreds of dollars every year? Did anyone ask Canadians if they support a carbon tax even though most countries don't?
Trudeau is displaying rank regional favouritism. But his real mistake wasn't the carve out that favoured Atlantic Canada. It's that he never won the hearts and minds of the people and failed to acknowledge carbon taxes cause real pain.