Broken Spirits Distillery – Opening Doors Through Adversity
Starting a business can be a difficult task for every industry, now more than ever. The upfront capital required, real-estate licensing, the infrastructure regulations, fire safety guidelines, the list goes on. Not for the faint of heart. However, there is something amazing about the concept of crafting the perfect product, then aligning that with superb branding and executed by a talented team. Thankfully, this is a positive news story. Where three like-minded entrepreneurs are acting on their passion and motivation to work through adversity and build a business together.
Broken Spirits recently opened their doors to Calgarians, where you and your friends can enjoy highly refined spirits distilled at their location. Being well aware of these challenging times, Mark, Chris and Jeff, in line with the completion of their testing phase, decided that they wanted to bring some positivity to the wider community and open their doors.
Jeff, Mark and Chris met in 1997 while working together at an Outback Steakhouse in Calgary. Building a strong friendship over twenty years, fast forward to two and a half years ago, they found themselves sitting around a table discussing a common interest to create their own brewery. After some thought and inspiration from some of their favourite gins, their interests pivoted to opening a distillery. Tying all of their experience, technical skills and industry acumen together, they felt confident in moving forward with starting their own brand.
We all love a good origin story. After sipping some beautifully crafted gin and in conversation with Mark and Chris, they offer some additional insight behind starting Broken Spirits Distillery.
"As a trio, we have built it up to where we are today. It has always been more about a partnership, building through adversity and keeping our spirits up, which is where the name Broken Spirits originated. Our focus moving forward is now on comradery and the community here"
Located just off of 36th Street NE and the Trans Canada Highway, now open with reduced hours and capacity straight out of the gate. The team at Broken Spirits is welcoming new customers on select days of the week, specifically Thursday and Friday between 4:00pm to 9:00pm and Saturday 3:00pm to 9:00pm. Until the Alberta Health Service guidelines have been lightened, all bars, breweries and distilleries such as Broken Spirits, will continue to put the focus on customer safety as their top priority.
Like a party we are all invited to, Calgary breweries, bars and distilleries alike are one of my favourite examples of a strong community. As I claim to be no expert on this subject, Mark and Chris speak on what community means to them in the wake of their opening:
"We are a community within the three of us, extending to our families who have shown us a lot of support. In addition to that, we are very fortunate to have the location that chose. Even our parking lot is a community within itself with neighbours like Sunny Cider and Heathens Brewing. Even just blocks away, within the craft district that is building here, Toolshed Brewing and Common Crown brewing are building a community of their own."
"Since our opening, we have had people coming in, posting on their social media and we have experienced a lot of interest in supporting businesses in this area. That even expands out of our area in the NE, where we have had visits from the broader craft distillery and brewery community in Calgary. It has been clear there is a real push from a group of people with a common goal – wanting to grow the community and the industry here in Calgary."
Positive feedback is one surefire way to know that it can the right time to hit the ground running with the launch of new products. Fortunately for me as a 'gin guy', I had the opportunity to taste the Broken Spirits gin and their spiced sugar cane spirit. Safe to say with the care Jeff has put into the products, these three guys are on to something great. Chris and Mark offer their thoughts on the initial feedback they have received.
"The feedback has been very positive so far. We have experienced a lot of great comments on our branding and product packaging, designed by a local designer, has really captured our vision and created a brand that our community can connect with."
"We have also been getting really positive feedback on our spirits too. Either mixing it or drinking it straight, hearing customers say they can really connect with the flavours we have instilled in our products. To further that, we have experienced non-gin drinkers simply try our product and end up leaving with a bottle, which is huge."
If you are like me and you love gin, I would highly recommend visiting the Broken Spirits Distillery location and trying it for yourself. If you are more of a rum connoisseur, don't forget to try the spiced sugar cane spirit before you go. Looking forward to learning more about the Broken Spirits brand as it continues to grow and I wish Chris, Mark and Jeff the best moving forward.
If you would like to learn more about the Broken Spirits Distillery or to check out the products and merch they have available, visit their website here or on their social media below.
For more stories, please visit Todayville Calgary
The return of Zellers: Hudson's Bay to resurrect Canadian discount retail chain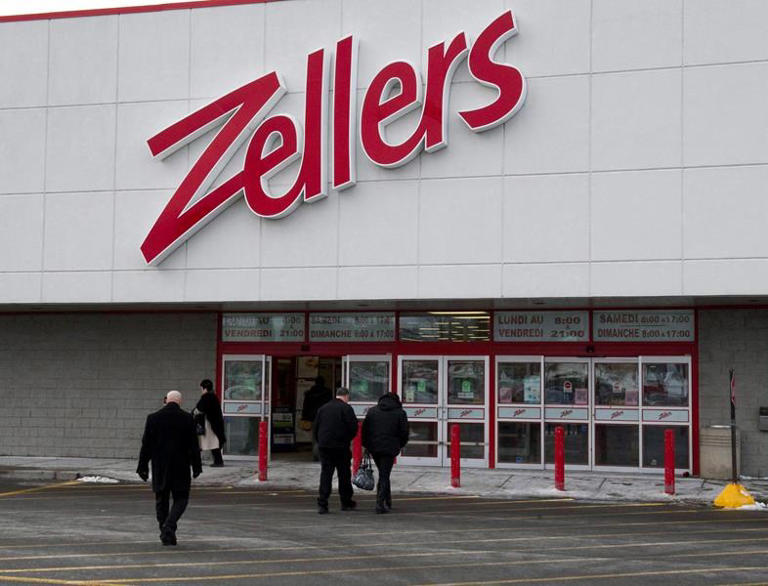 Canadian department store Zellers hopes to make a comeback next year, a decade after the discount chain shuttered most of its locations.
Hudson's Bay Co. said Zellers will debut a new e-commerce website and expand its brick-and-mortar footprint within select Hudson's Bay department stores across the country in early 2023.
The company said the relaunched Zellers will offer "a digital-first shopping journey that taps into the nostalgia of the brand."
The return of Zellers comes as soaring inflation drives consumers to discount retailers in search of lower prices and fierce competition from existing stores like Walmart and Dollarama.
It also comes amid an ongoing lawsuit over a Quebec family's use of the Zellers brand.
The Moniz family is behind various recent trademark applications and corporate registries, including Zellers Inc., Zellers Convenience Store Inc. and Zellers Restaurant Inc.
In a statement of claim filed last fall, HBC accused the Moniz family of trademark infringement, depreciation of goodwill and so-called passing off — the deceptive marketing or misrepresentation of goods.
The Zellers department store was founded in 1931 and acquired by HBC in 1978.
It operated as the discount division of its flagship Hudson's Bay department stores, with the slogan "Where the lowest price is the law."
The store hit its peak of about 350 locations in the late 1990s before losing ground to big box competitors such as Walmart.
In 2011, HBC announced plans to sell the majority of its remaining Zellers leases to Target Corp., closing most stores by 2013.
The retailer kept a handful of Zellers locations open as liquidation outlets until 2020.
The company recently launched pop-up Zellers shops inside Hudson's Bay department stores in Burlington, Ont., and in Anjou, Que.
This report by The Canadian Press was first published Aug. 17, 2022.
Brett Bundale, The Canadian Press
Rogers, Shaw, Quebecor sign definitive agreement on planned sale of Freedom Mobile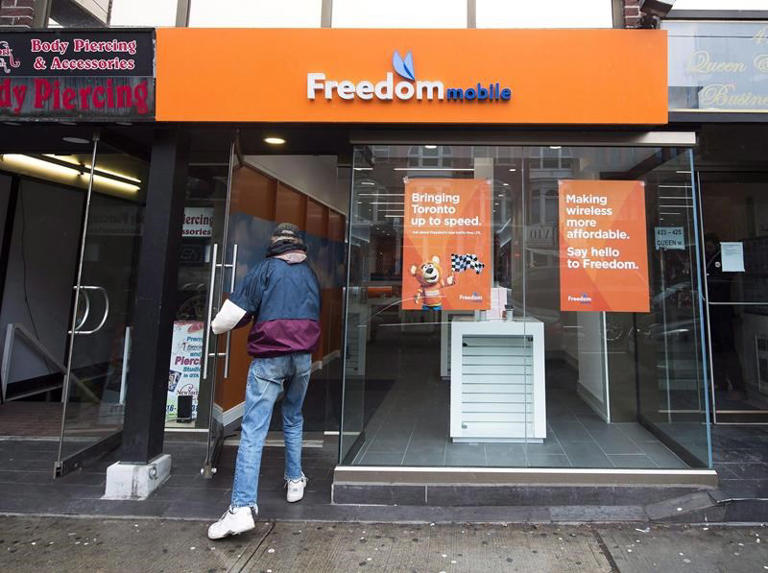 TORONTO — Rogers Communications Inc. and Shaw Communications Inc. have signed a definitive agreement with Quebecor Inc. that will see the Montreal-based telecom company acquire wireless carrier Freedom Mobile Inc.
Rogers will sell Shaw-owned Freedom to Videotron Ltd., which is owned by Quebecor, for $2.85 billion in a deal it hopes will appease the concerns of federal regulators about its proposed takeover of Shaw.
The parties say the agreement is consistent with the terms agreed upon on June 17 when the deal was first announced, and is subject to regulatory approvals and the closing of the merger of Rogers and Shaw.
Quebecor will buy all of Freedom's branded wireless and internet customers as well as all of Freedom's infrastructure, spectrum and retail locations in a move that would expand Quebecor's wireless operations nationally.
The parties say the combination of Freedom and Videotron will create a strong fourth national carrier and address the concerns raised by the Commissioner of Competition and the Minister of Innovation, Science and Industry regarding the Rogers-Shaw transaction.
The definitive agreement comes as Rogers continues to deal with the fallout from the July 8 service outage that impacted millions of Canadians for days.
This report by The Canadian Press was first published Aug. 12, 2022.
Companies in this story: (TSX:RCI.B, TSX:SJR.B, TSX:QBR.B)
The Canadian Press