"A Really Special Place" – Why the Wild Rose Motocross Track is One of a Kind
This summer, as you wander between the breweries and activity centers located in southeast Calgary, pause for a moment – if you listen closely, you may hear the distant rumble of motocross engines as bikes of all sizes careen over jumps and around corners at the Wild Rose Motocross Track.
Located just off Blackfoot Trail in Southeast Calgary, the 88-acre park is backed by the Calgary skyline, a prime piece of land located just minutes from downtown. Founded in the 1960's as the Blackfoot Motorcycle Park, the track has deep roots in the city of Calgary, and according to WRMA board member David Pinkman, "Few sagas can compete with the wild west history of Calgary's Wild Rose Motocross Association and its hard-core motocross lovers."

Photo Credit Eden Schell
In 1984, The Wild Rose Motocross Association (WRMA) was officially formed, and the Blackfoot Motorcycle Park became the Wild Rose. Acting as a major host for a number of national motocross events since the 70's and nurturing some of Canada's best professional riders to date, Pinkman argues the "course of Canadian motocross history may not have been the same but for this unique piece of dirt and hills."
With 7 tracks available including the full-sized Main, East and Hill Tracks, as well as the Extreme Beginner, Mini, Pee Wee, and Enduro Tracks, Wild Rose welcomes riders of all ages and skill levels. "This is the only track of its kind in Canada," says Michelle McCarthy, newest member of the WRMA board, "It's right in the centre of the city; it's got 3 big bike tracks, the smaller tracks and the enduro park. This is a really special place."
Whether it be your first time on a bike or the day you're finally going to clear that 15-foot tabletop, the track encourages everyone to come out and ride. "People want to see new riders," says McCarthy, "they want to see the community flourish. Plus, dirt biking is really, really fun," she laughs.

Photo Credit Eden Schell
Like countless other Canadian businesses, the Wild Rose Track has taken a hit due to COVID-19, with day pass riders and memberships being significantly down. Open year round – weather permitting – the track normally sees up to 30,000 visits per year. However, due to the pandemic, numbers are currently far lower as the park operates within capacity limits.
As a recreational park on city property, track management wanted to set an example for taking action to reduce the spread of COVID-19, responding rapidly to Alberta Government guidelines by implementing a number of new precautions and preventative measures. This includes constructing wash stations at every track, implementing paperless transactions and COVID-19 symptom screening upon entry to the park, as well as establishing an online scheduling system to limit the number of riders at the track at one time.
In the midst of the new normal, the park remains committed to growing and supporting the motocross community in Calgary and beyond, staying on top of updates that will allow them to return to racing and regular operation as soon as possible. While all spring and summer race series have been cancelled by COVID-19, the WRMA is actively monitoring pandemic updates with the goal of hosting a successful race series this coming fall.
To learn more about the Wild Rose Motocross Association, visit https://www.wildrosemx.com.
For more stories, visit Todayville Calgary.
Alberta extends electricity rebate program until December at a cost of about $600M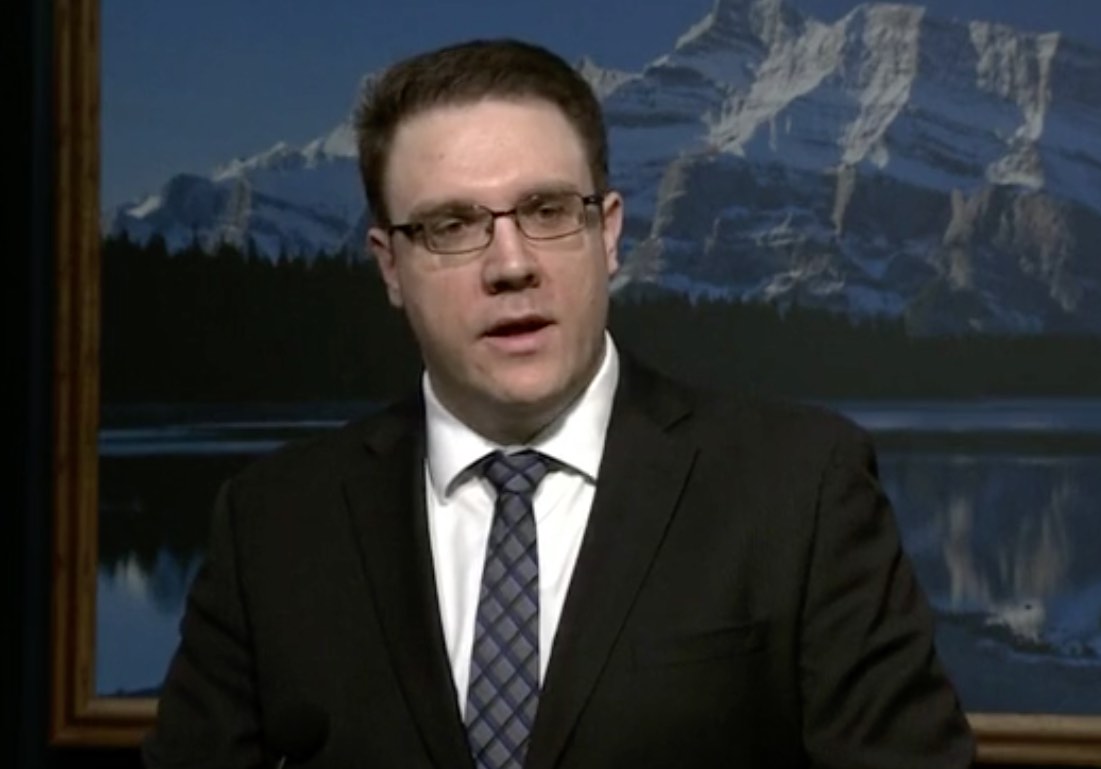 Edmonton – The Alberta government says it will extend its electricity rebates until the end of the year as the cost of living continues to rise.
Dale Nally, who's the associate minister of natural gas and electricity, says the United Conservative government is doubling the rebate to help reduce the financial burden on Albertans.
The government says the electricity rebate program will now offer about $600 million in relief through 2022.
It says the program will provide nearly two million homes, farms and small businesses with a monthly $50 bill credit each month from July until December.
The government says it will also provide a natural gas rebate to millions of Albertans starting in October, which will continue until March 2023 if prices remain high.
Last week, Finance Minister Jason Nixon announced a $3.9-billion surplus for the 2021-22 fiscal year ending March 31.
This report by The Canadian Press was first published July 6, 2022.
Telus Corp. marks opening of Telus Sky in downtown Calgary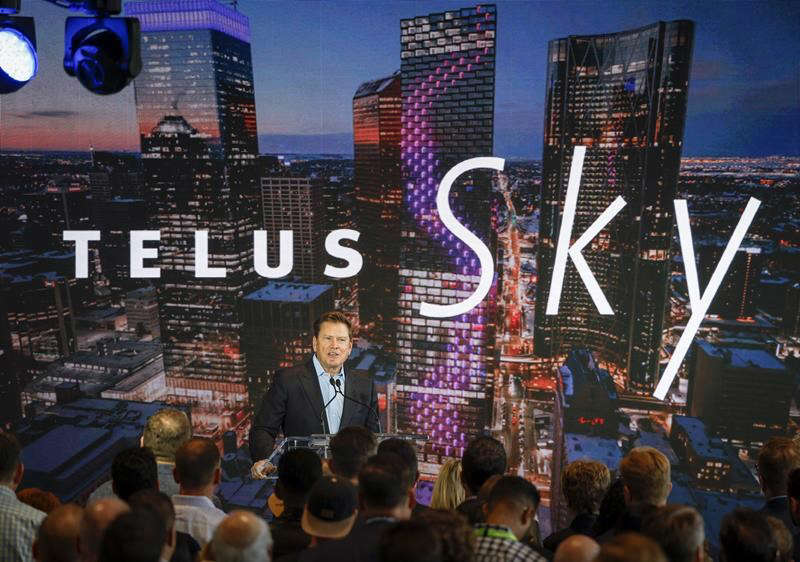 CALGARY — Telus Corp. marked the opening of its new 60-storey Calgary headquarters on Wednesday.
The new $400-million skyscraper, Telus Sky, has been in development for nine years and is now the third-tallest building in downtown Calgary. It features 750,000 square feet of office and retail space as well as 326 rental homes.
The building's eye-catching design, by architects Bjarke Ingels Group (BIG) and Dialog, along with developer partner Westbank and Allied, starts with a rectangular floorplate and then gradually twists as it rises.
Integrated into the facade of Telus Sky is Canada's largest public art display. "Northern Lights" by Canadian author and artist, Douglas Coupland, creates a light show across the building's exterior.
Telus Sky will be home to more than 1,600 Telus employees. It joins TELUS Garden in Vancouver, TELUS Harbour Toronto, TELUS House Ottawa, and Place TELUS Québec as one of the company's LEED (Leadership in Energy and Environmental Design) Platinum-certified buildings.
Among the building's environmental features is a storm water management system that recycles rainwater for use in washroom toilets, reducing the building's municipal water demand by 70 per cent.
This report by The Canadian Press was first published July 6, 2022.
Companies in this story: (TSX:T)
Amanda Stephenson, The Canadian Press