A permanent quest to find a better sounding, better playing guitar – meet Jason McGillivray, player and luthier
At Todayville, some of us have a guitar addiction. And so, when we can profile an Alberta guitar maker, we're very happy to do so. Oh, we also like video and filmmaking, so this video by ilia Photo and Cinema of Calgary's Jason McGillivray building a beautiful McGillivray "Parlour Guitar" is an added bonus. Learn about Jason's journey from player and enthusiast to luthier.
"…Having played guitar since the early 80's, I was on a permanent quest, as most musicians are, to find a better sounding, better playing, instrument than the one I had…"
By Jason McGillivray:
I am often asked "how did you get into guitar building?" For me, the appeal lies in the way lutherie combines art and science, drawing upon and exercising the left and right sides of the brain. Satisfaction is gained as the process unfolds and I combine and work down natural materials such as spruce or rosewood. The culmination is an heirloom-quality instrument that enhances the human experience of both player and listener and, as the instrument is passed on, for future generations.
Having played guitar since the early 80's, I was on a permanent quest, as most musicians are, to find a better sounding, better playing, instrument than the one I had. Frequenting guitar shops whenever I could, I discovered factory offerings could only attain a certain level, and still maintain desired prices and production targets. I began to research guitar building, thinking in the future it would be something I'd like to pursue.
I spent ten years studying the craft, collecting tone wood, and acquiring tools, before actually building my first guitar. I learned that factory guitars and handmade guitars have fundamental differences. In the factory setting, guitar parts are mass produced in batches with speed and efficiency driving construction methods and design decisions. As the guitar moves down the line, the next piece is pulled from the bin and added to the assembly. All the components in the pile are of uniform dimensions; however wood is not a uniform material, even from the same tree. Each piece of wood needs to be evaluated and then worked to its optimum dimensions, based on its stiffness and density.
In the factory, randomly selecting components from the bin occasionally results in a combination of excellent parts, producing an exceptional guitar. This is why you can play ten factory guitars of the same model, made at the same time, and a few will excel, a few will underperform, and the rest will be average. A good hand builder, in a one-person shop, takes the mystery out of how the final product will perform. He or she has invested years collecting superb tone woods, studying the properties of wood and adhesives, and incorporating the successes, and knowledge gained from failures, of luthiers, past and present. Only the best wood is selected, and then worked to its fullest potential as it is combined with other woods, bone, and steel, to work synergistically as a unit.
While I was doing my research and collecting tone wood, I ordered an expensive, handmade guitar with an inheritance from my grandfather. This, I reasoned, would give me a benchmark to study and compare my own building progress against in the future, plus I would get that handmade tone and playability I'd been searching for. The guitar arrived six months later, and although it was nice, it just didn't have the tone that my ear was searching for. This was the nudge I needed to kick-start my building career. Perhaps it would take many tries, but redirecting my energy from searching for my perfect guitar, to creating it, sat well with me, and so it began.
I learned from a tutor who is an experienced builder, and by self-study and experimentation. While completing my BSc in Forest Science I had the opportunity to gain in-depth knowledge on the structural properties of wood, at a cellular level; this has served me well in understanding how to select and optimize tone wood. Twenty years in the sawmilling and forest products industry, as a professional forester, further tempered my understanding of wood, the growing conditions required for premium tone wood, and how to break down a tree for the highest quality yield. Attending the American School of Lutherie, in Portland Oregon, and studying the methods and approach of Charles Fox, gave me a strong foundation and I have continued to refine my sound and style.
Initially based in British Columbia, McGillivray Guitars now operates out of Calgary, Alberta, producing several commissioned instruments per year, with occasional speculative builds, the progress of which can be viewed on the website, in "On the Bench".
Commissioned instruments are fully customizable in all aspects, including model, size, shape, scale length, string spacing, neck profile, body depth, and wood selection. If desired, an individual's playing style, hand size, and physical conditions will be evaluated to select and guide the player to their optimum personalized instrument design.
Click to learn more about McGillivray Guitars including a full price list.
Read more on Todayville Calgary.
Spanish museum returns 2 paintings looted by Nazis to Poland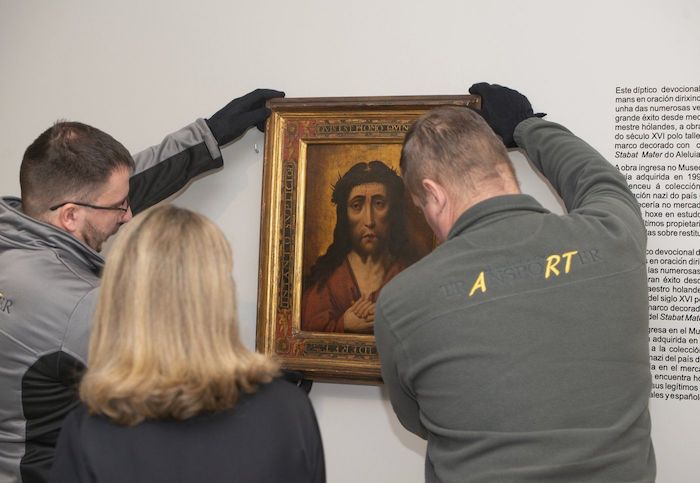 MADRID (AP) — A museum in northwest Spain returned two 15th-century paintings to Polish officials on Wednesday after it was determined that they had been looted by Nazi German forces during World War II.
The paintings "Mater Dolorosa" (Mother of Sorrows) and "Ecce Homo" were handed over to a delegation from Poland's culture ministry. According to Spain's Museum of Pontevedra, the works were originally believed to be by Dieric Bouts, a Flemish master born in the Dutch town of Haarlem, but now they are attributed to a member of his school or group.
The museum said that in 2020 Polish officials made it aware that the works had been looted by Nazi forces. The museum quickly decided to send them back to Poland, but the completion of official permits for the transfer had delayed it until now.
Nazi forces stole the works from the Czartoryski collection in Gołuchów when the city was occupied by the German military in WWII, Polish officials said. They appeared in Madrid in 1973 and had been in the Pontevedra museum since 1994 when they were acquired among over 300 works purchased from a Spanish private collector.
Poland saw much of its cultural patrimony destroyed or looted during the country's wartime occupation by Nazi Germany and the Soviet Union, and about 500,000 items remain missing.
The country has been making efforts to recover as much as possible. The Culture Ministry has a division for looted art that keeps a database of missing objects and scours foreign collections and auctions. When they locate a looted Polish painting, book or other object, they inform the law enforcement officials of that country.
___
AP writer Vanessa Gera in Warsaw contributed to this report.
Nominate an Alberta artist or arts collective for 2023 Distinguished Artist Award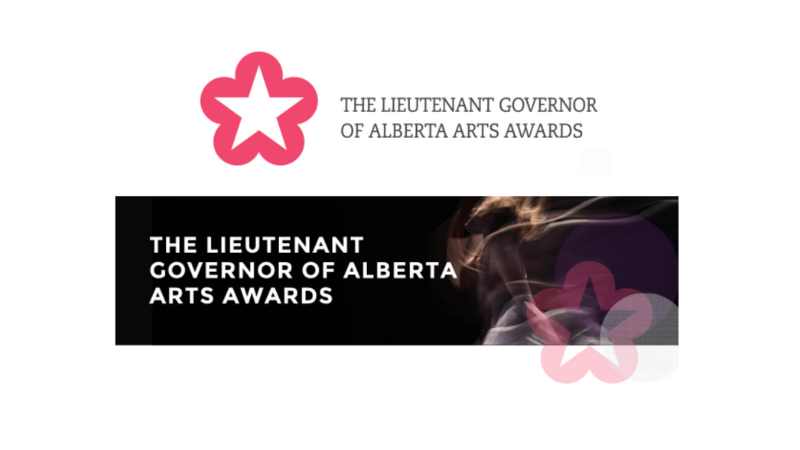 Since the program's launch in 2005, 23 Lieutenant Governor of Alberta Distinguished Artists have been awarded this title, along with a $30,000 prize, a two-week residency at the Banff Centre's Leighton Artist Studios, and a profile video on the artist. The awards were founded to highlight and celebrate Alberta's rich artistic talent – and we know there is so much to celebrate here!
The Lieutenant Governor of Alberta Distinguished Artists have impacted a wide range of arts disciplines provincially, nationally and internationally. Our Distinguished Artists include architect Douglas Cardinal – puppeteer Ronnie Burkett – visual artists Jane Ash Poitras, Alex Janvier, Peter von Tiesenhausen – sculptor Katie Ohe – composer John Estacio – dance choreographer Vicki Adams Willis – sopranist Frances Ginzer – authors Aritha van Herk, Rudy Wiebe – poet Alice Major, and theatre collectives One Yellow Rabbit and Old Trout Puppet Workshop – plus others! Check out our profiles of Alberta's Distinguished Artists at artsawards.ca
The Lieutenant Governor of Alberta Distinguished Artist Award is Alberta's most prestigious recognition of outstanding achievement in the arts. This award recognizes:
The highest degree of artistic excellence.
Career achievement; and/or significant body of work; and/or breakthrough contribution, including pushing the boundaries of the art from.
Significant impact on the arts in Alberta.
Help us celebrate Alberta's artists by nominating one or more artists for the 2023 Distinguished Artist Award. If you have nominated someone in the past who has not yet been recognized we welcome your updated re-submission.
This award has lifted our artistic spirit and propelled our work through the affirmation of our peers and our audience, and it has humbled us to be counted among such amazing talent – in this way we are driven to work harder and to reach further, to push the limits of art in Alberta.