A Look at the Craft Brewery Boom in Alberta
The microbrewery landscape in Alberta is composed of a niche collection of local businesses, each offering a creative and completely unique approach to beer and dining. Each location tells a different story through its brews, taproom, artwork, product design and individual take on what makes Alberta beer the best.
In this strange and creative world, there is something for everyone. Consumers can enjoy the favorite Super Saturation New England Pale Ale while sitting with friends beneath indoor wooden cabins at Cabin Brewing Company, Brewery of the Year winner at the 2020 Alberta Beer Awards. Those with an affinity for sci-fi might enjoy sampling a flight from Zero Issue while kicking back with a comic book. Patio enthusiasts can enjoy the sunshine while sipping on the 2020 Award winners for Patio Beers at Tool Shed Brewing Company, Sea Change Brewing Co. or Analog Brewing.
Since 2013, the number of microbreweries in Alberta has skyrocketed. What was once one of the most sparsely populated craft beer industries in Canada has become one of the most exciting destinations for craft beer connoisseurs.
According to Avenue Magazine, in December 2013, the Alberta Gaming and Liquor Commission made adjustments to the "antiquated laws that made starting a brewery or brewpub a formidable undertaking," opening the doors for Alberta brewers to pursue their passion. Since then, there has been a steady increase in craft breweries across Alberta, from no more than 13 in 2013 to 123 province-wide as of January 2020. According to Canadian Beer News, the Alberta brew industry now employs an estimated 3,000 people.
Although each brewery could not be more individual and unique, together these businesses form a tight-knit community built on support, collaboration and a mutual desire to see the craft beer market continue to succeed in Alberta and across Canada. According to Alberta Beer, "Alberta brewers know everyone wins when we support and nurture our communities."
In Calgary, the craft beer industry has also undergone an extreme expansion in recent years. There are over 30 brewery-taprooms throughout the city, which is also home to a number of collectives. These include the Barley Belt, a collection of breweries spanning several kilometres throughout Calgary's southeast, and Brewery Flats, a craft beer tour featuring a number of breweries in the Inglewood area.
Offering an ever-changing selection of local brews on tap, the breweries in Calgary push the limits with an ongoing series of strange and spectacular creations. Some stay for a while, some are gone before your next visit.
Follow Todayville Calgary to learn more about Calgary's unique breweries, now featuring exclusive weekly updates from Whats on Tap?
Police looking for these 3 suspects after Super 8 Motel in Innisfail robbed early Monday morning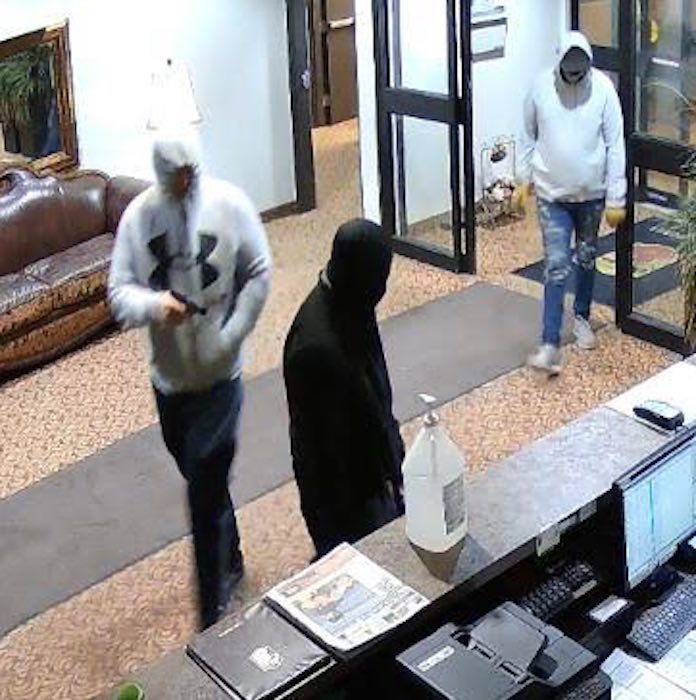 Innisfail RCMP investigate robbery
Innisfail Ala. – On May 29, 2023, at approximately 4:10 a.m., the Super 8 motel in Innisfail was the victim of an armed robbery. Three male suspects entered the hotel, two of which had firearms. Money was demanded from the manager. All three left the motel in a vehicle which is described as:
Chevrolet Dura Max truck
Sliver
Lifted
The suspects are described as:
Suspect #1: Caucasian male, tall and muscular. Wearing jeans and a grey Under Armour hoody. He was carrying a pistol.
Suspect #2: Caucasian male, short. Wearing all black. He was carrying a sawed off shotgun
Suspect #3: Caucasian male tall with a chubby belly. He was wearing a grey hoody, jeans and a black ball hat.
If you have information about this incident, please call the Innisfail RCMP at 403-227-3341 or call your local police. If you want to remain anonymous, you can contact Crime Stoppers by phone at 1-800-222-8477 (TIPS), by internet atwww.tipsubmit.com, or by SMS (check your local Crime Stoppers www.crimestoppers.ab.ca for instructions).
'Tragic accident' blamed for recent death of giraffe at Calgary Zoo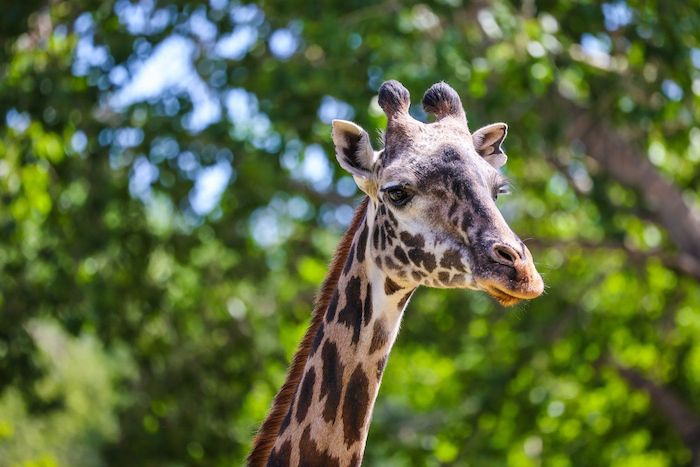 The Wilder Institute/Calgary Zoo says a "tragic accident" led to the recent death of an adult Masai giraffe. A statement from the zoo says the female giraffe named Emara died May 19 after tangling one of her horns on a cable surrounding her enclosure. THE CANADIAN PRESS/HO-Wilder Institute/Calgary Zoo-Sergei Belskey
Calgary
The Calgary Zoo says a "tragic accident" led to the recent death of one of its adult Masai giraffes.
A statement from the zoo says a female giraffe named Emara died May 19 after tangling one of her horns in a cable surrounding her enclosure.
The statement says a necropsy revealed Emara fell against the enclosure fence and died almost instantly of a broken neck.
Emara, who had just turned 12, came to Calgary from the San Diego Zoo in 2016.
The statement says she was a treasured member at the zoo and was known for her cautious yet curious personality and gentle nature.
The zoo says it is checking fencing within its African Savannah Yard enclosure to see if changes are needed to better protect the other giraffes and animals that share the space.
Doug Whiteside, interim associate director of animal care and welfare at the zoo, said Emara was in her prime and was in excellent health when she died.
"Major life changes such as this not only affect our people but can affect our animal residents as well," Whiteside said in the statement Monday.
He said the zoo's remaining giraffes, Nabo and Moshi, are doing well.
Grief counsellors are being made available to Emara's caregivers and other zoo staff.
This report by The Canadian Press was first published May 29, 2023.