Woman assaulted in front of her children outside of their daycare
News release from Edmonton Police Service
Downtown Division officers arrest male during violent assault on woman outside of daycare
A 30-year-old man is facing various charges including aggravated assault in connection to a violent assault on a woman who was picking up her three children Wednesday afternoon from a central Edmonton daycare.
At approximately 3:45 p.m. Wednesday, July 14, 2021, the 39-year-old mother was standing outside of the daycare facility near 115 Street and 105 Avenue waiting for the front door to be unlocked, when she was approached by a male.
It was reported to police that the impaired male attempted to forcibly pull the backpack off her shoulders. The woman held onto the backpack, as the suspect male unzipped it and attempted to reach inside.
A struggle ensued and then the male allegedly grabbed the complainant's hair and threw her down, repeatedly smashing her head against the sidewalk.
Responding to a different call involving the same male allegedly trying to break into vehicles in the area, Downtown Division members quickly came to the woman's aid, as the suspect sat on top of the complainant while strangling her into unconsciousness.
"Two of our members spotted the male suspect choking the woman on the ground and rushed to her aid," said EPS Insp. Erik Johnson. "Another two minutes and we may have been talking about a homicide today.
"The incident in itself is extremely disturbing and was exacerbated by the fact two of her young children watched the entire incident through the front door of the daycare."
Paramedics treated and transported the woman to hospital with non-life-threatening injuries. She has since been released from hospital.
Rockie Rabbit, 30, has been charged with aggravated assault, choking to overcome resistance, robbery and breach of conditions.
Arrested for double murder of Hinto woman and her toddler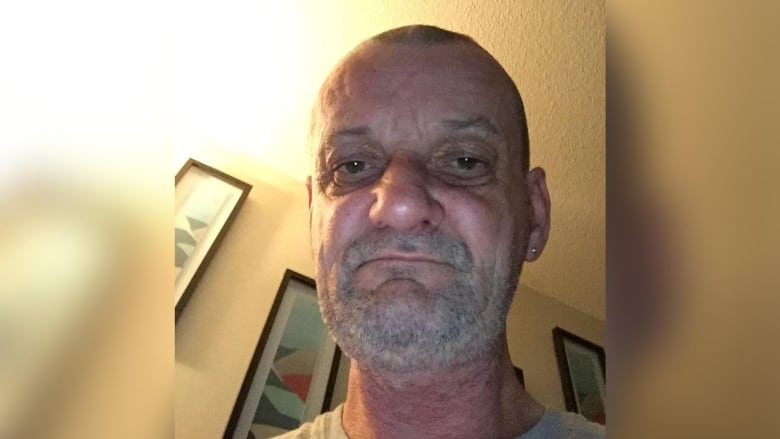 News Release from Alberta RCMP
Alberta RCMP Major Crimes Unit investigating double homicide in Hinton
Alberta RCMP Major Crimes have now laid charges in relation to a double homicide in Hinton.
Robert Keith Major (age 53) from Hinton, has been charged with two counts of 2nd degree murder and 1 count of indignity to human remains. He has been remanded into custody and is scheduled to make his first court appearance on Tuesday, September 21, 2021 at 10:00 am in Edson Provincial Court.
Investigators have learned that Robert Major lived in the same apartment complex as the 24-year-old female victim and her 16-month-old child. No other connection has been identified by between the victims and the perpetrator and police are not seeking any other suspects in this case.
Autopsies are taking place at the Edmonton Medical Examiners office today, September 18 and tomorrow, September 19, 2021. While no other suspects are being sought, the investigation into these homicides is ongoing and anyone with information is asked to contact the Hinton RCMP at (780)865-2455 or Crimestoppers, 1-800-222-8477 (TIPS), online at www.P3Tips.com or by using the "P3 Tips" app available through the Apple App or Google Play Store.
This tragic loss of life is incredibly difficult for all involved, especially the family of the victims. The family has asked for privacy to grieve at this time and of respect for the wishes of the family, the names of the deceased will not be released by the RCMP.
BACKGROUND 
Alberta RCMP Major Crimes Unit investigating double homicide in Hinton
On Sept. 16, 2021, at approximately 6 p.m., Hinton RCMP responded to a report of a missing 24-year-old female and her 16-month-old toddler who were last seen in Hinton.
Hinton RCMP, along with the assistance of Alberta RCMP Major Crimes, have been investigating this occurrence. The investigation is ongoing in the Hinton area and RCMP can now confirm that both the mother and her child have since been located deceased.
On Sept. 17, 2021, Alberta RCMP Major Crimes arrested a 53-year-old male in Hinton, in relation to this investigation. He remains in custody at this time.
There is no risk to the public at this time.
Further information will be provided when it becomes available.
Edmonton Police Service investigating suspicious death case
EDMONTON — The Edmonton Police Service says it is investigating a suspicious death that occurred Saturday evening.
Police say that just after 6 p.m. they received a report of an assault with a weapon in the area of 104 Avenue and 95 Street.
Officers responding to the call found a man with serious injuries.
Police say the officers rendered first-aid but the man died at the scene.
The name of the deceased was not immediately released, and cause of death has yet to be determined.
Investigators are asking anyone who may have witnessed an assault in the area to contact them.
This report by The Canadian Press was first published Sept. 19, 2021.
The Canadian Press