There's another way to end the pandemic. Doctors can knock covid out with treatment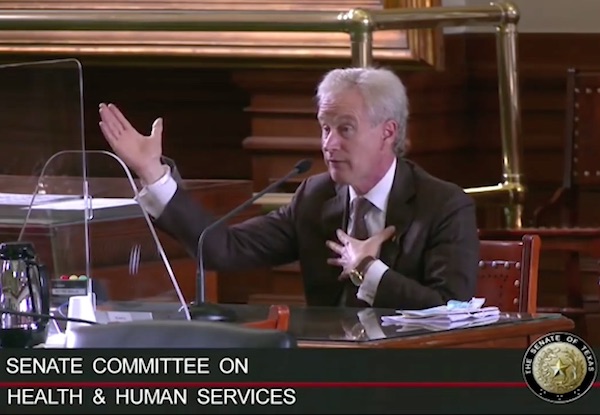 While every doctor who treats patients needs to see this video, so does anyone who fears getting a positive diagnosis. Covid-19 is treatable and if you or your loved one gets the dreaded diagnosis, you can and should demand access to treatment. For those at highest risk of severe illness, it will increase the chances of a positive outcome by 85%.
COVID-19 is not only killing people, it's destroying businesses, crushing dreams, and wreaking havoc on mental health. It's also driving a serious wedge between neighbours, communities, and society as a whole. As Canadians helplessly watch what some are calling a race between covid variants and the effectiveness of widespread vaccination, most are unaware there's another way out of this disaster, and doctors hold the key.
In this incredible testimony, leading medical researcher Dr. Peter McCullough addresses the Texas Senate Health and Human Services Committee. The most widely published medical scholar in the world in his expertise, Dr. McCullough is an expert in the field of heart and kidney, an editor of two major journals, and an accomplished research scholar.
In this remarkable address you'll hear that doctors haven't been given any real instruction on how to treat patients in the time between a positive diagnosis and a week or two later when some become seriously ill. It's not well publicized yet, but Dr. Peter McCullough is doing all he can to let the medical community know by treating positive covid cases early, they can reduce the number of covid patients heading to the hospital by 85% ! The medical trials are legitimate. The documentation on early onset treatment is verified.
Within two days of this testimony (March 10) the Texas Senate introduced legislation to mandate information on early treatment be provided to every positive covid-19 patient. The key now is for doctors to act.
Here is Dr. McCullough's recent presentation at the Capitol building in Austin, Texas.
Why aren't more doctors treating covid? Doctor testifies early treatment saves lives
US and global markets sink as unrest in China spreads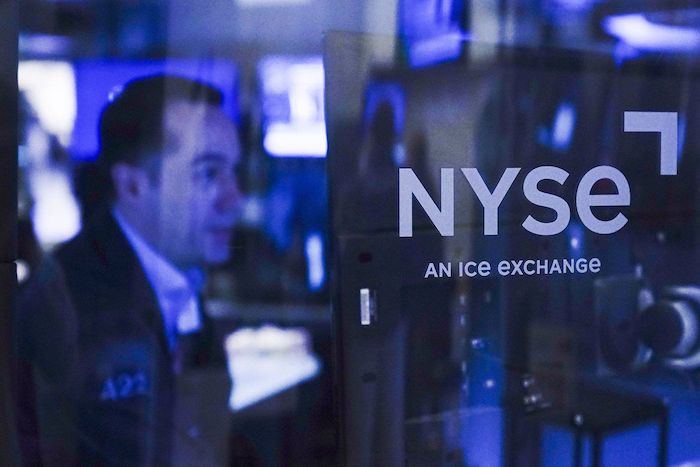 By Elaine Kurtenbach And Matt Ott in Bangkok
Wall Street is heading lower ahead of Monday's opening bell amid widespread protests in China calling for Xi Jinping to step down and an end to one-party rule.
Futures for the Dow Jones industrials fell 0.5% and the S&P slipped 0.7%.
Crude prices neared a low point for the year partially due to unrest in China, and have fallen for three consecutive weeks. Crude prices are now negative for 2022 and, after soaring above $120 in June, a barrel of benchmark U.S. crude can now be had for less than $74 per barrel.
The upheaval in China is the greatest show of public dissent against the ruling Communist Party in decades. Protestors are railing against policies aimed at eradicating the coronavirus by isolating every case, a policy that may have contributed to the death toll in an apartment fire in Urumqi in the northwestern Xinjiang region.
"For investors, when it comes to China, trying to predict with any degree the reopening certainty that has no certainty, basis, or track record to go by is looking like a dangerous game in the context of the disquieting protests and the colossal challenge China's leaders now have on their hands," Stephen Innes of SPI Asset Management said in a commentary.
Rising numbers of COVID-19 cases could further disrupt manufacturing and transport, adding to headaches over supply chains and inflation.
Apple fell almost 2% in premarket trading as the China manufacturing closures have hit the iPhone maker especially hard. Apple had been warning of shortages for its latest model, the iPhone 14, since early this month. Analysts now say those shortages could be even worse than previously thought.
Dan Ives of Wedbush Securities said Monday that disruptions in China could cut the number of available Apple's iPhone 14 models between 5% and 10% this quarter, with some Apple stores seeing inventory shortages of up to 40%.
"The reality is that Apple is extremely limited in their options for holiday season and are at the mercy of China's zero Covid policy which remains a very frustrating situation for Apple as well as the Street," Ives wrote in a note to clients.
Casino operators in China who also have been negatively impacted by China's strict COVID-19 policies finally got some good news as Macao tentatively renewed the casino licenses of MGM Resorts, Las Vegas Sands and Wynn Resorts. Shares in the Las Vegas-based companies all rose between 2% and 6% in premarket.
In Europe at midday, Germany's DAX and the CAC 40 in Paris each lost 0.9%, while Britain's FTSE 100 gave up 0.4%.
In Asian trading Monday, Hong Kong's Hang Seng fell 1.6% to 17,297.94 and the Shanghai Composite index lost 0.8% to 3,078.55.
Shares in telecoms equipment maker ZTE fell 4.2% after U.S. regulators banned sales of its products in the U.S.
The Federal Communications Commission said Friday it was banning the sale of communications equipment made by ZTE and Huawei Technologies and restricting the use of some China-made video surveillance systems, citing an "unacceptable risk" to national security.
Tokyo's Nikkei 225 index shed 0.4% to 28,162.83 and the Kospi in Seoul lost 1.2% to 2,408.27. In Sydney, the S&P/ASX 200 declined 0.4% to 7,229.10 following the release of weaker than expected retail sales data.
Bangkok's SET was 0.2% lower while the Sensex in Mumbai added 0.3%.
There are a number of highly anticipated economic indicators coming out this week. The Conference Board business group will release its report on consumer confidence and the U.S. releases its data on November employment on Friday.
Anxiety is riding high over the ability of the Federal Reserve to tame the hottest inflation in decades by raising interest rates without going too far and causing a recession.
The central bank's benchmark rate currently stands at 3.75% to 4%, up from close to zero in March. It has warned it may have to ultimately raise rates to previously unanticipated levels to rein in high prices on everything from food to clothing.
Federal Reserve Chair Jerome Powell will speak at the Brookings Institution about the outlook for the U.S. economy and the labor market on Wednesday.
U.S. benchmark crude oil slid $2.40, falling to $73.88 per barrel on the New York Mercantile Exchange, and has now fallen for three consecutive weeks.
Brent crude, which is used to price oil for international trading, sank $2.60 to $81.11per barrel.
The dollar fell to 138.32 Japanese yen from 139.28 yen. The euro rose to $1.0474 from $1.0379.
Emergencies Act inquiry studies fundamental rights and freedoms at stake in protests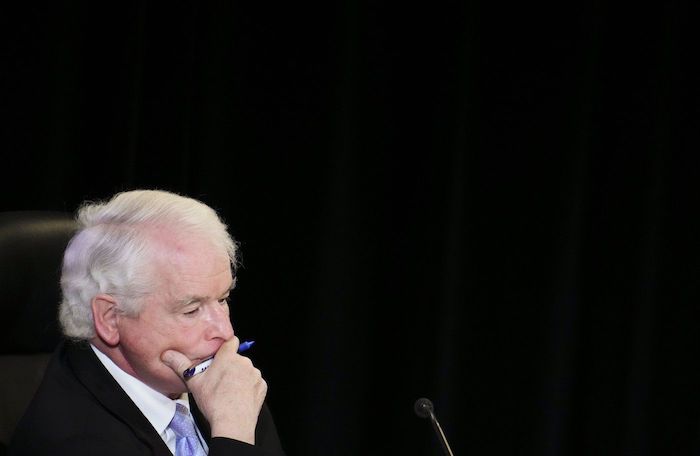 The inquiry into the Liberal government's historic choice to invoke the Emergencies Act to quell weeks-long demonstrations against COVID-19 mandates last winter is now moving into its public policy phase.
The Public Order Emergency Commission is expected to hear this week from about 50 experts who will share their perspectives on the use of the Emergencies Act, including whether it needs updating.
A session this morning will focus on fundamental rights and freedoms at stake in public protests, as well as their limits, while an afternoon session will explore financial governance, policing and intelligence.
Other topics to be discussed this week include cryptocurrency, international supply chains and criminal law, with discussions largely driven by policy papers the inquiry commissioned earlier this year.
Prime Minister Justin Trudeau invoked the Emergencies Act on Feb. 14 after thousands of protesters associated with the "Freedom Convoy" blockaded downtown Ottawa and key border crossings.
Calling a public inquiry is a requirement under the emergency legislation and Justice Paul Rouleau, the commissioner of the inquiry, must submit his report to Parliament by Feb. 20, 2023.
"I look forward to hearing the thoughts and views of the experts and the discussion and analysis of these key policy issues," Rouleau said in a statement last Thursday.
"This will assist the commission in considering what recommendations to make on the use of and potential modernization of the Emergencies Act and on any areas where we consider further study or research should be undertaken."
The policy phase follows six weeks of public hearings at the Library and Archives Canada building in downtown Ottawa, culminating in Trudeau's hours-long testimony on Friday.
This report by The Canadian Press was first published Nov. 28, 2022.