The Vaccine Was "95% Effective" How?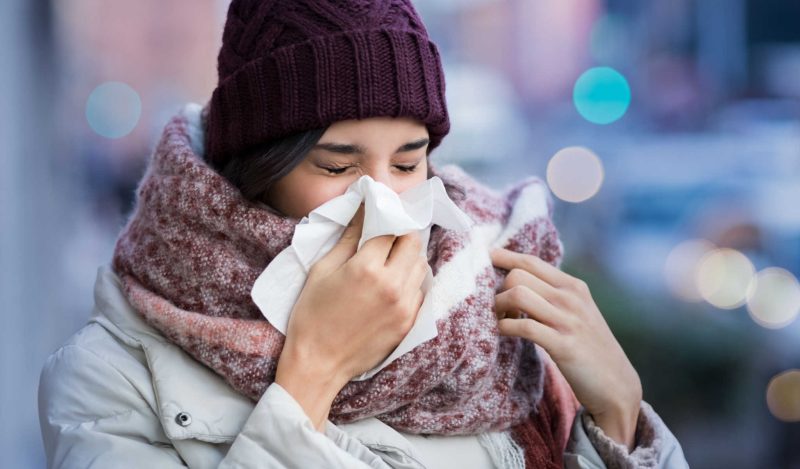 BY
ROBERT BLUMEN
The 1840 Treaty of Waitangi between the British Crown and Maori chiefs was a landmark event in the history of New Zealand. Drafted in English, a Maori translation was prepared, ostensibly to ensure that Maori could have an accurate understanding of the terms. In retrospect, it is less clear that a meeting of the minds was intended:
The English and Māori texts differ. As some words in the English treaty did not translate directly into the written Māori language of the time, the Māori text is not a literal translation of the English text. It has been claimed that Henry Williams, the missionary entrusted with translating the treaty from English, was fluent in Māori and that far from being a poor translator he had in fact carefully crafted both versions to make each palatable to both parties without either noticing inherent contradictions.
"The covid vaccine is 95% effective" is a contemporary Treaty of Waitangi. The original is in the language of clinical trials. It was never translated. The public interpreted this phrase in their native language, normal English. What Pfizer said and what the public heard were quite different. The public would have been far more skeptical of these products had the clinical trial results been translated into normal English.
What we need is a proper translation and an explanation of how miscommunication happened.
The Injections Did Not Stop Infection
By now, everyone knows that the Pfizer and Moderna products did not stop people from getting Covid. Covid disease has mowed a wide strip through the double and triple-masked talking heads who told everyone that the shots would make them immune.
What is less well known is that:
The products were never expected to stop infection or transmission.
The clinical trials did not test for their ability to do so.
A clinical trial is designed to test a drug for effectiveness, which is strictly defined by one or more endpoints. An endpoint is a measurable outcome that can be assessed for each participant. With that in mind, prevention of infection was not an endpoint of the BioNTech/Pfizer injection clinical trials. And, this was known in 2020 before the products were approved for emergency use and distributed to the public starting in 2021.
In this New England Journal of Medicine research summary, Safety and Efficacy of the BNT162b2 mRNA Covid-19 Vaccine, under Limitations and Remaining Questions, we find that "whether the vaccine protects against asymptomatic infection and transmission to unvaccinated persons" remains unanswered by the clinical trial.
What did the clinical trial test for, if not the ability of the mRNA vaccine to stop transmission and/or infection? The trial was designed to test the ability of the injections to prevent "symptomatic Covid 19 cases" defined as one or more of a number symptoms and a positive test (see page 7 of the supplementary appendix for details).
@pfizer tweeted in Jan 2021 that stopping transmission was their "highest priority". Their product does not do that, nor did the tweet make a claim that it did so. But it was their highest priority nonetheless. That, and getting as many people injected as possible.
Failure to Prevent Infection Was Known Before the Rollout
In October 2022, a Pfizer executive testified to an EU body that Pfizer had not tested the ability of the vaccine to stop transmission. This story was shocking to some and generated accusations that Pfizer had lied about the capabilities of the shots. But this information had been available since the trial results were released early in 2021. Pfizer had already been criticized for this.
Dr William A Haseltine PhD, wrote in Forbes in September 2020:
What would a normal vaccine trial look like?

One of the more immediate questions a trial needs to answer is whether a vaccine prevents infection. If someone takes this vaccine, are they far less likely to become infected with the virus? These trials all clearly focus on eliminating symptoms of Covid-19, and not infections themselves. Asymptomatic infection is listed as a secondary objective in these trials when they should be of critical importance.
On October 21, 2020 the editor of the BMJ (British Medical Journal) Peter Doshi asked:
Will covid-19 vaccines save lives? Current trials aren't designed to tell us

Peter Hotez, dean of the National School of Tropical Medicine at Baylor College of Medicine in Houston, said, "Ideally, you want an antiviral vaccine to do two things . . . first, reduce the likelihood you will get severely ill and go to the hospital, and two, prevent infection and therefore interrupt disease transmission."

Yet the current phase III trials are not actually set up to prove either. None of the trials currently underway are designed to detect a reduction in any serious outcome such as hospital admissions, use of intensive care, or deaths. Nor are the vaccines being studied to determine whether they can interrupt transmission of the virus….
Is It Even a Vaccine?
A vaccine that prevents infection is known as "neutralizing" or "sterilizing". I am a software engineer with no training in medicine, pharmacology or clinical trials. I consider myself a good barometer of what the average untrained person would think about such things. Prior to 2021 I had thought that immunity was a necessary condition for a drug to earn the title of "vaccine". If anyone had asked me, I would have told them that the Covid injections were a treatment, not a vaccine.
The Wikipedia article about vaccines (Mar 5 2023) aligns with my untrained understanding:
A vaccine is a biological preparation that provides active acquired immunity to a particular infectious or malignant disease. … A vaccine typically contains an agent that resembles a disease-causing microorganism and is often made from weakened or killed forms of the microbe, its toxins, or one of its surface proteins. The agent stimulates the body's immune system to recognize the agent as a threat, destroy it, and to further recognize and destroy any of the microorganisms associated with that agent that it may encounter in the future.
Cornell Law provides the following legal definition of vaccine, sourcing 26 USC § 4132(a)(2), which is consistent with the above:
The term "vaccine" means any substance designed to be administered to a human being for the prevention of 1 or more diseases.
The definition published by the CDC prior to 2021 said much the same. But the CDC website changed the definition on or after August 2021. The older version found on the internet archive is here (emphasis added):
Immunity: Protection from an infectious disease. If you are immune to a disease, you can be exposed to it without becoming infected.

Vaccine: A product that stimulates a person's immune system to produce immunity to a specific disease, protecting the person from that disease.
Here is the new version (emphasis added):
Vaccine: A preparation that is used to stimulate the body's immune response against diseases.
The earlier pair of definitions is quite easy to understand. The latter, much more difficult. What exactly is a "preparation"? Does a vaccine stimulate the body or only prepare the body? What is or is not a vaccine according to the new definition?
While the CDC may think that they can change the meanings of words whenever they like, public memory retains the original meaning. The assumption of immunity permeates almost all non-expert level discussion of vaccines. A web search for "why are vaccines good" shows results that assume or imply immunity.
Even the CDC did not finish the job of memory-holing the old language. On the very same CDC website, under 5 Reasons It Is Important for Adults to Get Vaccinated, we read "By getting vaccinated, you can protect yourself and also avoid spreading preventable diseases to other people in your community." And then, "Vaccines Can Prevent Serious Illness".
The timing of the CDC's edit suggests to me that prior to 2021, the CDC had the same understanding of vaccines as I do. I believe that they wanted a new definition because they knew that the products being developed at warp speed were not vaccines in the original sense of the word. And it was important that those products be called "vaccines" for reasons that I will explain later. This incident brings to mind a meme that I no longer have a link to. captioned: "We changed what 'definition' means so you can't say that we redefined anything."
What Does "95% Effective" Mean?
The "95% effective" message was repeated in nearly all reporting on the clinical trials. But the question, "effective at doing what?" was rarely asked. To answer this requires walking down the links of a chain of terminology from the world of clinical trials.
The first link in the chain is "risk". Risk is the probability of a bad outcome. These are assumed to happen randomly within a group. A clinical trial must define in advance the bad outcomes that the drug intends to avoid. The next link is "endpoint". Each distinct bad outcome is an "endpoint". The trial compares the endpoints between a control group who did not take the drug and a test group, who did.
The purpose of a clinical trial is to determine the ability of a drug to reduce risk. A drug that reduces risk is "effective". There are two ways of quantifying risk reduction. From the NIH glossary:
the difference in the incidence of poor outcomes between the intervention group of a study and the control group. For example, if 20 per cent of people die in the intervention group and 30 per cent in the control group, the ARR is 10 per cent (30–20 per cent).
the rate (risk) of poor outcomes in the intervention group divided by the rate of poor outcomes in the control group. For example, if the rate of poor outcomes is 20 per cent in the intervention group and 30 per cent in the control group, the relative risk is 0.67 (20 per cent divided by 30 per cent).
The difference between the ARR and RR (also known as "RRR", to align with ARR) is in the denominator. The ARR divides by the number of participants in one of the groups. The RRR divides by the number of people with bad outcomes in the control group – a necessarily much smaller number.
The ARR is the number most relevant for a drug – such as the Pfizer injections – that was to be given to everyone. But the RRR is the preferred method of presentation for pharma when they want to exaggerate the effectiveness of a drug because it will always be a much larger number. Would you take a drug that could reduce the incidence of a rare disease by 50%? From 10 per 1 million to 5 per 1 million is an 50% RRR and an 0.0005% ARR.
The 95% figure cited for the covid injections is the relative risk. The absolute risk reduction was 0.84%. In a slide deck from the Canadian Covid Care Alliance(CCCA), slide 11 shows how the 91% was achieved (it is 91%, not 95%, because the it refers to an earlier version of the study):
The research paper COVID-19 vaccine efficacy and effectiveness—the elephant (not) in the room puts the ARR in the 1% range. The CCCA slide deck gives an ARR of 0.84%, though it is not clear how they reached this number, based on the other numbers in their slides.
A clinical trial finding of a 1% ARR means that 99% of the people who take the drug either did not experience the condition that the drug treats, or they did experience it, but were not helped by the drug. The 1% both had the condition and were helped by the drug. Another way of saying this is the Number Needed to Treat (NNT). NNT is the reciprocal of the ARR and is the number of people who must take the drug to help one person reach the endpoint. An ARR of 1% corresponds to an NNT of 100 people.
We can now answer the question of the meaning of vaccine effectiveness. The endpoint of the trial was a severe confirmed case of covid at least 7 days after the second dose. This endpoint requires the participant in the trial to have covid symptoms and a positive covid test. "95% effective" means that 95% of the patients who had Covid symptoms and a positive test were in the control group. Five percent were in the test group.
Here's what "95% effective" did not mean: if you take the shots, then you will have a 95% lower chance of getting covid. But that is how most people understood it because that is what the words mean in normal English.
Then the Lying Started
Once the public had their hopes raised by the false translation of the "95% effective" message, the pandemic-industrial-complex went into high gear to amplify it. They stated the incorrect message loudly, frequently, and as if it were fact. The injections would – with 100% certainty (perhaps 200%) – protect you from infection. Many of the people who said this were doctors or scientific researchers who must have understood how to interpret clinical trials.
Here are some choice quotes that did not age well:
"You're not going to get Covid if you have these vaccinations." Joe Biden, CNN Town Hall July 2021
"Now we know that the vaccines work well enough that the virus stops with every vaccinated person. A vaccinated person gets exposed to the virus, the virus does not infect them, the virus cannot then use that person to go anywhere else," she added with a shrug. "It cannot use a vaccinated person as a host to go get more people. [Vaccines] will get us to the end of this." – Rachel Maddow, March 2021
"When people are vaccinated they can feel safe that they won't get infected, whether they're outdoors or indoors." – Dr. Anthony Fauci, May 2021(outdoors: seriously?)
"Vaccination against COVID-19 prevents breakthrough infections, Stanford researchers find." – Stanford Medicine, July 2021
Vaccinated people become "dead ends" for the virus – Anthony Fauci, May 2021
Demonizing the Unvaxxed
The public has consistently over-estimated the infection fatality rate of Covid. Some even believed the fatality rate to be above 10%. They believed that we were in great danger. They also believed that the "95% effective" vaccine would bring the pandemic to a quick end, once everyone had taken it. Anyone who refused to do so was therefore risking not only their own life, but everybody else's as well.
Dr Anthony Fauci estimated herd immunity would emerge when around 60% of the population had taken the vaccine … or perhaps 70, 80, no wait … 85%. Or maybe 100% (which would include large numbers who already had natural immunity). Bill Gates extended that to everyone on earth.
The narrative then turned to demonization of those who refused to submit to vaccine coercion. The selfish anti-social behavior of the anti-vaxxers with their stubborn attachment to "free dumb" that was keeping everyone locked indoors and forcing us all to wear diapers on our faces. Yale University behavioral researchers tested messaging strategies to determine whether shame, embarrassment or fear was most effective.
President Biden said that we the nation was experiencing a "pandemic of the unvaccinated". Later, Biden ominoulsy warned the unvaccinated that he had been waiting a long time for them to get injected, but "our patience is wearing thin". In December of 2021 the White House issued a cheery year end greeting to the vaccinated. The unvaccinated, on the other hand, were "looking at a winter of severe illness and death." Merry Christmas.
Even South Park, which I consider a reliable source of contrarian political opinion, ran a storyline set in the year 2050 in which every single character had to be vaccinated for the 30-year pandemic to end. This episode featured one lone holdout who would not get vaccinated due to a crustacean allergy i.e. for "shellfish reasons". This gag took aim at people who considered the vaccine to be a violation of body autonomy, and those who objected to components used in its development for religious reasons, thereby scoring a "two for one".
Volumes can, and will, be written about the intense onslaught of propaganda aimed at getting two needles in every deltoid. I will provide one more example that represents no more than the median level of insanity; plenty of people called for the same or worse. @ClayTravis, in February 2023, tweeted the results of a Rasmussen poll from 2022:
Last January 60% of Democrats wanted to lock everyone who didn't get the covid shot in their houses. Over 40% of Democrats wanted those who rejected the covid shot sent to quarantine camps. Over 40% also wanted anyone who criticized the covid shot fined & imprisoned. Over a quarter wanted those who didn't get the covid shot to have their kids seized.
While there were many agendas driving the madness, the Treaty of Waitangi effect was a critical part in carrying it out. If the message had been that "everyone is going to get exposed to covid – injected or not", then it could not have happened. The misunderstanding convinced the public that mass vaccination would stop the pandemic; and that the holdouts were prolonging it. Without this belief, none of the coercion made any sense: employment mandates, school mandates, quarantine camps, or vaccine passports. As the hysteria fades, the last remaining mandates are being dropped as the reality sinks in that the shots do not stop the spread.
Welcome to Waitangi World. I hope that you have a pleasant stay.
The Covid Narrative Flunked the Critical Thinking Test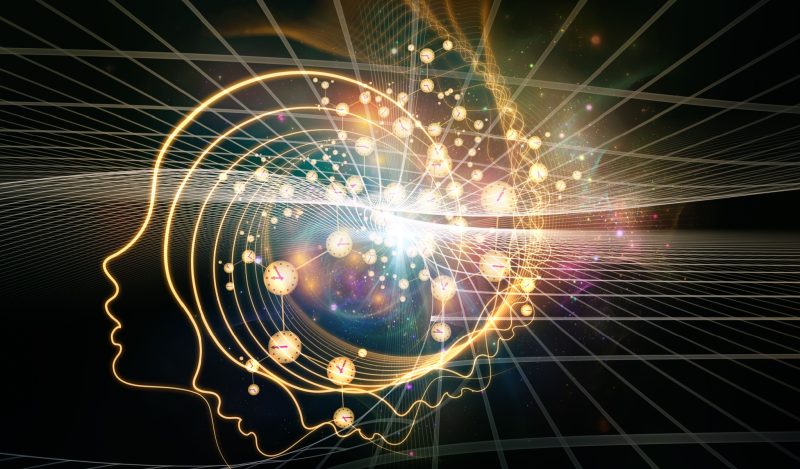 BY
BRUCE W. DAVIDSON
At the height of the Covid hysteria, several times I encountered variations of the meme "It's not a pandemic; it's an IQ test." Probably the memesters were poking fun at those duped by the mainstream Covid messaging.
In any case, that meme really misses the point. The essential problem has never been about one's IQ. Many highly intelligent people (in an academic sense) swallowed a very dubious narrative, while others less academically gifted did not. The real divider was the ability and inclination to think critically about it.
In a previous article I explained the basic concept of critical thinking, which can be defined as rational judgment about appeals to belief. Here I will lay out my own classroom approach to it in relation to the Covid messaging and policies.
The approach was derived from Browne and Keeley's once popular critical thinking textbook, Asking the Right Questions: A Guide to Critical Thinking. Simplified for Japanese university students unfamiliar with the concept of critical thinking, this approach consists of six questions, all very applicable to the official narrative about Covid. For any Japanese speakers who may be reading this, here is a video link of me explaining my approach.
Number one: What are the issues and the conclusion? The purpose of this question is to spur awareness that very often there is an assertion being made in the context of a debated issue. Many of my students have been completely unaware that a debate exists about many matters they hear about in school or from the media, such as climate change/global warming.
When people insist that no real debate exists in regard to an issue about which reasonable people differ, they have already failed the critical thinking test. That stance certainly has been the substance of much Covid messaging.
Number two: How good are the reasons? Many of my students can brainstorm on their own the characteristics of good reasons: clear, true, logical, objective, and important. In the Covid context, untrue reasons include arguing on the basis that novel, experimental injections are certainly (100 percent or 95 percent) "safe and effective." Moreover, the demand by pharmaceutical companies to receive complete legal protection from any liability belied this claim of safety.
Along with that, it was not logical to endanger people with potentially serious health harms from experimental injections or to withhold from them medical care in the name of protecting them, as happened during the lockdowns.
Number three: How good is the evidence? For the purpose of learning critical thinking about statistics, a number of books explain common forms of statistical deception and error. The classic book How to Lie With Statistics, along with the more recent book by Joel Best Damned Lies and Statistics, show how such dubious statistical data is often created or else badly interpreted.
In a Japanese book, Shakai Chosa no Uso (The Lies of Social Research), Professor Ichiro Tanioka reveals that government statistics also are often deceptive and simply serve the interests of bureaucrats and politicians, either by magnifying a problem to justify government policies and funding or by making a government program appear to be successful. Since many people are easily impressed by number data, he comments that more than half of all social science research is garbage, a problem compounded when the data is then referenced by the mass media, activists, and others.
Since the earliest days of the Covid panic, statistical chicanery has been conspicuous, including Neil Ferguson's now-infamous predictions of millions of deaths without lockdowns. Norman Fenton exposed a number of statistical confusions in the UK's national statistics in regard to Covid. As another example, Pfizer's claim of 95 percent Covid vaccine efficacy was based on its own shoddy research using the PCR tests. However, few in the Covid-messaging mainstream bothered to look into the statistically shaky basis for this claim. They simply parroted the "95 percent."
Number four: Are any words unclear or used strangely? A number of words took on unclear, strange, or inconsistent meanings during the Covid panic. One notable example was the word safe. In the case of the experimental Covid injections, the term evidently could accommodate a wide variety of serious side effects and a considerable number of deaths.
However, in other contexts, an extreme, all-or-nothing concept of safety came into play, as in the slogan "No one is safe until everyone is safe." This slogan makes as much sense as shouting, during the sinking of a passenger ship, "If everyone is not in the lifeboats, then no one is in the lifeboats." Nevertheless, this nonsensical mantra was on the lips of many in the corporate media, in order to insist on policies like universal Covid vaccination.
Interestingly, this absurd concept of safety is actually one of the items in The Ennis-Weir Critical Thinking Essay Test, which I made use of in my teaching and research (The test and manual can be downloaded for free). The test focuses on a fictional letter to a newspaper editor arguing for a total ban on overnight street parking in a certain city. The test-taker's job is to evaluate the various arguments in the letter, one of which asserts that "conditions are not safe if there's even the slightest possible chance for an accident."
Of course, such a view of safety could lead to the ban of almost anything with the slightest element of risk. To illustrate this, I pretended to trip on a student desk in class. Then I would insist that the accident showed that "teaching is too dangerous" and leave the classroom briefly. There is very little in life that is really "100 percent safe."
Another conspicuous misuse of terminology has been referring to the Covid injections as "vaccines," since the novel mRNA technology does not fit within the traditional definition of a vaccine. A more accurate designation would be "gene therapy," since the injections influence the expression of the body's genes, as Sonia Elijah and others have pointed out.
In order to allay public anxieties and avoid the necessity of testing their injections for possible toxic gene-related side effects like cancer, the familiar, user-friendly term vaccine was chosen. Then when the "vaccines" were obviously failing to prevent Covid infection, as vaccines are normally expected to do, the public was suddenly offered a new definition of a vaccine –something that does not prevent infection at all but simply ameliorates the symptoms of disease.
Number 5: Are there any other possible causes? People often arbitrarily attribute phenomena to causes that they wish to implicate. However, multiple causes may be to blame, or the real cause may actually be something entirely different. For example, many have been blaming human-generated CO2 for the high temperatures this summer, but other possible causes have been identified, such as an increase in atmospheric water vapor from underwater volcanic eruptions.
In regard to Covid causation, John Beaudoin discovered evidence of widespread fraud on death certificates in Massachusetts, in response to pressure from public health officials wanting to inflate Covid death figures. Hundreds of accidental deaths and even Covid vaccine deaths were counted as resulting from Covid.
Looking at the UK's national Covid death statistics, Norman Fenton discovered a similar problem. Only around 6,000 people actually died from Covid alone, a mere four and a half percent of the total number of supposed "Covid deaths." The rest had other serious medical conditions as possible causes of death. If a person tested positive on a PCR test after hospital admission, even someone fatally injured in a traffic accident could be counted as a Covid death.
In another example of wrong-headed thinking about causation, elements of the mainstream news media and certain "experts" credited the initial relatively low numbers of Covid hospitalizations and deaths in Japan to the practice of universal masking here. Unfortunately for that theory, soon afterwards Covid cases and hospitalizations shot up dramatically in Japan, making the "saved-by-masks" explanation difficult to maintain. Nevertheless, many officials and media outlets had decided early on that they believed in masks, regardless of what the evidence and common sense had to say.
Number six: What are the basic assumptions and are they acceptable? An assumption is an underlying, unstated belief that often goes without challenge and discussion. Recently I encountered a false assumption when I decided to stop wearing a face mask in class at my university. This met with the displeasure of one of the higher-ups, who called me in for a chat. He insisted that my unmasked face was making my students uncomfortable in class. He was assuming that they felt this way about it, so I decided to do an anonymous survey to find out their real feelings. To my surprise, only one student in all of my classes objected to my going maskless. The rest preferred that I teach without a mask or else expressed indifference.
Adherents of the mainstream Covid narrative accepted as axioms dubious ideas such as these:
Viral epidemics can and should be halted by extreme measures bringing great suffering on large numbers of people.
The threat of Covid infection supersedes human rights such as the rights to work, to commune with other human beings, to express opinions freely, etc.
Facial masks prevent Covid transmission.
Facial masks do no significant harm.
These assumptions have been ably debunked by many articles at Brownstone Institute and elsewhere.
Thus from the beginning the mainstream Covid narrative has failed to give persuasive responses to any of these questions. In light of that, it is remarkable that there are still many people who endorse the original Covid measures and messaging. Especially in times like these, more people need to employ critical thinking to become less gullible and more skeptical of widespread ideas and influential entities, including those usually branded as reliable. They neglect to do so at their own peril.
Yes, You Are Being Manipulated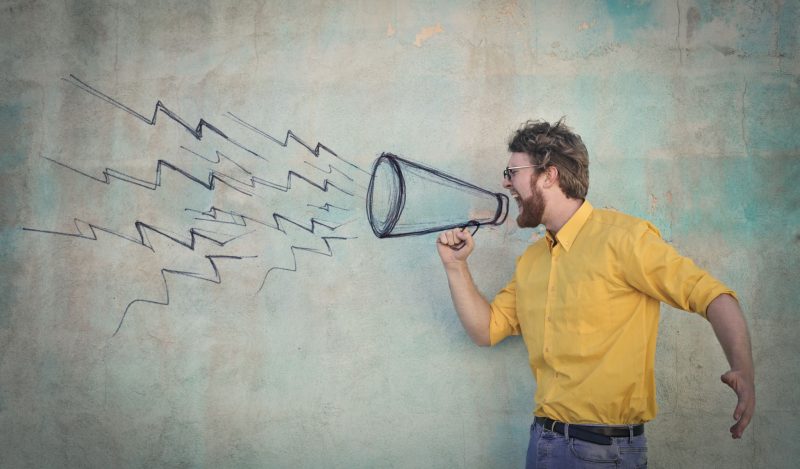 BY
ROBERT MALONE
Pubmed is a government aggregator site for peer-reviewed research.
Recently, a search on Pubmed using the search terms "COVID-19 vaccines" revealed a shocking trend. So, what did I find?
There are literally thousands of peer-reviewed studies on vaccine hesitancy and how the government can overcome it. In sum, there are over 6,000 such studies on Pubmed. A more narrowly focused search on endnote pulled up about 1,250 studies. These studies have a wide range of topics, but most focus on which groups of people are vaccine-hesitant, statistics on these populations, as well as how to overcome vaccine hesitancy through propaganda, censorship, the law, and behavioral control.
The fact is that our government, governments from around the world, the WHO and UNICEF have spent billions of dollars in a misguided attempt to try to figure out how to make people take (coerce, compel, and entice) these experimental medical products (COVID-19 vaccines). This was clearly a coordinated effort.
This monumental worldwide effort to manipulate beliefs has eliminated informed consent. Informed consent is the idea that a person must be given sufficient information before making decisions about their medical care. Pertinent information includes risks and benefits of treatments, the patient's role in treatment, alternative treatments, and the person's right to refuse treatment. When people cannot get reliable safety information on whether to take an experimental product or any medical product, when they are being coerced and are not informed of important safety considerations, informed consent is gone.
Of particular concern is the vaccine hesitancy clinical trials that are specifically designed to see what types of propaganda, nudging, computational propaganda, and behavioral modifications work best to elicit compliance from entire populations. In funding such studies, the government and worldwide leadership have endeavored to eliminate informed consent.
Remember, the US only has Emergency Use Authorized COVID vaccines available. These products have not had to go through the rigors of the clinical trial process to receive full licensure. Of course, much of what has been labeled as misinformation over the past three years has been proven to be truth. People were not allowed to know the truth through propaganda, censorship, and coercion.
These studies have been bought and paid for mostly by the US government, UNICEF or NGO/astroturf organizations working on their behalf.
This is basically taxpayer-funded market research to garner compliance for the COVID-19 vaccine rollout. Marketing research and methods to coerce large populations by the US government for the likes of Pfizer and Moderna.
So, Dr. Mandy Cohen, the Director of the CDC is right. These experimental vaccines have been studied more than any vaccine in history – to ensure 100 percent uptake by the global population.
---
Below is a recent paper, whose authors work for the Health and Human Services – our government.
From the Abstract:
"the US Department of Health and Human Services launched the We Can Do This public education campaign in April 2021 to increase vaccine confidence.

The campaign uses a mix of digital, television, print, radio, and out-of-home channels to reach target audiences…

The size and length of the Department of Health and Human Services We Can Do This public education campaign make it uniquely situated to examine the impact of a digital campaign on COVID-19 vaccination, which may help inform future vaccine communication efforts and broader public education efforts.

These findings suggest that campaign digital dose is positively associated with COVID-19 vaccination uptake among US adults; future research assessing campaign impact on reduced COVID-19–attributed morbidity and mortality and other benefits is recommended. This study indicates that digital channels have played an important role in the COVID-19 pandemic response.

Digital outreach may be integral in addressing future pandemics and could even play a role in addressing nonpandemic public health crises."
Re-read that last sentence again. Not only did the US government (HHS) have a huge campaign to program our minds during COVID to increase uptake of the "vaccine;" they are now planning how to use this "Digital outreach" for non-pandemic purposes…
This campaign was bombarded the American people with propaganda, paid for by the US Government. From the article:
The We Can Do This campaign aims to influence COVID-19 vaccine confidence and uptake through the dissemination of advertisements (eg, 30-second videos and static images with text) that address key attitudinal and behavioral constructs relevant to these outcomes across a mix of traditional and new media channels. These channels include television, radio, and print media; site direct (digital advertising directly purchased on websites), programmatic (digital advertising purchased through automated marketplace platforms to reach audiences across a range of websites, apps, and platforms), and paid social media (advertising bought directly on social media platforms) advertisements; earned media; partnerships; and influencer engagement. To reach diverse audiences, the campaign has engaged simultaneously with the general population and with specific racial and ethnic audiences through tailored communications in more than 14 languages, including English and Spanish.

Between April 5 and September 26, 2021, according to Nielsen Digital and Total Ad Ratings (see Multimedia Appendix 1), the campaign is estimated to have reached more than 90 percent of US adults an average of 20.9 times across measured television and digital channels (Nielsen Digital Ad Ratings, unpublished data, 2021). In addition to the campaign's national reach, it also delivered extra ads to markets, zip codes, and population segments with higher proportions of vaccine-hesitant adults and higher COVID-19 prevalence. As the vaccination uptake rate varied across designated market areas (DMAs), the campaign also took vaccination rates into account when deciding where to deliver these extra ads to help encourage first-dose vaccination.
This campaign not only utilized propaganda, it is also used known neuro-linguistic programming techniques, such as repetitive messaging.
They then did a large clinical trial to see how these techniques affected people's decision to get the mRNA "vaccine." The results showed that this huge propaganda campaign was hugely successful in getting people to take the jab.
---
The problem with propaganda and censorship is that the use of such by governments and world leaders is that it is a slippery slope.
As documented in the paper above, our government leaders now know that the use of such tools was successful in increasing vaccine uptake. The administrative state is only going to increase their use of such techniques during the next health crisis. Climate change or gun violence seem logical choices for more governmental propaganda and censorship.
Yep – there is good evidence that the government is paying for studies such as these:
Finally, the public is waking up to these tactics. As the experimental vaccines failed, the masks were again documented to not work, the economic impact of the lockdowns was exposed and school age children now show cognitive declines from school closures, much of the public is skeptical and untrusting. This is a good thing. This is progress for the people, for our country.
The administrative state will not give up easily; they are only going to increase their use of these behavioral modification tools, propaganda, and censorship. But next time, they will have a bigger fight on their hands.
Republished from the author's Substack
---
Author