The Media Ignored the Parliamentary Debate on Vaccine Safety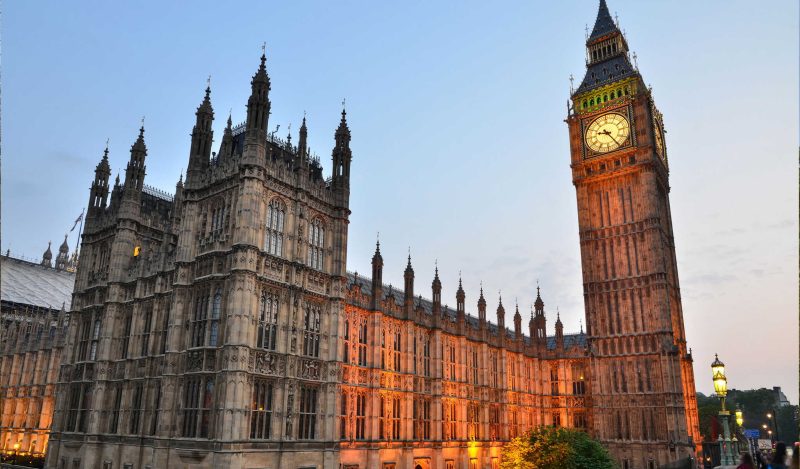 BY
MOLLY KINGSLEY
On Monday, there was a debate in the UK Parliament on Covid vaccine safety. Cast into shadow by a storm of reporting on the appointment of the UK's latest Prime Minister, it received virtually no mainstream press attention. This is unfortunate, as the issues it raises – about the scale of adverse vaccine reactions, excess death trends, potential breaches of medical ethics, and regulatory capture – are deserving of both airtime and urgent investigation.
In the UK as elsewhere the scale of adverse reactions from the Covid-19 vaccine is bitterly contested. The Parliamentary debate was no different – on the one hand Elliot Colburn (MP) repeated the orthodoxy that serious adverse events were "incredibly rare" and that such events as are reported are "typically mild, with individuals usually recovering within a short time;" whilst others cited evidence which casts doubt on that official narrative.
Sir Christopher Chope (MP) pointed out that other data sets have put risks much higher than the "12 reports per 1 million doses" pinpointed by Colburn as the Pfizer-suspected myocarditis reporting rate – "The Paul Ehrlich Institute is the German regulator responsible for vaccine safety," he explained, before noting that on 20 July 2022, "…the institute confirmed that one in 5,000 people was seriously affected after a vaccination."
These concerns were echoed by Andrew Bridgen (MP) noting that "…[a] study published in The Journal of the American Medical Association, included 7,806 children aged five or younger who were followed for an average of 91.4 days after their first Pfizer vaccination. The study showed that one in 500 children under five years of age who received a Pfizer mRNA…covid vaccine were hospitalised with a vaccine injury, and one in 200 had symptoms ongoing for weeks or months afterwards."
One does not have to subscribe to a particular view of which of these data sets are more accurate to recognise that there are now at the very least serious questions to be asked and answered about the scale of adverse reactions. As Chope noted in relation to the German data, it "is serious information coming from the regulator of a country that is highly respected for the quality of its healthcare." The same could be said of the well-documented analysis carried out by the Floridian health department indicating an 84% increase in the relative incidence of cardiac-related death among males aged 18 to 39 within 28 days following mRNA vaccination. These are not baseless concerns from a radical fringe; they are significant issues raised by respectable scientific and health authorities.
The continued refusal of the UK Government and the arms of the State to countenance let alone embrace a transparent review of the Covid vaccine rollout feels increasingly illegitimate the longer it continues, as too does the failure to discuss let alone investigate the cause of the well-documented rise in excess deaths.
As Bridgen asked, "What is the Government's analysis of the excess deaths that we are suffering in this country, across Europe and in the Americas? Even a casual glance at the data shows a strong correlation between vaccine uptake and the excess deaths in those regions. Surely we must have an investigation. Tens of thousands more people than expected are dying. This is really important, and if we do not get it right, no one will believe us, and trust in politicians, in medicine and in our medical system will be lost."
The other key thread running through the debate was that, however many lives the vaccine rollout may have saved, unanswered questions remain from a medical ethics perspective. "Why was vaccination extended to the whole population? I do not think we have ever had a completely satisfactory answer to that question," asked Danny Kruger (MP), before adding "I ask it again, because my concern is that extending the vaccination programme became an operation in public persuasion—an operation in which dissent was unhelpful or even immoral, and an operation that justified the suppression and even vilification of those who raised concerns."
Likewise, said Kruger, "I worry about whether we can say that consent was fully informed in all cases," before adding "Throughout, there has been misinformation in favour of the vaccine," referencing the now highly discredited official line that the vaccine was 95% effective, and that it would stop transmission.
Nowhere are the ethics of the vaccine rollout murkier than in relation to children, where the perceived lack of benefit relative to risk is most pronounced. Again Kruger stuck his neck out in a valiant attempt to shine light: "…we had the notorious claim by Professor Chris Whitty that even though the vaccine brought no benefit to children, children should be vaccinated to protect wider society…again, [this] feels like a profound break with medical ethics."
The significance of these comments cannot be overstated: Parliamentarians from the governing Conservative Party are now expressly acknowledging that the Government's authoritarian policy on the Covid vaccine rollout, combatting of vaccine hesitancy, and suppression of legitimate dissenting voices may have breached key tenets of medical ethics.
One of the consistent features of the last two years has been the tendency of vaccine evangelicals to dismiss anyone questioning the rollout as fringe anti-vaxxers – a lazy, vicious slur, designed to delegitimise serious debate.
And yet during this week's Parliamentary debate, elected representatives appeared guilty of the same ideological laziness, Elliot Colburn (MP) dismissing out of hand Sir Christopher Chope's question as to whether he had seen Oracle Film's "Safe and Effective: A Second Opinion." Many would maintain that in the context of a debate specifically on vaccine safety, Chope's was an eminently reasonable question, and yet Colburn's answer –
"I have not seen that publication, although I have read a lot of the significant amounts of material that have been shoved through my constituency office door by a large number of anti-vax protesters, who have flyposted my office on no less than a dozen occasions, and intimidated my 18-year-old apprentice and the people who live above my constituency office. Given that the content of that literature includes climate change denial, moon landing denial and so on, I am inclined to ignore it completely."
This is an astonishing dismissal coming from an elected Parliamentarian – disrespectful to those who have suffered serious adverse reactions as a result of the vaccine and outright dangerous in its presumed intent of stifling debate in, of all places, the debating chambers of the UK Parliament.
At many points during the debate the degree of Establishment disinterest, bordering on wilful blindness, underlined: "The Government seems to be in denial about the risks of these vaccines," noted Chope, with Kruger adding, "I am a member of the all-party parliamentary group on covid-19 vaccine damage…The APPG looks at vaccine injuries, and we had what I think was our first meeting last week in a Committee room in Portcullis House. I am afraid there were only a tiny handful of colleagues there, but well over a hundred members of the public attended, which is not the usual story for an APPG."
Both the lack of any mainstream reporting of this debate – arguably an abject failure to hold the Government to account as should be a core role of a free press – and the refusal to investigate the underlying concerns are deeply regrettable. The Covid Public Inquiry in the UK will consider the vaccine rollout process, but it is not apparent that it will question vaccine safety – this seems unlikely in the current climate of suppression – and in any case the timescales for that inquiry run into years. This is far too long in the context of a medical intervention which continues to be marketed and rolled out nationwide.
In all of this there are unanswered questions about the role and independence of key regulatory bodies in the UK. As Danny Kruger (MP) summed it up, "I mentioned that the MHRA is funded by the pharmaceutical companies that produce the drugs and vaccines that it regulates. There might be some universe in which that makes sense, but this is not it." That sentiment will be shared by the many of us who have watched, aghast, as foundational rubicons of medical ethics have been crossed, seemingly in pursuit of nothing more noble than the Prime Minister's vaccine rollout 'success' statistics and Pfizer's bottom line.
One does not have to agree with all of the points made by the MPs, and one does not have to dispute the fact that the vaccine rollout saved lives, to understand that questions raised by elected politicians in this debate – around the scale of adverse events, potential breaches of medical ethics and regulatory capture – are serious. They are all the more so given the context: far from being solely a historical event, the booster programme and rollout continues, including to children whom parents, medical professionals, and indeed Government Ministers, owe a special duty of care.
In the UK Parliamentary system Select Committees of MPs play an important role in holding both the private and public sector accountable to Parliament and thus, in some small way, to the people of the UK. With powers to call witnesses to attend and to require difficult questions to be answered, and with legal protection from retaliatory actions and political pressures, a Select Committee hearing may be the forum of last resort for this controversial politically-charged issue to be probed.
The last Select Committee hearing for the pharmaceutical industry took place in 2005. It concluded that lax regulatory oversight had contributed to an industry whose influence was out of control and plagued by practices "which act against the public interest." Another hearing is overdue.
Sorry, This Is Not Going Away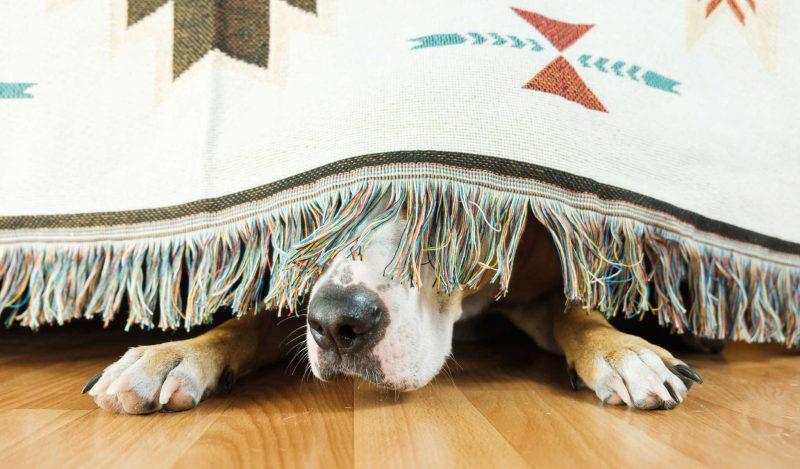 BY
JEFFREY A. TUCKER
The kids are two years behind in education. Inflation still rages. White-collar jobs are disappearing thanks to the reversal of Fed policy. Household finances are a wreck. The medical industry is in upheaval. Trust in government has never been lower.
Major media too is discredited. Young people are dying at levels never seen. Populations are still on the move from lockdown states to where it is less likely. Surveillance is everywhere, and so is political persecution. Public health is in a disastrous state, with substance abuse and obesity all at new records.
Each one of these, and many more besides, are continued fallout from the pandemic response that began in March 2020. And yet here we are 38 months later and we still don't have honesty or truth about the experience. Officials have resigned, politicians have tumbled out of office, and lifetime civil servants have departed their posts, but they don't cite the great disaster as the excuse. There is always some other reason.
This is the period of the great silence. We've all noticed it. The stories in the press recounting all the above are conventionally scrupulous about naming the pandemic response much less naming the individuals responsible. Maybe there is a Freudian explanation: things so obviously terrible and in such recent memory are too painful to mentally process, so we just pretend it didn't happen. Plenty in power like this solution.
Everyone in a position of influence knows the rules. Don't talk about the lockdowns. Don't talk about the mask mandates. Don't talk about the vaccine mandates that proved useless and damaging and led to millions of professional upheavals. Don't talk about the economics of it. Don't talk about collateral damage. When the topic comes up, just say "We did the best we could with the knowledge we had," even if that is an obvious lie. Above all, don't seek justice.
There is this document intended to be the "Warren Commission" of Covid slapped together by the old gangsters who advocated for lockdowns. It is called Lessons from the Covid War: An Assessment. The authors are people like Michael Callahan (Massachusetts General Hospital), Gary Edson (former Deputy National Security Advisor), Richard Hatchett, (Coalition for Epidemic Preparedness Innovations), Marc Lipsitch (Harvard University), Carter Mecher (Veterans Affairs), and Rajeev Venkayya (former Gates Foundation and now Aerium Therapeutics).
If you have been following this disaster, you know at least some of the names. Years before 2020, they were pushing lockdowns as the solution for infectious disease. Some claim credit for having invented pandemic planning. The years 2020-2022 was their experiment. As it was ongoing, they became media stars, pushing compliance, condemning as disinformation and misinformation anyone who disagreed with them. They were at the heart of the coup d'etat, as engineers or champions of it, that replaced representative democracy quasi-martial law run by the administrative state.
The first sentence of the report is a complaint:
"We were supposed to lay the groundwork for a National Covid Commission. The Covid Crisis Group formed at the beginning of 2021, one year into the pandemic. We thought the U.S. government would soon create or facilitate a commission to study the biggest global crisis so far in the twenty-first century. It has not."
That is true. There is no National Covid Commission. You know why? Because they could never get away with it, not with legions of experts and passionate citizens who wouldn't tolerate a coverup.
The public anger is too intense. Lawmakers would be flooded with emails, phone calls, and daily expressions of disgust. It would be a disaster. An honest commission would demand answers that the ruling class is not prepared to give. An "official commission" perpetuating a bunch of baloney would be dead on arrival.
This by itself is a huge victory and a tribute to indefatigable critics.
Instead, the "Covid Crisis Group" met with funding from the Rockefeller and Charles Koch Foundation and slapped together this report. Despite being celebrated as definitive by the New York Times and Washington Post, it has mostly had no impact at all. It is far from obtaining the status of being some kind of canonical assessment. It reads like they were on deadline, fed up, typed lots of words, and called it a day.
Of course it is whitewash.
It begins with a bang to denounce the US policy response: "Our institutions did not meet the moment. They did not have adequate practical strategies or capabilities to prevent, to warn, to defend their communities, or fight back in a coordinated way, in the United States and globally."
Mistakes were made, as they say.
Of course the upshot of this kvetching is not to criticize what Justice Neil Gorsuch calls "the greatest intrusions on civil liberties in the peacetime history of this country." They hardly mention those at all.
Instead they conclude that the US should have surveilled more, locked down sooner ("We believe that on January 28 the U.S. government should have started mobilizing for a possible Covid war"), directed more funds to this agency rather than that, and centralized the response so that rogue states like South Dakota and Florida could not evade centralized authoritarian diktats next time.
The authors propose a series of lessons that are anodyne, bloodless, and carefully crafted to be more-or-less true but ultimately structured to minimize the sheer radicalism and destructiveness of what they favored and did. The lessons are cliches such as we need "not just goals but roadmaps," and next time we need more "situation awareness."
There is no new information in the book that I could find, unless something is hidden herein that escaped my notice. It's more interesting for what it does not say. Some words that never appear in the text: Sweden, Ivermectin, Ventilators, Remdesivir, and Myocarditis.
Perhaps this gives you a sense of the book and its mission. And on matters of the lockdowns, readers are forced to endure claims such as "all of New England — Massachusetts, the city of Boston, Connecticut, Rhode Island, New Hampshire, Vermont, and Maine — seem to us to have done relatively well, including their ad hoc crisis management setups."
Oh really! Boston destroyed thousands of small businesses and imposed vaccine passports, closed churches, persecuted people for holding house parties, and imposed travel restrictions. There is a reason why the authors don't elaborate on such preposterous claims. They are simply unsustainable.
One amusing feature seems to me to be a foreshadowing of what is coming. They throw Anthony Fauci under the bus with sniffy dismissals: "Fauci was vulnerable to some attacks because he tried to cover the waterfront in briefing the press and public, stretching beyond his core expertise—and sometimes it showed."
Oooo, burn!
This is very likely the future. At some point, Fauci will be scapegoated for the whole disaster. He will be assigned to take the fall for what is really the failure of the national security arm of the administrative bureaucracy, which in fact took charge of all rule-making from March 13, 2020, onward, along with their intellectual cheerleaders. The public health people were just there to provide cover.
Curious about the political bias of the book? It is summed up in this passing statement: "Trump was a comorbidity."
Oh how highbrow! How clever!
Maybe this book by the Covid Crisis Group hopes to be the last word. This will never happen. We are only at the beginning of this. As the economic, social, cultural, and political problems mount, it will become impossible to ignore the incredibly obvious. The masters of lockdowns are influential and well-connected but not even they can invent their own reality.
The Best Life Lesson for a Teen Is a Job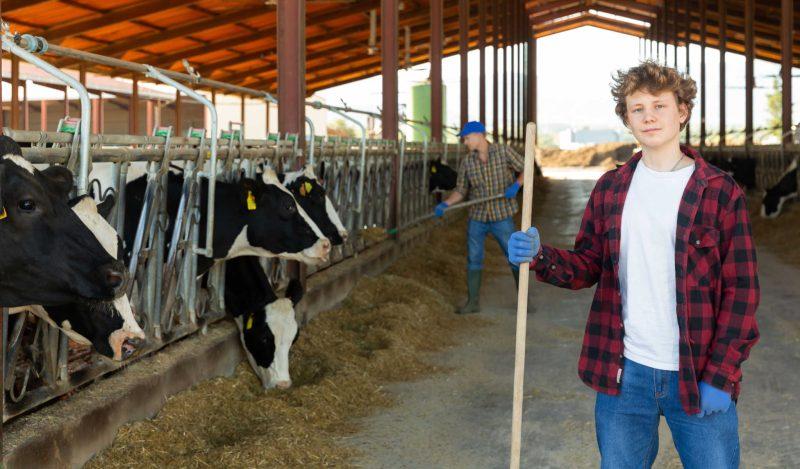 BY
JAMES BOVARD
During the Covid debacle, kids were locked out of school or otherwise condemned to an inferior Zoom education for up to two years. What were the alternatives? Unfortunately, since the New Deal, the federal government has severely restricted teenagers' opportunities for gainful employment. But new evidence proves that keeping kids out of work doesn't keep them out of mental health trouble.
Yet suggesting that kids take a job has become controversial in recent years. It is easy to find expert lists on the dangers of teenage employment. Evolve Treatment Center, a California therapy chain for teenagers, recently listed the possible "cons" of work:
Jobs can add stress to a child's life.
Jobs can expose kids to people and situations they might not be ready for.
A teen working a job might feel like childhood is ending too soon.
But stress is a natural part of life. Dealing with strange characters or ornery bosses can speedily teach kids far more than they learn from a droning public school teacher. And the sooner childhood ends, the sooner young adults can experience independence – one of the great propellants of personal growth.
When I came of age in the 1970s, nothing was more natural than seeking to earn a few bucks after school or during the summer. I was terminally bored in high school and jobs provided one of the few legal stimulants I found in those years.
Thanks to federal labor law, I was effectively banned from non-agricultural work before I turned 16. For two summers, I worked at a peach orchard five days a week, almost ten hours a day, pocketing $1.40 an hour and all the peach fuzz I took home on my neck and arms. Plus, there was no entertainment surcharge for the snakes I encountered in trees while a heavy metal bucket of peaches swung from my neck.
Actually, that gig was good preparation for my journalism career since I was always being cussed by the foreman. He was a retired 20-year Army drill sergeant who was always snarling, always smoking, and always coughing. The foreman never explained how to do a task since he preferred vehemently cussing you afterwards for doing it wrong. "What-da-hell's-wrong-with-you-Red?" quickly became his standard refrain.
No one who worked in that orchard was ever voted "Most Likely to Succeed." But one co-worker provided me with a lifetime of philosophical inspiration, more or less. Albert, a lean 35-year-old who always greased his black hair straight back, had survived plenty of whiskey-induced crashes on life's roller coaster.
Back in those days, young folks were browbeaten to think positively about institutions that domineered their lives (such as military conscription). Albert was a novelty in my experience: a good-natured person who perpetually scoffed. Albert's reaction to almost everything in life consisted of two phrases: "That really burns my ass!" or "No Shit!"
After I turned 16, I worked one summer with the Virginia Highway Department. As a flag man, I held up traffic while highway employees idled away the hours. On hot days in the back part of the county, drivers sometimes tossed me a cold beer as they passed by. Nowadays, such acts of mercy might spark an indictment. The best part of the job was wielding a chainsaw—another experience that came in handy for my future career.
I did "roadkill ride-alongs" with Bud, an amiable, jelly-bellied truck driver who was always chewing the cheapest, nastiest ceegar ever made—Swisher Sweets. The cigars I smoked cost a nickel more than Bud's, but I tried not to put on airs around him.
We were supposed to dig a hole to bury any dead animal along the road. This could take half an hour or longer. Bud's approach was more efficient. We would get our shovels firmly under the animal—wait until no cars were passing by—and then heave the carcass into the bushes. It was important not to let the job crowd the time available for smoking.
I was assigned to a crew that might have been the biggest slackers south of the Potomac and east of the Alleghenies. Working slowly to slipshod standards was their code of honor. Anyone who worked harder was viewed as a nuisance, if not a menace.
The most important thing I learned from that crew was how not to shovel. Any Yuk-a-Puk can grunt and heave material from Spot A to Spot B. It takes practice and savvy to turn a mule-like activity into an art.
To not shovel right, the shovel handle should rest above the belt buckle while one leans slightly forward. It's important not to have both hands in your pockets while leaning, since that could prevent onlookers from recognizing "Work-in-Progress." The key is to appear to be studiously calculating where your next burst of effort will provide maximum returns for the task.
One of this crew's tasks that summer was to build a new road. The assistant crew foreman was indignant: "Why does the state government have us do this? Private businesses could build the road much more efficiently, and cheaper, too." I was puzzled by his comment, but by the end of the summer I heartily agreed. The Highway Department could not competently organize anything more complex than painting stripes in the middle of a road. Even the placement of highway direction signs was routinely botched.
While I easily acclimated to government work lethargy, I was pure hustle on Friday nights unloading trucks full of boxes of old books at a local bindery. That gig paid a flat rate, in cash, that usually worked out to double or triple the Highway Department wage.
The goal with the Highway Department was to conserve energy, while the goal at the book bindery was to conserve time—to finish as quickly as possible and move on to weekend mischief. With government work, time routinely acquired a negative value—something to be killed.
The key thing kids must learn from their first jobs is to produce enough value that someone will voluntarily pay them a wage. I worked plenty of jobs in my teen years – baling hay, cutting lawns, and hustling on construction sites. I knew I'd need to pay my own way in life and those jobs got me in the habit of saving early and often.
But according to today's conventional wisdom, teenagers should not be put at risk in any situation where they might harm themselves. The enemies of teenage employment rarely admit how the government's "fixes" routinely do more harm than good. My experience with the highway department helped me quickly recognize the perils of government employment and training programs.
Those programs have been spectacularly failing for more than half a century. In 1969, the General Accounting Office (GAO) condemned federal summer jobs programs because youth "regressed in their conception of what should reasonably be required in return for wages paid."
In 1979, GAO reported that the vast majority of urban teens in the program "were exposed to a worksite where good work habits were not learned or reinforced, or realistic ideas on expectations in the real world of work were not fostered." In 1980, Vice President Mondale's Task Force on Youth Unemployment reported, "Private employment experience is deemed far more attractive to prospective employers than public work" because of the bad habits and attitudes spurred by government programs.
"Make work" and "fake work" are a grave disservice to young people. But the same problems permeated programs in the Obama era. In Boston, federally-subsidized summer job workers donned puppets to greet visitors to an aquarium. In Laurel, Maryland, "Mayor's Summer Jobs" participants put in time serving as a "building escort." In Washington, D.C., kids were paid to diddle with "schoolyard butterfly habitats" and littered the streets with leaflets about the Green Summer Job Corps. In Florida, subsidized summer job participants "practiced firm handshakes to ensure that employers quickly understand their serious intent to work," the Orlando Sentinel reported. And folks wonder why so many young people cannot comprehend the meaning of "work."
Cosseting kids has been a jobs program for social workers but a disaster for the supposed beneficiaries. Teen labor force participation (for ages 16 to 19) declined from 58 percent in 1979 to 42 percent in 2004 and roughly 35 percent in 2018. It's not like, instead of finding a job, kids stay home and read Shakespeare, master Algebra, or learn to code.
As teens became less engaged in society via work, mental health problems became far more prevalent. The Centers for Disease Control and Prevention found that in "the 10 years leading up to the pandemic, feelings of persistent sadness and hopelessness—as well as suicidal thoughts and behaviors—increased by about 40 percent among young people."
The troubled teen years are producing dark harvests on campus. Between 2008 and 2019, the number of undergraduate students diagnosed with anxiety increased by 134 percent, 106 percent for depression, 57 percent for bipolar disorder, 72 percent for ADHD, 67 percent for schizophrenia, and 100 percent for anorexia, according to the National College Health Assessment.
Those rates are much worse post-pandemic. As psychiatrist Thomas Szasz observed, "The greatest analgesic, soporific, stimulant, tranquilizer, narcotic, and to some extent even antibiotic – in short, the closest thing to a genuine panacea – known to medical science is work."
Those who fret about the dangers that teens face on the job need to recognize the "opportunity cost" of young adults perpetuating their childhood and their dependence. Sure, there are perils in the workplace. But as Thoreau wisely observed, "A man sits as many risks as he runs."