The documentary rocking Vancouver and shocking Canadians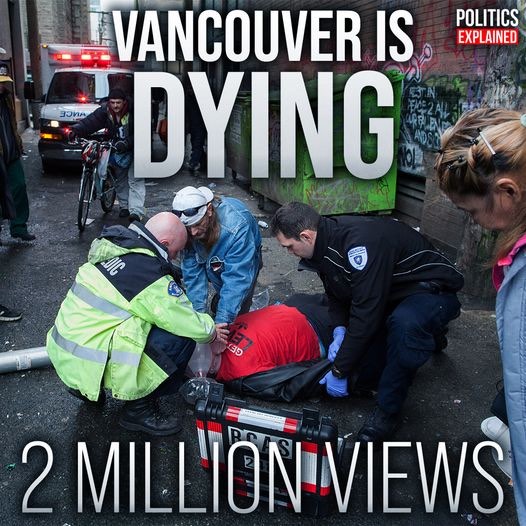 Vancouver based
Independent Journalist Aaron Gunn
has become one of Canada's, largest and most listened to media voices. His work as been viewed over 50 million times. He produces a wildly popular youtube video series called "Politics Explained"
In this documentary Aaron Gunn examines the problem nearly all Canadian cities are experiencing. A rise in tent cities, open drug scenes, and a dangerous criminal element seeping through downtown areas and beyond. Perhaps no other city in Canada has experienced these issues as deeply as Vancouver. Here is his documentary which has been viewed well over 2 million times!
What is happening to the city of Vancouver?
Who is responsible for the surge in violent crime?
And is the introduction of a "safe supply" of toxic drugs, including heroin and crystal meth, really the solution the city needs?
Here's what you need to know..
SUBSCRIBE:
/ aarongunnbc
SUPPORT ME: https://www.aarongunn.ca/contribute
FOLLOW ME: Instagram: https://www.instagram.com/aarongunnbc Facebook: https://www.facebook.com/aarongunn.ca Twitter: https://www.twitter.com/aarongunn
AARON IS AN INDEPENDENT JOURNALIST, AND ADVOCATE FOR TAXPAYERS AND COMMON SENSE
Aaron is Producer/Director of the hit online series, Politics Explained.
His videos have targeted, among others, the Insurance Corporation of British Columbia (ICBC) for dramatically raising rates on BC drivers; Victoria Mayor Lisa Helps for tearing down the statue of Sir John A. Macdonald; Canada's Justice System for its treatment of child murderers; and Prime Minister Justin Trudeau for his massive deficits, destructive energy policy and obsession with political correctness.
Throughout, Aaron has demonstrated his commitment to lower taxes, less waste and a stronger Canada. His content, which he writes and produces himself, is funded by the generous contributions of ordinary, taxpaying Canadians. His videos, which are filmed across the country, have together been shared hundreds of thousands of times.
Prior to his work as Spokesperson for BC Proud (2017-19), Aaron worked for the Canadian Taxpayers Federation (CTF) where he founded and became Executive Director of the Generation Screwed initiative, fighting back against government debt and its impact on future generations.
By the end of his tenure at the CTF, Generation Screwed had achieved a considerable online following and established a physical presence at over 30 university campuses across Canada.
Aaron has a Bachelor's Degree of Commerce from the University of Victoria. He served three years in the Canadian Army Reserves and operated his own company, which he founded at age 15, for over ten years. Victoria, BC is home.
For media requests or to inquire about public speaking, contact Aaron here.
Trudeau chief of staff Katie Telford to testify on foreign interference at committee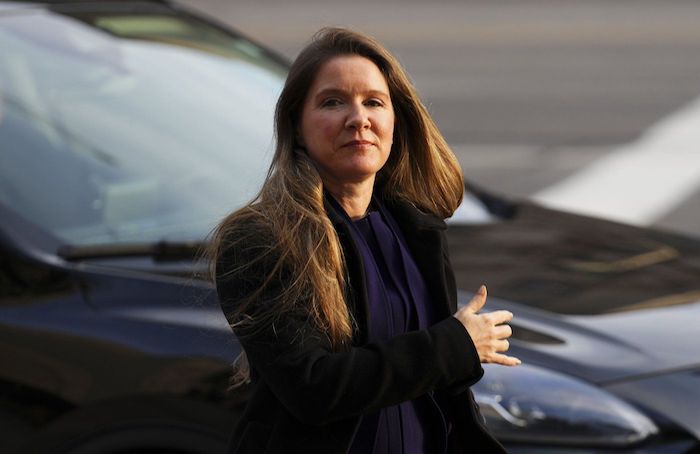 Chief of Staff to the Prime Minister Katie Telford arrives to appear as a witness at the Public Order Emergency Commission in Ottawa, on Thursday, Nov. 24, 2022. Prime Minister Justin Trudeau says a motion to compel his chief of staff to testify about foreign interference at a House of Commons committee will not be a confidence matter. THE CANADIAN PRESS/Sean Kilpatrick
Ottawa (CP) – Prime Minister Justin Trudeau's office says his chief of staff, Katie Telford, will testify at a House of Commons committee on the issue of foreign interference in the last two Canadian elections.
The move came Tuesday as Trudeau's office issued the mandate for special rapporteur David Johnston, giving him until May 23 to recommend whether any additional mechanisms — like a formal public inquiry — are necessary.
Johnston will have until the end of October to complete his review of foreign interference issues and make further recommendations for how the government should proceed.
Trudeau told reporters Tuesday morning that Johnston will have access to all relevant documents, including classified information.
The Liberals' decision to drop their opposition to having Telford testify at committee made moot a vote planned for Tuesday afternoon on a Conservative motion asking the entire House of Commons to demand her appearance.
Liberal members of Parliament had been filibustering the Procedures and House Affairs committee for several weeks to prevent a similar motion that would compel Telford to appear.
The announcement on Telford's testimony came moments after NDP Leader Jagmeet Singh said his party would back the Conservative motion if the government didn't stop filibustering at the committee.
Singh insisted the committee is not the best placed to get to the bottom of the foreign interference problems, and he wants a public inquiry. He said the Liberals and Conservatives are too bent on scoring political points at the committee for it to do the best job.
Trudeau has not heeded the calls for an inquiry thus far, but has said he will listen if Johnston recommends one.
Trudeau appointed Johnston, a former governor general, last week amid allegations Beijing attempted to influence the results of both the 2019 and 2021 federal elections.
The government and opposition parties have said those attempts did not compromise the validity of the elections, a contention backed up by the head of the Canadian Security Intelligence Service.
But opposition parties have been demanding the government produce more information about what Beijing tried to do, what Trudeau knew about it and what he did about it. They want a full public inquiry but Trudeau instead appointed Johnston to look into the issue and make recommendations.
He has said if Johnston recommends an inquiry he will abide by that.
Trudeau said earlier Monday he wanted the issue of foreign interference to be treated with the seriousness it deserves and accused Conservative Leader Pierre Poilievre of turning the matter into a "political circus."
The Liberals left the door open on Monday to making the vote on the Telford motion a confidence matter, but Trudeau shut that door firmly Tuesday morning.
"No, it's not going to be a confidence motion," he said, prior to the Liberal cabinet meeting.
"Obviously, it goes to how important the issue of foreign interference is, and I'm actually pleased to contrast the approach that we've taken."
He said the process the Liberals are following "is an expert process that will dig into this in a nonpartisan way."
This report by The Canadian Press was first published March 21, 2023.
Food inflation in Canada shows signs of easing, but grocery prices to remain high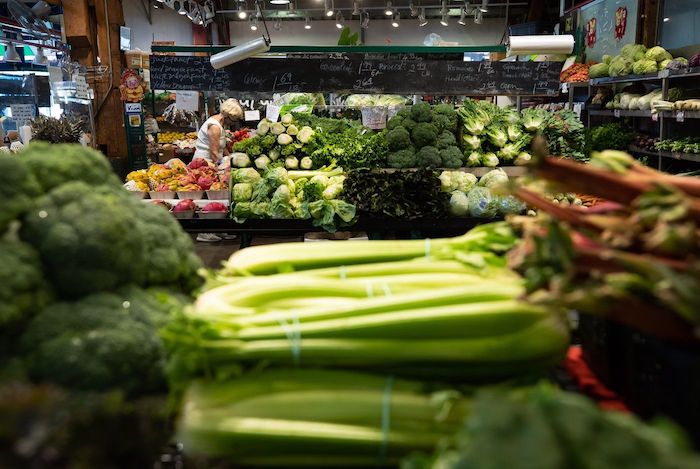 A woman shops for produce in Vancouver, on Wednesday, July 20, 2022. Food inflation appears to be easing in Canada but experts say consumers shouldn't expect lower prices at the grocery store. THE CANADIAN PRESS/Darryl Dyck
Food inflation appears to be easing in Canada, but experts say shoppers shouldn't expect lower prices at the grocery store.
Statistics Canada says the cost of groceries in February rose 10.6 per cent compared with a year before, down from an 11.4 per cent year-over-year increase in January.
Yet a falling food inflation rate doesn't mean the price of food is coming down.
Instead, it means prices are rising less quickly, signalling the worst of the era of grocery price hikes could be behind us.
Sylvain Charlebois, director of the Agri-Food Analytics Lab at Dalhousie University, says the food inflation rate is expected to continue to cool throughout the spring and into summer.
But he says Canadians may still experience sticker shock at the grocery store as some food prices are still significantly higher than a year ago.
This report by The Canadian Press was first published March 21, 2023.