The Californication Of Toronto: Urban Nowhere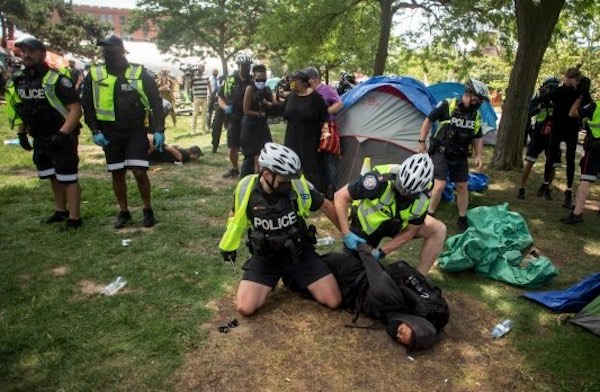 Last weekend I talked on the phone with my broadcasting friend Andrew Krystal about the state of Toronto— including his beloved Maple Leafs. Little did I know it was to be our final conversation; Andrew died just a few minutes after as he walked home in Yorkville.
In his inimitable way Andrew had been giving me the gears for criticizing Toronto after I'd spent so many years there. "You made your name here. You are a product of Toronto," he pointed out above the din in a local Toronto bar.
Indeed I was a product of the Toronto I left behind in 1998. As I told him, that Toronto— the Little City That Could—is long gone. Replaced by something… else. As we shouted to make ourselves heard I told him that Toronto now reminds me of the California nightmare described in a recent Matt Taibbi piece on Substack. "California is what happens when new money becomes old money."
Taibbi quoted Swedish writer Malcom Keune: "California shifted mid century from being the US's fastest-growing state — 50% population growth between 1950 and 1960 — to a state that is somehow, improbably, shrinking… mostly because of the regulations the state's inhabitants put in place that block the housing that's required to support California's economic success. As a result, California has lost the "technology" of being able to affordably house its inhabitants…
To use a California literary reference, that meant no more living off the "fat of the land," for with the well of plenty drying, even elites are now forced to feed off each other. In such a society, he wrote, "belligerence is not a choice," and "you need to dispossess others" to get ahead, because "not doing so means losing your own way of life."
The Diaspora of middle-class Californians to Texas, Montana, Florida, Tennessee, Colorado and elsewhere has been mirrored by the thousands of successful businesses such as Tesla, Oracle, Hewlitt-Packard and many more also leaving the state, taking with them tens of thousands of excellent jobs. Leaving behind a titled elite and a serving class— many just arrived in the state.
The desire to make California a morally pure progressive paradise has turned into open drug use on streets, collapsing infrastructure and sclerotic one-party rule. "California announced a high-speed train in 1996 and the current plan is for service on the L.A-San Francisco line to begin in 2033. One executive I spoke with described the state's development as "frozen in aspic."
One reason is strangulation by bureaucracy. "Institutions everywhere are filling up with employees bearing skills "orthogonal" to the bureaucratic mission," Kyeyune writes, "part of what's been packaged as progress but feels more like a vast jobs program for otherwise unemployable pseudo-intellectuals. "Hire us, pay us, give us and our clients sinecures at your expense, "or we will make life difficult for you."
As I told Andrew, "It doesn't take a great leap to see these descriptions applying to Toronto as it came into its new status as a progressive cosmopolitan haven." The Toronto of today, like California, is moving forward and backward at the same time. A champion in its day for fighting apartheid in South Africa, the same city now proudly celebrates segregated commencement sessions .
The source of Toronto's entitlement was the stopping of the Spadina Expressway in the 1970s, the singular NIMBY resistance to growing the city at the expense of leafy neighbourhoods. Since then attempts to move newcomers around the heart of privilege have produced gridlock.
The result? Stratospheric housing prices in a city that resisted growth even as it imported hundreds of thousands to serve as its worker drones. The basic roof-over-one's-head now is exclusive to aging Boomers squatting on their cashboxes while their children and newcomers move two hours away (if lucky) or mortgage themselves to the real-estate lottery.
Like Hollywood, Toronto's hip class is besotted by Woke culture. Instead of Hollywood, Toronto is an IT factory married to media elites. But this success a two-edged sword for liberals— as California discovered. The Golden State "began to worry about how to balance the proceeds of its mastery of lowbrow markets with the desire of its most influential inhabitants to maintain reputations for the latest in progressive attitudes".
Toronto's IT culture has opinions; they're just all virtually the same. None may say a negative word for fear of being banished to Barrie or London or (gasp) Alberta to find a living. It is a self-imposed gag order.
Exit strategies? Like California, Toronto's business Diaspora to its suburbs and beyond has been replaced by a tax base resting on rapacious condo construction and gentrification. Its attempts to replace cars with rapid transit, such as the Eglinton subway project, mirror California's rapid-rail project. No one in office wants to make hard decisions about the Gardiner Expressway, so they put off the inevitable.
Once a bastion of security, Toronto's street crime is blighting the city. No wonder the middle class is cashing out its homes and heading to Northern Ontario, PEI, Alberta and the U.S.
Like the California elite in Silicon Valley, Toronto's Family Compact has shown its survival skills in the Trudeau years, returning Captain Blackface to power on three occasions in a Faustian bargain to preserve its status. With the reality sleeping on homeless sidewalks, Toronto's nomenklatura moved "to dispossess others" to get ahead, because not doing so meant losing their own way of life.
The accelerator for decline has been the gelding of its media. With government now pumping billions into media based in the city, there is a homogeneity of thought in coverage. Reporters who were once independent and cranky now see their best interests served in building echo chambers for the government/ corporate crowd. In California there are at least some people such as Taibbi defying the Media Party directives. For how long not one knows.
I will miss Andrew but in many respects. I'm just glad he won't be around to see what will happen to the city where he was raised and where he revelled in the last days of old Toronto.
Bruce Dowbiggin @dowbboy is the editor of Not The Public Broadcaster (http://www.notthepublicbroadcaster.com). The best-selling author was nominated for the BBN Business Book award of 2020 for Personal Account with Tony Comper. A two-time winner of the Gemini Award as Canada's top television sports broadcaster, he's also a regular contributor to Sirius XM Canada Talks Ch. 167. His new book with his son Evan Inexact Science: The Six Most Compelling Draft Years In NHL History is now available on http://brucedowbigginbooks.ca/book-personalaccount.aspx
Misconduct: NHL Succumbs To Non-Binary Power Play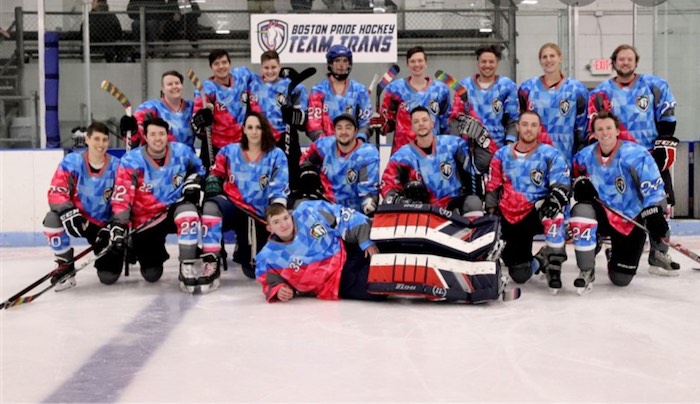 Imagine the Academy Awards coming out in favour of returning The Dreamers to their home country. Or the Tonys advocating a repeal of gay marriage. That's the equivalent of the NHL's Twitter site tweeting "Trans women are women. Trans men are men. Nonbinary identity is real."
For a league that celebrated its inner Don Cherry for over a century this sudden assertion that traditional biological gender is deader than Eddie Shore has to qualify as a game changer.
The tweet came as the league announced its support for something called the Team Trans Draft Tournament in Middleton, Wisconsin. The tournament's 80 participants identified as either transgender or nonbinary, according to the NHL. Whatever. Do your thing.
But when social media asked whether this meant the league was okay with men playing in women's leagues some progressive puckster in the NHL head office fired off the tempestuous "Trans women are women. Trans men are men. Nonbinary identity is real."
Cue the incredulous reaction. Who were they trying to impress? Just one example from conservative Ben Shapiro: "If this is true, why aren't there any trans men in the NHL? They're real men, after all. Must be terrible and vicious discrimination." Claiming racism and sexism and transphobia the NHL briskly shut down its comments section on social media lest the suddenly disinherited Tim Hortons hockey culture submit its disgust.
There were upsides. Watching cardigan-clad commissioner Gary Bettman squirm in his new role as commissioner of all genders is worth the price of admission. Seeing the enlightened hockey media at Sportsnet, CBC, TSN and ESPN lay down cover for Comrade Gary was likewise amusing.
But the NHL's sudden conversion to trans orthodoxy is also highly instructive of how deep the tentacles of this ideology have attached themselves in ordinary culture. The NHL? Men-as-women playing against biological women? Until this radical chic agitprop thrust itself into the fore the last few years this was unthinkable for the NHL or its fans. Laughable. Fantastical.
But now you have a league HQ embedded in the heart of Manhattan— where the global media, business and arts community have already succumbed to the intimidation of this cultural blackmail. The NHL's sponsors, suppliers, broadcast partners and just plain neighbours have also taken the Trans Kool Aid. At some point the NHL's surrender must have seemed inevitable— even for a league that asks its employees to never back down to bullies.
Seeing Bettman— who has epitomized stubborn resistance in his denial of the science of CTE brain trauma— crumble before the forces of approved speech is instructive to those who think this leaky scow can still be turned around quickly. Or that the forces of objective media might raise a whimper about being steamrolled by the rabid internet wolf packs.
As Douglas Murray noted sadly in Toronto of the Canadian media's performance during the February Convoy. "The Canadian media acted as the amen chorus of the Canadian government," he said during last week's Munk Debate on trust in media. After numerous examples of this capitulation, he added: "Why is this so rancid? Because in this country… your mainstream media is funded by the government."
His debate partner American journalist Matt Taibbi was no less scathing. "The press, culturally, has been transformed from an institution that reflexively identified with the broad audience to one whose first instinct is to protect the people they're meant to cover."
As if to prove their point, new Twitter owner Elon Musk allowed Taibbi to release emails and documents that show the active Twitter suppression of the Hunter Biden laptop scandal in the weeks prior to the 2020 presidential election. Prodded to censor by presidential candidate Joe Biden's followers, Twitter and its sister monopolies at Facebook and the corporate American media banned any public discussion of how Biden's son and his brother had sold the "Big Guy's" position in government to China, Ukraine and other malign actors for years.
Why is this important? As many as 30 percent of those hearing about the Biden's shakedown operation for the first time said they'd have changed their vote in the razor-thin election. The implications are odious and far-reaching.
So what did corporate media do Friday upon release of the communications showing corrupt collusion between media and politicians? It reprised its October 2020 performance and buried the story of its disgrace. A few of the most corrupt tried ad hominems on Taibbi and Musk. But otherwise it was a re-run of the mute media in which a smug corporate vigilantes suppressed vital news. That includes Canadian media.
Example: the Carleton Journalism School hosted a presentation on the Canadian media titled "Journalists and Online Hate". The idea being that brave impartial journalists are now being hunted down for their trailblazing education of the masses. The monochrome panel included federal minister Marco Mendicino, Global TV's Rachel Gilmore, CBC President Catherine Tait, and black columnist Erica Ifill, .
(Or as Jon Kay saw it: "(1) laughingstock cab minister (2) self-loathing J-school dean (3) tiktokker (4) leader of bloated state network no one watches, & (5) woman who says she's glad the queen's dead'.)
After cravenly thanking native groups for the use of their hereditary land, J- School director Allan Thompson— a "fifth generation settler" told the audience that media must dismantle "white supremacist mindsets". It went downhill from there with federal civil servant Tait lashing out at the people who pay her $460 K salary as being in need of reconstruction.
Given her chance, Ifill said when she seeks an expert opinion, she does not talk to white men because her job is to challenge power. She then talked about CBC's Queen coverage, and noted she was glad the queen died. She also says the media treats black women very poorly. (Someone should tell this Virtue Trooper that the Queen's ancestors were the ones who effectively ended the slave trade in. the Western World in the early 19th century. But that might upset her narrative. And upsetting narratives is racist.)
The conclusion of the debate? Sticks and stones may hurt journalists' bones but names are first-degree murder. So save a prayer for poor Mr. Bettman. He held out longer than some before accepting the white guilt hemlock. Having known his desire to be the longest-serving commissioner in history he's probably now wishing he'd quit his job three seasons ago. Because he'll never wash away the cisgender privilege now.
Sign up today for Not The Public Broadcaster newsletters. Hot takes/ cool slants on sports and current affairs. Have the latest columns delivered to your mail box. Tell your friends to join, too. Always provocative, always independent. https://share.hsforms.com/16edbhhC3TTKg6jAaRyP7rActsj5
Bruce Dowbiggin @dowbboy is the editor of Not The Public Broadcaster A two-time winner of the Gemini Award as Canada's top television sports broadcaster, he's a regular contributor to Sirius XM Canada Talks Ch. 167. Inexact Science: The Six Most Compelling Draft Years In NHL History, his new book with his son Evan, was voted the seventh-best professional hockey book of all time by bookauthority.org . His 2004 book Money Players was voted sixth best on the same list, and is available via http://brucedowbigginbooks.ca/book-personalaccount.aspx
When Leadership Fails: Add Panic And Stir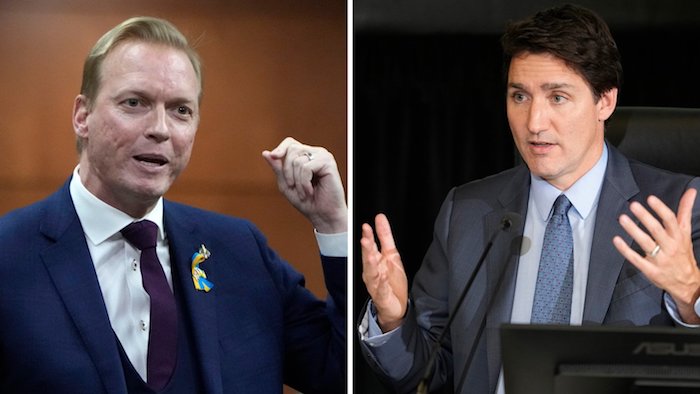 High comedy this week from pearl clutchers in the Land of Woke. They are currently having a sacred cow about the crackdown on Chinese protesting brutal Covid restrictions in that country. Indignation and virtuous rage being the popular responses. These would be the same people who lustily cheered Prime Minister Justin Trudeau employing mounted police while seizing bank accounts of truckers protesting Covid restrictions in February. Because honking.
Yes, panic is in the eye of the beholder. As a legal standard it leaves a little something to be desired. But in Canadian politics you take what you can get when trying to whip up an emergency. And do your best to censor the rest.
The Public Order Emergency Commission and the new Alberta Sovereignty Act both require that the Canadian public see some imminent threat to justify shifting the status quo. In the case of the interminable POEC proceedings a perceived sense of urgency— a threat to national security— convinced the prime minister to adopt sweeping powers to financially crush a rowdy band of truckers who parked on Ottawa's Wellington Street for three weeks or so.
Despite no significant police or jurisdictional body publicly urging him to pull the pin on the Emergency Measures Act— besides a legal opinion no one is allowed to see— Trudeau saw his dramatis persona as the last bulwark against chaos. Drama teacher as hero. So he went full Duchy of Fenwick.
Forget that the Ottawa Police Service, the OPP and RCMP were finally operating as a joint command, working on the plan that would finally clear the capital's streets later in the week. Trudeau called in the lawyers and the bankers to stifle dissent. And portrayed himself as put-upon Lincoln by rebels.
The problem in stoking this panic is that the Ottawa segment of the pushback by truckers was the least significant of three major Covid pushbacks in February/ March 2022. The most serious— the blockade of the Ambassador Bridge between Windsor, Ont., and Detroit, Michigan— was wound up through negotiations and a few tow trucks in a matter of days.
The second— the blockade of the vital Coutts, Alberta, crossing to the U.S.— was more vexing, with Ottawa and the Alberta's government passing the hot potato on the problem. There were allegations of armed vigilantes and irreparable harm to Canada/ U.S. trade. But this, too, was settled without bloodshed or mounted police charging into crowds. Or the Emergency Measures Act.
In both cases leadership prevailed. The third episode was the truck protest on Wellington street that spiralled out of control when civic, provincial and federal authorities all expected some one else to solve a traffic problem. From the prime minister— who deigned to meet the unwashed mass of truckers— down to the Ottawa police chief, avoidance, not leadership, seemed the solution.
In comparison to the two other crises, it would be hard to describe what Trudeau faced as a national crisis. The airport, train station, stores, vital utilities and Parliament itself functioned as they had under the government's own restrictive Covid regulations. The protesters were not that far removed from the homeless encampments in public parks, sidewalks and under bridges that refused to budge for six months or more. (Okay, the truckers honked horns instead of criminal drug dealing and sexual assault.) The homeless-crew protests were as thoroughly political in their goals and methods as were the Convoy bunch.
For the PM, however, the images of Bouncy Castles and open-air concerts broadcast to the world were intolerable. Embarrassing. Galling. "The protesters didn't just want to be heard, they wanted to be obeyed," he said. "The situation was out of control, with the potential for violence, not just in Ottawa but across the country."
And he'd done nothing to create this conflagration, he claimed. In the POEC hearings, using his glassy Montgomery Clift voice, Trudeau swore under oath he'd never described the protesters as anti-science misogynists and racists. He then declared himself satisfied at having stanched the alt-right hordes, locking up their leaders and braving the sarcasm of the foreign press.
His purchased media concurred, projecting public urination and honking trucks into armed white supremacy. They made up arson stories. Pollsters, too, told him Canadians in general didn't like the image of the plebes who deliver their crudités and cheap Chinese clothing acting like Trump Americans. This was a can't-miss.
He saw panic, he'd looked it in the eye, and now he was "serene". He also knows that in in the contemporary "Victims 'R Us" culture he can get away with anything he damn well pleases if it creates panic. Hell, he'd called Canadians genocidal at the UN, and no one flinched. Who'd start holding him accountable now?
Alberta's new premier Danielle Smith has the opposite "panic" problem. She has little assurance that the agitated conditions she cited Tuesday will warm her province to the Alberta Sovereignty Act. But to get them to go along she must rile up enough of the Conservatives traditional base that Ottawa is coming to to destroy the oil patch, seize their guns and impose more harsh Covid lockdowns.
As opposed to Trudeau, Smith does not have a media sussing out Putin and Confederate flags for her. The same Edmonton-based opinion makers harassed her predecessor Jason Kenny into resignation over his handling of the Covid protocols since 2020. (No surprise that Smith rapidly cashiered the upper echelons of Alberta's healthcare bureaucracy and championed the non-vaccinated citizens who, she said, had been rendered second-class citizens for rejecting what we now know was a flawed and perhaps dangerous vaccine program.)
Smith's biggest impediment to creating indignation— in what is now a far more progressive electorate— is the recent boom in Alberta's financial situation. Put simply, the province is again awash in cash, the government is declaring a $4 billion-plus surplus and Albertans are once again engaging in their traditional Hawaii, Palm Springs and Scottsdale retreats.
Smith is already spreading out that largesse to families, senior citizens, gas prices and more. Will it work? "The Land Is Strong But Ottawa Is Wrong" is a wobbly campaign slogan to take into next spring's provincial election. Her polling is terrible, and the sale on Alberta Sovereignty is a long shot.
Maybe Saskatchewan will join in, but who knows? When you play with the panic bull you sometimes get the horn. Unless you're Justin Trudeau and you have Jagmeet Singh in your pocket. Then you're "serene".
Sign up today for Not The Public Broadcaster newsletters. Hot takes/ cool slants on sports and current affairs. Have the latest columns delivered to your mail box. Tell your friends to join, too. Always provocative, always independent.
Bruce Dowbiggin @dowbboy is the editor of Not The Public Broadcaster A two-time winner of the Gemini Award as Canada's top television sports broadcaster, he's a regular contributor to Sirius XM Canada Talks Ch. 167. Inexact Science: The Six Most Compelling Draft Years In NHL History, his new book with his son Evan, was voted the seventh-best professional hockey book of all time by bookauthority.org . His 2004 book Money Players was voted sixth best on the same list, and is available via http://brucedowbigginbooks.ca/book-personalaccount.aspx