That Old-Time Segregation. Good Enough Grandma. Good Enough For Me.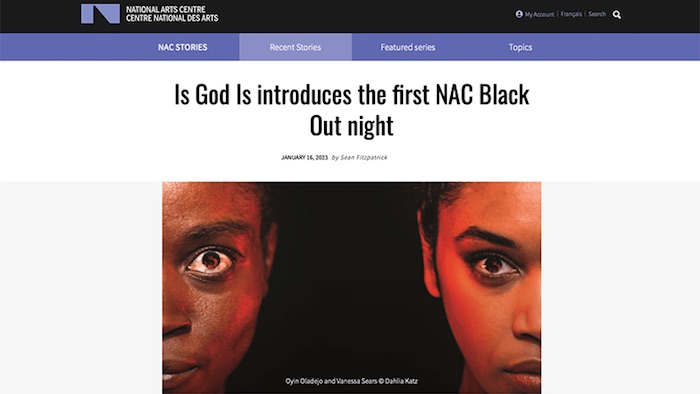 British universities are adding trigger warnings to Greek and Shakespearean tragedies to protect students from being triggered by tragedy.— The Telegraph
Those who remember the not-so-distant past will recall the epic struggle waged by the Left to end apartheid in South Africa. Focussed on the jailed leader Nelson Mandela, the movement gripped progressives in a righteous fervour to end the brutal segregationist regime of the white government.
Happily, the pressure exerted by governments around the world— including Canada's— finally freed Mandela in 1990 and ended apartheid. The world celebrated. The Left took a victory lap with a Matt Damon movie about the integrated SA Rugby team winning the World Cup. Never more would the spectre of segregation blot the history of the Western democracies.
Not so fast. In this age of intellectual convenience the Left works fast. As we pointed out last week they have now convinced the former Allied nations that they actually lost WW II and the Cold War due to white supremacy and transphobia.
Here in Canada, under the guise of Critical Race Theory, they have resurrected apartheid nostalgia as a tool to achieve something-something-something. The federally funded National Arts Centre in Ottawa, a stone's throw from the site of the Tuckers Convoy a year ago this month, was planning for two so-called Black-Out Nights where only blacks would be permitted into the plush pews for a little cultural uplift called "Is God Is". Hints that "black-identifying" might get you in the door were quashed by staff who said it was "blacks only".
The ban on whites, Asians and Indigenous theatre goers sprang from consultant research, no doubt at great cost, saying that the biggest barrier to theatre going is "it's not for someone like me". (Price of NAC tickets might also be a tiny impediment.) And so NAC management came up with Black Out Nights. "Honored that @CanadasNAC is standing by their commitment to a BLACK OUT performance of one of my favorite plays, 'IS GOD IS,'" tweeted playwright Jeremy O'Harris who holds a masters degree from the slave ship known as Yale.
News of the NAC's little secret spread outside the cognoscenti—despite the best efforts of the Media Party. Soon, the so-earnest-it's-painful arts administrator who runs the NAC these days was skating backwards faster than Bobby Orr. Deciding it was not a BLM mountain to die on, Christopher Deacon declared that the NAC might have to "course-correct and refine" its virtue orgy. Too bad for a progressive organization that hired a Director of Equity and Inclusion, whose stunning advice was that the NAC should do more Equity and Inclusion.
Now, the entire event has been shelved, to the chagrin of the same publicly funded zealots who wanted Jordan Peterson banned from speaking in Ottawa. "Sometimes the most needed change encounters resistance," quoth commissar Deacon. In finest apparatchik speak Deacon says they'll persevere. "But we press on… it's a journey to a better place". In case you're wondering Deacon is a white male liberal, but his black heart is in the right place. Which is good enough for the PMO.
(Sidebar: I worked as a PR flack at the NAC around the time of the first Quebec Referendum in 1980. Inclusion of francophones, not promotion of blacks, was the flavour of that Trudeau regime. So we had a dedicated well-paid employee whose job was to translate English into perfect Larousse French. Translating from French to English was my job, and anyone who's heard my French will know how frightening a prospect that was for national unity. But no one cared.)
Lest one think this CRT outreach is limited to the NAC, look no further than Toronto's Theatre Passe Muraille which— in my theatre days of the 70s-80s— was a plucky outfit long on class warfare and unwatchable plays. That continues into today where the star of a one-woman show on colonialism and such refused to let white theatre critics review her oeuvre 'bug".
Not to be outdone, Passe Muraille has its own Black Out Nights when even those willing to absorb the turgid agitprop onstage may not enter if they are un-black. Should someone wish to "self identify" as black they must undergo a gauntlet of staffers who will instruct them in the proper right-think. BTW: White staff, technicians and administrators will be allowed to participate and still cash Canada Council cheques.
Make no mistake. This virtue wallow is occurring across the performing arts in Canada, and the Canada Council is the love pump that supports the entire regime of inclusivity and inconsequentiality. Which is to say if you want money from this source— or win awards dedicated to the Arts in Canada— you must parse the accepted grievance du jour for material suitable to the panels who opine on such.
Sample: "Tragedy is a genre obsessed with violence and suffering, often of a sexual or graphic kind, and so some of the content might be triggering for some students."— The University of Aberdeen. Then you can write The Acceptable Death of a Exploitation Salesman or Cat On A Solar-Powered Roof.
Naturally, the Black Out movement has its equivalent in academia. My alma mater, the University of Toronto, now brags about a black convocation to celebrate the ultimate safe space. The organizers say, "On top of the regular demands that come with earning a university degree, Black students often deal with the added stress of microaggressions and a lack of representation in the classroom."
Nothing says Nelson Mandela or Martin Luther King more than retreating from the world. The organizers of U of T's Black Convocation announced, without irony, that the theme of (the 2021) event preferred by safe-space fans is "resilience."
The percentage of Canadians who fervently believe the safe-space mantra— sticks and stones will hurt my bones but words will destroy civilization— can safely be contained on one of those leaky scows that ply the St. Lawrence filled with Venezuelan oil. But the impact of this furious, concentrated rabble of class warriors is profound compared to their numbers (blacks are 3.5 percent of Canada's population.)
Why? Because fear. Fear is the secret to the current dystopia— not resilience, as U of T would have it. Those in positions of authority, like General George McLennan in the Civil War, always overestimate the opposition, quaking in their boots that they'll be exposed by a tsunami that exists mostly in grievance sites and academic swamps. Then they go on CBC Metro Morning to publicly bend a knee to this pressure.
In fact the numbers are massively exaggerated by feckless media slappies who think one loud voice translates as a movement as real as the Trucker Convoy. And who flatter themselves as change makers. Until someone calls the bluff on this hustle you can expect much more of this New/ Old Time Segregation.
Sign up today for Not The Public Broadcaster newsletters. Hot takes/ cool slants on sports and current affairs. Have the latest columns delivered to your mail box. Tell your friends to join, too. Always provocative, always independent. https://share.hsforms.com/16edbhhC3TTKg6jAaRyP7rActsj5
Bruce Dowbiggin @dowbboy is the editor of Not The Public Broadcaster A two-time winner of the Gemini Award as Canada's top television sports broadcaster, he's a regular contributor to Sirius XM Canada Talks Ch. 167. Inexact Science: The Six Most Compelling Draft Years In NHL History, his new book with his son Evan, was voted the seventh-best professional hockey book of all time by bookauthority.org . His 2004 book Money Players was voted sixth best on the same list, and is available via http://brucedowbigginbooks.ca/book-personalaccount.aspx
Succession Planning: Justin's Excellent Chinese Adventure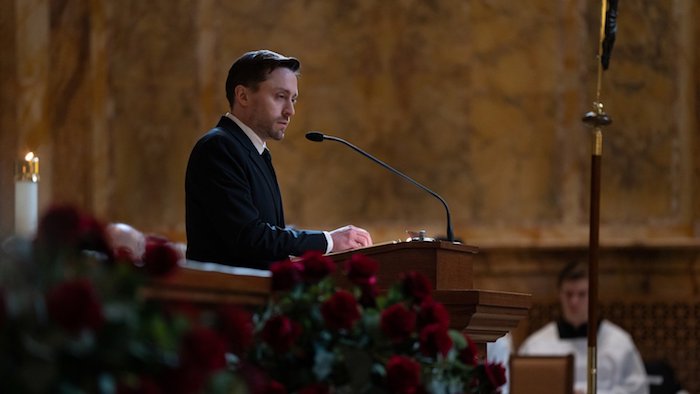 These are sad days. After this weekend we won't have Roman Roy to kick around any longer. In case your Sunday nights have been spent in quiet contemplation the past few years you'll know that Roy (played with Quisling-like glee by Kieran Culkin) is the obsequious youngest child of communications titan Logan Roy in the binge-worthy HBO series Succession.
When last we saw this quivering mass of sarcasm and sexual confusion Roman was trying to deliver a eulogy beside his dead father's casket. It did not go well. No matter. After this Sunday, he'll be living in rerun heaven. That we could only say the same for another, similar privileged dramatic persona, Justin Trudeau.
To those with keen memories the comparison between the blubbering, inconsolable Roman Roy and Canada's current PM Justin Trudeau is inescapable. Skippy, too, was delegated to eulogize his real father, Pierre in 2000. The result was a lachrymose cascade to rival the Lachine Rapids. Still in his Lord Fautleroy phase, Justin was seen by onlookers as the doting eldest son, a man too sensitive for this life. Little did we know that the performance at Notre Dame Cathedral that day was in fact an audition for higher office.
While Roman Roy's breakdown seems to have scuttled his hopes of grasping the brass ring in the family business Waystar, Trudeau's bathetic performance cemented him in the Liberal party as a man they could sell to the gormless hordes of voters in the key 416/613/514 hotbeds.
Soon he was spreading his lugubrious charm on global fronts, touting his sleeves-rolled-up vision while herding "billions" of disobedient children like Italian prime minister Georgia Meloni or these hapless boobs.
And so "Roman" Trudeau has worked this highwire act through every sort of catastrophe since 2015. The PM may have done enough to sink many careers. Remember the Aga Khan? Bollywood? Blackface? SNC Lavalin? WE Charity? How he has escaped cancellation when Culkin's character is headed to the Crave TV boneyard is one of the mysteries of the age.
This week past has rendered another episode that not even the skilled writers of Succession would dare pull off. Having somehow missed the fact that the Chinese government has been actively stirring up trouble in Canada's elections— elections in which he has personally eked out victory— Trudeau decided to calm Canadians by producing a report on the extent to which his pals in Beijing have been playing for him.
But here— screen writers take note— is the master stroke. The man in the funny socks decided that the ideal rapporteur for the job of reassuring the nation of his purity was old family friend, onetime board apparatchik in the Trudeau Foundation whose children are reported to have gone to university in China, and governor-general who'll do what he's told, David Johnston. Talk about deus ex machina!
Why the octogenarian Johnston accepted this poisoned chalice is anyone's guess— writers would call it implausible, unethical for a China hand to be arbitrating this. But accept he did. And Tuesday he disgorged his findings which say, in effect, a public inquiry might unearth too many state secrets. So let's not go there. Trust me.
Hinting at the utter dysfunction of the PM's office, the petrified bureaucracy beneath Justin and the epic incuriosity of Trudeau's cabinet chums, Johnston admitted that the PM's claims of being ignorant of warnings from CSIS about this problem dating back years might actually have merit.
A fig leaf! Yes, a fig leaf that the ethically bereft PM grasped with both hands, saying in effect that it's a wonder he can even get the RCMP to do a musical ride into the Trucker Convoy. But to sit atop a chain of command this moribund? Canada is lucky he's there to hold it all together.
Even Johnston's many friends in the Family Compact were befuddled. Which was the greater lapse? The former McGill U. Principal (President) accepting to work as Trudeau's get-out-of-jail-free card or the slap-dash scholarship of the piece? Former Conservative leader Erin O'Toole— the man defeated by Trudeau in 2020— wrote that Johnston only interviewed him on this Sino Scandal after he'd sent the opus off for translation.
We'd say that, this time, Trudeau has exceeded even the plausibility of a Succession script. His scolding by an irate Meloni, followed by this Chinese codswallop must surely mean the end of his character on the long-running PMO show. How can he continue to erode confidence in government— especially his own government— with this carnival of chaos?
Being a betting type we'd say Succession is not coming back after Sunday. But we think the show runners for Trudeau's long-running show still have at least one remaining season left for more Justin antics. Unless the Chinese say no, of course.
Sign up today for Not The Public Broadcaster newsletters. Hot takes/ cool slants on sports and current affairs. Have the latest columns delivered to your mail box. Tell your friends to join, too. Always provocative, always independent. https://share.hsforms.com/16edbhhC3TTKg6jAaRyP7rActsj5
Bruce Dowbiggin @dowbboy is the editor of Not The Public Broadcaster A two-time winner of the Gemini Award as Canada's top television sports broadcaster, he's a regular contributor to Sirius XM Canada Talks Ch. 167. Inexact Science: The Six Most Compelling Draft Years In NHL History, his new book with his son Evan, was voted the seventh-best professional hockey book of all time by bookauthority.org . His 2004 book Money Players was voted sixth best on the same list, and is available via http://brucedowbigginbooks.ca/book-personalaccount.aspx
The Formidable Superstar, Jim Brown Never Fit Black Or White Stereotypes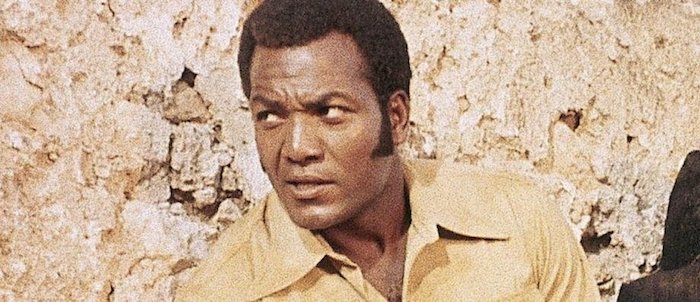 "M***er fuckers be hanging off him. Eight of 'em be begging Jim, 'Please, Jim, would you fall down, please? We're on TV, my kids are watching'." Richard Pryor on NFL players trying to tackle Jim Brown in the 1960s.
The death at 87 of legendary athlete/ film star/ political activist Jim Brown comes just over three months from the death of hockey icon Bobby Hull. Both were alpha males possessed of adonis figures, the essence of vitality in their time. Brown gave up the NFL to become a film star. He went on to champion causes in the black political movement.
Hull went on to sire a HHoF player Brett Hull and work in the cattle industry. He also traded on his stardom. He is still regarded as one of the five most famous Chicago sports figures of all time, up there with Michael Jordan, Dick Butkus, Gayle Sayers and Ernie Banks.
Neither man was without controversy, however. Brown's name was frequently associated with domestic violence. According to press reports, "On June 9, 1968, Brown, then 32, was booked on suspicion of assault with intent to commit murder against his girlfriend. The arrest occurred when Brown lived in Los Angeles while working as an actor. The woman, a model, was found semiconscious and moaning on a concrete patio 20 feet below the balcony of Brown's Hollywood apartment."
There were other incidents with police involvement, many in fact, but you get the drift. Hull, too, had a nasty legacy of domestic assault stemming from incidents involving his first wife. Neither man spent time in jail for the episodes. Hull made some politically insensitive remarks as well.
But, funny thing. When Hull died the Canadian sports press reports dutifully dredged up all his personal business to rebalance the adulation he received in life. As we reported at the time, some people thought that part of his life defined Hull.
But you had to look very hard into the reports of U.S. sports media on Brown's death this week to find much about his less-attractive side. The praise for his athletic prowess was effusive. Rightly so. But for the liberal sports press that came of age in the 1960s, it was too much to taint Brown's political legacy by showing his less-flattering past. So they almost universally gave it a pass. In one interview, Bob Costas, the liberal's liberal in the press box, skirted the issue to dwell on his boyhood memories of Brown.
Wonder why? Those news sources that dared mention it— the New York Times— were lambasted for sullying his reputation with the facts. "It's the New York Times vs. ESPN for scumbag of the week" is a sampling of the pushback from the sports world.
While playing at Syracuse, Brown was perhaps the greatest lacrosse player in American history before going on to football fame with the Cleveland Browns of the NFL. We can still remember, as Richard Pryor did, the sight of No. 32 dragging defenders along behind him as he set rushing and TD records in a 12-game season— records that are still mostly unassailable. He's a Top Five NFL player all-time. Colts HOF tight end John Mackey summed up Brown's style. "He told me, 'Make sure when anyone tackles you he remembers how much it hurts'." They did. Vividly.
We can also recall the shocking news that Brown was ditching football in 1966 after nine NFL seasons to star in a Hollywood epic, The Dirty Dozen, with Lee Marvin, John Cassavetes and Donald Sutherland. (He intended to return to the Browns but when they wouldn't let him miss training camp he retired.) How would he do? We rushed to see the film. Brown was just fine, dragging his fellow cast members after him like NFL players as he took on the Nazis.
He went on to star in 100 Rifles as Hollywood's first black action star. Other movies followed. When the glamour of films lost its lustre Brown became an icon for the black political movement. He supported Muhammad Ali in his fight to avoid prison for refusing to serve in Viet Nam. He created camps and schools for black children and was a recurring figure at the seminal moments for black empowerment.
But his philosophy was not today's Marxist #BLM brand. "We've got to get off the emotional stuff and do something that will bring about real change," he said. "We've got to have industries and commercial enterprises and build our own sustaining economic base. Then we can face white folks man-to-man and we can deal." He was not easily intimidated.
In 2018, Brown and Kanye West met with President Donald Trump to discuss the state of America. Criticized by the black community for the meeting, Brown said, "we can't ignore that seat and just call names of the person that's sitting in it". Brown called Trump "accessible", and said that the president was not a racist. The Brown obits in liberal media buried those quotes deep in stories.
Still he scared some folks. Files declassified in 2003 showed that the FBI, the U.S. Secret Service and several police departments had monitored Brown and the Black Economic Union, attempting to smear the group as a source of Communist and radical Muslim extremism. Hillary Clinton would have been proud.
Brown himself was into unapologetic self-improvement as he showed when he went to Pryor's hospital room after the comedian set himself alight while freebasing. While others soft pedalled their advice Brown made it clear that Pryor had to kick drugs, and that he would help him do so. (As thanks, Pryor later screwed Brown in a film deal that would have brought him millions.)
Brown was unrepentant when confronted about his past. "I'm no angel," he told The (Cleveland) Plain Dealer in 1970. Regarding the assault allegations, he said, "I've never been convicted. I've just been harassed. I've been hit so much I don't sting any more… I take it and look my accuser in the eye. I don't look at my shoes when I talk to anybody. I know what I am. I only have to live with myself."
That he did. The biggest difference between him and Hull was that the critics of the Golden Jet wanted to get tawdry clicks from his life story. With Brown they wanted him to advertise their Woke selves. That's a huge and crucial difference in this insane world.
Sign up today for Not The Public Broadcaster newsletters. Hot takes/ cool slants on sports and current affairs. Have the latest columns delivered to your mail box. Tell your friends to join, too. Always provocative, always independent. https://share.hsforms.com/16edbhhC3TTKg6jAaRyP7rActsj5
Bruce Dowbiggin @dowbboy is the editor of Not The Public Broadcaster A two-time winner of the Gemini Award as Canada's top television sports broadcaster, he's a regular contributor to Sirius XM Canada Talks Ch. 167. Inexact Science: The Six Most Compelling Draft Years In NHL History, his new book with his son Evan, was voted the seventh-best professional hockey book of all time by bookauthority.org . His 2004 book Money Players was voted sixth best on the same list, and is available via http://brucedowbigginbooks.ca/book-personalaccount.aspx