Teen vaping sets off alarm in schools
Education and enforcement set to clear the air
 From EPS
The Edmonton Police Service School Resource Officer Unit is partnering with the University of Alberta Faculty of Nursing to bring attention to the growing issue of youth vaping and flavoured nicotine use in schools.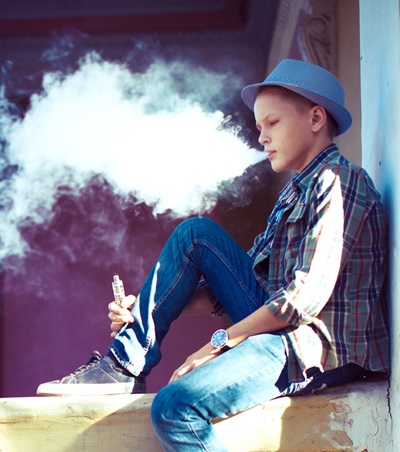 "We're seeing a dramatic increase in vaping among teens in junior high and high school, even pre-teens in elementary school are trying out their older siblings' vapes.  It's very disruptive to the school environment, I've seen numerous students get caught and suspended for vaping in school, and this year I've seized close to 50 vaping devices with vape juice totalling over $1,500." Const. Joshua Maeda, the EPS School Resource Officer for M.E. LaZerte High School.
While Edmonton schools report anecdotal evidence that student vaping is on the rise, a new study published in the British Medical Journal in June 2019 found a 74 per cent increase in vaping among youth aged 16 to 19 in Canada from 2017 to 2018. Health Canada reports 23 per cent of students in grades 7 to 12 have tried an electronic cigarette.
This alarming adolescent trend has also been observed by University of Alberta Faculty of Nursing students entering the health care field, who feel more can be done to educate teens and their parents of the potential health risks and vulnerability to addiction.
"The main reason teens start to vape is because of the flavoured nicotine, which not only tastes good, but gives them a head rush that feels good.  But the effects of nicotine and vaping are toxic to a developing brain and body, so we have to take action before the nicotine addiction kicks in." Nancy Barnes, Registered Nurse and Faculty Lecturer with the U of A Faculty of Nursing, highlights the risks.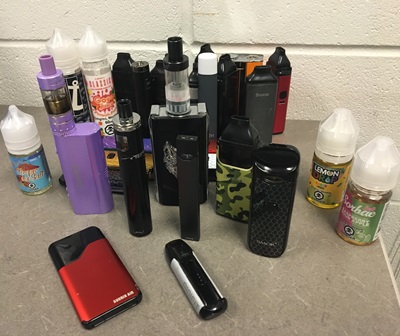 Experts say that electronic cigarette devices deliver higher doses of nicotine than traditional cigarettes, and one vaping pod may contain the same amount of nicotine as a package of cigarettes. The addition of sweet flavouring to vape juice masks nicotine's naturally unpleasant taste and increases the appeal of vaping over traditional smoking.
Most underage users report purchasing their vaping products illegally from vape shops or convenience stores after seeing vaping advertising at the locations, which contravenes the Alberta Tobacco and Smoking Reduction Act. Under the Act, it is illegal to sell to minors, to sell any flavoured product containing nicotine, and to display or advertise any tobacco or nicotine products.
To reduce the prevalence of youth vaping, EPS officers and U of A Faculty of Nursing students are launching an education and enforcement campaign.
This summer, EPS officers will be visiting vape retailers to speak to owners about the problem and check for compliance to regulations. Shops breaching the law will be issued warning letters, and subsequently fined if they do not comply within the given time frame.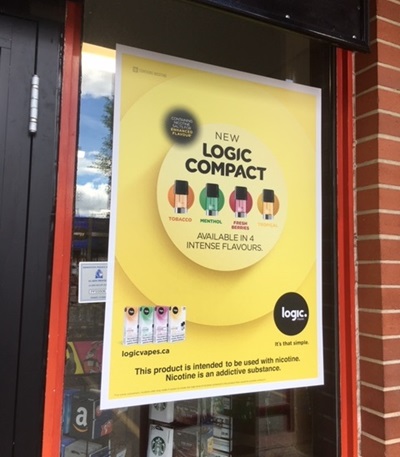 Later in the fall, U of A Nursing students will be working with Edmonton schools to educate teens on the health risks and consequences of vaping through a series of presentations and distribution of resource materials.
"Health promotion, and illness and injury prevention, are the foundation of professional nursing practice.  As future health care providers, this is a great opportunity for our nursing students to use their expertise and work collaboratively with police on a common problem facing Edmonton's youth." Nancy Barnes 
"Kids are vulnerable because of peer pressure and lack of knowledge, but if we get the right information out to the community, we can keep these kids on the right path and avoid future addictions." Const. Joshua Maeda
For more information on the risks and consequences of vaping, please visit Health Canada.
Track on 2 showcases Clayton Bellamy, Dan Davidson, and Maddison Krebs at the first "Stillhouse Songwriter Sessions" Jan. 15th
Edmonton, AB — In a new partnership that will create more opportunities for entertainment in Central Alberta, The Track on 2 and Trixstar are pleased to announce that Trixstar has been contracted to act as an entertainment consultant for the Track on 2 Horse Racing and Event Centre in Lacombe, Alberta.
Beginning January 15, 2020 The Track on 2 Event Centre will host a weekly Songwriters Series featuring local, regional and national level artists. Creating a special experience for both artists and fans, the listening room atmosphere will host 3-4 artists each week with a focus on the craft of songwriting and the stories that go along with it.
Plans are also in the works for various outdoor concerts, comprehensive race day programming and various other community events.
Set in an intimate listening room atmosphere that will create a unique experience for both artists and all those attending, The Track on 2 Stillhouse Sessions will focus on the craft of songwriting and the stories that go along with it. What you will experience here is a listening room. Talking is encouraged before the show, between sets, during intermission, and after the show but during the performances, audience members are asked to keep their voices low and talking to a minimum.
MEET THE SONGWRITERS
CLAYTON BELLAMY has won many awards including a Juno for Best Country Recording, a five time Canadian Country Music Award winner Canadian Country Music Awards, and SOCAN Songwriter of the Year award. Clayton has dominated the stage performing at the Grand Ole Opry has been featured in People Magazine The New York Times and Rolling Stone and even performed for President Carter. He has released five solo studio records and has had songs recorded by Big Sugar Matt Anderson Grady Dan Davidson Jason Blaine W3apons FKB Willie Mack and many more. Bellamy is also one of the three members of the group The Road Hammers, which has released four studio albums, in addition to charting twelve singles in Canada with two number one singles and two in the United States
DAN DAVIDSON has created undeniable momentum in the last few years. With 3 CCMA nomination, 10 ACMA awards, a gold record, a number 1 selling Canadian song, top 20 charting numbers and over 100 performances this year – its easy to forget that he is still a new face on the scene. Dan exploded onto the Canadian country scene in 2016 with the release of his second single "Found" (Co-written by Clayton Bellamy). Dan became arguably the indie story of 2016/2017 as his single "Found" rocketed up the charts and he became the #1 charting indie artist in Canada. It was also the #1 selling Canadian country song for several weeks in July and August 2016. On just his second release ever in country music – he has a GOLD single. The following singles "Barn Burner", "Say We Did", and "Lets Go There" helped further his momentum with more top 20 recognition and solidified his name as an artist on the rise – definitely someone to watch.
MADDISON KREBS- The singer/songwriter from Okotoks Alberta, Canada, got her first guitar when she was six, so she could put her poetry to music. Right away, you could see her talents and drive would make her dreams come true. She dreamed of having a publishing and record deal by 2016; that's the year she had won the 'On the Spot Contest' with Ole. She dreamed of moving to Nashville to pursue her career by 2018; that's the year she moved to Music City. In Nashville, she finds herself working with some of music's best producers and songwriters, such as Jeff Trott (Sheryl Crow, Stevie Nicks) and Tony Martin (Tim McGraw, Keith Urban). POP DUST says, "Maddison Krebs has one of those voices you listen to and instantly feel like you've known her your whole life." Maddison's brand new self-titled EP is now available everywhere. Beginning January 15, 2020 The Track on 2 Event Centre will host a weekly Songwriters Series featuring local, regional and national level artists. Creating a special experience for both artists and fans, the listening room atmosphere will host 3-4 artists each week with a focus on the craft of songwriting and the stories that go along with it.
Plans are also in the works for various outdoor concerts, comprehensive race day programming and various other community events.
"We are thrilled to bring the expertise and professionalism of Trixstar on board. They share the same passion for live events as we do and see the full potential of our property as more than just a race track. They also understand our commitment to the community and will help foster that partnership.", says Kurt Belich co-owner of The Track on 2.
"Kurt, Kyla and Ross are exceptional leaders in their industry. We are excited at the opportunity to work with their talented team and create an entertainment destination at The Track on 2. Their vision will no doubt enhance the community and region.", says Trixstar's Chris Melnychuk.
About Trixstar
Founded in 2005 and with offices in Nashville, Edmonton and Calgary, Trixstar is a 360-degree live event management & consultation firm that activates both city and rural markets with festivals, concerts, brand activations as well as celebrity and speaker events. Working alongside organizations that want to create brand awareness, generate excitement and raise funds through impactful events and unique experiences. www.trixstar.com
The Track on 2 is a horse racing & event centre located just outside of Lacombe, Alberta on the QEII Highway. The racetrack has a one mile dirt track and the only 7/8 mile turf track in Western Canada. The facility includes a large grandstand, a riding arena and a number of stables. Open year round, the facility is also home to an amazing restaurant, The Funky Monkey Kitchen + Bar featuring famous Chef Pete Sok and has a simulcast room streaming international races as well as a VLT lounge. The Track is locally owned and operated by couple Kurt & Kyla Belich and their business partner Ross Morrison. A schedule of all upcoming events can be found at thetrackon2.com
Doors 6:00 PM, Show 7:00 PM, Tickets $5.00
TICKETS & ADMISSION
As a capacity crowd is expected for opening night on January 15, 2020 all attendees must have a ticket available through Eventbrite to ensure admittance.
COME EARLY AND JOIN US FOR A DINNER BUFFET
Dinner 530-630PM. $23/pre-purchase. $30/walk-ins.
Irish Beef & Guiness Stew
Jim Beam Bourbon Chicken
Chef's Mashed Potatoes
Penne Primavera
Roasted Herb Seasonal Vegetables
House Salad
Assorted Dessert Squares
Read more stories on Todayville.
Edmontonians invited to sign Book of Condolence
Following the crash of Ukraine International Airlines flight 752 and the tragic loss of 176 passengers, including 63 Canadians and many from the Edmonton area, the City of Edmonton has placed a book of condolence at City Hall.
People are welcome to visit City Hall to express their condolences to the families, friends, colleagues and neighbours of those who were lost. The book will be presented to the Iranian Heritage Society of Edmonton as an expression of Edmonton's support.
The condolence book will be available daily between the hours of 8:30 a.m. and 4:30 p.m., inside the south entrance of City Hall, at 1 Sir Winston Churchill Square, until Wednesday, January 15th.