Speed Skater Cindy Klassen Inducted into Alberta Sports Hall of Fame
It was through disappointment in one sport that Cindy Klassen found tremendous success in another, ultimately becoming one of Canada's most decorated Olympic athletes.
At 17 years old, Cindy tried out for the 1998 Canadian Women's Olympic Hockey Team but was not chosen, and that's when she followed her parents advice and traded in her hockey skates for speed skates. In 1999 she moved to Calgary to chase her Olympic dream. She quickly climbed the ranks and in 2002 she won her first Olympic medal, a bronze in the 3000 metres at the Salt Lake City games. Four years later Cindy would make Canadian Olympic history, becoming the only Canadian to win 5 medals in a single games, claiming a gold, two silver and two bronze in Turin. This earned her the prestigious honour of being named Canada's flag bearer for the closing ceremonies. Cindy enjoyed equal success on the world cup circuit, winning 115 international medals in her 15 year career, including 46 gold. Cindy was named Canada's Female Skater of the year four times for long track speed skating.
Cindy has passed on her values of strong character and work ethic throughout her career. She has worked with numerous charities to advance women's sports in other countries. She is a role model on and off the ice, working to provide girls and women opportunities to participate in sports.
Todayville is proud to have produced the video profiles of this year's Inductees. Learn more about the 2018 inductees here.
Since it's inception in 1957, hundreds of Albertans have been inducted into the Hall of Fame. We invite everyone to join us in this celebration of both new Inductees and returning Honoured Members, and their lasting impact on sport in our province. If you would like more information on the Induction Banquet or to order tickets, please call (403) 341-8614.
Help Us Preserve Alberta's Sport History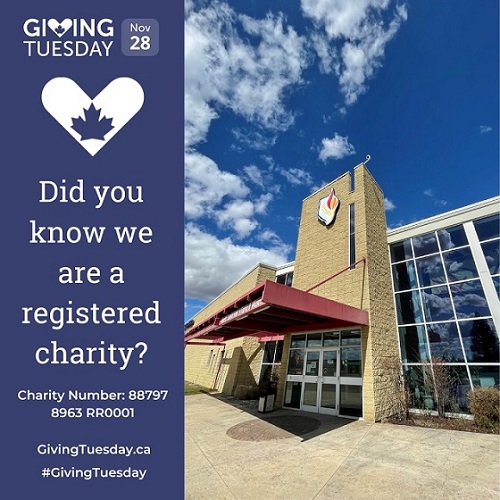 As we approach Giving Tuesday, we invite you to join us in celebrating the spirit of athleticism and honoring the legends who have left an indelible mark on the world of sports. At Alberta's Sports Hall of Fame, we are dedicated to preserving the rich history of sports, recognizing outstanding sports heroes, and inspiring future generations.
Why Support Our Hall of Fame?
Preserving Sporting Legacy: Our Hall of Fame stands as a testament to the achievements, dedication, and passion of athletes and builders who have shaped the landscape of sports. By supporting us, you contribute to the preservation of their legacy for years to come.
Inspiring Future Champions: Every inductee enshrined in our Hall of Fame serves as a source of inspiration for aspiring individuals. Your generosity helps us develop programs that foster the next generation of champions, instilling values of discipline, teamwork, and perseverance.
Community Engagement: We believe in the power of sports to bring communities together. With your support, we can organize events, outreach programs, and educational initiatives that promote inclusivity, diversity, and the joy of sports within our community.
How Your Donation Makes a Difference:
$25: Provides resources for the maintenance and preservation of historical artifacts.
$50: Supports educational programs that introduce schoolchildren to the history and importance of sports.
$100: Contributes to the development of interactive exhibits, making the Hall of Fame an engaging experience for visitors.
$250 and above: Enables us to expand our outreach, bringing the magic of sports to underserved communities.
Join Us on Giving Tuesday:
This Giving Tuesday, be a part of something legendary. Your contribution, no matter the size, makes a significant impact on our ability to celebrate, educate, and inspire through the power of sports.Donate today at
https://www.albertasportshall.ca/
and help us continue the legacy of greatness in sports.Thank you for being a champion of sports history and the people who have made it unforgettable.
With gratitude,
Alberta Sports Hall of Fame Team
Alberta Sports Hall of Fame pays tribute to last surviving member of the 1948 Grey Cup Champions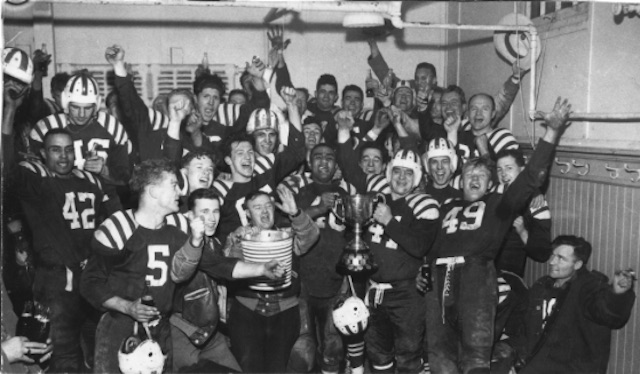 THE HALFTIME REPORT –
News from the Alberta Sports Hall of Fame
October 2023
Honoured Member Ced Gyles Passes Away
Cedric Gyles, the last surviving member of the 1948 Calgary Stampeders Football Team, passed away at the age of 96.The Calgary Stampeders Football Team went undefeated in the 1948 season, including winning the Grey Cup on one of the most memorable and bizarre plays in football history. The team was inducted in 2000.Click below to read Ced Gyles' obituary.
Lucy Tries Sports at the Hall of Fame
Lisa Bowes, the author of the Lucy Tries Sports series, will be doing a book reading with us on October 24. Not only will kids get to hear about Lucy trying sports, but they will get to try them for themselves! The book reading will be from 2 pm – 3 pm and is $5/person.Lisa Bowes is an author, award-winning journalist, and media consultant who is based in Calgary. Learn more about Lisa and the Lucy Tries Sports series by clicking on the link below.
This newsletter is sponsored by Travel Alberta.
Honoured Member Profile – David Williams
Achievement Award – Inducted 2009
Dave has worked tirelessly for many years as a builder of sports in Alberta. He was active in Edmonton's sporting community. He was a founder of the Edmonton Gold Bar Lacrosse Club and the Edmonton St. Mikes Hockey School.
Learn more about Dave by visiting his Honoured Member profile.
Provincial Sport Organization – Alberta Lacrosse Association
Through innovation and collaboration, the Alberta Lacrosse Association strives to foster partnerships that inspire participation and inclusiveness while honouring the game of lacrosse.
In the Community: Fall Edition
The Hall has attended a couple of different events in Red Deer the past couple of weekends.
We attended the first Premier Sports Card Convention where we showcased a few of the many artifacts in our collection, such as a replica of Honoured Member Grant Fuhr's goalie mask.
We also attended a Fall Festival where our games definitely attracted the attention of many families.
If you would like us to attend your event, please call 403-341-8614.
Honoured Member Interviews: Lyn Radford
This past summer we received a grant that enabled us to hire a media student. Our student Justin reached out to a few of our Honoured Members and set up interviews, either in person or through Zoom. Lyn Radford was one of the first Honoured Members that Justin interviewed. Today we are sharing her interview with you.
We're sharing our interview with Honoured Member Lauralyn (Lyn) Radford. Lyn was inducted in 2023 as a Multisport Builder.
Invest in Alberta's Sport History​
The Alberta Sports Hall of Fame needs your support to continue the ongoing preservation of Alberta's sports history and the development of museum exhibits. We are grateful and appreciative of the generosity of our supporters and friends.