Senate Reform needed sooner than later for the sake of national unity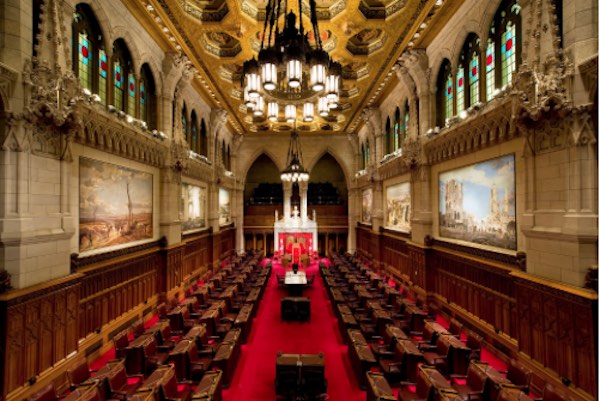 Real Equality For Provinces
Last week I wrote to you all about how some provinces are more equal than others when it comes to seats in the House of Commons.
You can refer back to last week's email for the full details, but here's a quick summary:
In theory, seats are distributed across the country based on the populations of the provinces but, in practice, a number of provinces receive "bonus" seats to make things "fairer" for them.
Quebec gets 6 bonus seats, while some of the smaller provinces receive a few too, and once all the political favours are handed out, at the extreme end of things, we end up with Prince Edward Island having one seat per 40,000 voters, while Alberta, British Columbia, and Ontario have one seat per 120,000.
Despite this, Quebec politicians want Quebec to not lose seats when the re-calculation of population is done and, in fact, the Bloc Quebecois has asked for a guarantee that Quebec will have at least 25% of the seats in the House of Commons, no matter their population.
The debate over seats in the House of Commons exposes a fatal structural deficiency in confederation, where the east demand to be able to maintain the power they hold, despite the fact that the west's population has grown at a much faster rate.
Clearly, they're not actually interested in democracy, they're interested in power, but despite all this, Quebec's position does actually contain a nugget of validity – yes, really!
One of Quebec's primary concerns is to protect itself from overreach by the federal government in Ottawa, and on that point, Alberta agrees (even if we'd do far different things if we were left alone by Ottawa).
But the place to protect provincial rights is the Senate, not the House of Commons.
The House of Commons represents the people, and so should have seats distributed evenly by population, so every Canadian has an equal say.
The Senate should represent the provinces, and so should have seats distributed evenly by province, so every province has an equal say.
Instead, Senate seats are currently assigned on a regional basis:
24 seats for Ontario
24 seats for Quebec
24 seats for the Maritime provinces
24 seats for the Western provinces
6 seats for Newfoundland and Labrador
3 seats for the territories (1 each)
Obviously, this distribution is based on politics not on fairness, and if we ever want a Senate that can act as a real check on the power of the federal government on behalf of the provinces, then the seats must be distributed evenly.
Earlier today, federal Conservative Party leadership candidate Pierre Poilievre said that he supports provinces electing Senators and that, as Prime Minister, he would appoint Senators elected by provinces, rather than appoint political friends and allies as Prime Minister Justin Trudeau has done up until now.
But Poilievre also said that Senate reform was unlikely as, in order to achieve Senate reform:
"We'd have to open the constitution, which would begin a whole new can of worms about every other grievance that people have with the constitutional structure of the nation."
Poilievre is right that Senate reform would require opening up the constitution, but this doesn't mean that we should shy away from doing it.
It's long overdue for Canada to make significant changes to update an institution that has a fundamental bias against western Canada, and one of those changes must be reforming the Senate into an equal, elected, and effective Triple-E Senate.
Elmer MacKay once said:
"If we give the centre of our country superior status to the rest, how will we ever change it? It will be very difficult and may destroy us one way or another, because although we are proud Canadians, we have a strong attachment and loyalty to our provinces."
This is exactly why provincial equality must be respected in the governance structure of Canada, before national division erodes to the point of no return.
An elected Senate with effective powers and an equal number of Senators per province is the key to preventing this erosion.
It's time to renew the conversation, re-open the constitution, and restore balance to confederation.
Regards,
The Project Confederation Team
PS: Project Confederation doesn't accept any government funding and never will. We think you should be free to choose, for yourself, which organizations to support. If you're in a position to contribute financially to our important work, you can make a donation here.
Cenovus Energy to buy remaining stake in Toledo refinery from BP for $300 million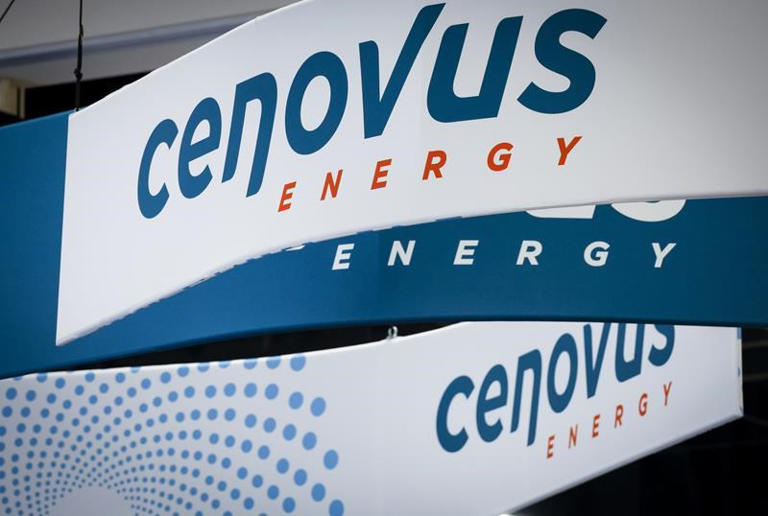 CALGARY — Cenovus Energy Inc. has reached a deal with British energy giant BP to buy the remaining 50 per cent stake in the BP-Husky Toledo Refinery for $300 million.
The Calgary-based oil producer has owned the other 50 per cent of the Ohio-based refinery since its combination with Husky Energy in 2021.
Cenovus says its U.S. operating business will take over operations when the transaction closes, expected before the end of the year.
The company says the Toledo refinery recently completed a major, once in five years turnaround to improve operational reliability.
It says the transaction will give Cenovus an additional 80,000 barrels per day of downstream throughput capacity, including 45,000 barrels per day of heavy oil refining capacity.
The deal brings Cenovus' total refining capacity to 740,000 barrels per day.
Alex Pourbaix, Cenovus president and CEO, says fully owning the Toledo refinery provides an opportunity to further integrate the company's heavy oil production and refining capabilities, including with the nearby Lima Refinery.
"This transaction solidifies our refining footprint in the U.S. Midwest and increases our ability to capture margin throughout the value chain," he said in a statement.
This report by The Canadian Press was first published Aug. 8, 2022.
Companies in this story: (TSX:CVE)
The Canadian Press
Nutrien names Ken Seitz president, CEO amid sweeping changes in agriculture markets
Saskatoon-based fertilizer giant Nutrien Ltd. has named Ken Seitz president and CEO following a months-long global talent search.
The company says Seitz, who has served as interim CEO since January and previously headed up its potash operation, brings 25 years of experience in agriculture and mining to the role.
Nutrien says it has achieved record results under Seitz's leadership amid sweeping changes in agricultural markets and unprecedented global food security challenges.
Russ Girling, chairman of Nutrien's board of directors, says the company's record performance during some of the most turbulent times in the sector underscore the strength of Seitz's leadership.
Seitz, who grew up on a dairy farm in Saskatchewan, says he's "honoured and humbled" to work alongside growers during challenging times.
He says Nutrien is well positioned to help meet the global goals of food security and climate action.
This report by The Canadian Press was first published Aug. 8, 2022.
Companies in this story: (TSX:NTR)
The Canadian Press