Remembering our Parents-Pandemic Assisted Loneliness Death and Life
Someday, we will all lose our parents, grand parents, and friends.
If we are parents, our children will 'lose' us when we are called Home.
The great senses of loss we expererience are as different as colours in the world of nature, or our unique set of characteristics. How we grieve is directly related to our relationships with our family, to the recently deceased and also intimately telling of how we ourselves view the afterlife. Also, in our present state of (what is deemed to be) pandemic, how often we spent time with and what kind of quality time we spent with our loved one.
It has been said that time heals all wounds, but that adage is only as accurate as our internal grieving. My father died 7 years ago, and while our family has grieved, we have moved forward to live our lives.
It is interesting what can trigger us to revisit our mourning and cast our minds back to those in our past. For me, it was Facebook, and a notice that August 25 would have been his 80th birthday. It just so happens that I had driven by the graveyard he is interred at the same day and while I wanted to stop, I did not.
Later that night when I turned on Facebook, that dreaded notice came up, and the whole experience became more odd.
If he had been alive, there would have been a birthday party, and his great grandchildren would have played around his feet. His grand children would have sat beside him and talked about their weeks and days, and he would have smiled and listened as he was more wont to in his later years. His children would have probably popped by for a visit a couple of times this week and as was his custom, sipped coffee from Darth Vader.
But, despite his absence, we still have customs that help us remember.
If there are family pictures on our walls, we look and recall the good times.
If there are family movies, we turn them on and watch/listen to moments captured in time.
Or we call our mom and share a memory and talk about her day, week, and events.
During the course of any family funeral, you get the opportunity to open the book of the life of your loved one and see what they really left behind. Bills, bank accounts, letters, cards, computer files and email are all laid bare for someone to see. Boxes that sat in the attic or garage are now opened and sorted and appreciated.
That is when you really get to know your father/mother/grand parents.
But if there are any questions after seeing their stuff and making hard decisions, you cannot ask but relatives become a resource.
My family has been blessed with a wealth of life material from parents and grand parents, so when we sorted and separated, we saw my father as a young boy, from his baby clothes to his glasses and wallet contents.
It was a great experience to be able to share my father's life with his friends and mothers relatives. His funeral drew people we had not seen for many years, and it was a time that we did not appreciate until later.
My mothers last memories of my father are sweet. He had gone outside onto the garden swing and told my mom that he could hardly wait for spring so he could go outside.. By morning he had passed into eternity.
Experiences like that have been verboten since March, and thousands of seniors have died lonely, isolated, and abandoned by family members, all encouraged by public health policy and abusive facility regulations deemed to protect.
There was an experiment I saw recently that had a child under 1 year old interact with his mother actively, then being told to ignore the child. That child reacted negatively with anger, frustration and screaming until the mother re-engaged with the child. It only took 2 minutes for decreased contact and lack of encouragement to recoil and act out. Imagine months of toddlers and pre-schoolers being told that they cannot play with their friends, or socially active individuals to be allowed interaction?
This video was very enlightening, and gave this treatment a name….Child abuse….Elder abuse….
Since Covid19 was deemed a pandemic, citizens of the world have been shut out, shut up and shut down world-wide. What was once normal is no longer so, and instead of a desire to be social beings we are told to be fearful of everyone because they may carry the virus that might kill Aunt Sadie. The truly sad comment is that this campaign of callousness has been so severe that some people will never recover and re-engage public lives again.
It seems that intelligence, logic, and good statistics are now also forbidden when discussing Covid numbers and penetration. Passion and fear have overwhelmed facts, and in the process, people lose and policy is imposed with questionable ethics.
Lonely is safer (and recommended) than social gatherings with positive relationship outcomes.
In fact, as some have pointed out, Nazi Germany under Hitler practised the same tactics to near global domination. In some ways, I do not think that comparison is not far off.
Back to my point, by trying to protect the vulnerable among us we have sentenced them to death by isolation. Our medical officials and government officials are guilty of something so dreadful it should not be said.
My father, like so many who died before this disease hit us, would not recognize our world of fear and paranoia. In some ways, neither do I.
May God have mercy on our souls.
Tim Lasiuta
Originally published August 29, 2020
Red Deer Recovery Community will offer hope for residents from Central Alberta and around the world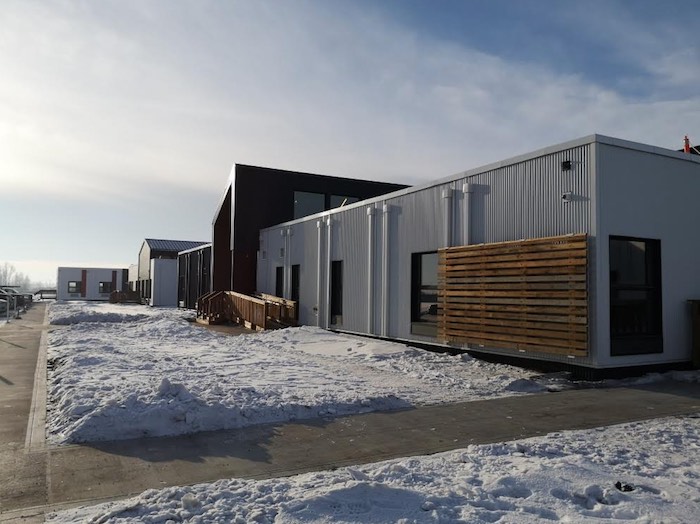 Central Albertans won't be the only ones paying close attention to the official opening of the Red Deer Recovery Community next month. According to Marshall Smith, Chief of Staff to Premier Danielle Smith, jurisdictions from across North America will be looking to the Red Deer Recovery Community for potential answers to their own issues. Red Deer Recovery Community will be the first of 11 the province is opening over the coming months.
Cities across North America and beyond have been battling an addictions crisis, and losing. As the number of homeless people and the number of fatal overdoses continues to rise, cities are looking for new solutions. After years of slipping further behind, Alberta has decided on a new approach to recovery and Marshall Smith has been leading the charge.
Smith is a recovering addict himself. A political organizer from BC, he once worked for former Premier Gordon Campbell. His own crisis started with alcohol, then moved to cocaine dependency before he eventually succumbed to methamphetamine use. The successful political operative found himself without work and living on the street for over four years. Eventually he benefited from a 35 day stay in a publicly funded recovery centre in BC.
Former Alberta Premier Jason Kenney brought Smith to Alberta to head up the UCP's addictions and recovery file. His personal experiences and incredible comeback story are at the heart of Alberta's new approach.
While the success of recovery programs vary, Marshall Smith and Dr. Christina Basedow of the Edgewood Health Network (operators of Red Deer Recovery Community) say with the right treatment and the right amount of time, they expect a very high rate of successful recoveries. Smith says the province won't give up on patients, even if some have to go through more than once.
The Recovery Community is central to this new approach, but patients who will be able to stay for up to a year, will need somewhere to go when they leave. This week the province also announced the Bridge Healing Transitional Accommodation Program in Edmonton. This "second stage" housing will ensure former addicts have a place to stay upon leaving addiction treatment centres. This will be their home in the critical days following treatment when they need to reestablish their lives by finding work or educational opportunities.
Red Deer Mayor Ken Johnston feels the 75 bed Recovery Community will be transformation for Central Alberta. Mayor Johnston says all Central Albertans will play an important role in helping former addicts when they leave the Recovery Community.
Construction of the Red Deer Recovery Community is all but complete.
Thursday, municipal and provincial politicians toured the facility and were introduced to the operators of the new facility. Dr Christina Basedow, Western VP of Edgewood Health Network teamed up with Nicholas Milliken, Alberta's Mental Health and Addiction Minister, to take questions about operations.
Premier Danielle Smith made the trip to Central Alberta to offer support for the project and see the facility first hand.
Red Deer Mayor Ken Johnston and Premier Danielle Smith listen to Chief of Staff Marshall Smith
Marshall Smith explains aspects of the Recovery Community to Premier Danielle Smith, Red Deer Mayor Ken Johnston and Red Deer MLA's Adriana LaGrange and Jason Stephan
In the days leading up to an official opening expected in February, Edgewood Health Network is finalizing the admission process which will see the first batch of up to 75 people suffering addictions moving into single and double occupied rooms.
The new 75-bed facility, will begin accepting residents battling addictions in February. Those residents will stay for up to a full year accessing medications, programming and developing life skills.
In the meantime the province expects a recovery industry will be developing in Red Deer including second stage housing opportunities and counselling.
Ottawa paramedic leader says drug supply getting more toxic amid overdose crisis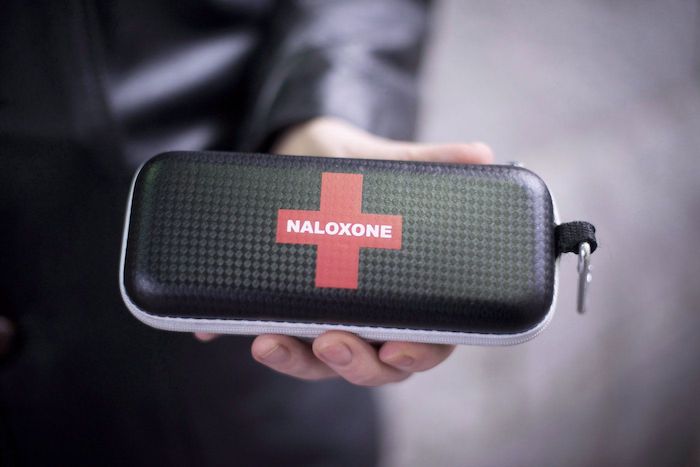 Ottawa paramedic leader Darryl Wilton says not a day went by in 2022 that didn't include an overdose-related call.
He says that although overdose numbers in the Ottawa area have remained steady, the drug supply has become more toxic and antidotes such as Naloxone are becoming less effective.
Wilton, the president of the Professional Paramedic Association of Ottawa, says his team is increasingly seeing benzodiazepines such as valium being used with narcotics, a mix that can require intensive care in the hospital.
The Renfrew County and District Health Unit, which serves communities just west of the city, put out an overdose alert Monday warning residents about "life-threatening" drugs circulating in the area.
The county's acting medical officer of health says that last week, paramedics responded to four overdose calls, which is alarming for the area.
Some safe consumption sites in Ottawa say they are looking to expand their hours of operation, but they are already struggling to meet the demand for their services.
This report by The Canadian Press was first published Jan. 4, 2023.
———