Registration for Summer Day Camps and all summer programming begins on Tuesday, May 9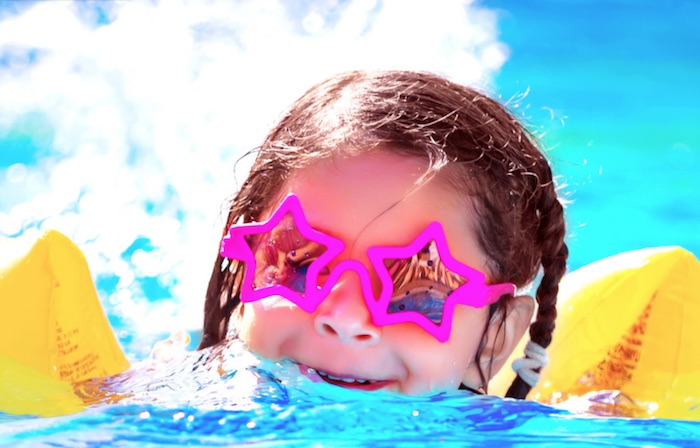 Red Deerians can prepare to sign up for Summer Day Camps, summer swim lessons and more starting Tuesday, May 9.
New program options are viewable on My Activity Guide on Thursday, May 4, and registration will begin on Tuesday, May 9 at 12:00 noon.

Is your little swimmer ready to sail off to the not-so-salty seas of the G.H. Dawe Community Centre for Shipwrecked? Does your creative kid want to explore the colourful world of visual and performing arts at the Intermediate School? Or perhaps your sporty sprout is ready to take on Sports Extravaganza at the Collicutt Centre. All these camps, and so many more, are included in the summer registration session. Families are encouraged to register their children early to guarantee a spot. Day Camps aim to provide children with an opportunity to play, explore, create friendships and experience time in the pool and outdoors while providing families with quality childcare during summer break.

Summer Day Camps run from July 4 – August 30, 2023 and are available in week-long full or half day options. Additionally, 2-hour teen sport camps are new to the selection this summer. Red Deerians can review camp options now by visiting www.reddeer.ca/DayCamps or by picking up a paper copy of the guide at City arts & recreation facilities.

All other summer programs will also be available for registration beginning on Tuesday, May 9. Red Deerians can create their own custom Activity Guide to review all summer program options at www.reddeer.ca/MyActivityGuide. Programs are viewable in the same fashion as they were in the previously produced paper guide. Customers can create their own custom guide and select categories, age groups and locations relevant to them and their families.

Red Deerians are encouraged to visit their Look' n Book accounts prior to registration day to ensure access is up to date. For any questions regarding account access please contact Recreation
at 403-309-8411.

Registration for summer programs begins at 12:00 p.m. on Tuesday, May 9. There are three ways to register for City of Red Deer programs:
Online through My Activity Guide at reddeer.ca/MyActivityGuide
By phone: 403-309-8411
In person at Collicutt Centre, G.H. Dawe Community Centre, Recreation Centre or
Michener Centre
To note, we have updated our system to serve our online registrants more efficiently. Confirmation emails will be sent within 24 hours in an effort to reduce the immediate load on our online systems.
Annexation allows City of Red Deer to build new "Gasoline Alley" commercial district along QE2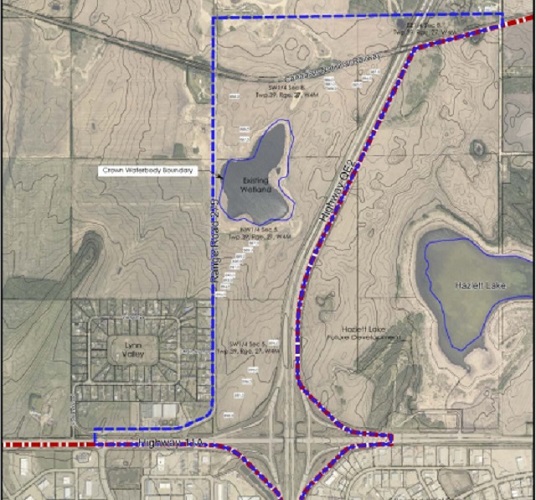 Annexation with Red Deer County approved
This week, The City received approval from Cabinet that the annexation for land north of the Queen's Industrial Business Park and west of Highway QEII from Red Deer County was approved."Our City Council is thrilled with the Government of Alberta's green light on this annexation. This pivotal move sets the stage for Red Deer's next 30 years, transforming our northwestern gateway. Leveraging Highway QEII for commercial expansion will redefine Red Deer's economic landscape. We extend our heartfelt appreciation to Red Deer County for their collaboration and to the local landowners for their invaluable contributions to these fruitful discussions," said Mayor Johnston.On June 22, 2021, Council gave direction to administration to prepare a Notice of Intent to Annex for this area of land. This annexation, encompassing approximately 216 hectares, addressed The City's deficiency in highway fronting commercial land. On February 14, 2022, Red Deer City Council passed a resolution endorsing a Notice of Intent to Annex, therefore supporting for the proposed annexation and directing administration to begin the formal annexation process.

Following that, the application was prepared for the annexation of approximately 216 hectares of land from Red Deer County. Based on landowner consultation, the proposed annexation area was altered from the Notice of Intent to Annex Land to include the entirety of one of the landowners' parcels.

Then in April of this year, the annexation was moved to the next step, when both Red Deer City Council and Red Deer County Council passed a resolution endorsing The City to submit an Annexation Application and Negotiations Report to the Land and Property Rights Tribunal. A Land and Property Rights Tribunal hearing was held on June 20, which allows the Tribunal to receive information and evidence from interested parties. After considering the submissions from all parties, the Tribunal made an annexation recommendation to the Minister of Municipal Affairs for the decision to be made.

Now that the annexation was successfully approved by the province, area structure plans will be prepared and adopted by bylaw, by Red Deer City Council. These annexed lands are intended to be developed as a regional commercial development along Highway 2, providing The City with a significant economic development opportunity.

"Securing this annexation approval has been a great success, thanks to all the collaborative partnerships involved. As we move forward, we're enthusiastic about the potential economic boost this annexation will bring, especially in addressing our shortage of commercial land along the highways," said David Girardin, Major Projects Planner.

Annexation is used by municipalities to realign jurisdictional boundaries to ensure a sufficient land supply for long-term development. The Intermunicipal Development Plan (IDP) between The City and Red Deer County provides guidance for all annexations.

To learn more information about this annexation are encouraged to visit www.reddeer.ca/annexation.
One last hurrah! CFR leaving Red Deer next year
Westerner Park Celebrates 5 Years as Home to Canadian Finals Rodeo
In partnership with the Canadian Professional Rodeo Association (CPRA), Westerner Park proudly marks five outstanding years as the host of the Canadian Finals Rodeo (CFR).
For over half a decade, Westerner Park has been a dynamic hub for rodeo enthusiasts, distinguished athletes, and passionate fans, uniting in celebration of the indomitable spirit of Canadian Rodeo, our western heritage and the agricultural sector in Alberta.
As we bid adieu to this chapter, we mark the transition of this distinguished event to a new host city. We wholeheartedly convey our best wishes to the incoming hosts, confident that they will continue with the same ardor and devotion that Westerner Park has exemplified throughout our tenure.
The collaboration forged between Westerner Park, the Canadian Finals Rodeo, the Canadian Professional Rodeo Association, the City of Red Deer, and Red Deer County, has been nothing short of extraordinary. Together, we've preserved the legacy, showcasing the heart and soul of rodeo in Canada, while also leaving a profound impact on our broader community.
"Hosting the Canadian Finals Rodeo at Westerner Park has been a privilege and a source of immense pride for our organization. We are grateful for the memories created and the impact this event has had on our community. As we pass the torch to the next host city, we look forward to an exciting future for Westerner Park. We remain committed to being a dynamic destination for agriculture, entertainment, culture, and community engagement in Alberta."
— Shelly Flint, Chief Executive Officer, Westerner Park
We eagerly anticipate the continuation of the Canadian Finals Rodeo in Alberta, secure in the knowledge that this iconic event will remain a cornerstone of our nation's rodeo heritage.
"The City of Red Deer is incredibly grateful for the five years the CFR made Red Deer home," said City of Red Deer Mayor, Ken Johnston. "From the citizens, the businesses, and our whole community we are thankful for the benefits this event brought to us, and we are excited to have one last hurrah this year. City Council and I wish the City of Edmonton all the best in keeping this event to our great province."
Red Deer County Mayor Jim Wood remarked that "over the past five years, Red Deer County has been a proud sponsor of the CFR. The world-class event has given visitors a chance to see what central Alberta has to offer and provided a big boost to local businesses. I am excited to welcome contestants and rodeo fans one last time, knowing that next year the legacy of Canadian rodeo and agriculture will remain in good hands".
Furthermore, Westerner Park, along with the City of Red Deer and Red Deer County, will continue to collaborate in bringing events and initiatives that the community desires. This collective effort will result in continued
economic prosperity for Central Alberta.
Moreover, the recent 30-million-dollar expansion to Red Deer Regional Airport presents exciting opportunities for our community, promising increased accessibility and potential growth for events hosted at Westerner Park.
"Looking ahead, the future is bright for Westerner Park. We eagerly anticipate the myriad of opportunities to host both new and returning clients, further solidifying our position as a premier destination for dynamic events. The next chapter promises growth, innovation, and even greater contributions to the vibrant tapestry of Central Alberta's cultural and economic landscape."
— Tyler Nightingale, President, Westerner Park Board of Directors
About Westerner Park
Westerner Park is Central Alberta's largest tradeshow, agricultural, sports, entertainment, and convention facility. A not-for-profit organization and agricultural society, Westerner Park typically generates $150 million annually in economic activity, hosting over 1,500 events and 1.5 million visitors each year.