Referendum will help Albertans kickstart national conversation about unfair Equalization, Danielle Smith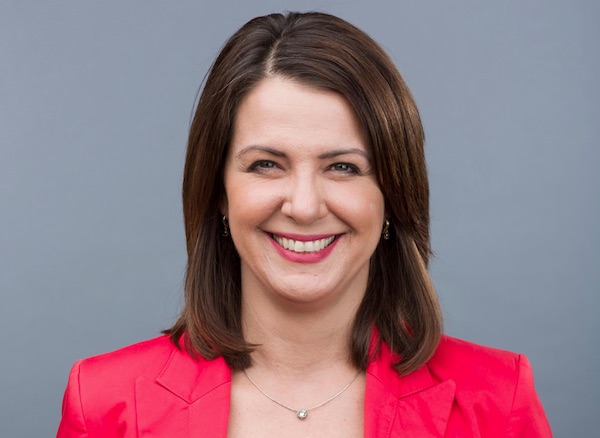 Equalization referendum…
During the Stampede I met a pollster doing some polling on the equalization referendum in the fall. It has me worried. If the vote were held today there would be a lot of undecided. While it would likely still pass, we need the vote to be resounding so there can be no mistake how Albertans feel they are being treated.
For those of us who are diehard activists, voting "Yes" to remove equalization from the Constitution is a no brainer. When Brian Jean first proposed it I thought it was a waste of time. What's is the point of having the province vote on a federal program? I initially thought.
Then Jean explained it to me in an interview and I thought the strategy was brilliant. By voting yes to delete a section of the Constitution it gets the ball rolling for a bigger conversation about Alberta's role in Confederation. Under our parliamentary system – advised by court rulings and conventions – constitutional scholars say a "yes" vote will initiate a process that will unroll across the country. The federal government will be obligated to negotiate with Alberta in good faith and the other provincial legislatures will be compelled to consider a similar question in their provincial legislatures.
Here's how it would work…
 
Here's what could happen if we have a yes vote.
The other provinces will be compelled to consider and vote on the issue. If there are 7 out of 10 representing 50 per cent of the population it will be removed from the Constitution.
Admittedly, this is an unlikely outcome. I think we could convince AB, BC, SK, ON and NF that we are all being similarly hosed under the existing equalization program, but how would you ever convince net recipients such as QC, NS, PEI, NB and MB? Still, it would get a national conversation going about why the net payers are so frustrated.
If we don't get others to agree, the principle of equalization stays in the Constitution, but we have a meaningful two-way dialogue about how it should be restructured, and that means designing it so QC no longer receives any money through the program from the rest of us.
I told you I went to the Fairness Alberta breakfast over the Stampede. Executive Director Bill Bewick is doing a terrific job digging into the numbers and explaining how absurd the entire program is.
Consider this: Newfoundland and Labrador is on the brink of bankruptcy and doesn't qualify for equalization. Quebec has been running surpluses and paying down debt and they receive $10 billion from the program.
If I had my druthers, my starting point would be that only small provinces should be allowed to qualify for equalization. I think PEI has it particularly tough – attempting to run all the provincial programs that are available in other provinces with a population the size of Red Deer. Providing a top up for provinces in this situation is what the program should be all about. I want Islanders to have the same quality of health care, education, social services and infrastructure as we do.
But we need to be frank about this. The equalization formula has been manipulated and massaged mainly so federal politicians can give money to Quebec. Maybe it began with good intentions, as francophones began to assert themselves and their right to operate their businesses primarily in French and needed a hand up to catch up. Maybe it was justified when Quebeckers were sharply divided on whether it was worth it to stay in Canada, as evidenced by the 50-50 referendum result in 1995.
But today, it's just taking advantage. In fact, it's bordering on abuse.
Quebec is taking advantage of our goodwill…
 
Last week, Quebec's Environment Minister Benoit Charette announced that Quebec would be rejecting a $14 billion project that would have seen GNL Quebec bring liquefied natural gas from Western Canada – principally Alberta – to Port Saguenay, Quebec so it could be exported on to Europe and Asia. Charette said it did not meet his standards for the environment:
"The promoter has not succeeded in demonstrating this, on the contrary," he said, adding that the government is worried it would discourage natural gas buyers in Europe and Asia from moving to cleaner energy sources. "This is a project that has more disadvantages than advantages."This is truly the last straw for me. If the Quebec government hates our energy industry this much and is actively working to destroy our natural gas industry I'm done with appeasement.
On the contrary, Minister…
Liquefied natural gas offers the best opportunity to reduce greenhouse gas emissions around the world. It is already "the cleaner burning fuel" as the ads used to say when I was growing up. It can easily replace coal in power plants and reduce greenhouse gas emissions in both China and India (which are adding coal-fired powerplants at a rate that dramatically exceeds the addition of wind and solar power everywhere in the world). Coupled with carbon capture and storage (underground) or utilization (for useful products including carbon nanofibre, concrete, industrial minerals, alcohol and ethylene) the greenhouse gas emissions problem can be solved. It is also going to be the base fuel for the new and emerging hydrogen economy, which will power all the heavy transportation we need to continue operating our global trade economy – marine vessels, trucks, trains, maybe even airplanes one day.
I am tired of placating the fantasy that our modern industrial economy is going to be powered by wind and solar and nothing else. Yes, hydrogen now offers a meaningful way for wind and solar to store the energy they produce, finally moving them towards being a reliable source of energy for our power grid. But once you've generated hydrogen at a wind or solar site, how do you transport it anywhere so it can be used for other purposes? The natural gas business can move it in pipelines. You can't move hydrogen on powerlines.
But wind and solar are also not carbon neutral until concrete, steel, fibre glass, rare earth materials and transportation are carbon neutral. Wind and solar are not more environmentally friendly until they stop killing migratory birds and bats. Wind and solar are not environmentally neutral until we find a way to recycle them at the end of use (rather than dumping everything in a landfill).
If Quebec wants to interfere with the development of our resources, damage our economy and cost us jobs, I refuse to send them any more of our money. We cannot continue being economically hobbled by Quebec and damaged by federal government policy and expected to keep on shipping out dollars to Quebec. I would be delighted to see a financially independent, strong Quebec paying for their subsidized day care all on their own.
If they want to stand on their own two feet, bravo, let's help them out. Let's cut off the money pipeline.
Let's help Quebec become financially independent…
Fairness Alberta has said three simple changes could cut the cost of the program in half and make sure Quebec is cut off almost entirely.
Stop adjusting the program to increase expenditures with GDP growth. This just makes logical sense. As provinces get wealthier and develop more own-source revenue they should need fewer federal transfers.
Adjust the payments to take into account inflation and different costs of delivering services in different provinces. It's a lot more expensive to hire a nurse in Alberta than in PEI, for instance.
Add four cents to Quebec hydro. Quebec subsidizes electricity rates which lowers the amount of revenues available to government. Imagine if Alberta sold oil and natural gas below market value and then asked Ottawa to make up the shortfall. It's bananas.
None of this negotiation can happen unless Albertans send a strong message that they have had it with the status quo.
Voting yes in the referendum means you are voting to eliminate or renegotiate. Voting no means you are happy being treated as the doormat of Confederation. Vote yes and make sure to tell your neighbours and friends to also.
Because as Bill points out on his Fairness Alberta website, this particular program is only one way that extra money gets transferred out of Alberta. As of 2019, Alberta has transferred nearly $325 billion to the rest of the country. We have to start changing this. Equalization is just the start.
Canadian men to face Ireland in Edmonton rugby sevens quarterfinal
EDMONTON — Canada will play Ireland in the Cup quarterfinals Sunday after winning two of three on Day 1 of the HSBC Canada Sevens.
The Canadian men, who finished sixth last week at the HSBC World Rugby Sevens Series event in Vancouver, opened play Saturday by beating Hong Kong 21-12 and Mexico 47-0 before running into a South Africa buzzsaw in the closing match of the day at Commonwealth Stadium. The Blitzboks, who downed Kenya to win the Vancouver tournament, ran in seven converted tries in a 49-0 win.
South Africa is now 9-0-0 in the two Canadian events, which stand as a truncated 2021 HSBC World Rugby Sevens Series due to the pandemic. The 2022 campaign kicks off in late November in Dubai.
Earlier, Canada's Josiah Morra, Phil Berna and Brennig Prevost scored tries against Hong Kong with Prevost adding three conversions.
Thomas Isherwood, in his World Series debut, had three tries in the lopsided win over Mexico while Anton Ngongo and Ciaran Breen had two apiece.
Pool A winner South Africa will play Hong Kong in the quarterfinals while the U.S. takes on Britain and Germany meets Vancouver runner-up Kenya.
Germany, an invited team, scored the upset of the day by beating Vancouver bronze medallist Britain 19-10 to reach a Series Cup quarterfinal for the first time.
The U.S. went unbeaten Saturday, overcoming Kenya, Spain and Chile to win Pool B. Ireland secured top spot in pool C with two wins and a draw.
Canada is fielding a new-look team at the Vancouver and Edmonton events.
Co-captains Nate Hirayama and Harry Jones along with Connor Braid, Justin Douglas and Conor Trainor have retired in the wake of the recent Tokyo Games, where the men finished eighth in their Olympic debut. 
Other players are taking time off in advance of the 2022 season. 
Berna, Jake Thiel and Andrew Coe are the only Olympians on the current Canadian squad although Morra has also played in the World Series. Thiel is serving as the team's vice-captain. 
Due to the pandemic, the World Series ground to a halt after the Canadian men finished third in Vancouver in March 2020. The men got in six of 10 planned tournaments and the women five of eight before the schedule stalled. A women's event in Langford, B.C., scheduled for early May last year was one of the tournaments cancelled. 
Only seven of the men's core teams are taking part in the Canadian events with New Zealand, Fiji, Australia, Argentina, Japan, France and Samoa among those missing due to pandemic-related travel restrictions. 
Like Vancouver, Edmonton has a four-team women's competition that features Canada, Britain, Mexico and the U.S. 
Canada will face the U.S. in Sunday's semifinal after drawing 26-26 in the opening match of the day. The Canadian women also defeated Mexico 40-12 and played to a 7-7 tie with Britain, the winners in Vancouver who will face Mexico in the other semifinal.
—
This report by The Canadian Press was first published Sept. 25, 2021
The Canadian Press
Judge says unvaccinated prospective jurors in sex assault trial will be excused
CALGARY — An Alberta Court of Queen's Bench justice has ruled that prospective jurors in an upcoming sexual assault trial in Calgary will be excused if they're not vaccinated against COVID-19.
Justice N.E. Devlin wrote in his ruling Thursday that allowing unvaccinated people to serve on the jury could unfairly compromise the health of other jurors, court staff and anyone else connected with the trial.
Further, Devlin said an unvaccinated juror could be a distraction to other jurors by causing them to fear for their health, and he said a juror who developed symptoms could scupper the entire proceedings.
A recent decision in Ontario saw an Ottawa judge rule that all jurors participating in a murder trial would need to be fully inoculated with two doses of vaccine.
But a Quebec Superior Court judge ruled earlier this month that a juror did not need to be fully vaccinated against COVID-19 to participate in a Montreal fraud trial, citing privacy concerns and jury representativeness in his ruling.
Devlin, however, wrote that during juror selection for the sexual assault trial in Calgary this week, the "handful" of people who were not fully vaccinated "spanned the age, gender, and ethnic spectrum" and that excusing them would not reduce the jury's representativeness.
"Factually, I am satisfied that vaccination is a safe and highly effective means of preventing the spread of the coronavirus, the development of COVID 19 infections, and severe illness in those who do become infected," Devlin wrote.
"The public and judicial resources dedicated to a jury trial are both scarce and precious, especially right now. Needlessly increasing the risk that a trial run under these circumstances is aborted due to a COVID 19 infection would bring the administration of justice into disrepute in the eyes of the public." 
A decision from B.C. Supreme Court last month did not allow the Crown to ask jurors questions about their vaccination status, citing privacy.
Devlin wrote that "judicial discretion to safeguard the proper administration of justice is paramount over any provincial privacy legislation."
He noted that when he asked whether unvaccinated jurors should be excused from serving, neither the Crown nor the accused took a position.
In the Quebec case, Justice Mario Longpre noted that provincial jury law only allows those with mental incapacity or impairment to be exempted.
Longpre wrote that Quebec law, unlike Ontario's, does not permit jurors to be disqualified by reason of physical incapacity "even if it were to be concluded that the fact of not being adequately vaccinated constitutes such an incapacity."
This report by The Canadian Press was first published Sept. 25, 2021.
The Canadian Press