Referendum will help Albertans kickstart national conversation about unfair Equalization, Danielle Smith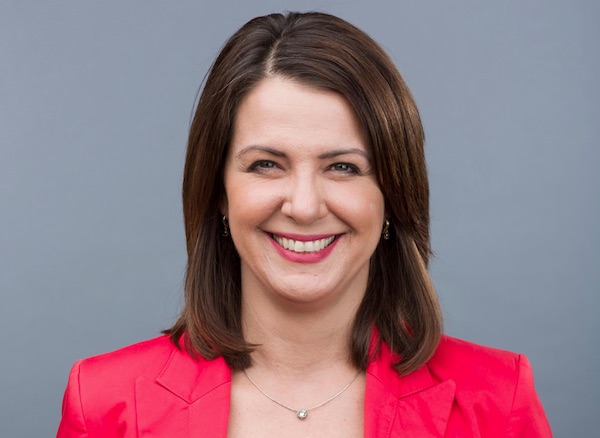 Equalization referendum…
During the Stampede I met a pollster doing some polling on the equalization referendum in the fall. It has me worried. If the vote were held today there would be a lot of undecided. While it would likely still pass, we need the vote to be resounding so there can be no mistake how Albertans feel they are being treated.
For those of us who are diehard activists, voting "Yes" to remove equalization from the Constitution is a no brainer. When Brian Jean first proposed it I thought it was a waste of time. What's is the point of having the province vote on a federal program? I initially thought.
Then Jean explained it to me in an interview and I thought the strategy was brilliant. By voting yes to delete a section of the Constitution it gets the ball rolling for a bigger conversation about Alberta's role in Confederation. Under our parliamentary system – advised by court rulings and conventions – constitutional scholars say a "yes" vote will initiate a process that will unroll across the country. The federal government will be obligated to negotiate with Alberta in good faith and the other provincial legislatures will be compelled to consider a similar question in their provincial legislatures.
Here's how it would work…

Here's what could happen if we have a yes vote.
The other provinces will be compelled to consider and vote on the issue. If there are 7 out of 10 representing 50 per cent of the population it will be removed from the Constitution.
Admittedly, this is an unlikely outcome. I think we could convince AB, BC, SK, ON and NF that we are all being similarly hosed under the existing equalization program, but how would you ever convince net recipients such as QC, NS, PEI, NB and MB? Still, it would get a national conversation going about why the net payers are so frustrated.
If we don't get others to agree, the principle of equalization stays in the Constitution, but we have a meaningful two-way dialogue about how it should be restructured, and that means designing it so QC no longer receives any money through the program from the rest of us.
I told you I went to the Fairness Alberta breakfast over the Stampede. Executive Director Bill Bewick is doing a terrific job digging into the numbers and explaining how absurd the entire program is.
Consider this: Newfoundland and Labrador is on the brink of bankruptcy and doesn't qualify for equalization. Quebec has been running surpluses and paying down debt and they receive $10 billion from the program.
If I had my druthers, my starting point would be that only small provinces should be allowed to qualify for equalization. I think PEI has it particularly tough – attempting to run all the provincial programs that are available in other provinces with a population the size of Red Deer. Providing a top up for provinces in this situation is what the program should be all about. I want Islanders to have the same quality of health care, education, social services and infrastructure as we do.
But we need to be frank about this. The equalization formula has been manipulated and massaged mainly so federal politicians can give money to Quebec. Maybe it began with good intentions, as francophones began to assert themselves and their right to operate their businesses primarily in French and needed a hand up to catch up. Maybe it was justified when Quebeckers were sharply divided on whether it was worth it to stay in Canada, as evidenced by the 50-50 referendum result in 1995.
But today, it's just taking advantage. In fact, it's bordering on abuse.
Quebec is taking advantage of our goodwill…

Last week, Quebec's Environment Minister Benoit Charette announced that Quebec would be rejecting a $14 billion project that would have seen GNL Quebec bring liquefied natural gas from Western Canada – principally Alberta – to Port Saguenay, Quebec so it could be exported on to Europe and Asia. Charette said it did not meet his standards for the environment:
"The promoter has not succeeded in demonstrating this, on the contrary," he said, adding that the government is worried it would discourage natural gas buyers in Europe and Asia from moving to cleaner energy sources. "This is a project that has more disadvantages than advantages."This is truly the last straw for me. If the Quebec government hates our energy industry this much and is actively working to destroy our natural gas industry I'm done with appeasement.
On the contrary, Minister…
Liquefied natural gas offers the best opportunity to reduce greenhouse gas emissions around the world. It is already "the cleaner burning fuel" as the ads used to say when I was growing up. It can easily replace coal in power plants and reduce greenhouse gas emissions in both China and India (which are adding coal-fired powerplants at a rate that dramatically exceeds the addition of wind and solar power everywhere in the world). Coupled with carbon capture and storage (underground) or utilization (for useful products including carbon nanofibre, concrete, industrial minerals, alcohol and ethylene) the greenhouse gas emissions problem can be solved. It is also going to be the base fuel for the new and emerging hydrogen economy, which will power all the heavy transportation we need to continue operating our global trade economy – marine vessels, trucks, trains, maybe even airplanes one day.
I am tired of placating the fantasy that our modern industrial economy is going to be powered by wind and solar and nothing else. Yes, hydrogen now offers a meaningful way for wind and solar to store the energy they produce, finally moving them towards being a reliable source of energy for our power grid. But once you've generated hydrogen at a wind or solar site, how do you transport it anywhere so it can be used for other purposes? The natural gas business can move it in pipelines. You can't move hydrogen on powerlines.
But wind and solar are also not carbon neutral until concrete, steel, fibre glass, rare earth materials and transportation are carbon neutral. Wind and solar are not more environmentally friendly until they stop killing migratory birds and bats. Wind and solar are not environmentally neutral until we find a way to recycle them at the end of use (rather than dumping everything in a landfill).
If Quebec wants to interfere with the development of our resources, damage our economy and cost us jobs, I refuse to send them any more of our money. We cannot continue being economically hobbled by Quebec and damaged by federal government policy and expected to keep on shipping out dollars to Quebec. I would be delighted to see a financially independent, strong Quebec paying for their subsidized day care all on their own.
If they want to stand on their own two feet, bravo, let's help them out. Let's cut off the money pipeline.
Let's help Quebec become financially independent…
Fairness Alberta has said three simple changes could cut the cost of the program in half and make sure Quebec is cut off almost entirely.
Stop adjusting the program to increase expenditures with GDP growth. This just makes logical sense. As provinces get wealthier and develop more own-source revenue they should need fewer federal transfers.
Adjust the payments to take into account inflation and different costs of delivering services in different provinces. It's a lot more expensive to hire a nurse in Alberta than in PEI, for instance.
Add four cents to Quebec hydro. Quebec subsidizes electricity rates which lowers the amount of revenues available to government. Imagine if Alberta sold oil and natural gas below market value and then asked Ottawa to make up the shortfall. It's bananas.
None of this negotiation can happen unless Albertans send a strong message that they have had it with the status quo.
Voting yes in the referendum means you are voting to eliminate or renegotiate. Voting no means you are happy being treated as the doormat of Confederation. Vote yes and make sure to tell your neighbours and friends to also.
Because as Bill points out on his Fairness Alberta website, this particular program is only one way that extra money gets transferred out of Alberta. As of 2019, Alberta has transferred nearly $325 billion to the rest of the country. We have to start changing this. Equalization is just the start.
Edmonton council to ask province to support new centre to fight downtown crime
By Fakiha Baig in Edmonton
City council has voted unanimously to ask the government of Alberta to support the creation of a hub in Edmonton's Chinatown where social workers, firefighters and peace officers could work together to reduce crime.
City administration submitted a report to council Monday that describes the proposed Healthy Streets Operations Centre.
David Jones, who is with the city and presented the report, told councillors it would not be a traditional police station.
"The people who will see the benefits of this include Chinatown residents and businesses, but also people who are on the streets who are vulnerable and being preyed on by some of the criminal element," Jones said.
The creation of the centre is one of several actions the city has promised to address a spike in violent crime downtown, in nearby Chinatown and on the transit system.
Edmonton police officers have already increased their presence in problem areas.
In May, Justice Minister Tyler Shandro used his ministerial power to demand a report from the city on what is being done to get crime under control.
Mayor Amarjeet Sohi said during Monday's council meeting that the city has delivered with its plan for the centre and now it is time for the province to step up.
"Edmonton gets the lowest per-capita funding to support ending homelessness compared to seven other cities (in Alberta). I think it's really important that we ask the people whose inaction has caused harm to the community to be stepping up," Sohi said.
"Most of the violence in Chinatown is related to houselessness … and addictions causing a lot of harm to the community and to individuals. We're asking city taxpayers to pick up the pieces or pay for the consequences of lack of investment in health and lack of investment in housing."
Sohi added he gets the sense the province wants to help.
The provincial government did not immediately respond to a request for comment.
The report says the centre will operate seven days a week, 21 hours a day, and could cost up to $18.1 million over the next four years.
The city and Edmonton Police Service could partially support the centre and Jones said there have also been offers from different businesses in Chinatown to provide a building for the hub at no cost.
But council voted in favour of asking the provincial government to determine how it can provide mental health, housing and shelter support.
Sohi said he plans to engage with the province and will report back to council on Aug. 15.
Jones said to get the centre up and running by next summer, the city aims to hire four peace officer sergeants, 16 community peace officers, two community safety liaisons and three firefighters or fire prevention officers.
The report said community members asked for increased security in problem areas and that building a centre in "hot spots" can effectively reduce crime. Research cited in the report has also shown it wont displace violence to other areas.
"Studies have consistently found no noticeable displacement and, in some cases, a diffusion effect, meaning that hot-spot policing reduces crime in the areas adjacent to the hot spots as well."
Dr. Temitope Oriola, a criminology professor at the University of Alberta, said the hub model has been around for at least a decade in Canada and the centre is a good start.
"The real test is to ensure it is not too heavily tilted toward and reliant on policing," he said in a email.
"The approach needs to have law enforcement as one of several critical components with people, community revitalization and customized social service at the epicentre."
Oriola added the centre would be most effective in reducing crime if it also goes hand-in-hand with other initiatives in the city that address addictions issues and homelessness.
"Employment created should also focus on those most directly connected to Chinatown," he said.
This report by The Canadian Press was first published on July 4, 2022.
—
This story was produced with the financial assistance of the Meta and Canadian Press News Fellowship.
Alberta expands its support for Ukrainians fleeing war and settling in the province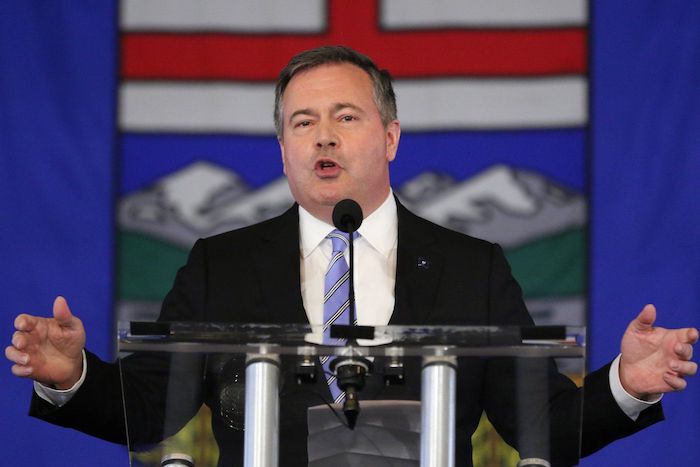 Edmonton – The Alberta government is expanding its support for Ukrainians coming to the province from the war-ravaged country.
Premier Jason Kenney said there's a special, deep connection between Alberta and Ukraine, with more than 369,000 Albertans who have Ukrainian roots.
"That is why we are proud to have opened our doors of refuge to Ukrainians fleeing the violence of that conflict," he said Monday at a news conference at the Ukrainian Cultural Heritage Village just east of Edmonton.
Kenney said more than 3,800 Ukrainians — many of whom are women and children because men are required to stay behind to help defend their nation — have already arrived in Alberta and thousands more are expected as the conflict continues into its fourth month.
"Starting July 25, Ukrainian evacuees arriving in Alberta will be eligible for new forms of aid," he said.
Those additional measures, he said, include temporary financial assistance for basic living expenses — such as food, clothing and rent — for up to six months. Anyone with children under the age of 12 would also be able to apply for child-care support for six months, said Kenney.
"This expanded support will be key for people whose lives have been thrown into chaos by the invasion," he said. "We can't take away their fears for those who have been left behind, but we can at least dispel the uncertainties that come with trying to start over and make ends meet in a new country."
Orysia Boychuk, president of the Alberta chapter of the Canadian Ukrainian Congress, said the income support and child-care subsidy are appreciated.
"We are confident this will definitely help support and contribute to the Ukrainian nationals' successful integration in Canadian society," she said at the news conference.
"We also thank the Alberta government for its unwavering support for the past four months as Russia continues to wage war on Ukraine."
Kenney said the additional supports are expected to cost between $15 million and $38 million, depending on how many Ukrainians arrive in the coming months.
The province has already provided money for settlement and language services, humanitarian aid and defensive equipment.
This report by The Canadian Press was first published July 4, 2022.
— By Colette Derworiz in Calgary