Red Deer South MLA lambastes Premier Kenney for weighing in on the race to replace him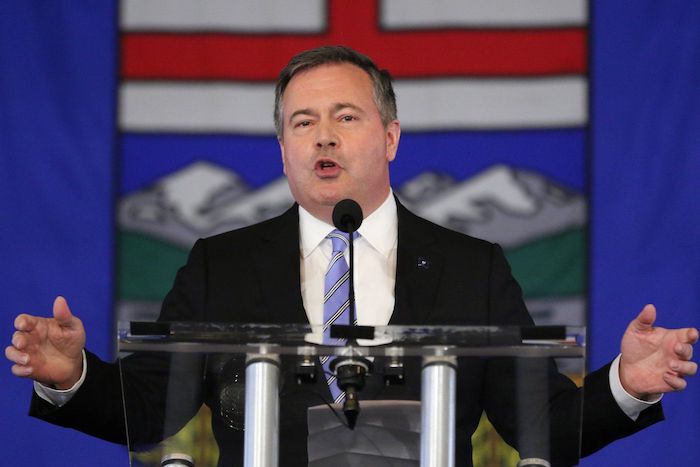 Article submitted by Red Deer South MLA Jason Stephan
Kenney, the time for you to be quiet is now
When you are a departing leader of a political party, one of your responsibilities is to build unity. One way of doing so is to stay out of the leadership race to replace you. Jason Kenney promised he was not going to be a "color commentator" in the race, and then proceeded to become one. Kenney misrepresented a platform commitment of Danielle Smith —a leading candidate—sowing division and creating disunity.
While misrepresenting the ideas of others and then attacking the straw men manufactured out of the misrepresentation may be standard practice in a junior high school debate, it's dishonest and disrespectful.
Kenney called the Alberta Sovereignty Act "nuts" and "nuttier than a squirrel turd". Is that going to produce unity? In his leadership review, when he called those who disagreed with him "bugs", "kooks" and "lunatics", how did that work out
for him?
Kenney says the Sovereignty Act would make Alberta the "laughingstock" of Canada. Perhaps we already are.
When Albertans held a provincial referendum and rejected equalization, who did Trudeau appoint as environment minister? He chose Steven Guilbeault, the Greenpeace activist, arrested for climbing on Ralph Klein's roof when he was away, frightening Klein's wife who was home alone. I bet Trudeau thought that was funny.
What does Trudeau do with Kenney's sternly worded letters? Perhaps they are trophies he hangs on the walls.
The premier of Quebec said one of his favorite things about Canada is equalization, so what progress has Kenney made on equalization? None.
The Sovereignty Act seeks to do what Quebec does. Is Quebec a laughingstock?
Kenney says the Sovereignty Act would be a "body blow" to Alberta jobs and the economy and "draw massive investment away". Isn't that going to be the result of Trudeau's new "discussion paper?"
This paper was released in August with a submission deadline in September. It proposes either a new cap-and-trade or carbon tax only on oil and gas development, disproportionately punishing Alberta while sparing Quebec and other provinces that Trudeau bribes for power.
Kenney should consider stopping his straw man attacks and start focusing on Ottawa where he came from. No straw man is required as Ottawa is already responsible for driving away hundreds of billions in investment out of Alberta and thousands of Alberta jobs with it along with more "body blows" to come if we get this imminent new cap and trade or new carbon tax imposed on our natural resources.
Is Kenney working on his latest sternly worded letter?
But wait, under section 92A of Canada's constitution, isn't Alberta supposed to have jurisdiction over the development of our natural resources? Isn't Trudeau again seeking to do indirectly what he cannot do directly? Isn't this a sneaky,
backdoor, constitutional trojan horse? Isn't this what the Sovereignty Act is intended to address, to assert constitutional boundaries that Ottawa continually seeks to circumvent, trespass, attack and undermine? When Ottawa abuses its
power, isn't the Sovereignty Act to be a check and balance?
Yes, a good idea, improperly applied can be detrimental, and if that is the version that Kenney wants to manufacture, attack, and fearmonger, that is his choice.
Properly applied the Sovereignty Act will benefit Alberta, counteracting the commercial uncertainty and chaos from Ottawa by asserting the constitutional boundaries that Ottawa habitually disrespects, seeking to undermine and intrude into
Alberta's constitutional jurisdiction to develop its oil and gas resources.
Kenney says the Sovereignty Act does not respect the rule of law.
Properly applied the Sovereignty Act supports the rule of law as it asserts Alberta's constitutional jurisdictions and resists abuses of power emanating out of Ottawa.
Kenney says he "isn't really following the leadership race". He is.
Kenney started saying he does not know which candidates are supporting the Sovereignty Act. He knows.
He also knew the deadline for members to participate in the leadership race had ended the day before he chose to improperly misrepresent a platform policy of a leading candidate who is not part of his inner circle.
Great leaders speak the truth in love inspiring the best in those they serve. They do not fearmonger, they do not call names, they do not misrepresent others' ideas and then attack the straw men they manufactured with their misrepresentations.
It is disappointing to see Kenney failing in his responsibility to build unity. I have faith his successor will do better.
U.S. senators call for trade crackdown on Canada over dairy quotas, digital policies
WASHINGTON — A pair of senior U.S. senators is urging the Biden administration to get tough with Canada for "flouting" obligations to its North American trade partners.
Democrat Sen. Ron Wyden of Oregon and Republican Sen. Mike Crapo lay out their concerns in a letter to U.S. Trade Representative Katherine Tai.
The letter says American dairy producers still aren't getting the access to the Canadian market they're entitled to under the U.S.-Mexico-Canada Agreement.
It also describes Canada's planned digital services tax as discriminatory and raises similar concerns about new legislation to regulate online streaming and news.
All three, the senators say, would give preferential treatment to Canadian content and deny U.S. tech companies fair access to the market north of the border.
The letter comes after meetings this week in San Diego between U.S., Canadian and Mexican trade emissaries, as well as the North American Leaders' Summit in Mexico City earlier this month.
The USMCA, referred to in Canada as CUSMA, has been at the centre of a number of bilateral and trilateral disputes since it went into effect in the summer of 2020.
"Three years later, it is disappointing that Canada and Mexico have failed to come into full compliance with the agreement — and, in some cases, have flouted their obligations," the senators write.
"USTR must take decisive action to ensure full compliance with the agreement and with dispute settlement panel findings. It is critical to ensure that every chapter of USMCA is fully and timely enforced."
Canada and Mexico have their own issues with how the U.S. is interpreting the deal, which was signed in 2018 after protracted trilateral efforts to replace NAFTA.
As the Mexico City summit wrapped up, a dispute panel ruled against the U.S. over how it interprets the rules that determine the origin of core automotive components.
It remains unclear whether the U.S. plans to comply with that decision.
This report by The Canadian Press was first published Jan. 27, 2023.
The Canadian Press
TotalEnergies EP Canada ups stake in Fort Hills oilsands project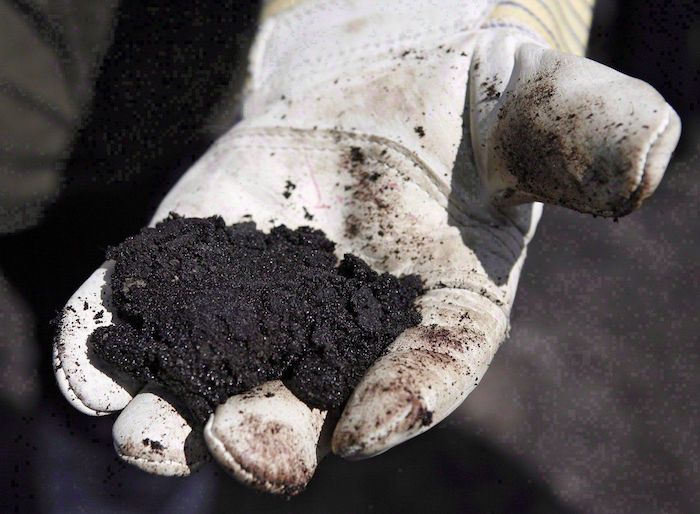 Calgary – TotalEnergies EP Canada Ltd. says it is increasing its ownership in the Fort Hills oilsands project by acquiring part of Teck Resources Ltd.'s stake in the mine.
Teck announced last year that it would sell its 21.3 per cent stake in Fort Hills to Suncor Energy Inc., the third partner in the project, for about $1 billion.
However, TotalEnergies EP Canada says it has exercised its pre-emption right to acquire an additional 6.65 per cent in the project from Teck for $312 million.
The deal brings the company's stake in Fort Hills to 31.23 per cent. Suncor will own the rest.
French company TotalEnergies announced in September 2022 its plan to exit the Canadian oilsands by spinning off TotalEnergies EP Canada in 2023.
It says the acquisition of an additional interest in Fort Hills helps build TotalEnergies EP Canada for the future.
This report by The Canadian Press was first published Jan. 27, 2023.
Companies in this story: (TSX:TECK.B, TSX:SU)