Update 3: Police arrest 2 suspects in shooting at Parkland Mall
July 8, 2020
Red Deer RCMP respond to shooting – Update #3 – Suspects Arrested

Yesterday two suspects connected to the shooting at Parkland Mall on June 30 were arrested.
Thirty-one-year-old Casey Cousins was arrested in Calgary with the assistance of Calgary Police Service. Twenty-three-year-old Jacob Doubt was arrested in Vanderhoof, BC with the assistance of BC RCMP. Both Cousins and Doubt are from Calgary.
Cousins and Doubt each face charges including attempted murder with a firearm, multiple firearms related charges, possession of a stolen vehicle, and failing to comply with release orders.
Red Deer RCMP are still working to identify other individuals that may have been involved.
If you have any information in relation to this incident, please contact the Red Deer RCMP at 403-343-5575. If you want to remain anonymous, you can contact Crime Stoppers at 1-800-222-8477 (TIPS), online at www.P3Tips.com or by using the "P3 Tips" app available through the Apple App or Google Play Store.
———-
June 29, 2020

Red Deer RCMP respond to shooting – Update #2 6:45 PM



Red Deer, Alta. – The vehicle connected to this morning's shooting at Parkland Mall has been located in Calgary and was seized by Calgary Police Service. The suspects remain at large.16
More information to come.
Update Monday 3:41 PM
Red Deer RCMP respond to shooting – Update #1
Red Deer RCMP continue to search for the vehicle and suspects connected to this morning's shooting at Parkland Mall.
RCMP believe this vehicle was stolen out of Blackfalds on June 25, and police would like to clarify that it is a 2016 Jeep Grand Cherokee, white with black rims and tinted windows and tail lights. Another photo is attached.
The shooting appears to be targeted and was not random.
Red Deer RCMP respond to shooting
Red Deer, Alta. – At 11:32 a.m. this morning, Red Deer RCMP responded to a shooting that happened outside Parkland Mall.
One male was injured and was transported to hospital.
RCMP are looking for the suspects who are believed to be driving a stolen 2016 white Jeep Cherokee with black rims. Photo included. There appears to be three or four males in the vehicle.
If you see this vehicle you are asked to call 9-1-1.

US Virgin Islands reach $105M settlement with Epstein estate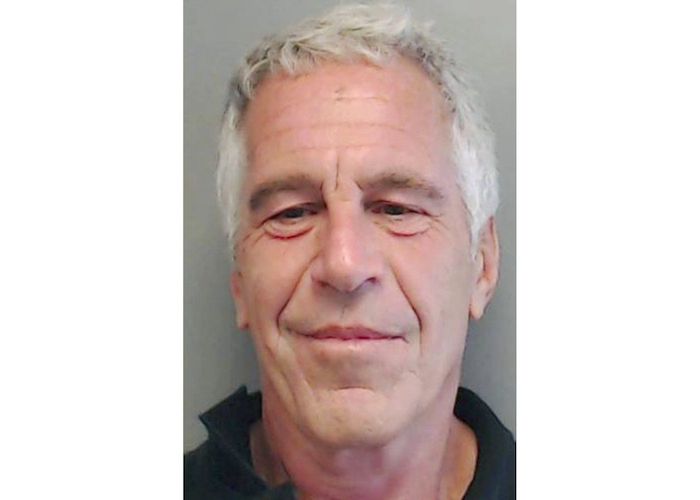 By Dánica Coto in San Juan
SAN JUAN, Puerto Rico (AP) — The U.S. Virgin Islands announced Wednesday that it reached a settlement of more than $105 million in a sex trafficking case against the estate of financier Jeffrey Epstein.
The settlement ends a nearly three-year legal saga for officials in the U.S. territory, which sought to hold Epstein accountable after he was accused of sexually abusing dozens of underage girls and of causing environmental damage on the two tiny islands he owned in the U.S. Virgin Islands. The islands will be sold as part of the agreement.
"This settlement restores the faith of the people of the Virgin Islands that its laws will be enforced, without fear or favor, against those who break them," Attorney General Denise George said.
Epstein's estate agreed to pay the territorial government $105 million in cash and half of the proceeds from the sale of Little St. James island where Epstein owned a home and authorities allege many of his crimes took place.
The estate also will pay $450,000 to repair environmental damage on Great St. James, another island Epstein owned where authorities say he removed the ruins of colonial-era historical structures of slaves.
The money from the sale of Little St. James island will be placed in a government trust to finance projects, organizations, counseling and other activities to help residents who have been sexually abused, officials said.
"We owe it to those who were so profoundly hurt to make changes that will help avoid the next set of victims," said George, who added that she met with three alleged victims who were trafficked and sexually exploited on Little St. James island.
A real estate company is listing the island for $55 million, noting that its features include three beaches, a helipad, a gas station and more than 70 acres (28 hectares) of land that offer "an array of subdivision possibilities" and "a comprehensive, discreetly located, infrastructure support system."
The company also is offering Great St. James for $55 million, an island of more than 160 acres (65 hectares) with three beaches.
In addition, the estate will return more than $80 million in economic tax benefits that U.S. Virgin Islands officials say Epstein and his co-defendants "fraudulently obtained to fuel his criminal enterprise."
The government previously accused an Epstein-owned business known as Southern Trust Co. of making fraudulent misrepresentations to qualify for the benefits.
Daniel Weiner, an Epstein estate attorney, sent a statement to The Associated Press saying that the settlement does not include any admission or concession of liability or fault by the estate or anyone else.
"The co-executors deny any allegations of wrongdoing on their part," he wrote. "The co-executors ultimately concluded that the settlement is in the best interest of the estate."
Weiner also noted that the estate has paid more than $121 million to 136 individuals via a victims' compensation fund.
Epstein killed himself at a federal jail in New York in August 2019 while awaiting trial. He had pleaded not guilty to charges of sexually abusing dozens of girls, some as young as 14 years old.
Several had sued Epstein and accused him and his longtime companion, Ghislaine Maxwell, of pressuring them into sexual trysts with powerful men.
Maxwell, who was convicted on sex trafficking and other charges, was sentenced to 20 years in prison in June.
Alberta Court of Appeal orders new trial for man acquitted of beating four-year-old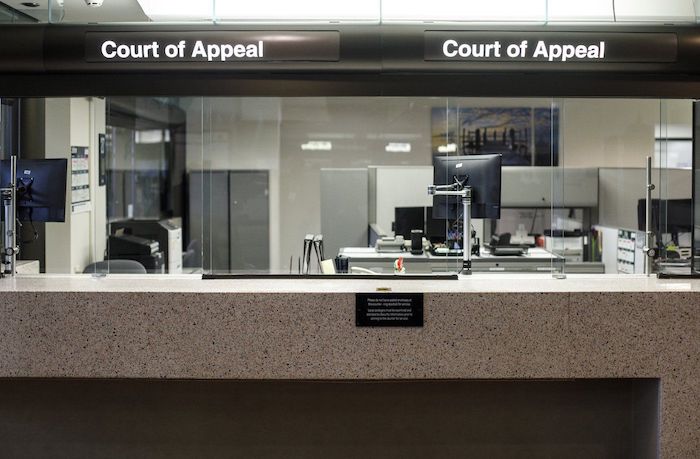 The Alberta Court of Appeal has ordered a new trial for a man found not guilty of aggravated assault on his four-year-old stepdaughter, who suffered a life-altering head injury.
Tyler Laberge of Calgary was accused of beating the girl while she was in his care in March 2018.
Laberge testified that he heard a loud thud while the child was in the bathtub, found her face down in the water, pulled her out and performed CPR.
Medical experts testified that it was extremely improbable the child suffered her injuries from a simple fall and it appeared she had received multiple blows to the head.
Last year, provincial court Judge Terry Semenuk acquitted Laberge, saying it was possible there was an innocent explanation for the injuries.
The Crown appealed and the Court of Appeal agreed the trial judge made errors.
"In our view, the trial judge wrongly concluded the experts usurped his role as the trier of fact in giving opinions in relation to the mechanism and cause of injuries," reads Wednesday's judgment written by Justice Barbara Lea Veldhuis.
"Moreover, the trial judge wrongly considered the evidence on a piecemeal basis and applied a standard of proof to the expert opinions that exceeded the Crown's overarching burden of proof. In the result, the appeal is allowed and a new trial is ordered."
This report by The Canadian Press was first published November 30, 2022.