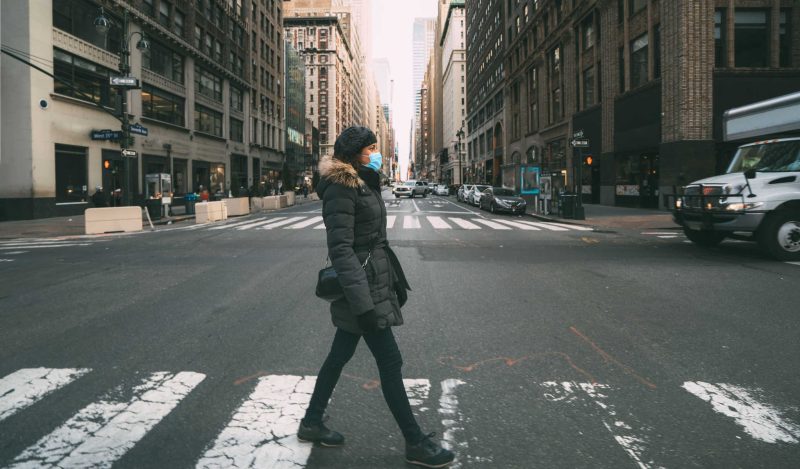 BY
JONAH LYNCH
Recent news and research on lockdowns has reminded me of my personal conversations and a few small articles that I wrote last year. In my interactions with a few scientists and policymakers, at first we debated in an attempt to be objective and rational, but after a time we grew tired of arguing and gave up on debating the science of covid interventions.
Our factions crystallized and hardened, and an uneasy tension persists. It takes a lot of energy, courage, humility, and patience, to reconsider one's position. But for reasons that I will outline below, I think it is crucial that we do so.
At the beginning of covid lockdowns, I read many scientific articles in an attempt to understand what was happening. I found little evidence to suggest that the official recommendations were entirely reasonable. I felt sure that a stay-inside mandate was wrong-headed, because I knew that sun exposure and Vitamin D are helpful for immune health. So, while I avoided contact with other people, I went for long daily walks (while avoiding the police and their much-publicized fines). However well-intentioned the government's rules may have been, their mostly negative effect has been shown in a stream of scientific articles that flowed more and more copiously as the data came in.
I didn't speak about this publicly until the late summer of 2021, when Italy imposed the "Green Pass," a vaccine passport which was rushed through lawmaking bodies in August and implemented in successively stringent versions on all of Italian society in the early fall. At that point, I felt it was my duty to speak.
At the beginning of September, I published a short post on Facebook with a graphic showing that, among Italy, Germany, and Sweden, the lowest case fatality rate for Covid-19 was in Sweden, and I reminded my friends that it was the latter that did not require any lockdown and did not require the use of face-masks nor "Ausweisdokumente."
I was so deeply angered by the Green Pass that I publicly compared it to the papers required by Germany's Third Reich. The comparison understandably raises hackles, but building a society on a "papers please" basis is typical of totalitarianism, not democracy. We have not yet arrived at forced euthanasia or sterilization — we hope — but we have arrived at the breakdown of bodily integrity, the exclusion of certain categories of citizens from the workplace, and physical internment for the non-compliant in several Western countries.
My dramatic comparison serves to emphasize that we have taken measures that lead to total control over human lives, and that total control opens the door to horrific outcomes. We must repudiate totalitarianism, whether explicit or subtly creeping.
Research is emerging now — science takes time — that suggests that the Green Pass and other similar coercive measures across the world did not positively affect the outcomes of public health. Studies to this effect are collected here and here. The divisions that arose in our societies due to these measures are deep, and have hardly begun to heal. They are only papered over with a veneer of civil discourse, but in my experience, the positions we held a year ago, we still hold with even greater intensity, albeit in silence.
We don't talk about it. Like prehistoric tribes, we don't affirm our common humanity. Instead, we divide the world into the holy and the unholy, the obedient and the rebellious, the vaxxed and the unvaxxed. And "silence like a cancer grows," as Simon and Garfunkel sang.
The day after my Facebook post, a friend who works at the IMF, who was studying the impact of covid and various interventions that had been implemented in South America sent me an article by Kowall et al., which purported to show that, contrary to the direct comparison of mortality between Germany and Sweden, Sweden's results were much worse if demographic development was taken into account, by modeling increasing life expectancy.
I read the study and wrote a brief rebuttal on Medium because Kowall et al. only considered the year 2020. I also emailed Kowall and asked him to send me the details of how he had carried out his analysis in order to extend it to include data from 2021. Judging by the excess mortality charts, I felt sure that his conclusions would have to be reconsidered if they took into account a longer time series. He did not respond.
My friend at the IMF and I continued to debate the issue for a few more days. I sent him this article and this one; he sent me this and that, and then we settled on a somewhat tense silence before sharing a few soccer and rock music videos with each other. There was an elephant in the room. We both avoided it, like the magical family in Encanto ("We don't talk about Bruno…!"). But the elephant remained.
In January 2022, the Johns Hopkins Institute for Applied Economics published a working paper which showed clearly how lockdowns across the world did not affect COVID-19 mortality at all. I felt vindicated that the earlier studies I shared with my friend at the IMF and my Facebook followers had been correct, validated by one of the leading mainstream voices on public health. But I was weary of arguing and did not post the article. Saying "I told you so" felt like bad form.
So why bring it up now, nine months later? It is worth talking about it again, even if we are all tired of it, because the reason we played along with lockdowns was that we trusted the government authorities who imposed them. We believed in making a sacrifice for the greater good. We believed that our leaders had access to good information and would never silence their unfortunately-correct critics willfully and stupidly. We believed that if they brutally quelled dissent both online with an unprecedented censorship campaign and offline with rubber bullets and tear gas, they did so for our benefit.
Lockdowns shredded the social contract. They splintered society into violently opposed factions. (They damaged religions, they contributed to the inflation disaster, they contributed to roughly doubling the food price index, they led to mass surveillance, etc). And if the governments got lockdowns so wrong, why should we believe that they got other things right? This is still a relevant question as we careen toward energy rationing and food crises and already see inflation at around 10%.
The Johns Hopkins study was finalized and published on May 20th, 2022, and continues to affirm that "lockdowns in the spring of 2020 had little to no effect on COVID-19 mortality." Another study from the National Bureau of Economic Research estimates that 170,000 young Americans died in 2020 and 2021, not from COVID but from lockdown. These estimates come from the same mainstream sources who championed lockdowns a year before.
Some try to justify themselves by saying that "the science has changed," but the excuse is lame when reputable scientists were making that point at the crucial moment when decisions were being made. Some of the most prestigious and courageous who did so, the authors of the Great Barrington Declaration, were banned from social media for stating the then-heretical but obvious truth that public health interventions must be made with a cost-benefit analysis.
The studies are piling up. Sweden's approach to lockdowns has been shown over and over again to be the best approach by many measures. The World Health Organization recently concurred in a study of excess mortality through 2020 and 2021. And yet, incredibly, the same World Health Organization seeks to make lockdowns standard practice, inverting their previous guidelines, which reasonably admitted that respiratory viruses spread too quickly to be stopped in this way.
Now, the WHO says that curbing viral transmission is the aim of pandemic response. Two years of experience across the world show that this is not possible and causes grave harms that are worse than the virus itself.
So Kowall et al., my friend at the IMF, one hundred other public figures here, and all you gentle readers who are tired of talking about lockdowns, please find enough patience, humility, and love for the facts and for the lives of your fellow citizens to reconsider and publicly retract the positions which erroneously support lockdowns as a reasonable intervention. We cannot afford these mistakes from our politicians, and we must not support them when their measures work against the public good.
Three Medical Policies that Need Immediate Changing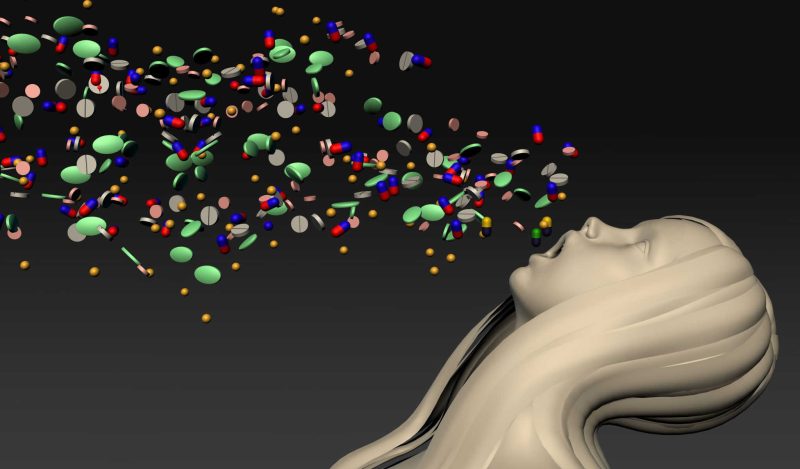 BY
PIERRE KORY
You can't make this up: The same cast of characters who erred so badly on COVID-19 want a do-over. A head-turning essay in The Atlanticwent so far as to plead for "pandemic amnesty." For many in the medical community who have been derided by the likes of Dr. Anthony Fauci and his fanatics, these words ring hollow. Talk, as they say, is cheap, especially with the benefit of hindsight. Before a COVID-19 mulligan can be considered, here are three policies that must change.
First, "vaccine or bust" proponents must admit their approach overpromised and underdelivered. President Biden has repeatedly declared COVID-19 a "pandemic of the unvaccinated," despite the science indicating otherwise. His claim that the vaccinated "do not spread the disease to anyone else" was rated "mostly false" by PolitiFact. Simply lowering the goalposts about less severe symptoms is insufficient. This is not what we were promised.
Making matters worse was the weaponization of this misinformation to influence public policy. It wasn't just a smug Rachel Maddow telling her audience in March 2021 that the "virus stops with every vaccinated person." This so-called science was used to pit Americans against one another, keep children out of school and force personnel out of critically important positions in the military, schools and first responders. Last fall, 5% of unvaccinated adults reported leaving their jobs.
I should know. I've been on the receiving end of threats to my livelihood.
This brings us to point two: The new California law empowering the punishment of doctors deemed guilty of spreading "misinformation" must be repealed before it can inflict further damage. Signed by Gov. Gavin Newsom, California Assembly Bill 2098 enables the state to strip the medical licenses of professionals who veer from the preferred political party line.
It's a disturbing trend taking hold across the country. The American Board of Internal Medicine (ABIM) recently voted to remove Dr. Peter McCullough, one of the nation's leading cardiologists, from his certifications in cardiovascular disease. Mr. McCullough's sin had nothing to do with his performance in caring for patients, but rather with questioning the necessity of the COVID-19 vaccine for younger populations. With their far-reaching certification authority, the ABIM has the power to make any doctor's life a living hell. Mr. McCullough's fate now hangs in the balance until his Nov. 18 appeal date. This dangerous precedent must be nipped in the bud in the nation's most populous state (governed by an oft-mentioned future presidential candidate) before it can take hold elsewhere.
Third, the District of Columbia must scrap its vaccine mandate for children in schools once and for all. Last week's vote to delay compliance until January 3, 2023, is not enough. DC is one of the only school districts in the country with this type of requirement, going further than their counterparts in New York City or Los Angeles.
Last month, nearly half (44.7%) of DC school students fell short of COVID-19 compliance, according to Axios. In a city where 60% of the school-age population is Black, this mandate is not only unnecessary but is perpetuating further inequity. The pandemic has already taken an incredible toll on our children's education, with math and reading scores falling to astonishing new lows. It is beyond misguided to bar children from attending school unless they receive a vaccine for an illness that poses a far smaller hazard to their health than the soaring crime rates in our cities.
From masks to breakthrough cases to alternative treatments, the so-called experts have amassed a track record of incorrect judgments that make political pollsters look good by comparison. Even in the fog of a once-in-a-century pandemic, these decisions were not just borne of inexpert and incorrect scientific knowledge but rather driven by a rush to push a medical agenda.
Our organization, the Front Line COVID-19 Critical Care Alliance (FLCCC) practices what we preach. As data evolved over time, we updated our recommendations and approaches accordingly. It wasn't luck. We were following the science. Sadly, government agencies stuck with their unceasing policy recommendations that were increasingly divorced from the science.
One thing most people can agree on: COVID-19 won't be the last public health emergency. There are already concerning headlines about an early spike of RSV impacting children. The leaders of captured health agencies must learn from their mistake of allowing the pharmaceutical industry unimpeded control of pandemic health policy. Americans are incredibly forgiving people willing to show grace, but step one in that process is a willingness for those in charge to admit their mistakes.
Republished from Washington Times
Sam Bankman-Fried and the Pandemic Industrial Complex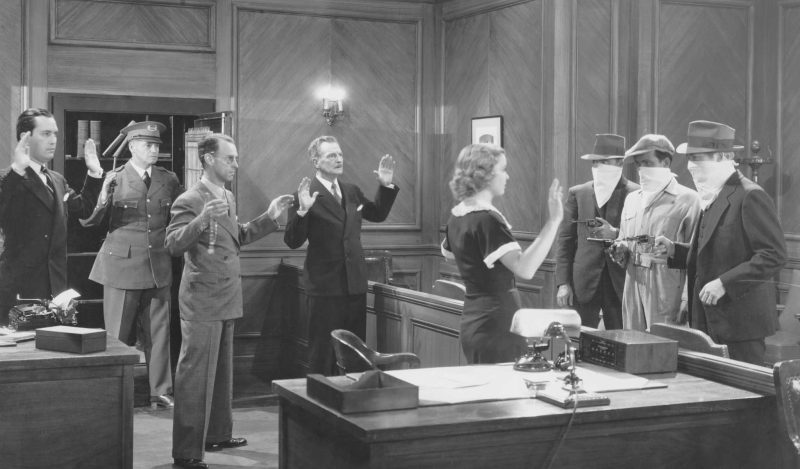 BY
MICHAEL SENGER
The collapse of Sam Bankman-Fried and his fraudulent cryptocurrency empire at FTX is news at its most entertaining. Who doesn't love the story of a big shot billionaire revealed to be an outright fraud? It's black-and-white. FTX owes billions in debt and doesn't actually own a dime of the assets it claimed. Game over.
At first blush, the story seems simple. A con man cynically convinced a bunch of gullible financiers that he was an eccentric young visionary and a really great guy, and he ran off with the dough.
But take a closer look at the mainstream coverage, and you'll realize there's far more to this story than a classic financial fraud. In fact, the puff pieces from mainstream outlets about SBF and the causes he was funding—most notably, the pandemic planning industry—even after his empire was revealed to be an outright fraud, are the clearest instance we've seen of the modern political machine in all its cynicism.
Both the New York Times and the Washington Post ran articles portraying SBF as a more-or-less honest businessman with a big heart who got tangled up in a bad situation. This is, of course, wildly inaccurate. From the very beginning, SBF had no intention of engaging in honest business. He never owned a dime of the assets he said he did. And in an incredible interview with Vox, he essentially admitted that there were never any good intentions behind his "philanthropic" contributions.
But it's the Washington Post article titled "Before FTX collapse, founder poured millions into pandemic prevention" that's most astonishing. As Jeffrey Tucker has documented, the Washington Post gushes over the tens of millions of dollars that SBF had donated to the pet left-wing cause of "pandemic prevention:"
FTX-backed projects ranged from $12 million to champion a California ballot initiative to strengthen public health programs and detect emerging virus threats (amid lackluster support, the measure was punted to 2024), to investing more than $11 million on the unsuccessful congressional primary campaign of an Oregon biosecurity expert, and even a $150,000 grant to help Moncef Slaoui, scientific adviser for the Trump administration's "Operation Warp Speed" vaccine accelerator, write his memoir.
…Ok. But all that money was stolen.
Leaders of the FTX Future Fund, a spinoff foundation that committed more than $25 million to preventing bio-risks, resigned in an open letter last Thursday, acknowledging that some donations from the organization are on hold.
…Ok. But everything we did over the last three years for purposes of "preventing bio-risks" was an abject failure, leading—as was entirely predicted—to countless thousands of deaths due to delayed medical operations, a mental health crisis, drug overdoses, an economic recession, global famine, and hundreds of thousands of excess deaths among young people who were at little to no risk from the virus.
The FTX Future Fund's commitments included $10 million to HelixNano, a biotech start-up seeking to develop a next-generation coronavirus vaccine; $250,000 to a University of Ottawa scientist researching how to eradicate viruses from plastic surfaces; and $175,000 to support a recent law school graduate's job at the Johns Hopkins Center for Health Security. "Overall, the Future Fund was a force for good," said Tom Inglesby, who leads the Johns Hopkins center, lamenting the fund's collapse. "The work they were doing was really trying to get people to think long-term … to build pandemic preparedness, to diminish the risks of biological threats."
SBF even played both sides, contributing millions for coverage of the Covid "lab leak theory."
The Bankman-Frieds' family foundation in February also committed $5 million to ProPublica, a nonprofit news organization, to support reporting focused on pandemic preparedness and biosecurity, including one-third of the grant delivered upfront. The funding has subsidized several staff and articles — including a high-profile story with Vanity Fair about the possibility that covid leaked from a Chinese laboratory, which frustrated some of the Bankman-Frieds' pandemic advisers who pointed to criticism of its translations of Mandarin Chinese.
This is, of course, in keeping with a years-long pattern of glowing press on the 30-year-old "crypto king"—whom Forbes had estimated to have a net worth over $15 billion—from the same business journalism outlets that were supposed to be holding him accountable.
We've been told not to question which policies billionaires choose to support, because it's their money. But none of it was his money. It was all stolen.
We've been told it doesn't matter whether the policies the billionaires supported actually worked, because their intentions were good. But here, SBF's intentions had never been good. He donated the money solely for the purpose of glowing press to further his fraud.
We've been told the glowing press for billionaires who support these policies is justified, because the policies help the world. But these pandemics policies never helped the world. They created a man-made human and economic catastrophe, set back human rights by decades and decimated America's global credibility.
From the earning of the money, to the donating of the money, to the positive press coverage, to the policies the process funded, at no point was there any good intent or positive outcome to any of it. The entire operation was pure, unadulterated evil.
This is the modern political machine in all its stark, inhuman nihilism. Once the machine is fed its priority, whether through fear, fraud, or outright corruption, then all its cogs snap into place—from the politicians and officials to the billionaires and journalists—and the only wrong a person can do is to oppose its priorities. The intent never mattered. The legality never mattered. The truth never mattered. The data never mattered. The results never mattered.
Republished from the author's Substack