Punch Out: Time To Go Virtual On Balls And Strikes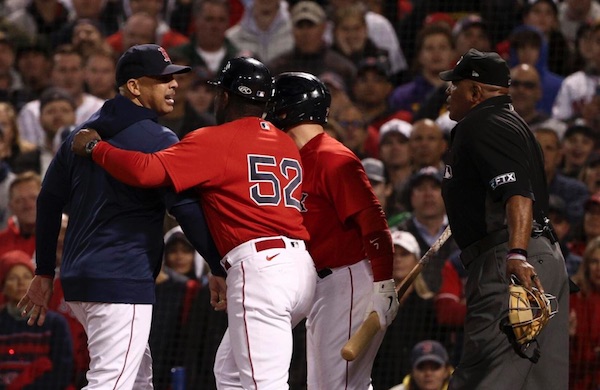 Former MLB catcher Gregg Zaun was a young player working behind the plate in a 1980s game umpired by the gruff Ken Kaiser (who moonlighted as a wrestler for a time). Zaun was trying to help his pitcher on the Baltimore Orioles by framing pitchers that Kaiser might like.
On a call that Zaun and his pitcher both wanted called a strike— but the veteran ump Kaiser called a ball— the budding catcher, without turning around, inquired, "Where was that pitch, Mr. Kaiser?"
Kaiser replied, "Son, I just call 'em. I don't describe 'em."
There is power in sports. And then there is umpire power. As we have seen in the 2021 postseason, the ability of a single umpire behind home to shape an outcome is tremendous. That authority comes from the century before hi-tech allowed TV broadcasters to show a virtual strike zone on screen.
If the ump called it a strike, it was a strike. Despite volcanic eruptions from mangers liker Earl Weaver and generations of players blowing off steam there was no recourse. Eventually players were forced to put their bat on their shoulder and walk back to the dugout. Or to the clubhouse, if their tantrum got them tossed from the game.
Rarely was an umpire publicly fired. Unless it was Dave Pallone who was apparently canned for being gay and upsetting Pete Rose in the days when Rose was an MLB big shot. Certainly none of them were held to any standard in terms of fitness.
Now, however, the fan can see the virtual strike zone. And can see that an umpire like Laz Diaz, who was behind home plate for the Astros 9-2 win over the Red Sox in Game 4 of the ALCS,  needs to be cashiered. This allows reporter/ author Jeff Passan to tweet:
@jeffpassan Home-plate umpire Laz Diaz has missed 21 ball-strike calls tonight, according to @ESPNStatsInfo. That is the most of any umpire this postseason. The green dot in the upper RH corner is the Eovaldi curveball that would've ended top of the ninth with the score 2-2.
The game was no exception for Diaz. As our friends at @umpscorecards show that Diaz missed almost ten percent of his ball/strike calls on average during the season (91.9%). One game he called only 87.6 percent of calls correctly.
Which is not to single out Diaz. For instance, Angel Hernandez missed 356 of the 4833 pitches he called this season for 92.6% accuracy. Brian O'Nora (91.8% accuracy), Jerry Meals (93%), Rob Drake (92.1%), CB Buckner (92.7%) Doug Eddings (92.6%), Larry Vanover (92.5%), Ron Kulpa (91.8%)  and the legend Joe West (92.2%) are among the many who leave something to be desired. (We highly recommend following this detailed site if you are a fan or a bettor.)
While the average ball/ strike accuracy in the wider echelon of umpires hovers in the 92-95 percent range, even the best umpires have single games where their accuracy is in the mid-to-high 80s. Were those games that decided playoff spots? Division titles? Pitchers/ batters getting bonuses? Why did MLB not enforce a higher standard?
Look, 92-95 percent for the human eye in a stressful situation where 50,000 people are screaming at you is an impressive stat. And the umpiring today is scrutinized heavily by MLB for patterns that might produce betting scandals. There's no doubt that the ball/ strike calling is vastly improved from Kaiser's day when there were "pitchers' umps" and "hitters umps".
(Aside: On a Blue Jays TV broadcast this season  former MLB catcher Buck Martinez and sidekick Pat Tabler, a former outfielder, seemed to pine for the days when umps' expanded strike zones encouraged players to "get the bat swinging" and reduced hitters working counts.)
But the virtual stroke zone shows MLB can have 100 percent accuracy to a defined strike zone. Not to put @umpscorecards out of work, but with a virtual strike zone MLB has the power to remove doubt about the strike zone, end arguments and conspiracies about certain umps and make the games move faster.
One only need look at the Hawkeye system at work now in tennis for calling lines. The days of John McEnroe or Jimmy Connors going ballistic over a line call have magically ended as the computer unequivocally demonstrates that a ball is in or out. The sideshow of rage has now become a shrug of the shoulders as the affected player moves on to the next point, angry at themselves, not the chair umpire or line official.
There are other pluses. Frankly who is also not happy to forgo the site of middle-aged tennis officials at Wimbledon or Roland Garros stuffed into tight pants and clingy blouses like sausage rolls, looming over the court like people waiting for the kettle to boil. Other than an ad for Weight Watchers it's a sight we can consign to the past.
So why doesn't MLB use the tech they've got? Some suggest they're leery of upsetting the influential umpires union who guard their privilege zealously, even in the face of some completely useless colleagues. Other still hold with the dinosaurs who say the virtual strike zone is inaccurate or can move unexpectedly.
This just in: Even if the virtual strike zone is off an inch or two it's the same standard for both pitchers and all hitters. There's also no need to put people out of work. The home-plate ump can still make calls on foul tips, swinging strikes, plays at the plate and the running of the game. Enough already.
While MLB is at it, use the Hawkeye system for foul lines, foul poles and outfield fences, too. The technology is there. Forget the 19th century nostalgia.
Addendum: The Atlanta Braves toppling of the mighty Dodgers is genuine MLB karma for Atlanta. You may remember that commissioner Rob Manfred acquiesced to the Woke mob this summer when Georgia instituted stricter laws for voter authenticity that require photo ID. In a panic to seem progressive he took the All Star Game away from Atlanta and awarded it to Denver.
Mostly is it was another Hate Trump ploy to curry favour with the Media Party that broadcasts his games. Now Atlanta gets the World Series. Hope they remind the precious people everyday what those bastards did to them and rub it in mercilessly. Hope Manfred gets asked for his ID everywhere he goes. Other than that, we're fine with it.
Bruce Dowbiggin @dowbboy is the editor of Not The Public Broadcaster (http://www.notthepublicbroadcaster.com). The best-selling author of Cap In Hand is also a regular contributor to Sirius XM Canada Talks Ch. 167. A two-time winner of the Gemini Award as Canada's top television sports broadcaster, his new book with his son Evan is called InExact Science: The Six Most Compelling Draft Years In NHL History is now available on http://brucedowbigginbooks.ca/book-personalaccount.aspx
No News Is Good News: When Facts Don't Matter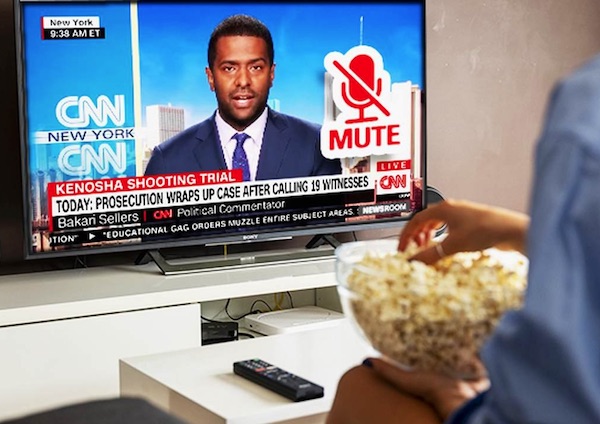 The facts are crystal clear. The man travelled across state lines with an unregistered gun to take part in a political demonstration in Kenosha, Wisconsin. When the demonstration turned into a riot he found himself confronted by another person wielding a weapon. He pointed his gun first at the person.
But Kyle Rittenhouse shot him in the arm before he could pull the trigger. The person in question is People's Revolution member Gaige Grosskreutz. Grosskreutz,, who has arrests for domestic abuse, prowling, trespass, two DUIs, felony burglary and two charges of carrying a firearm while intoxicated, travelled from Illinois with an illegal handgun and later was a key witness in Rittenhouse's trial, inadvertently sinking the prosecution by admitting he pointed his gun first.
If the news about crossing state lines with an unregistered gun etc sounds familiar, it's because that was the much-repeated media allegation against then-17-year-old Rittenhouse. The charge was a lie about Rittenhouse (he obtained his registered AR-15 in Wisconsin) but true of Grosskreutz who had no permit for his gun. Yet Rittenhouse was, predictably, the person Wisconsin state attorneys charged, not Grosskreutz.
Another lie receiving considerable international media play was that Rittenhouse shot and killed three black men. (All victims were white men with criminal records. One survived.) Or the MSNBC Joe Scarborough claim that Rittenhouse sprayed bullets widely. Or that Rittenhouse was a known white supremacist and the episode was an assault on BLM supporters.
Or that Jacob Blake, whose shooting by police inspired the spasm of violence in Kenosha, was an innocent father killed by cops. Blake, who is alive,  was not, as media portrayed him, another urban black saint like George Floyd, but a sexual-assault perp who attacked police then tried to escape in a stolen car with three kids. As we wrote in August 2020, "To celebrate this creep downtown Kenosha was burned, businesses destroyed, at least two people killed and $2 million raised."
For these reasons consumers of liberal media outlets watching the Rittenhouse trial were bewildered by discrepancies between the evidence and what they'd been continually fed by their favourite talking heads on TV.However you feel about the case— and feelings are very strong— the least the media could do is get the facts right to condemn Rittenhouse. But when the U.S. president pre-judges those facts there's more safety in the company of online liars and dissemblers. (Canadian media gleefully picked up on all the Rittenhouse lies and spread them gratuitously.)
The taking-sides pattern continues in nearby Waukesha, Wisconsin, where a career criminal names Darrel Brooks drove his SUV through a Christmas parade of kids, families and grannies, killing six and injuring dozens more. Because Brooks is black and has said clever stuff like "KNOCK WHITE PEOPLE DA FUC- OUT", this mass murder is receiving something less than Rittenhouse blanket coverage from your legacy media. Page 22 in the NY Times. The Washington Post call is it a "tragedy caused by a SUV". Go figure.
We have entered a time where narratives supersede facts in reporting. Newspapers refuse contrary stories or do only white-on-black crime, not the 94 percent of blacks who murder other blacks. Twitter bans inconvenient research or videos that upset the Covid establishment. Donald Trump is the most prominent example of Big Tech making a non-person for his questioning the 2020 presidential election results. There are dozens more.
In a typical Canadian example of censoring the news, a recent CBC PEI story on a handful of positive Covid cases (none of them hospitalized) drew comments on its website comparing PEI's stringent efforts to stop the virus with those of Florida where the state has been open for some time. The comments were taken down. So was an inquiry to CBC about why the comments were nuked. Standards and practices, don't you know. But Biden's libels on Rittenhouse remain on CBC media.
The difference from a decade ago is that media has succumbed to the mission creep of self worship. Where once stories were assembled to create a picture of the day's news, stories are now assembled to support a preordained picture. One that flatters the cult of journalists with their moral superiority.
And so what is that narrative? Is it racial? Gender fluidity? Binary? All of the above? The new reality is class— a generation of educated whites, many in the knowledge, government or media industries. Their Woke opinions are like the electric cars, private schools, summer cottages, pink pussy hats and other trappings they accumulate to cement their superior status. Talismans of their significance.
Probably the distinctive feature of the new journalism— entrenched by the Trump tenure— is to flatter these people by punching down on lesser educated whites for their gullibility and lack of class consciousness. Witness Stephen Colbert, Samantha Bee, SNL.
As Barack Obama so wittily observed, they are the people who "cling to their guns and religion", making them perfect targets for wags such as Howard Stern who is, apparently, now tired of liberalism. "I used to be into freedom, but I'm not anymore." Stern said. "I don't feel good about what's going on in my country. I might have to run just to clean this f**king mess up.".
Kyle Rittenhouse, whose tears were labelled white privilege, was the perfect embodiment of the 75 million "guns and religion" crowd who voted for Donald Trump in 2020. So Rittenhouse, not black sexual-assault guy Jacob Blake, served as  the show-trial for people looking out for the latest hot take.
Biden's plummeting polling seems to say that, in America at least, the media's means of dividing cultures is not working. But the 12 months till the 2022 midterms is a long time in politics. And the media has its ways. With facts a fungible commodity, we wouldn't bet against the culture war getting hotter before it ever cools down.
Bruce Dowbiggin @dowbboy is the editor of Not The Public Broadcaster (http://www.notthepublicbroadcaster.com). The best-selling author of Cap In Hand was nominated for the BBN Business Book award of 2020 for Personal Account with Tony Comper. A two-time winner of the Gemini Award as Canada's top television sports broadcaster, he's also a regular contributor to Sirius XM Canada Talks Ch. 167. His new book with his son Evan Inexact Science: The Six Most Compelling Draft Years In NHL History is now available on http://brucedowbigginbooks.ca/book-personalaccount.aspx
China Rules: Will Trudeau Give Beijing Olympics His Blessing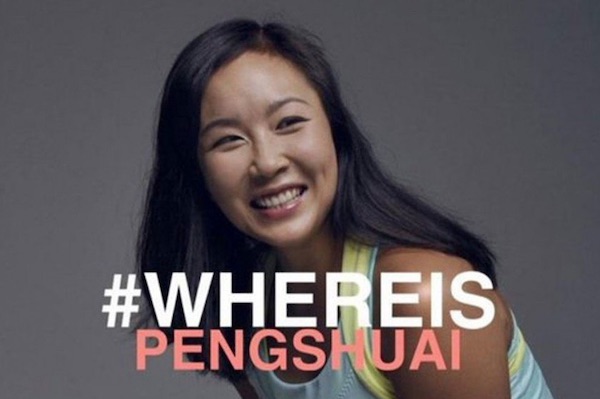 Q: How many Canadians does it take to screw in a light bulb?
A: Two. One to ask permission from CCP boss Xi Jingping and one to then screw it in.
The tennis world has been roiled by the sudden absence of Chinese star Peng Shuai. Peng seemed to have gone missing for two weeks after publicly accusing a high-ranking Communist Party apparatchik of sexually assaulting her. The repercussions of her reported abduction could have wide-ranging effects—including on the upcoming Beijing Olympics.
Her sudden disappearance drew the ire of Serena Williams ("Devastated and shocked") and the World Tennis Association. Steve Simon, the  president of the WTA, says "`I remain concerned about Peng Shuai's health and safety and that the allegation of sexual assault is being censored and swept under the rug. I have been clear about what needs to happen and our relationship with China is at a crossroads."
Simon says the WTA is so concerned that it is willing to forgo billions from China if the case is not properly resolved. (This in stark contrast to NBA stars such as LeBron James who talk social justice about Kyle Rittenhouse in the U.S. but cravenly capitulate to Chinese authority when their running-shoe endorsements are threatened.)
The tipoff that China is concerned that Peng's absence might hurt the Olympics came when she was made available Sunday via conference call to IOC President Thomas Bach, IOC Athletes' Commission Chair Emma Terho, and IOC Member in China Li Lingwei.
Peng thanked the committee for its concern and explained she is "safe and well" in her home in Beijing and would like her privacy respected. But it was hard to know who controlled her words— especially as the interview was staged with IOC suits, who stand to lose a lot from any Olympic boycott.
Also lending credence to the conspiratorial nature of Peng's condition was the news that China has temporarily blocked CNN's feed in the country to prevent the network reporting the story (If it's true it would be the first story CNN has reported properly in a long time.)
The Peng kerfuffle is the latest example of China's tin ear on human rights. It  comes as many are questioning whether nations should boycott the Winter Olympics, slated to start in February. Even U.S. president Joe Biden, who is hopelessly compromised on China by his son's grifting, has said the U.S. might do a diplomatic, not athlete, boycott to protest China's high-handed attitude lately.
There could be more. Many are now saying having the Games in a nation that sponsors concentration camps and suppresses democracy in Hong Kong is comparable to staging the 1936 Olympic Games in Berlin where Hitler was allowed to whitewash his regime even as it geared up for genocide.
It also recalls the reaction of the West in boycotting the Moscow Olympics in 1980 over the Soviets invasion of Afghanistan. The IOC has been traumatized ever since about politics and— witness Peng's sudden "appearance"—wants this snowball stopped.
Clearly the IOC— which awarded the Games to China— will make no stand itself on Peng. The collection of princes, plutocrats, klepto-rulers and time-serving criminals has never let a little human-rights violation get in the way of profit. Whether it's rewarding China or Putin (Sochi) it has  major concerns when the IOC's alleged brotherhood hurts the bottom line.
For a struggling Biden, whose polling is tanking, the boycott issue could provide an easy win. Keep the politicians and state actors home, let the athletes have their medals, snub Xi  and appear to be taking the high ground. (Better yet, send Kamala Harris and don't bring her back.)
The question will then be what will Canada do if the Americans engineer a diplomatic boycott? After the detention of Wauwei executive Meng Wanzhou  and resultant Chinese retaliation would Justin  Trudeau dare tangle with them again, particularly after earlier saying, "There is a level of admiration I actually have for China, Ahh, because their basic dictatorship is allowing them to actually turn their economy around on a dime"?
Why wouldn't Xi feel confident that no one in Canada will push back? After all, he kidnapped the two Michaels for almost two years and Canada's prime minister acted like the men had simply gone on an extended Carnival Cruise. Better yet, Canadian voters then rewarded said PM with another term. Xi is laughing.
Plus the federal Liberals are so far up China's butt they can see Hunter Biden's shoes. Former PM Jean Chretien and his family connections have long sought to appease the Chinese to protect investment there. Chretien tried to interfere on behalf of the Chinese in the Meng case. As Macleans wrote in 2019, "given the respect Chretien enjoys among senior officials in China, the fact he's advocating for the Trudeau government to interfere in the court case to make China happy will only serve to embolden Beijing."
With so much Canadian capital riding on smooth relations with Xi— plus the need to bring China into Trudeau's daffy climate schemes— does he dare anger the regime by insulting their Olympic propaganda coup?  Canada knows this: If Trudeau shows backbone in a tough international dispute it will be the first time.
Bruce Dowbiggin @dowbboy is the editor of Not The Public Broadcaster (http://www.notthepublicbroadcaster.com). The best-selling author of Cap In Hand was nominated for the BBN Business Book award of 2020 for Personal Account with Tony Comper. A two-time winner of the Gemini Award as Canada's top television sports broadcaster, he's also a regular contributor to Sirius XM Canada Talks Ch. 167. His new book with his son Evan Inexact Science: The Six Most Compelling Draft Years In NHL History is now available on http://brucedowbigginbooks.ca/book-personalaccount.aspx