Public Health Agency of Canada "not recommending an additional bivalent booster for the general population this spring"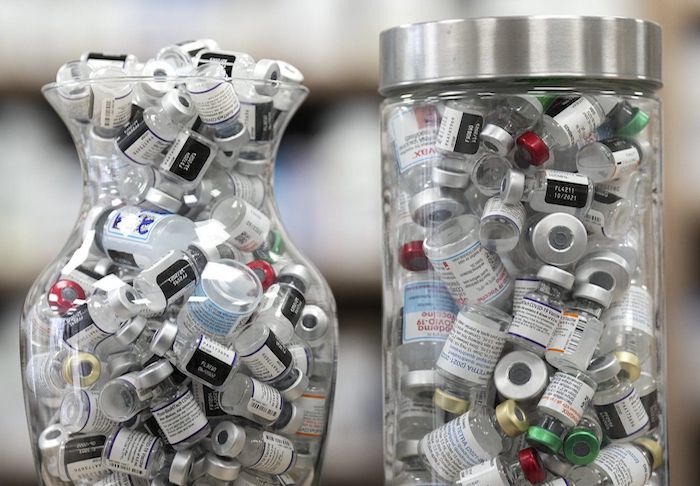 The federal and provincial governments will have to figure out what to do with millions of COVID-19 vaccine boosters now that it appears they'll go unused. On Friday, the Public Health Agency of Canada announced through it's twitter feed that booster shots should now only be considered for Canadians "at high risk of severe illness".
Those considered at high risk are those over 80 years old, people between 65 and 79 who haven't contracted COVID-19 yet, residents living in long-term care homes or with other seniors with complex medical needs, and adults 18 and over who are moderately or severely immunocompromised.
It's also been about 6 months since the Public Health Agency of Canada has reported on the likelihood of becoming ill with COVID-19, being hospitalized or dying while vaccinated and boosted.
The last report
was made public back at the end of September.
Below is the statement on the Public Health Agency of Canada website from Friday, March 3:
OVERVIEW
On March 3, 2023, the Public Health Agency of Canada (PHAC) released guidance from the National Advisory Committee on Immunization (NACI) on an additional COVID-19 booster dose in the spring of 2023 for individuals at high risk of severe illness due to COVID-19. This guidance is based on current evidence, vaccine principles and NACI expert opinion.
NACI now recommends that: Starting in the spring of 2023, an additional booster dose may be offered 6 or more months from the last COVID-19 vaccine dose or infection to the following individuals who are at increased risk of severe illness from COVID-19: (Discretionary NACI recommendation)

Adults 80 years of age and older
Adults 65 to 79 years of age, particularly if they do not have a known history of SARS-CoV-2 infection
Adult residents of long-term care homes and other congregate living settings for seniors or those with complex medical care needs
Adults 18 years of age and older who are moderately to severely immunocompromised due to an underlying condition or treatment

Bivalent Omicron-targeting mRNA COVID-19 vaccines continue to be the preferred booster products.
Individuals who have not received previously recommended doses, including a primary series or fall 2022 booster dose, are recommended to receive them now. For more information, please refer to Guidance on COVID-19 vaccine booster doses: Initial considerations for 2023.
QUOTES
"Bivalent booster dose uptake is still relatively low among the populations at risk of severe disease, and we hope to see this improve. Older adults, particularly those over 80 years, consistently have the highest risk of severe disease, especially if they are unvaccinated. We have historically seen patterns of waning protection against severe disease by 6 months after the last dose, particularly in older adults without prior infection. Because of this, as a precautionary measure, NACI is recommending this spring that an additional bivalent booster dose may be offered after 6 months for those at highest risk of severe disease, including older adults and persons who are moderately to severely immunocompromised. There may be a broader program in fall of 2023, depending on COVID-19 epidemiology."
– Dr. Shelley Deeks, NACI Chair
"It remains important to stay up to date with your COVID-19 vaccines, including recommended booster doses, given the continued circulation of SARS-CoV-2 virus variants in Canada and elsewhere. Booster doses help to build back protection against severe disease that wanes over time after COVID-19 vaccination or infections. Given the current COVID-19 epidemiology, including the relatively stable disease activity we have observed in recent months, and generally high levels of antibodies against COVID-19 from vaccines and/or infection among Canadians, NACI is currently not recommending an additional bivalent booster for the general population this spring. However, individuals at highest risk of getting severely ill from COVID-19, including older adults and individuals considered immunocompromised, may be offered a spring bivalent booster dose. Regardless of risk factors, I encourage anyone who has not yet received their primary series or their fall 2022 bivalent booster to get these vaccinations now to reduce their risk of severe outcomes of COVID-19, including hospitalization."
– Dr. Theresa Tam, Chief Public Health Officer
Why are people in Britain talking about Boris Johnson's WhatsApp messages?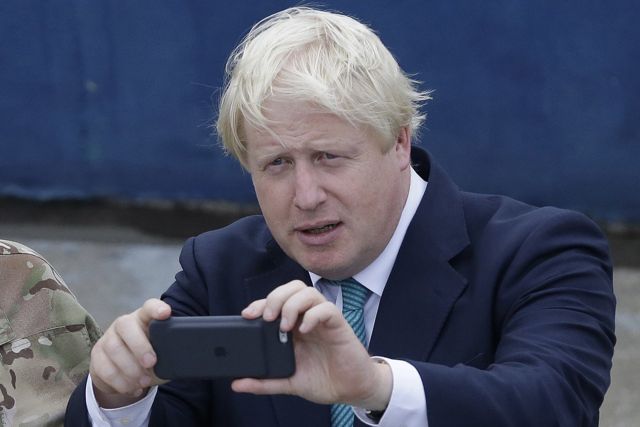 LONDON — Critics accuse the British administration of running "government by WhatsApp" because of the popularity of the messaging app with politicians and officials.
So it feels inevitable that a tussle over WhatsApp messages is at the heart of Britain's official inquiry into how the country handled the COVID-19 pandemic.
Thousands of messages exchanged during the pandemic between then Prime Minister Boris Johnson and government ministers, aides and officials form key evidence for the investigation chaired by retired judge Heather Hallett. The Conservative government, now led by Prime Minister Rishi Sunak, wants to be able to edit the messages before handing them over, saying some are personal and irrelevant to the inquiry. It has filed a legal challenge against Hallett's order to surrender the unredacted messages.
WHAT IS THE INQUIRY INVESTIGATING?
More than 200,000 people have died in Britain after testing positive for COVID-19, one of the highest tolls in Europe, and the decisions of Johnson's government have been endlessly debated. Johnson agreed in late 2021 to hold an investigation after pressure from bereaved families.
Hallett's inquiry is due to scrutinize the U.K.'s preparedness for a pandemic, how the government responded and whether the "level of loss was inevitable or whether things could have been done better."
Public hearings are scheduled to begin June 13 and last until 2026, with the former prime minister and a host of senior officials due to give evidence.
WHAT'S UP WITH WHATSAPP?
The Meta-owned messaging service has become a favorite communications tool among U.K. government officials and the journalists who cover them. It's easy to use for both individual and group chats, and its end-to-end encryption offers users a sense of security that messages will be private.
That confidence has sometimes proved misguided. Former Health Secretary Matt Hancock, who helped lead Britain's response to the virus, gave tens of thousands of his messages to a journalist who was helping him write a memoir. The journalist passed them to a newspaper, which splashed embarrassing details in a series of front-page stories.
Hallett has asked to see messages exchanged between Johnson and more than three dozen scientists and officials over two years from early 2020. She also wants to see Johnson's notebooks and diaries from the same period.
WHAT'S THE GOVERNMENT'S POSITION?
The government of Sunak, who took office after Johnson resigned amid scandals in mid-2022, argues that some of the messages are "unambiguously irrelevant" to the COVID-19 inquiry. It says publishing them would be "an unwarranted intrusion into other aspects of the work of government," and into individuals' "legitimate expectations of privacy and protection of their personal information."
On Thursday, the government's Cabinet Office filed court papers seeking to challenge Hallett's order for the documents. The next step will be a hearing at the High Court in the coming weeks.
Many lawyers think the government will lose the challenge. Under the terms of the inquiry, agreed upon with the government at the outset, Hallett has the power to summon evidence and question witnesses under oath.
"The government has an uphill task," Jonathan Jones, a former head of the government legal service, wrote in a blog post for the Institute for Government. "The likelihood is that the court will say the inquiry chair should be the one to decide how she goes about it, and what material she needs to see for that purpose."
WHAT DOES BORIS JOHNSON SAY?
Johnson has a history of friction with successor Sunak, whose resignation from the government in July 2022 helped topple Johnson from power.
Johnson has distanced himself from the government's stance by saying he is happy to hand over his messages. On Friday, he said he has sent the WhatsApp messages directly to Hallett's inquiry.
But — in another twist — they cover only part of the requested period. Johnson hasn't passed on any messages from before April 2021. That period includes the early days of the pandemic — when the government made fateful and still-contested decisions — as well as three periods of national lockdown and the dates of rule-breaking parties in government buildings that led to scores of people, including Johnson, being fined by police.
Johnson says the messages are on a phone he was ordered to stop using after journalists noticed that his number had been publicly available online for 15 years.
Johnson says the security services told him to quit using the phone and never to turn it on again. He told Hallett on Friday that he had "asked the Cabinet Office for assistance in turning it on securely so that I can search it for all relevant material. I propose to pass all such material directly to you."
My Official Apology to the New York Post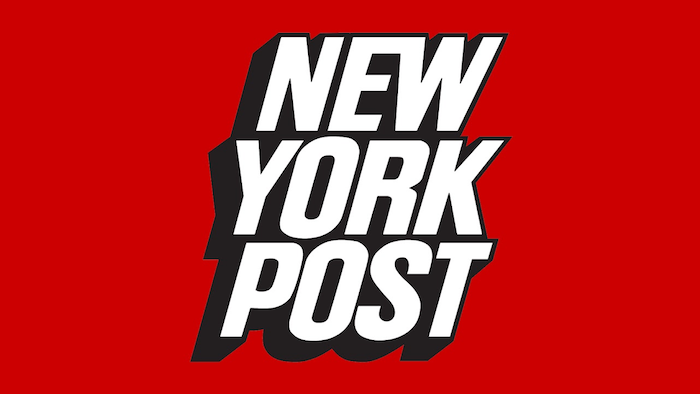 From the Brownstone Institute
BY
YASMINA PALUMBO
There is an art to meaningful apologies. A sweet spot. Wait too long and they become pointless.
Ideally, they should also be accompanied with some kind of atonement as well.
I, along with many New Yorkers, have been waiting for apologies that don't appear to be coming. But as I've been waiting in the interminable void, it's occurred to me that I might owe some apologies myself. So here goes
---
An Apology
Years ago, I used to sneer at anyone who read the NY Post. At the café where I worked, I took quiet pleasure in tossing it in the trash whenever someone left it behind on a crumb-covered seat. Had I ever read it? No. But I knew I wasn't the type of person to read the NY Post, and I was proud of that fact.
Then, a few years back, things started to look a little different to me. They started to look wrong, like a wool hat in summer, or a mask on a baby's face. I started to detect lies and impossibilities coming out of the mouths of important people. "Gradually, then suddenly," as the Hemingway quote goes, I saw things in a different light.
I could almost stomach the politicians lying, but when friends began repeating the lies it became too much to bear. Truth seemed to hover just outside of them, leaving them infuriatingly untouched.
It was a little after this time, my awakening of sorts, that I myself became an outcast.
I hadn't set out to become an outcast. I'd reached middle age an average upstanding citizen, fairly respectful of authority. I was a mother who made her children take piano lessons for god's sake!
But one morning, late in the summer of 2021, I woke up to find I no longer had civil rights. And things took a turn. I still marvel at how it all unfolded:
Early 2021, I thought I'd survived the worst of covid. I'd made it through a year of hysteria that I presumed would surely fade, maybe even some bashful apologies would follow, like after a long drunken night gone too far.
By then, the miracle vaccine had finally arrived and any American who wanted it could have it. But it so happened that I didn't want it. I'd already gotten covid during lockdown, while selling essentials like coffee and toilet paper from the café I now owned, a café limping along on government funds.
An experimental vaccine for a virus I'd already had just wasn't that appealing to me; why would it be? The decision, quite honestly, made itself. Who knew it would land me in the middle of a nightmare.
I recall the incremental announcements from our mayor at the time, a tall goofy man people likened to Big Bird. The first announcement came on the morning of August 16th, 2021;
My kind was no longer allowed to sit down and eat in cafés, he said, though we were allowed to take something in a paper bag to go.
My kind was no longer allowed to enter cultural buildings, he said; art and history were for the good citizens.
We were no longer allowed the privilege of working, or a college education.
We weren't allowed to enter our child's school or to serve the people we served when the vaccine was just a twinkle in Fauci's eye. And society agreed. The "unvaccinated" deserved it. Damn them.
My anger simmered. It turned to rage. All I asked for was common sense. Every day that New York City hummed, I burned. Didn't they see us withering with loss of hope and loss in general?
Didn't they know there were a million of us who said no thanks? A million who didn't have civil rights. A million who were right, as it turned out, about everything.
It seemed they did not, or if they did, they didn't care.
And just when I was about to give up on humanity, out of the haze of covid hysteria came some of the clearest voices to be found in, of all places, the NY Post.
But of course!
I should've recognized Alexander Hamilton's handsome face on the ten-dollar bill as a sign, right there next to the scrolled "We the People." A Founding Father, Hamilton had worked to abolish the slave trade in New York City. I'd forgotten he founded the NY Post too!
While other mainstream news still wilted with ruminations on the invisible threat of long covid, or the latest Fauci whim, the NY Post blazed a trail with its demands for a return to common sense and decency.
There in print it called for an end to all mandates – if baseball players and celebrities didn't need them why did the working class?
In chorus its editorial board called for a reckoning by way of a covid truth-and-reconciliation commission – Amen!
And long before anyone else, it dared to publish the opinions of some of the bravest academics and scientists of our time, the co-authors of the Great Barrington Declaration, Dr. Martin Kulldorff and Dr. Jay Bhattacharya.
So, I'm sorry, NY Post. I judged you by your cover. By your red and black barking headlines. But I was wrong. And for anyone else out there who feels they might owe someone an apology, let me tell you it feels good to settle a debt. I highly recommend it.