Province says Alberta on target for Stage 2 Restriction Easing by June 10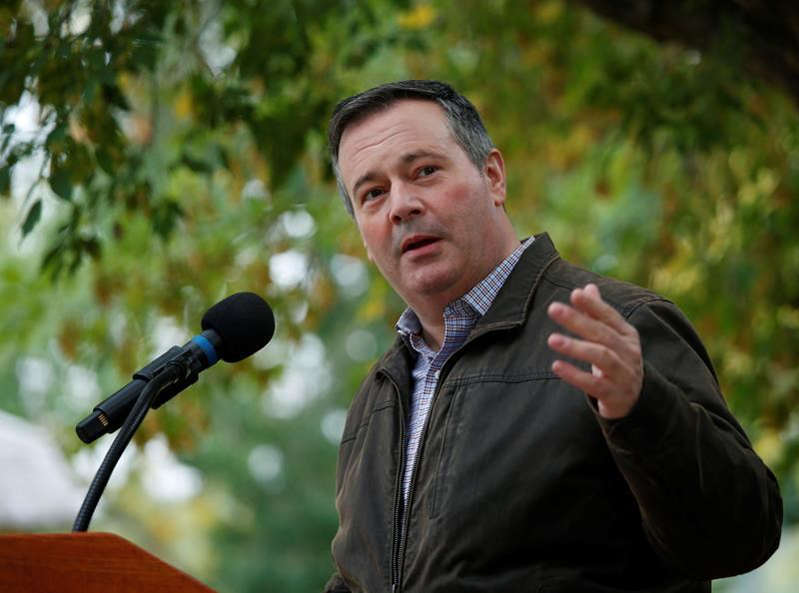 COVID-19 hospitalizations drop below 500
The province has reached another milestone, with the number of people hospitalized due to COVID-19 dropping to only 478.
If this trend continues, Stage 2 easing of restrictions could start on June 10, given than 60 per cent of Albertans are now vaccinated. Alberta Health will continue to closely monitor hospitalization trends over the next two weeks.
"This decline in the number of people in hospital due to COVID-19 shows that Albertans' efforts to stick to guidelines and to get vaccinated are paying off. As long as hospitalizations stay below 500, we will move into Stage 2 on June 10 and be one step closer to having an amazing and fully open Alberta summer."
"Fewer people in hospital shows Albertans are responding to our call for vaccinations, and is yet another welcome sign that we are on the right track. Health officials will continue to monitor this trend closely in the weeks ahead as we move towards reopening the province."
Alberta's government is responding to the COVID-19 pandemic by protecting lives and livelihoods with precise measures to bend the curve, sustain small businesses, and protect Alberta's health care system.
Stage 2 of the Open for Summer Plan:
Outdoor social gatherings increase to 20 people, with distancing.
Wedding ceremonies may occur with up to 20 attendees. Receptions are permitted outdoors only.
Funeral ceremonies remain unchanged with up to 20 people permitted, not including facility staff, funeral clergy or organizers not considered guests. Receptions are permitted outdoors only.
Restaurants may seat tables with up to six people, indoors or outdoors.

Dining parties are no longer restricted to households only.
Physical distancing and other restrictions still apply.

Retail capacity increases to one-third of fire code occupancy (must maintain ability to distance).
Capacity for places of worship increases to one-third of fire code occupancy.
Gyms and other indoor fitness open for solo and drop-in activities with three-metre distancing between participants and fitness classes may resume with three-metre distancing.
Indoor settings may open with up to one-third of fire code occupancy, including indoor recreation centres. This includes arenas, cinemas, theatres, museums, art galleries and libraries.
Indoor and outdoor youth and adult sports resume with no restrictions.
Youth activities, such as day camps and play centres, may resume, with restrictions.
Personal and wellness services can resume walk-in services.
Post-secondary institutions can resume in-person learning.
The work-from-home order is lifted but still recommended.
Outdoor fixed seating facilities (e.g., grandstands) can open with one-third seated capacity.
Public outdoor gatherings increase to 150 people (e.g. concerts/festivals), with restrictions.
Distancing and masking requirements remain in effect.
Indoor masking and distancing requirements will remain in place throughout this stepped approach and some degree of restrictions will still apply to all activities within each step.
Additional details on the current restrictions are outlined on alberta.ca.
Pembina to pocket $350 million after terminating acquisition of Inter Pipeline
CALGARY — Pembina Pipeline Corp. will pocket a $350-million break fee after terminating its acquisition of Inter Pipeline Ltd.
The move follows Inter Pipeline's board advising that it would no longer recommend that shareholders support the deal after rival Brookfield Infrastructure Partners LP upped its hostile takeover bid for the Calgary-based Inter Pipeline.
Inter Pipeline had resisted Brookfield's bid after signing a friendly all-stock deal to be bought by Pembina that would have seen its shareholders receive half a Pembina share for each Inter Pipeline share they hold.
Prominent shareholder advisory firm ISS recommended that Inter Pipeline investors reject the company's proposed sale to Pembina and instead support the takeover by Brookfield after Inter Pipeline's largest shareholder upped its offer to $16 billion, including debt.
Pembina's CEO Mick Dilger says he's disappointed by the outcome as the logic of a combination with Inter Pipeline remains "unparalleled" and the value creation impossible to replicate.
He says the company will continue to seek growth opportunities through other acquisitions.
"Pembina remains optimistic about its future, including the profitability of our existing business given foreseeable sector tailwinds, as well as with tremendous flexibility to pursue an ever increasing and more diverse set of opportunities for growth, some of which we were able to highlight and advance during this process," he stated.
Inter Pipeline subsequently said it is open to working with Brookfield to reach a "mutually agreeable transaction."
This report by The Canadian Press was first published July 26, 2021.
Companies in this story: (TSX:IPL, TSX:PPL, TSX:BIPC)
The Canadian Press
Yamamoto among four players to receive qualifying offers from the Edmonton Oilers
EDMONTON — The Edmonton Oilers extended qualifying offers to forwards Tyler Benson, Cooper Marody and Kailer Yamamoto as well as goalie Stuart Skinner on Sunday.
Benson, 23, has one assist in seven career NHL games. He was selected in the second round. No. 23 overall, in 2016.
Marody, 24,was originally drafted by the Philadelphia Flyers in 2015 and has appeared in six career NHL contests.
The 22-year-old Yamamoto had eight goals and 13 assists in 52 games with Edmonton last season. The '17 draft pick has 20 goals and 32 assists in 105 career NHL contests.
Skinner, 22, played in one game with Edmonton last year. He was drafted by the Oilers in 2017.
This report by The Canadian Press was first published July 25, 2021.
The Canadian Press