Prominent Alberta Conservative Voice Explains: Why I am voting Yes to End Equalization…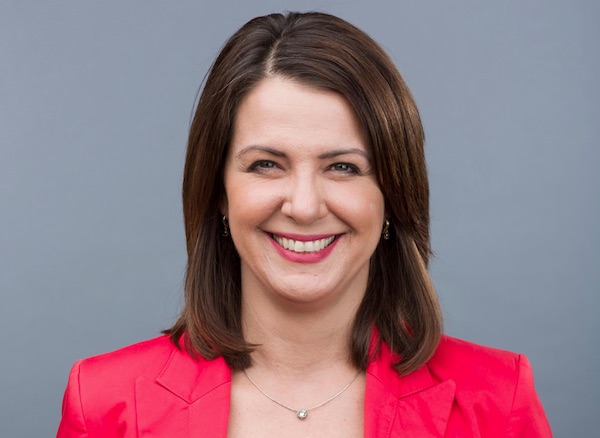 From Danielle Smith
To me, equalization, the health transfer and the social transfer combined, are a measure of how much the federal government is overtaxing us. The Constitution has a very limited role for the federal government. The federal government likes to use its spending power to meddle in areas that aren't its jurisdiction. My view is this – if you want to pass policy for health care, long term care, drug plans, day care, welfare – then RUN FOR PROVINCIAL OFFICE. Don't take money from the provinces, launder it through the federal bureaucracy and then divvy it up unfairly to give back more money to the provinces that you think will vote for you. (Yep – that's how I see it.)
So let's analyze the numbers a bit shall we? I have three tables to show you that tell the whole story.
The level of overtaxation (on these three programs alone) is easily quantified. In the 2021-22 fiscal year it will be $83.890 billion. In just 10 years, the federal overtaxation has grown from $60.085 billion – that's a 40 per cent increase.
Per person Ottawa transfers an average of $2,181. But of course we know, because of equalization, some provinces are more equal than others.
Take a look at Alberta. Our transfers have grown from $3.661 billion to $6.835 billion in the same period, or from $946 per person to $1,523 per person.
Now take a look at Quebec. Their transfers have grown from $17.329 to $26.306 in the same 10 year period, or $2,148 per person to $3,039 per person.
How would an equal per capital model impact the other provinces?…
In my column, I said we should eliminate equalization and instead do equal per person transfers to every province. If we did that, Alberta would receive $9.788 billion this year, a difference of $2.953 billion more. Alberta isn't the only one getting hosed. Look at the final line in the table below. So are BC and Ontario. Saskatchewan is shortchanged $781 million, and poor Newfoundland and Labrador, which in on the brink of bankruptcy but still doesn't qualify for equalization, would get $343 million more. If we eliminated equalization and gave everyone the same per person amount, Quebec would receive $18.879 billion or $7.427 billion less than is expected this year. As it should be. Saskatchewan and Newfoundland and Labrador should not be subsidizing Quebec.
There are a couple of things I really like about a per person transfer model.
It encourages provinces to compete to attract people, because the more people you attract the more dollars you attract.
I understand the Fairness Alberta argument about changing equalization. They suggest a markup to market on the electricity price that hydro rich provinces charge, they want to stop growing equalization with GDP growth, and they want to account for the different cost of services in each province. But in the end, if we create a program that rewards provinces only for attracting people then they have to implement policies that attract people. Like having low rates of taxation, making it easier to start a business, having affordable housing, and so on. There is a lot that is in the power of government. But if we keep giving provinces more money as they adopt policies that reduce their attractiveness it is counterproductive.
A per person model is going to give a greater benefit to smaller provinces with lower costs of services than larger provinces with a larger cost of service.
Even if making Alberta pay more is the objective of Ottawa, an equal per capita transfer amount still has Alberta paying disproportionately into the pot. Alberta has higher wages, higher workforce participation rates, higher spending so we will stay pay more in personal and corporate income taxes, GST, fuel tax, EI, CPP and other federal taxes, than we receive back in per person federal transfers. This won't eliminate the net payer status we have; but it will get us on our way to narrowing the gap.
Once we have established a single per person transfer that is the same across the country we can move to the next step, which is convert the cash transfer into tax points instead.
If Alberta was getting its proper share of transfers – $9.79 billion – we could then move to the next stage of negotiation with Ottawa. Which is to convert the cash to tax points instead. I'll leave it to the accountants to figure out the precise numbers, but conceptually let's say it would mean reducing the federal income tax by 5 percentage points across all categories and increasing provincial income tax by 5 percentage points across all categories. The reason to do that is this, as Alberta grows so would it's share of own-source revenues. Rather than have Ottawa continue to capitalize on our growth, we would.
Once we have fixed the problems with federal provincial transfers, we can move on to fix CPP and EI next.
Alberta pays disproportionately into CPP and EI too – we pay roughly 30 per cent of the premiums for CPP and only get back about 10 per cent of the spending. I haven't done the calculation on EI but I suspect it's even worse. If we can stop the overtaxation on income tax, these two programs should be next.
Enough is enough…
For too long we have just accepted that this is the way the country works. I think we've been bullied into thinking that paying disproportionately into Confederation was our penance for the federal government cancelling the National Energy Program. It's almost as if we collectively felt that if only we paid off central Canada, they wouldn't come after our resource wealth again. How wrong we were. Now Quebec is so bloody minded they don't care if they hurt themselves by killing off our energy industry.
That's fine. If they don't want the revenues that come from our energy resources, we should be happy to keep it for ourselves. Let's start to show them we are serious by strongly voting yes to end equalization on October 18.
'I'm sorry': Calgary parents plead guilty to neglect of disabled adult son
CALGARY — A Calgary mother broke into tears Friday after she and her husband pleaded guilty to failing to provide the necessaries of life for their severely disabled adult son.
Malinda Phillips and Jonathon Grunewald entered their pleas in Calgary's Court of Queen's Bench.
In an agreed statement of facts, court heard that the 29-year-old man was mostly confined to his bedroom over five years. He had been diagnosed at birth with severe cerebral palsy, a seizure disorder and brain damage.
He was rushed to hospital in October 2020 when he was found unresponsive in the family's home.
"He was admitted in critical condition, in a state of shock, and displaying the profound effects of hypothermia, sepsis and weighing only 43 pounds," said Crown prosecutor Janice Walsh.
Hospital officials alerted Calgary police and officers charged the couple last year.
"I'm sorry," sobbed Phillips before entering her guilty plea.
A sentencing hearing is be scheduled April 8. Court heard lawyers expect to present a joint recommendation for the sentences.
Walsh told court that Phillips and Grunewald admitted that their son hadn't used a wheelchair for three years and "was essentially bedridden, except for special occasions including family dinners and outings."
They were offered help for their son and in 2015 they began receiving $1,768 a month from Alberta's Assured Income for the Severely Handicapped program.
Walsh said Phillips didn't trust the medical community.
"(Phillips) acknowledged she had been offered home care assistance but turned it down as she did not believe it would be beneficial," Walsh said.
The mother also admitted to withholding food from the son four to five days a week.
"She acknowledged that this has been going on for the past four to five years and she noticed his medical condition declining about three years ago but did not take him to the doctor," said Walsh.
Court heard that Phillips was in a car accident in 2015 and suffered from depression and back pain. She would put her headphones on and "zone out," taking three- to four-hour naps during the day.
Grunewald, who worked during the day, took over caring for his son in the evenings, said Walsh.
"He was aware that Malinda was not caring for him during the days but did not want to 'pick a fight over it,'" Walsh said.
She added the son was not given any liquids until his father gave them to him at dinner.
Grunewald admitted the family had been offered fully funded, in-home medical assistance five days a week. He knew his wife had refused the service and "did not press the issue," said Walsh.
The son now lives in a care home. Walsh said he has gained weight, increased his mobility and can sit in a wheelchair.
This report by The Canadian Press was first published Jan. 21, 2022.
Bill Graveland, The Canadian Press
Alberta RCMP investigating after child found wandering on highway near St. Paul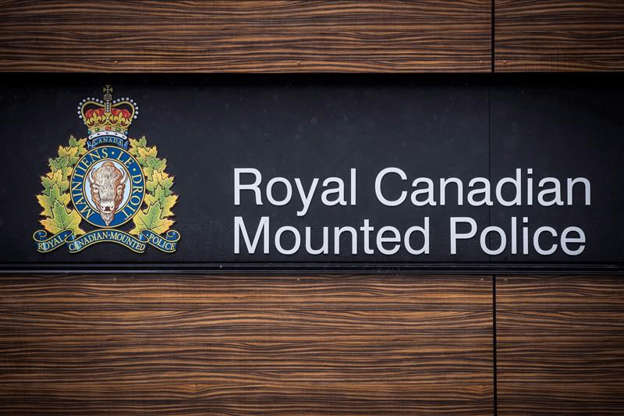 ST. PAUL, ALBERTA — Alberta RCMP say they are investigating after a child was found wandering on a highway near a town northeast of Edmonton earlier this week.
Police in St. Paul say in a news release that they received a report about the child at about 9:30 a.m. Tuesday.
They say a concerned motorist found the child on Highway 881 near Township Road 582 and brought the child to the RCMP detachment.
Police say they have started an investigation and are looking for dashcam footage from the area on Tuesday morning.
Earlier this week, St. Paul Education issued a statement on its website saying it was investigating after kindergarten student remained on a bus after it was returned to the driver's yard following morning drop off.
They say the child left the bus and found their way to a road in a rural area, where a concerned citizen intervened and took the child to the RCMP.
"Drivers are trained to do a mandatory walk through of their bus to ensure it is empty before leaving it," said the statement from board chairwoman Heather Starosielski and Glen Brodziak, superintendent of schools. "Our initial review indicates this was not done."
They said the driver has been removed from his duties pending an investigation.
The statement said schools also typically call home to confirm any student absences.
"Our normal procedure is for schools to start to make in-person phone calls at 8:45 a.m. each day beginning with the youngest children first," it said. "The delay in noting the absence was in part due to the large number of absences that day in the school as a result of several buses not running due to varying road conditions."
The statement said the school division is reviewing its transportation practices as well as its student absence reporting process.
"We will also fully co-operate should there be an RCMP investigation," it added.
They said they are thankful for the safe return of the child and the quick response from the concerned citizen.
Environment Canada shows the temperatures in the area hovered around -24 C on Tuesday.
This report by The Canadian Press was first published Jan. 21, 2022.
The Canadian Press