Political Football: Damar Hamlin & The Heart Of The Matter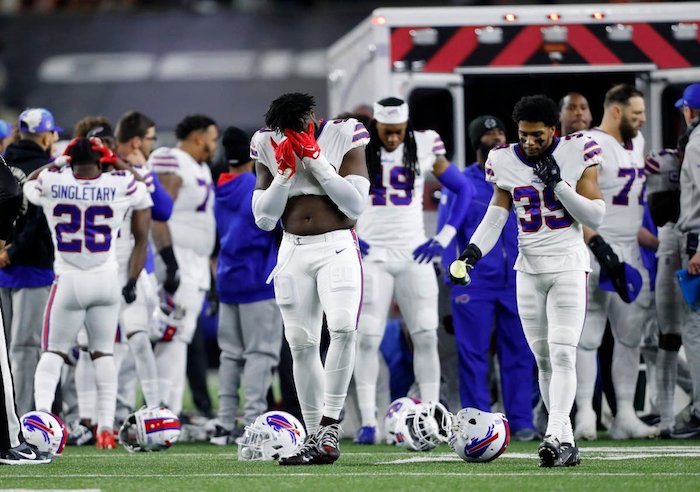 It's a scene few who witnessed it live or on TV will forget anytime soon. Buffalo Bills DB Damon Hamlin made a jarring tackle on Cincinnati's Tee Higgins. They fell to the turf. The two men quickly resumed their feet to get back in position. It seemed like a routine play.
Then Hamlin wavered and collapsed to the turf.
For football fans, seeing a player on the ground is, unfortunately, not unique. Injury occurs in a violent game. (In the Purdue/LSU game earlier in the day a Purdue player had been taken from the field in an ambulance for a neck injury.) Some in the crowd thought Hamlin might be faking to slow down the Bengals. But this moment was unlike almost any others. Players on both teams began urgently waving to medical staffs to attend to Hamlin.
As we know now, Hamlin was technically dead on the field. He was in the same crisis as Danish soccer star Christian Eriksen, who fell dead on the pitch at the 2021 Euro championships. Both men were in a frantic race for EMS help. Luckily the first responders reached both men in time to restart their hearts. Eriksen was able to resume his career after eight months following a diagnosis of cardiac arrest.
In his case, Hamlin was quickly transported to the ICU at a local hospital. While signs are cautiously positive— there appears to be no neurological damage— Hamlin's prognosis remains uncertain. The very best hope is he bounces back as quickly as did Eriksen. The outpouring of sympathy for the Bills defensive back was touching and life-affirming. The debate about how he came to crumple to the ground was anything but.
Almost immediately the opposing sides in the debate over vaccine injuries leapt to social media to stake their sides in the argument— despite having no firsthand knowledge of his case. Some cited the diagnosis of commotio cordis , blunt-force trauma.
"As a physician I believe Damar Hamlin was likely suffering from commotio cordis where a blow to the chest at a precise moment in the electrical cycle stops the heart." Haddock then added "Those trying to tie this to vaccine status to project their unscientific beliefs are terrible, horrible people."
Others took up the terrible, horrible people theme. Colts writer Gregg Doyel harkened back to the hysteria that prevailed over those who refused to be vaccinated. @GreggDoyelStar Anti-vaxxers using Buffalo safety Damar Hamlin to promote their deadly agenda are evil, and need to be exposed for what they are. Those who believe them are gullible, and need to understand they've been told lies."
The denials flew fast and furious here and here . But those who reject instant shaming of vaccine absolutists refused to be hushed. Dr. Peter McCullough, a respected skeptic of the suffocating COVID catechism, conceded the cardiac arrest diagnosis, but the cadioligist added this: " If Damar Hamlin indeed took one of the COVID-19 vaccines, then subclinical vaccine-induced myocarditis must be considered in the differential diagnosis."
Researcher John Leake says that a commotio cordis diagnosis is statistically improbable. "So far, I have been unable to find any documented cases that have occurred in the NFL. This suggests that the age of NFL players and the protective padding over their hearts result in a lower incidence of commotio cordis than the incidence documented in sports such as baseball, in which players' chests are exposed to a projectile."
EMS professionals insist that had Hamlin suffered commotio cordis he could not have gotten up off the turf. He'd have been clinically dead on the ground.
Whatever. The medical tests now being done on Hamlin will reveal the true story of what happened to the 24-year-old. We'll know if it was blunt-force trauma or underlying weakness in his heart from the vaccine that caused the problems.
Or not, Anyone who thinks that the people who've used intimidation to repress vaccine information since 2021 (Health Canada, CDC, FDA, Fauci, Birx etc.) are now suddenly going to reveal, from the goodness of their hearts, anything that might show their duplicity since February 2020 doesn't understand the links between the NFL, the government and Big Pharma.
As Leake explains, "the NFL is a member of the COVID-19 Community Corps—a Biden Administration & HHS program for transferring money to participating organizations in exchange for promoting COVID-19 vaccination among their members. This may explain why Green Bay Packers quarterback, Aaron Rodgers, came under such immense pressure to receive the vaccine in spite of his known severe allergy to one of its ingredients…"
The vaccine enthusiasts are assisted by the elite commentariat that bit hard on the 15 days to flatten the curve narrative to crush Donald Trump. And who've whitewashed dissent since— at the behest of government officials in Canada and the U.S. (see the current Twitter files "The FBI Belly Button" reveal that shows politicians using the media to ban reporters/ columnists whose vaccine takes they don't like. )
But for the sake of argument, let's suppose that the Hamlin injury is relatively straight forward. A genetic disposition to heart problems, A heart damaged long ago. Or, as some have guessed, blunt-force trauma. The sceptics are forced to modify their initial suspicions and correct the record.
Yet, after all that has transpired about PCR deception, vaccine inadequacy and lockdowns, how can anyone fault COVID-panic public scepticism? With reversals of policy by CDC, WHO, Health Canada et al. why should anyone believe a sentence that comes out of the mouths of Big Pharma politicians, health officials, media and corporate shills these days? We needn't list the misrepresentations they made while accusing others of misrepresenting the facts but you can see but a few here.
From Day One of the Covid panic the establishment side has insisted there's only been one side to truth— even when, as revealed by Covid Task Force member Deborah Birx— they knew their policy was unsupported by data. Now, via Twitter reveals and determined scientists, we see how the population was intimidated into accepting a policy pushed by Big Pharma.
Damar Hamlin's restored health will be one positive outcome of this frightening incident. The second might be the restoration of active public debate on healthcare. Both are to be celebrated.
Sign up today for Not The Public Broadcaster newsletters. Hot takes/ cool slants on sports and current affairs. Have the latest columns delivered to your mail box. Tell your friends to join, too. Always provocative, always independent. https://share.hsforms.com/16edbhhC3TTKg6jAaRyP7rActsj5
Bruce Dowbiggin @dowbboy is the editor of Not The Public Broadcaster A two-time winner of the Gemini Award as Canada's top television sports broadcaster, he's a regular contributor to Sirius XM Canada Talks Ch. 167. Inexact Science: The Six Most Compelling Draft Years In NHL History, his new book with his son Evan, was voted the seventh-best professional hockey book of all time by bookauthority.org . His 2004 book Money Players was voted sixth best on the same list, and is available via http://brucedowbigginbooks.ca/book-personalaccount.aspx
"I Promised Mess I Wouldn't Do This"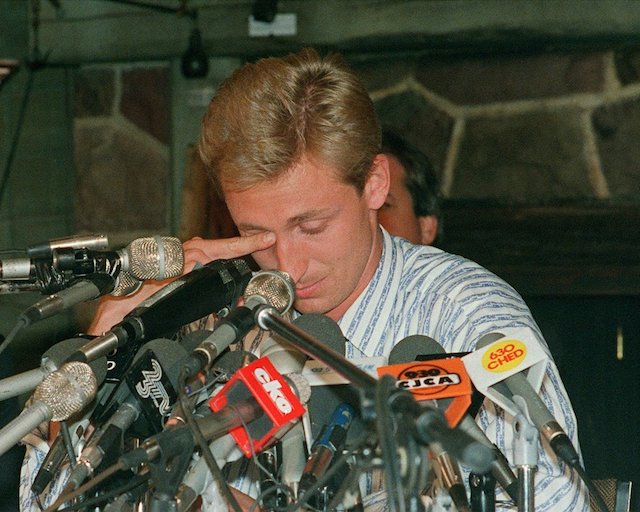 There's an abiding idiom in hockey trades. It says whoever got the best player in a deal wins the trade. If you get Wayne Gretzky you win every trade. After that, received wisdom of trades is more honoured in the breach than in the observance. Everyone has a theory. But all agree there's no denying the impact of trades toward NHL success.
From their evolution as simple player-for-player swaps to the current version of trading players for draft picks, cash, future considerations, salary-cap space or actual humans, the art of swapping in the NHL has become a science, an art and an accounting exercise. Where once it was a pair of hockey-lifer GMs making deals, today's moves require capologists, accountants, lawyers, agents and, often, the player's family being onside before a deal can be approved by the NHL.
A whole new culture has grown up within the sport so that deals can be swung. As trades have become more complicated, they have concurrently become less of a burden on the moving parts involved. We've come off an offseason with a surprisingly modest number of intriguing deals.
With preseason games starting, to whet the ref's whistle, here's a list Rating The Top 25 Trades in NHL history from our next book Deal With It: The Most Impactful Trades In NHL history and How They Changed The Game (due later in 2023). (from ***** to ***)
1) August 9, 1988: Wayne Gretzky, Marty McSorley, and Mike Krushelnyski from Edmonton to Los Angeles for Jimmy Carson, Martin Gélinas, the Kings' first rounders in 1989 (traded to New Jersey) , 1991 (Martin Rucinsky), 1993 (Nick Stadujar), and $15 million. *****
2) May 15, 1967: Phil Esposito, Fred Stanfield and Ken Hodge from Chicago to Boston for Gilles Marotte, Pit Martin and Jack Norris. ****1/2
3) October 4, 1991: Mark Messier and future considerations (Jeff Beukeboom) from Edmonton to the New York Rangers for Bernie Nicholls, Steven Rice, Louie DeBrusk and future considerations (David Shaw) ****1/
4) December 6, 1995: Patrick Roy and Mike Keane from Montreal to Colorado for Jocelyn Thibault, Martin Rucinsky and Andrei Kovalenko ****1/2
5) June 30, 1992 Eric Lindros from Quebec City to Philadelphia for Steve Duchesne, Peter Forsberg, Ron Hextall, Kerry Huffman, Mike Ricci, Chris Simon, a 1993 1st round pick (#10-Jocelyn Thibault), a 1994 1st-Round pick, (#10-Nolan Baumgartner)) and $15 million in cash *****
6) March 3, 1968: Norm Ullman, Floyd Smith, Paul Henderson and Doug Barrie to Toronto for Garry Unger, Peter Stemkowski, Frank Mahovlich and Carl Brewer ****1/2
6A). January 13, 1971: Frank Mahovlich from Detroit to the Montreal for Guy Charron, Bill Collins and Mickey Redmond ****
7) March 10, 1980 Butch Goring from L.A. to New York Islanders for Dave Lewis and Bill Harris ****
8. November 1947 : Max Bentley from Chicago to Toronto for Gus Bodnar, Gaye Stewart, Bud Poile, Bob Goldham and Ernie Dickens ****
9) January 2, 1992: Gary Leeman, Alex Godynyuk, Jeff Reese, Craig Berube and Michel Petit from Toronto to Calgary for Jamie Macoun, Ric Nattress, Rick Wamsley, Kent Manderville and Doug Gilmour ****1/2
10) August 17, 1992 Dominik Hasek from Chicago to Buffalo for Stephane Beauregard and a fourth-round draft pick (Eric Daze) ****
11) July 23, 1957 Ted Lindsay and Glenn Hall From Detroit To Chicago for Johnny Wilson, Forbes Kennedy, Hank Bassen, Eric Preston ***1/2
12) June 28, 1994: Garth Butcher, Mats Sundin, Todd Warriner and 1994 first-round pick (#10-Nolan Baumgartner) from Quebec City to Toronto for Wendel Clark, Sylvain Lefebvre, Landon Wilson and 1994 1st round pick (#22-Jeff Kealty) ***1/2
13) May 22, 1970 : 1971 1st-round pick (#1-Guy Lafleur) and Francois Lacombe from Oakland to Montreal for Ernie Hicke and 1970 1st-round pick (#10-Chris Oddleifson) *****
14) Nov. 7, 1975: Phil Esposito, Carol Vadnais from Boston to New York Rangers For Brad Park, Jean Ratelle ****
15) October 1989: Tom Kurvers from New Jersey to Toronto for first-round pick (#3 Scott Niedermayer) ****
16) Nov. 30 2005: Joe Thornton from Boston to San Jose for Brad Stuart, Wayne Primeau and Marco Sturm ***1/2
17) December 20, 1995: Joe Nieuwendyk from Calgary to Dallas for Jarome Iginla ***1/2
18) Feb. 22, 1964: Andy Bathgate and Don McKenney from New York Rangers to Toronto for Dick Duff, Bob Nevin, Rod Seiling, Arnie Brown and Bill Collins. ***
19) March 7, 1988: Brett Hull from Calgary to to St. Louis for Rick Wamsley and Rob Ramage ***
20) June 29, 1990: Denis Savard from Chicago to Montreal for Chris Chelios ***
21) June 24, 1963: Dave Balon, Leon Rochefort, Len Ronson and Lorne "Gump" Worsley from New York Rangers to Montreal for Donny Marshall, Phil Goyette and Jacques Plante. ***
22) June 24, 2000: Mark Parrish and Oleg Kvasha from Florida to the New York Islanders for Roberto Luongo and Olli Jokinen ***
23) February 10, 1960: Red Kelly from Detroit to Toronto for Marc Rheaume ***1/2
24) October 10, 1930: King Clancy from Ottawa to Toronto for Eric Petting, Art Smith, cash ***
25) June 28, 1964: Ken Dryden and Alex Campbell from Boston to Montreal for Paul Reid and Guy Allen ****
Sign up today for Not The Public Broadcaster newsletters. Hot takes/ cool slants on sports and current affairs. Have the latest columns delivered to your mail box. Tell your friends to join, too. Always provocative, always independent. https://share.hsforms.com/16edbhhC3TTKg6jAaRyP7rActsj5
Bruce Dowbiggin @dowbboy is the editor of Not The Public Broadcaster A two-time winner of the Gemini Award as Canada's top television sports broadcaster, he's a regular contributor to Sirius XM Canada Talks Ch. 167. Inexact Science: The Six Most Compelling Draft Years In NHL History, his new book with his son Evan, was voted the seventh-best professional hockey book of all time by bookauthority.org . His 2004 book Money Players was voted sixth best on the same list, and is available via http://brucedowbigginbooks.ca/book-personalaccount.aspx
If You Don't Hear From Me, It's Because I Don't Hear From You.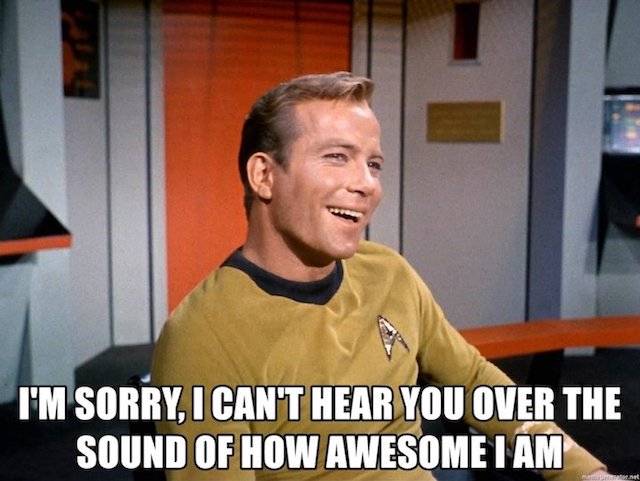 In his memoir, former BMO CEO Tony Comper recalled the press conference to announce a merger between two Japanese automobile corporations. Everything was going swimmingly until someone at the presser asked how long would it be before the two corporate cultures fully merged?
One of the CEOs replied without hesitation. "Forty-three years."
Forty-three years? Why forty-three years? he was asked.
"Because that's how long it will be until the executives who made this deal are all dead."
Yes, there are stubborn business cultures. But there are also political cultures that persist against all efforts to convince them they are deluded. People find it hard to change their ways— particularly when they've defended them publicly for years. The New Left's ironclad resistance to reason and debate is a feature, not a glitch. How to reach them in a friendly, inclusive manner?
Good luck. The Right's challenge is thinking these people will respond to shame or being corrected. Can't be done. Won't be done. They're like Japanese soldiers fighting WW II on a deserted island 25 years after armistice. They'll die repeating the Donald Trump Bleach meme to themselves.
This Gallup poll sheds light on how American (and Canadian) cultures can be blissfully unaware of some huge stories and obsessed by other narratives that fit their mindset. It shows that from 1972-2022 that GOP trust of media has plummeted from 41 percent to under 10 percent, while independents have gone from 53 percent to under 36 percent trust. IOW, their former favourite news sources don't jive with their everyday reality.
But Democrats in the poll have vaulted from 64 percent to 76 percent in trust of media. Why? One reason probably lies with being told the narratives that please them. That give them comfort. These consumers allow legacy media's fact checkers to sort out what they should know from "disinformation" without getting their hands dirty with the original story.
How pervasive was the scrubbing? The recent Missouri v. Biden recognized that federal government officials had been interfering with social media companies that digressed from the "accepted" line. An appeals court ordered them to stop. In another case, FBI was bribing reporters and scientists to change their opinions on the origin of the Covid-19 virus, sanitizing stories before they are doled out to the Woke.
"The Science" is supposed to be an ongoing vigorous debate with few settled laws. Yet, most cult scientists refuse debate, preferring to dismiss opponents as conspiracy nuts or— as they did with vaccines— dangers to society. When Al Gore allows himself to be cornered by questions, he rolls his eyes, sighs theatrically and asks his followers how anyone could deny The Science.
Gore's climate apocalypse culture has morphed within a generation from the few fighting pollution to a global dogma of CO2 poisoning nature . Attempts to talk sense on carbon emission obsession, plastics prohibitions, aversion to the nuclear option, Greta Thunberg beatification have all proven futile in the face of an End Oil Now cult that makes Scientology look like the Boy Scouts.
It was the same for the #RussiaHoax, #FinePeopleHoax, #BleachHoax and now Hillary Clinton's "real war on truth, facts, and reason". These liberal road-tested canards persists to this day. Here's Biden on a rare cogent day this summer repeating the #FinePeople hoax that has been debunked years before. Even the Washington Post has had enough, listing Biden's Top 100 fabulist claims since becoming POTUS.
The latest cult cleansing is Biden's patently false denial of any contact with son Hunter Biden's Shakedown scheme. The denial is awarded first position beside #climateemergency on search engines and nightly newscasts. Famously, 51 former security directors and officials claimed, without evidence, that Hunter's infamous laptop was Russian disinformation. Case closed, said MSNBC. No wonder so many consumers of legacy media in this echo chamber can blithely claim there is no substance to any of the Hunter stories documented by the competition and chronicled on his own hard drive.
The Canadian equivalent of denial culture came with the magic "cure-all" vaccines. Rather than publicly confront the Truckers Convoy on their refusal to take Covid-19 vaccines (which are now accepted as being flawed ), Trudeau hid in the Rideau Cottage calling truckers "an insult to science". To make sure they never got a chance to question him he sent the cops after them, arrested them, suspended their civil liberties and finances and subjected them to show trials.
And he was supported by the purchased Canadian media who vilified the protesters— for lack of armed insurrection or rioting— for staying too long in their protest. Many promoted false stories of arson and foreign financing of the convoy. This media Trudeau then tried to reward with Bill C-18— designed to make Meta, Google and other large tech sources pay to prop up failing Canadian media. In response, Meta has blocked all news links in Canada and cancelled existing deals with Canadian news outlets. The blocked links cover both Canadian and foreign news in light of Bill C-18.
And the same newspaper lobby that largely gave him a free pass on declaring a national emergency now wants the $595 million "temporary" bailout to be extended with double the subsidies (seeking government tax credits equal to 35% of labour costs.) The bailout meant to aid transition to digital is now instead a Trudeau lifeline in the Toronto Star's bankruptcy. In the meantime, writes Michael Geist, "investment in the publishing sector has ground to a halt, Canadians have lost access to news on social media, and small and independent media are particularly hard hit. Avoiding the Canadian outcome is a now a top policy priority in other countries looking at media legislation."
All this as the federal government prepares an online hate speech law— hate to be defined by themselves.
Many are just hoping that a Liberal loss in the next election will cease the encircling madness. That sanity will prevail. But the Japanese car manufacturers are telling us not to get our hopes too high. Trudeau Nation is quite prepared to got to its grave before ever admitting its copious mistakes.
Sign up today for Not The Public Broadcaster newsletters. Hot takes/ cool slants on sports and current affairs. Have the latest columns delivered to your mail box. Tell your friends to join, too. Always provocative, always independent. https://share.hsforms.com/16edbhhC3TTKg6jAaRyP7rActsj5

Bruce Dowbiggin @dowbboy is the editor of Not The Public Broadcaster A two-time winner of the Gemini Award as Canada's top television sports broadcaster, he's a regular contributor to Sirius XM Canada Talks Ch. 167. Inexact Science: The Six Most Compelling Draft Years In NHL History, his new book with his son Evan, was voted the seventh-best professional hockey book of all time by bookauthority.org . His 2004 book Money Players was voted sixth best on the same list, and is available via http://brucedowbigginbooks.ca/book-personalaccount.aspx