PM Trudeau's "Monetary Policy" gaffe could cost the Liberals the election. But will it?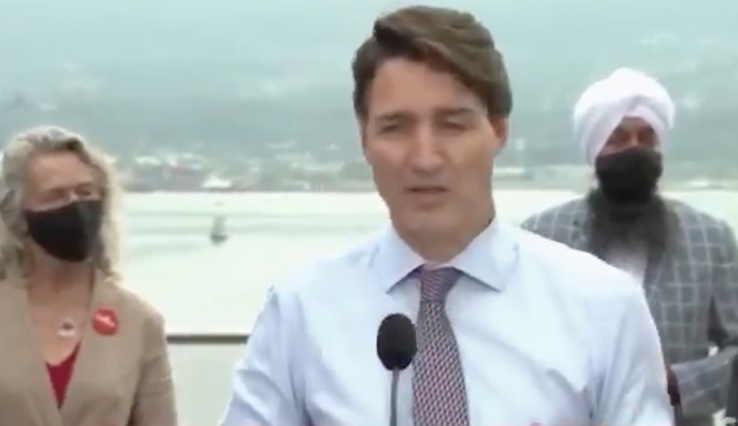 Back in 1993 things were not going well for Canada's Progressive Conservative Government. Brian Mulroney's government had served 2 mandates and Canadians were clearly ready to move on. The Conservatives decided Kim Campbell would be the best leader to bring a renewed excitement to their reelection hopes. Campbell was a fresh face and that was important to the party which was losing support quickly. She was also from Vancouver, which was a nice change for the party normally represented by leaders from Ontario or Quebec. Even more importantly, when she won the leadership she would become the first female leader of a country in North America. As Canadians would discover just a few months later though, no one cared about any of that. That campaign did not go well. The Conservatives not only lost. They were decimated right out of official party standing. The governing party won just 2 seats in the entire nation (Jean Charest in Quebec, and Elsie Wayne in New Brunswick). Kim Campbell did not even win her own seat. Henceforth the Reform Party represented the Conservative voice for the next two elections.
For one reason or another, Canadians simply did not connect with Kim Campbell. One of the biggest gaffes of that election campaign came when a reporter pressed Campbell for details on an issue and she replied "The election is not a time to discuss serious issues." That was the wrong answer. Despite what she may have truly meant, all Canadians heard was "I don't need to explain anything to you.". That was exactly the wrong thing to say at the worst possible time.
Why bring this up now, 28 years later? Well Prime Minister Justin Trudeau has made his first major gaffe of this election campaign. And for those who care about monetary policy (which should be everyone who pays taxes and works or has savings, etc) it's very likely as stunning a statement as Kim Campbell made three decades ago.
First some background. In 2021, Canadians find themselves in an astounding situation. When the covid pandemic hit last year governments all over the world shut down their economies for weeks, and then months. Government stimulus was the order of the day and Canada's was among the most generous in the world. People were paid to stay at home. Businesses were paid to continue to provide jobs to people working from home. Landlords were paid to keep tenants afloat. All in all, government money is being spent at unprecedented rates.
To pay for all this the Trudeau government attempted to pass a bill through Parliament which would allow it to raise taxes at will without a budget and without even coming back to ask Parliament to present a plan or ask for approval. That didn't go over so well. But instead of turning back the taps, or introducing a budget with higher taxes the government worked out a plan with the Bank of Canada. How this works basically is that every month the Bank of Canada prints out a few billion dollars, and the government uses that to pay for all the stimulus they want. Over the first year of covid that totalled about 350 Billion dollars!
The Bank of Canada has left the core function expressed in its mandate in order to print all this extra money. Despite it's best efforts to decouple inflation from the printing of extra money, it's not working. Canada's inflation rate has been blowing through the target of 2% month after month after month.
This is the the mandate as expressed by the Bank of Canada itself on its website.
The Bank of Canada is the nation's central bank. Its mandate, as defined in the Bank of Canada Act, is "to promote the economic and financial welfare of Canada." The Bank's vision is to be a leading central bank—dynamic, engaged and trusted—committed to a better Canada.
The Bank has four core functions:
Monetary policy: The Bank's monetary policy framework aims to keep inflation low, stable and predictable.
Financial system: The Bank promotes safe, sound and efficient financial systems within Canada and internationally.
Currency: The Bank designs, issues and distributes Canada's bank notes.
Funds management: The Bank acts as fiscal agent for the Government of Canada, managing its public debt programs and foreign exchange reserves.
The Bank of Canada's mandate is expiring at the end of this year and the new mandate could change. Some are saying the Bank should continue to print money at an unprecedented rate and Canadians will learn to live with high inflation. Considering this drives up the cost of everything from our homes and vehicles, to the food we eat there could hardly be a more important issue. That's why PM Trudeau's response to this question in Vancouver this week is so stunning. When asked if he would consider a higher tolerance for inflation going forward here's what he said.
Reporter Question about the renewal of the Bank of Canada mandate due at the end of 2021:
-Do you have thoughts about that mandate? Would you consider a slightly higher tolerance for inflation?
Prime Minister Justin Trudeau: "When I think about the biggest, most important economic policy this government, if re-elected, would move forward, you'll forgive me if I don't think about monetary policy."
Of course this spurred an immediate reaction from the opposition Conservatives. That oppostion is perhaps best summed up in this address from Pierre Poilievre.
The question is, will Canadians punish Prime Minister Trudeau for either lacking basic economic knowledge, or not caring about it? Kim Campbell failed to win her own seat, but she did not seem to connect well with Canadians at all even before that election campaign. Justin Trudeau has so far been immune to gaffes. Even though he's had more than 5 years in government, millions of Canadians stand by him loyally. Will this time be any different?
The Covid Narrative Flunked the Critical Thinking Test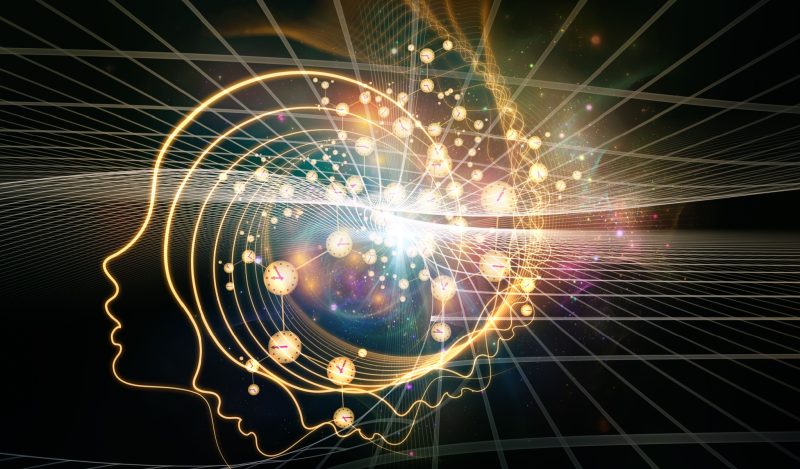 BY
BRUCE W. DAVIDSON
At the height of the Covid hysteria, several times I encountered variations of the meme "It's not a pandemic; it's an IQ test." Probably the memesters were poking fun at those duped by the mainstream Covid messaging.
In any case, that meme really misses the point. The essential problem has never been about one's IQ. Many highly intelligent people (in an academic sense) swallowed a very dubious narrative, while others less academically gifted did not. The real divider was the ability and inclination to think critically about it.
In a previous article I explained the basic concept of critical thinking, which can be defined as rational judgment about appeals to belief. Here I will lay out my own classroom approach to it in relation to the Covid messaging and policies.
The approach was derived from Browne and Keeley's once popular critical thinking textbook, Asking the Right Questions: A Guide to Critical Thinking. Simplified for Japanese university students unfamiliar with the concept of critical thinking, this approach consists of six questions, all very applicable to the official narrative about Covid. For any Japanese speakers who may be reading this, here is a video link of me explaining my approach.
Number one: What are the issues and the conclusion? The purpose of this question is to spur awareness that very often there is an assertion being made in the context of a debated issue. Many of my students have been completely unaware that a debate exists about many matters they hear about in school or from the media, such as climate change/global warming.
When people insist that no real debate exists in regard to an issue about which reasonable people differ, they have already failed the critical thinking test. That stance certainly has been the substance of much Covid messaging.
Number two: How good are the reasons? Many of my students can brainstorm on their own the characteristics of good reasons: clear, true, logical, objective, and important. In the Covid context, untrue reasons include arguing on the basis that novel, experimental injections are certainly (100 percent or 95 percent) "safe and effective." Moreover, the demand by pharmaceutical companies to receive complete legal protection from any liability belied this claim of safety.
Along with that, it was not logical to endanger people with potentially serious health harms from experimental injections or to withhold from them medical care in the name of protecting them, as happened during the lockdowns.
Number three: How good is the evidence? For the purpose of learning critical thinking about statistics, a number of books explain common forms of statistical deception and error. The classic book How to Lie With Statistics, along with the more recent book by Joel Best Damned Lies and Statistics, show how such dubious statistical data is often created or else badly interpreted.
In a Japanese book, Shakai Chosa no Uso (The Lies of Social Research), Professor Ichiro Tanioka reveals that government statistics also are often deceptive and simply serve the interests of bureaucrats and politicians, either by magnifying a problem to justify government policies and funding or by making a government program appear to be successful. Since many people are easily impressed by number data, he comments that more than half of all social science research is garbage, a problem compounded when the data is then referenced by the mass media, activists, and others.
Since the earliest days of the Covid panic, statistical chicanery has been conspicuous, including Neil Ferguson's now-infamous predictions of millions of deaths without lockdowns. Norman Fenton exposed a number of statistical confusions in the UK's national statistics in regard to Covid. As another example, Pfizer's claim of 95 percent Covid vaccine efficacy was based on its own shoddy research using the PCR tests. However, few in the Covid-messaging mainstream bothered to look into the statistically shaky basis for this claim. They simply parroted the "95 percent."
Number four: Are any words unclear or used strangely? A number of words took on unclear, strange, or inconsistent meanings during the Covid panic. One notable example was the word safe. In the case of the experimental Covid injections, the term evidently could accommodate a wide variety of serious side effects and a considerable number of deaths.
However, in other contexts, an extreme, all-or-nothing concept of safety came into play, as in the slogan "No one is safe until everyone is safe." This slogan makes as much sense as shouting, during the sinking of a passenger ship, "If everyone is not in the lifeboats, then no one is in the lifeboats." Nevertheless, this nonsensical mantra was on the lips of many in the corporate media, in order to insist on policies like universal Covid vaccination.
Interestingly, this absurd concept of safety is actually one of the items in The Ennis-Weir Critical Thinking Essay Test, which I made use of in my teaching and research (The test and manual can be downloaded for free). The test focuses on a fictional letter to a newspaper editor arguing for a total ban on overnight street parking in a certain city. The test-taker's job is to evaluate the various arguments in the letter, one of which asserts that "conditions are not safe if there's even the slightest possible chance for an accident."
Of course, such a view of safety could lead to the ban of almost anything with the slightest element of risk. To illustrate this, I pretended to trip on a student desk in class. Then I would insist that the accident showed that "teaching is too dangerous" and leave the classroom briefly. There is very little in life that is really "100 percent safe."
Another conspicuous misuse of terminology has been referring to the Covid injections as "vaccines," since the novel mRNA technology does not fit within the traditional definition of a vaccine. A more accurate designation would be "gene therapy," since the injections influence the expression of the body's genes, as Sonia Elijah and others have pointed out.
In order to allay public anxieties and avoid the necessity of testing their injections for possible toxic gene-related side effects like cancer, the familiar, user-friendly term vaccine was chosen. Then when the "vaccines" were obviously failing to prevent Covid infection, as vaccines are normally expected to do, the public was suddenly offered a new definition of a vaccine –something that does not prevent infection at all but simply ameliorates the symptoms of disease.
Number 5: Are there any other possible causes? People often arbitrarily attribute phenomena to causes that they wish to implicate. However, multiple causes may be to blame, or the real cause may actually be something entirely different. For example, many have been blaming human-generated CO2 for the high temperatures this summer, but other possible causes have been identified, such as an increase in atmospheric water vapor from underwater volcanic eruptions.
In regard to Covid causation, John Beaudoin discovered evidence of widespread fraud on death certificates in Massachusetts, in response to pressure from public health officials wanting to inflate Covid death figures. Hundreds of accidental deaths and even Covid vaccine deaths were counted as resulting from Covid.
Looking at the UK's national Covid death statistics, Norman Fenton discovered a similar problem. Only around 6,000 people actually died from Covid alone, a mere four and a half percent of the total number of supposed "Covid deaths." The rest had other serious medical conditions as possible causes of death. If a person tested positive on a PCR test after hospital admission, even someone fatally injured in a traffic accident could be counted as a Covid death.
In another example of wrong-headed thinking about causation, elements of the mainstream news media and certain "experts" credited the initial relatively low numbers of Covid hospitalizations and deaths in Japan to the practice of universal masking here. Unfortunately for that theory, soon afterwards Covid cases and hospitalizations shot up dramatically in Japan, making the "saved-by-masks" explanation difficult to maintain. Nevertheless, many officials and media outlets had decided early on that they believed in masks, regardless of what the evidence and common sense had to say.
Number six: What are the basic assumptions and are they acceptable? An assumption is an underlying, unstated belief that often goes without challenge and discussion. Recently I encountered a false assumption when I decided to stop wearing a face mask in class at my university. This met with the displeasure of one of the higher-ups, who called me in for a chat. He insisted that my unmasked face was making my students uncomfortable in class. He was assuming that they felt this way about it, so I decided to do an anonymous survey to find out their real feelings. To my surprise, only one student in all of my classes objected to my going maskless. The rest preferred that I teach without a mask or else expressed indifference.
Adherents of the mainstream Covid narrative accepted as axioms dubious ideas such as these:
Viral epidemics can and should be halted by extreme measures bringing great suffering on large numbers of people.
The threat of Covid infection supersedes human rights such as the rights to work, to commune with other human beings, to express opinions freely, etc.
Facial masks prevent Covid transmission.
Facial masks do no significant harm.
These assumptions have been ably debunked by many articles at Brownstone Institute and elsewhere.
Thus from the beginning the mainstream Covid narrative has failed to give persuasive responses to any of these questions. In light of that, it is remarkable that there are still many people who endorse the original Covid measures and messaging. Especially in times like these, more people need to employ critical thinking to become less gullible and more skeptical of widespread ideas and influential entities, including those usually branded as reliable. They neglect to do so at their own peril.
If You Don't Hear From Me, It's Because I Don't Hear From You.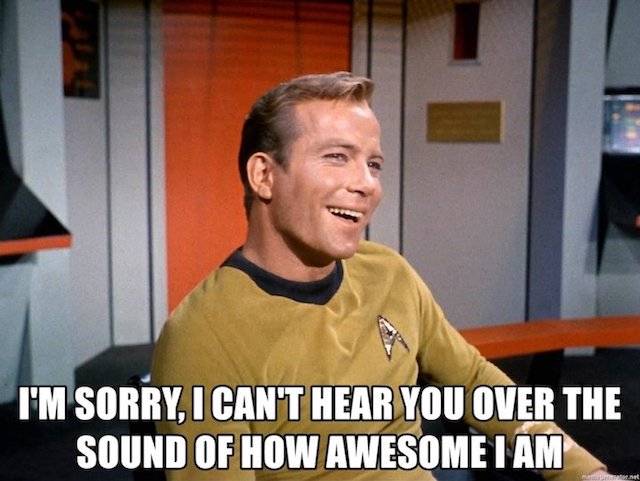 In his memoir, former BMO CEO Tony Comper recalled the press conference to announce a merger between two Japanese automobile corporations. Everything was going swimmingly until someone at the presser asked how long would it be before the two corporate cultures fully merged?
One of the CEOs replied without hesitation. "Forty-three years."
Forty-three years? Why forty-three years? he was asked.
"Because that's how long it will be until the executives who made this deal are all dead."
Yes, there are stubborn business cultures. But there are also political cultures that persist against all efforts to convince them they are deluded. People find it hard to change their ways— particularly when they've defended them publicly for years. The New Left's ironclad resistance to reason and debate is a feature, not a glitch. How to reach them in a friendly, inclusive manner?
Good luck. The Right's challenge is thinking these people will respond to shame or being corrected. Can't be done. Won't be done. They're like Japanese soldiers fighting WW II on a deserted island 25 years after armistice. They'll die repeating the Donald Trump Bleach meme to themselves.
This Gallup poll sheds light on how American (and Canadian) cultures can be blissfully unaware of some huge stories and obsessed by other narratives that fit their mindset. It shows that from 1972-2022 that GOP trust of media has plummeted from 41 percent to under 10 percent, while independents have gone from 53 percent to under 36 percent trust. IOW, their former favourite news sources don't jive with their everyday reality.
But Democrats in the poll have vaulted from 64 percent to 76 percent in trust of media. Why? One reason probably lies with being told the narratives that please them. That give them comfort. These consumers allow legacy media's fact checkers to sort out what they should know from "disinformation" without getting their hands dirty with the original story.
How pervasive was the scrubbing? The recent Missouri v. Biden recognized that federal government officials had been interfering with social media companies that digressed from the "accepted" line. An appeals court ordered them to stop. In another case, FBI was bribing reporters and scientists to change their opinions on the origin of the Covid-19 virus, sanitizing stories before they are doled out to the Woke.
"The Science" is supposed to be an ongoing vigorous debate with few settled laws. Yet, most cult scientists refuse debate, preferring to dismiss opponents as conspiracy nuts or— as they did with vaccines— dangers to society. When Al Gore allows himself to be cornered by questions, he rolls his eyes, sighs theatrically and asks his followers how anyone could deny The Science.
Gore's climate apocalypse culture has morphed within a generation from the few fighting pollution to a global dogma of CO2 poisoning nature . Attempts to talk sense on carbon emission obsession, plastics prohibitions, aversion to the nuclear option, Greta Thunberg beatification have all proven futile in the face of an End Oil Now cult that makes Scientology look like the Boy Scouts.
It was the same for the #RussiaHoax, #FinePeopleHoax, #BleachHoax and now Hillary Clinton's "real war on truth, facts, and reason". These liberal road-tested canards persists to this day. Here's Biden on a rare cogent day this summer repeating the #FinePeople hoax that has been debunked years before. Even the Washington Post has had enough, listing Biden's Top 100 fabulist claims since becoming POTUS.
The latest cult cleansing is Biden's patently false denial of any contact with son Hunter Biden's Shakedown scheme. The denial is awarded first position beside #climateemergency on search engines and nightly newscasts. Famously, 51 former security directors and officials claimed, without evidence, that Hunter's infamous laptop was Russian disinformation. Case closed, said MSNBC. No wonder so many consumers of legacy media in this echo chamber can blithely claim there is no substance to any of the Hunter stories documented by the competition and chronicled on his own hard drive.
The Canadian equivalent of denial culture came with the magic "cure-all" vaccines. Rather than publicly confront the Truckers Convoy on their refusal to take Covid-19 vaccines (which are now accepted as being flawed ), Trudeau hid in the Rideau Cottage calling truckers "an insult to science". To make sure they never got a chance to question him he sent the cops after them, arrested them, suspended their civil liberties and finances and subjected them to show trials.
And he was supported by the purchased Canadian media who vilified the protesters— for lack of armed insurrection or rioting— for staying too long in their protest. Many promoted false stories of arson and foreign financing of the convoy. This media Trudeau then tried to reward with Bill C-18— designed to make Meta, Google and other large tech sources pay to prop up failing Canadian media. In response, Meta has blocked all news links in Canada and cancelled existing deals with Canadian news outlets. The blocked links cover both Canadian and foreign news in light of Bill C-18.
And the same newspaper lobby that largely gave him a free pass on declaring a national emergency now wants the $595 million "temporary" bailout to be extended with double the subsidies (seeking government tax credits equal to 35% of labour costs.) The bailout meant to aid transition to digital is now instead a Trudeau lifeline in the Toronto Star's bankruptcy. In the meantime, writes Michael Geist, "investment in the publishing sector has ground to a halt, Canadians have lost access to news on social media, and small and independent media are particularly hard hit. Avoiding the Canadian outcome is a now a top policy priority in other countries looking at media legislation."
All this as the federal government prepares an online hate speech law— hate to be defined by themselves.
Many are just hoping that a Liberal loss in the next election will cease the encircling madness. That sanity will prevail. But the Japanese car manufacturers are telling us not to get our hopes too high. Trudeau Nation is quite prepared to got to its grave before ever admitting its copious mistakes.
Sign up today for Not The Public Broadcaster newsletters. Hot takes/ cool slants on sports and current affairs. Have the latest columns delivered to your mail box. Tell your friends to join, too. Always provocative, always independent. https://share.hsforms.com/16edbhhC3TTKg6jAaRyP7rActsj5

Bruce Dowbiggin @dowbboy is the editor of Not The Public Broadcaster A two-time winner of the Gemini Award as Canada's top television sports broadcaster, he's a regular contributor to Sirius XM Canada Talks Ch. 167. Inexact Science: The Six Most Compelling Draft Years In NHL History, his new book with his son Evan, was voted the seventh-best professional hockey book of all time by bookauthority.org . His 2004 book Money Players was voted sixth best on the same list, and is available via http://brucedowbigginbooks.ca/book-personalaccount.aspx