One of the world's leading progressives says "I'm out"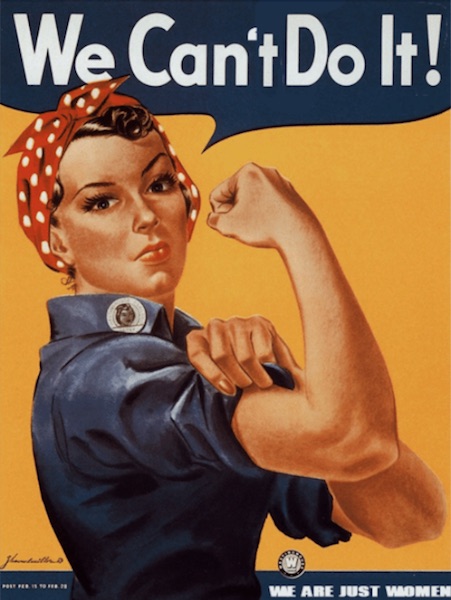 This is a compelling read because of the insight but it's even more remarkable considering the author. Michael Schellenberger not only founded and lead "Environmental Progress", he was an Invited IPCC Reviewer and was named by Time Magazine "Hero of Environment". Schellenberger is still a leading environmentalist, but his views have changed significantly over the years as he's become disillusioned with the movement.
Michael Shellenberger is author of the best-selling "Apocalypse Never"
This newsletter was sent out to Michael Schellenberger's subscribers on Substack
Why I Am Not A Progressive
And Why, From Climate Change to Homelessness, Liberal People Are Giving Up
For all of my adult life I have identified as a progressive. To me, being a progressive meant that I believed in empowerment. In 2002, when I co-founded a labor-environmental coalition to advocate for renewable energy, the symbol we chose to represent us was of Rosie the Riveter, an image of a woman factory worker during World War II flexing her muscle beneath the words, "We Can Do It!". When President Barack Obama ran for office in 2008, it seemed fitting to me that he chose the slogan, "Yes we can!"
But now, on all the major issues of the day, the message from progressives is "No, you can't." No: poor nations like Bangladesh can't adapt to climate change by becoming rich, insist progressives; rather, rich nations must become poor. No: we can't prevent the staggering rise of drug deaths in the U.S., from 17,000 in 2000 to 93,000 in 2020, by helping people free themselves from addiction; rather, we must instead provide Safe Injection Sites and Safe Sleeping Sites, in downtown neighborhoods, where homeless addicts can use fentanyl, heroin, and meth safely.
Progressives insist they are offering hope. Many scientists and activists yesterday said that, while we have gone past the point of no return, when it comes to climate change, and that "No one is safe," we can make the situation less bad by using solar panels, windmills, and electric cars, albeit at a very high cost to the economy. And in California, progressive leaders say that we just need to stick with the progressive agenda of Safe Injection Sites and Safe Sleeping Sites until we can build enough single unit apartments for the state's 116,000 unsheltered homeless, most of whom are either addicted to hard drugs, suffering from untreated mental illness, or both.
But progressives are talking out of both sides of their mouth. Yesterday I debated a British climate scientist named Richard Betts on television. After I pointed out that he and his colleagues had contributed to one out of four British children having nightmares about climate change he insisted that he was all for optimism and that he agreed with me about nuclear power. But just hours earlier he had told the Guardian that we were "hopelessly unprepared" for extreme weather events, even though deaths from natural disasters are at an all time low and that, objectively speaking, humankind has never been more prepared than we are today.
And on the drug deaths crisis, the consensus view among Democrats in Sacramento is that "the problem is fundamentally unsolvable," according to one of the Capitol's leading lobbyists. Facing a recall that is growing in popularity, Governor Gavin Newsom yesterday tried to demonstrate that he believes he can solve the problem. He came to Berkeley California and cleaned up garbage created by an open air drug scene ("homeless encampment") underneath a freeway underpass. A reporter for Politicoposted a picture of Newsom who he said was "looking tired, sweaty and dirty." But a commenter noted that the video was shot at 12:12 pm and by 12:25 pm Newsom was holding a press conference. The governor hadn't even bothered changing out of his Hush Puppies into work boots. People close to the governor say that it is Newsom himself who believes homelessness is a problem that cannot be solved.
The reason progressives believe that "No one is safe," when it comes to climate change, and that the drug death "homelessness" crisis is unsolvable, is because they are in the grip of a victim ideology characterized by safetyism, learned helplessness, and disempowerment. This isn't really that new. Since the 1960s, the New Left has argued that we can't solve any of our major problems until we overthrow our racist, sexist, and capitalistic system. But for most of my life, up through the election of Obama, there was still a New Deal, "Yes we can!," and "We can do it!" optimism that sat side-by-side with the New Left's fundamentally disempowering critique of the system.
That's all gone. On climate change, drug deaths, and cultural issues like racism, the message from progressives is that we are doomed unless we dismantle the institutions responsible for our oppressive, racist system. Those of us in Generation X who were raised to believe that racism was something we could overcome have been told in no uncertain terms that we were wrong. Racism is baked into our cultural DNA. Even apparently positive progressive proposals are aimed at fundamentally dismantling institutions. The Democrats' $1 trillion infrastructure bill, supported by many Republicans, and their $3.5 trillion budget proposal, contain measures that would finance the continuing degradation of our electrical grids by increasing reliance on unreliable, weather-dependent renewables, and establish racial incentives for industries including trucking, where there is already a shortage of drivers in large measure because not enough of them can pass drug tests. And does anyone really believe that, if those bills pass, progressives will abandon their dark vision of the future and return to Rosie the Riveter?
Meanwhile, at the state and local level, progressive governments faced with worsening racial disparities in education and crime, are attempting to "solve" the problem by eliminating academic standards altogether, and advocating selective enforcement of laws based on who is committing them. Such measures are profoundly cynical. Progressives are effectively giving up on addressing racial disparities by ignoring them. But such is the logical outcome of victim ideology, which holds that we can divide the world into victims and oppressors, that victims are morally superior and even spiritual, and no change is possible until the system that produces victims and oppressors is overthrown.
To some extent none of this is new. After World War II, it was progressives, not conservatives, who led the charge to replace mental hospitals with community-based care. After the community-based care system fell apart, and severely mentally ill people ended up living on the street, addicted to drugs and alcohol, progressives blamed Reagan and Republicans for cutting the budget. But progressive California today spends more than any other state, per capita, on mental health, and yet the number of homeless, many of whom are mentally ill and suffering addiction, increased by 31% in California since 2010 even as they declined by 18 percent in the rest of the US.
Also after World War II, it was progressives, not conservatives, who insisted that the world was coming to an end because too many babies were being born, and because of nuclear energy. The "population bomb" meant that too many people would result in resource scarcity which would result in international conflicts and eventually nuclear war. We were helpless to prevent the situation through technological change and instead had to prevent people from having children and rid the world of nuclear weapons and energy. It took the end of the Cold War, and the overwhelming evidence that parents in poor nations chose to have fewer children, as parents in rich nations had before them, where they no longer needed them to work on the farm, for the discourse to finally fade.
But the will-to-apocalypse only grew stronger. After it became clear that the planet was warming, not cooling, as many scientists had previously feared, opportunistic New Left progressives insisted that climate change would be world-ending. There was never much reason to believe this. A major report by the National Academies of Science in 1982 concluded that abundant natural gas, along with nuclear power, would substitute for coal, and prevent temperatures from rising high enough to threaten civilization. But progressives responded by demonizing the authors of the study and insisting that anybody who disagreed that climate change was apocalyptic was secretly on the take from the fossil fuel industry.
Where there have been relatively straightforward fixes to societal problems, progressives have opposed them. Progressives have opposed the expanded use of natural gas and nuclear energy since the 1970s even though it was those two technologies that caused emissions to peak and decline in Germany, Britain and France during that decade. Progressive climate activists over the last 15 years hotly opposed fracking even though it was the main reason emissions in the US declined 22 percent between 2005 and 2020, which is 5 percentage points more than President Obama proposed to reduce them as part of America's Paris climate agreement.
The same was the case when it came to drug deaths, addiction, and homelessness. People are shocked when I explain to them that the reason California still lacks enough homeless shelters is because progressives have opposed building them. Indeed, it was Governor Newsom, when he was Mayor of San Francisco, who led the charge opposing the construction of sufficient homeless shelters in favor of instead building single unit apartments for anybody who said they wanted one. While there are financial motivations for such a policy, the main motivation was ideological. Newsom and other progressives believe that simply sheltering people is immoral. The good is the enemy of the perfect.
As a result, progressives have created the apocalypse they feared. In California, there are "homeless encampments," open drug scenes, in the parks, along the highways, and on the sidewalks. But the problem is no longer limited to San Francisco. A few days ago somebody posted a video and photo on Twitter of people in Philadelphia, high on some drug, looking exactly like Hollywood zombies. The obvious solution is to provide people with shelter, require them to use it, and mandate drug and psychiatric treatment, for people who break laws against camping, public drug use, public defecation, and other laws. But progressives insist the better solution is Safe Sleeping Sites and Safe Injection Sites.
Should we be surprised that an ideology that believes American civilization is fundamentally evil has resulted in the breakdown of that civilization? Most American progressives don't hold such an extreme ideology. Most progressives want police for their neighborhoods. Most progressives want their own children, when suffering mental illness and addiction, to be mandated care. And most progressives want reliable electrical and water management systems for their neighborhoods.
But most progressives are also voting for candidates who are cutting the number of police for poor neighborhoods, insisting that psychiatric and drug treatment be optional, and that trillions be spent making electricity more expensive so we can harmonize with nature through solar panels made by enslaved Muslims in China, and through industrial wind projects built in the habitat of critically endangered whale species.
Does pointing all of this out make me a conservative? There are certainly things I support that many progressives view as conservative, including nuclear power, a ban on public camping, and mandating drug and psychiatric treatment for people who break the law. But other things I support might be fairly viewed as rather liberal, or even progressive, including universal psychiatric care, shelter-for-all, and the reform of police departments with the aims of reducing homicides, police violence, and improving the treatment of people with behavioral health disorders, whether from addiction or mental illness.
And there is a kind of victim ideology on the Right just as there is on the Left. It says that America is too weak and poor, and that our resources are too scarce, to take on our big challenges. On climate change it suggests that nothing of consequence can be done and that all energy sources, from coal to nuclear to solar panels, are of equal or comparable value. On drug deaths and homelessness it argues that parents must simply do a better job raising their children to not be drug addicts, and that we should lock up people, even the mentally ill, for long sentences in prisons and hospitals, with little regard for rehabilitation.
The two grassroots movements I have helped to create around energy and homelessness reject the dystopian victim ideologies of Right and Left. There are progressive and conservative members in both coalitions. But what unites us is our commitment to practical policies that are proven to work in the real world. We advocate for the maintenance and construction of nuclear plants that actually exist, or could soon exist, not futuristic reactors that likely never will. We advocate for Shelter First and Housing Earned, universal psychiatric care, and banning the open dealing of deadly drugs because those are the policies that have worked across the U.S. and around the world, and can be implemented right away.
If I had to find a word to describe the politics I am proposing it would be "heroic," not liberal, conservative, or even moderate. We need a politics of heroism not a politics of victimhood. Yes, Bangladesh can develop and save itself from sea level rise, just as rich nations have; they are not doomed to hurricanes and flooding. Yes, people addicted to fentanyl and meth can recover from their addictions, with our help, and go on to live fulfilling and rewarding lives; they are not doomed to live in tents for the rest of their shortened lives. And yes, we can create an America where people who disagree on many things can nonetheless find common ground on the very issues that most seem to polarize us, including energy, the environment, crime, and drugs.
On October 12 HarperCollins will publish my second book in two years, San Fransicko, focused on drugs, crime, and homelessnes. It and Apocalypse Never will constitute a comprehensive proposal for saving our civilization from those who would destroy it. What both books have in common is the theme of empowerment. We are not doomed to an apocalyptic future, whether from climate change or homelessness. We can achieve nature, peace, and prosperity for all people because humans are amazing. Our civilization is sacred; we must defend and extend it.
San Fransicko was inspired, in part, by the work of the late psychiatrist, Victor Frankl, who was made famous by a book where he described how he survived the Nazi concentration camps by fixating on a positive vision for his future. During the darkest moments of Covid last year I was struck by how much my mood had improved simply by listening to his 1960s lectures on YouTube. Why, I wondered, had progressives embraced Frankl's empowering therapy in their personal lives but demonized it in their political lives? Why had progressives, who had done so much to popularize human potential and self-help, claimed that promoting self-help in policies and politics were a form of "blaming the victim?"
Few of my conclusions will surprise anyone, though the agenda, and philosophy, that I am proposing might. It truly is a mix of values, policies, and institutions that one might consider progressive and conservative, not because I set out to make it that way, but because it was that combination that has worked so often in the past. But beyond the policies and values I propose there is a spirit of overcoming, not succumbing; of empowerment, not disempowerment; and of heroism, not victimhood. That spirit comes before, and goes beyond, political ideology and partisan identity. It says, against those who believe that America, and perhaps Western Civilization itself, are doomed: no they're not. And to those who think we can't solve big challenges like climate change, drug deaths, and homelessness, it says yes we can.
If You Don't Hear From Me, It's Because I Don't Hear From You.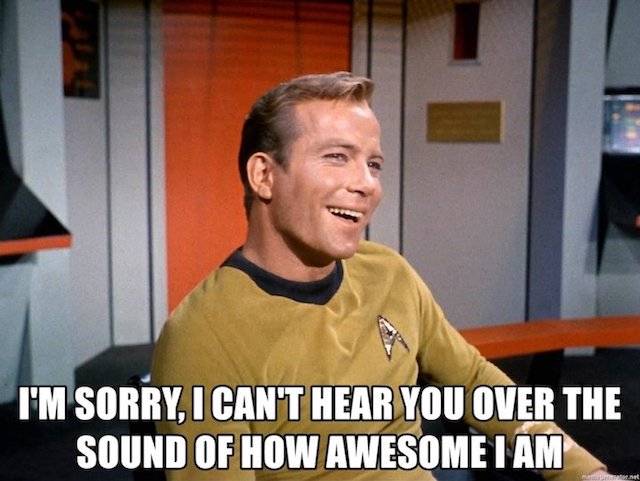 In his memoir, former BMO CEO Tony Comper recalled the press conference to announce a merger between two Japanese automobile corporations. Everything was going swimmingly until someone at the presser asked how long would it be before the two corporate cultures fully merged?
One of the CEOs replied without hesitation. "Forty-three years."
Forty-three years? Why forty-three years? he was asked.
"Because that's how long it will be until the executives who made this deal are all dead."
Yes, there are stubborn business cultures. But there are also political cultures that persist against all efforts to convince them they are deluded. People find it hard to change their ways— particularly when they've defended them publicly for years. The New Left's ironclad resistance to reason and debate is a feature, not a glitch. How to reach them in a friendly, inclusive manner?
Good luck. The Right's challenge is thinking these people will respond to shame or being corrected. Can't be done. Won't be done. They're like Japanese soldiers fighting WW II on a deserted island 25 years after armistice. They'll die repeating the Donald Trump Bleach meme to themselves.
This Gallup poll sheds light on how American (and Canadian) cultures can be blissfully unaware of some huge stories and obsessed by other narratives that fit their mindset. It shows that from 1972-2022 that GOP trust of media has plummeted from 41 percent to under 10 percent, while independents have gone from 53 percent to under 36 percent trust. IOW, their former favourite news sources don't jive with their everyday reality.
But Democrats in the poll have vaulted from 64 percent to 76 percent in trust of media. Why? One reason probably lies with being told the narratives that please them. That give them comfort. These consumers allow legacy media's fact checkers to sort out what they should know from "disinformation" without getting their hands dirty with the original story.
How pervasive was the scrubbing? The recent Missouri v. Biden recognized that federal government officials had been interfering with social media companies that digressed from the "accepted" line. An appeals court ordered them to stop. In another case, FBI was bribing reporters and scientists to change their opinions on the origin of the Covid-19 virus, sanitizing stories before they are doled out to the Woke.
"The Science" is supposed to be an ongoing vigorous debate with few settled laws. Yet, most cult scientists refuse debate, preferring to dismiss opponents as conspiracy nuts or— as they did with vaccines— dangers to society. When Al Gore allows himself to be cornered by questions, he rolls his eyes, sighs theatrically and asks his followers how anyone could deny The Science.
Gore's climate apocalypse culture has morphed within a generation from the few fighting pollution to a global dogma of CO2 poisoning nature . Attempts to talk sense on carbon emission obsession, plastics prohibitions, aversion to the nuclear option, Greta Thunberg beatification have all proven futile in the face of an End Oil Now cult that makes Scientology look like the Boy Scouts.
It was the same for the #RussiaHoax, #FinePeopleHoax, #BleachHoax and now Hillary Clinton's "real war on truth, facts, and reason". These liberal road-tested canards persists to this day. Here's Biden on a rare cogent day this summer repeating the #FinePeople hoax that has been debunked years before. Even the Washington Post has had enough, listing Biden's Top 100 fabulist claims since becoming POTUS.
The latest cult cleansing is Biden's patently false denial of any contact with son Hunter Biden's Shakedown scheme. The denial is awarded first position beside #climateemergency on search engines and nightly newscasts. Famously, 51 former security directors and officials claimed, without evidence, that Hunter's infamous laptop was Russian disinformation. Case closed, said MSNBC. No wonder so many consumers of legacy media in this echo chamber can blithely claim there is no substance to any of the Hunter stories documented by the competition and chronicled on his own hard drive.
The Canadian equivalent of denial culture came with the magic "cure-all" vaccines. Rather than publicly confront the Truckers Convoy on their refusal to take Covid-19 vaccines (which are now accepted as being flawed ), Trudeau hid in the Rideau Cottage calling truckers "an insult to science". To make sure they never got a chance to question him he sent the cops after them, arrested them, suspended their civil liberties and finances and subjected them to show trials.
And he was supported by the purchased Canadian media who vilified the protesters— for lack of armed insurrection or rioting— for staying too long in their protest. Many promoted false stories of arson and foreign financing of the convoy. This media Trudeau then tried to reward with Bill C-18— designed to make Meta, Google and other large tech sources pay to prop up failing Canadian media. In response, Meta has blocked all news links in Canada and cancelled existing deals with Canadian news outlets. The blocked links cover both Canadian and foreign news in light of Bill C-18.
And the same newspaper lobby that largely gave him a free pass on declaring a national emergency now wants the $595 million "temporary" bailout to be extended with double the subsidies (seeking government tax credits equal to 35% of labour costs.) The bailout meant to aid transition to digital is now instead a Trudeau lifeline in the Toronto Star's bankruptcy. In the meantime, writes Michael Geist, "investment in the publishing sector has ground to a halt, Canadians have lost access to news on social media, and small and independent media are particularly hard hit. Avoiding the Canadian outcome is a now a top policy priority in other countries looking at media legislation."
All this as the federal government prepares an online hate speech law— hate to be defined by themselves.
Many are just hoping that a Liberal loss in the next election will cease the encircling madness. That sanity will prevail. But the Japanese car manufacturers are telling us not to get our hopes too high. Trudeau Nation is quite prepared to got to its grave before ever admitting its copious mistakes.
Sign up today for Not The Public Broadcaster newsletters. Hot takes/ cool slants on sports and current affairs. Have the latest columns delivered to your mail box. Tell your friends to join, too. Always provocative, always independent. https://share.hsforms.com/16edbhhC3TTKg6jAaRyP7rActsj5

Bruce Dowbiggin @dowbboy is the editor of Not The Public Broadcaster A two-time winner of the Gemini Award as Canada's top television sports broadcaster, he's a regular contributor to Sirius XM Canada Talks Ch. 167. Inexact Science: The Six Most Compelling Draft Years In NHL History, his new book with his son Evan, was voted the seventh-best professional hockey book of all time by bookauthority.org . His 2004 book Money Players was voted sixth best on the same list, and is available via http://brucedowbigginbooks.ca/book-personalaccount.aspx
Celebrity Owners– Fun, Yes, But The Equity Is Even Better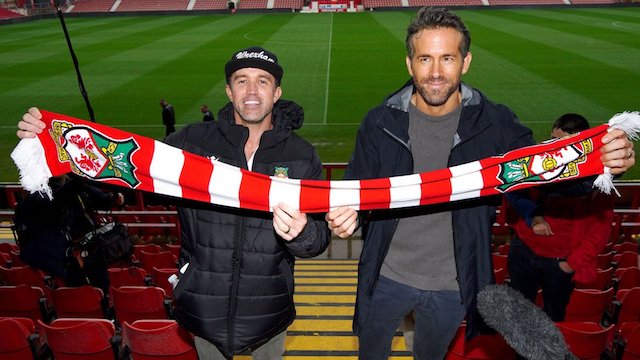 In case you hadn't noticed. Celebrity Sports Ownership is all the rage. When the Ottawa Senators were for sale Ryan Reynolds, Snoop and The Weeknd were all mentioned among the bidders (that eventually went to Montreal businessman Michael Andlauer). LeBron James now holds a minority position with Liverpool FC.
Jay-Z owns part of the Brooklyn Nets, Usher a piece of the Cleveland Cavaliers while Fergie of Black Eyed Peas fame also partly owns the Miami Dolphins. Gloria and Emilio Estefan, Marc Anthony, and tennis superstars Serena and Venus Williams are owners of pro sports teams. Famously, Elton John owned Watford FC, although he's now just an honorary chairman.
And, of course, Reynolds and Rob McElhenney used a documentary TV series that showed their Welsh Wrexham soccer team promoted to the FA's League Two. What's the attraction?
Clearly a little PR is always a good thing. But sports team ownership has also become a lucrative equity play. As BMO reports, "The average compound annual growth rate since the last purchase price… is 15 percent, a meaningful outperformance to the TSX and S&P. Forbes estimates the Toronto Blue Jays are currently worth US$2.1 billion or roughly C$2.85 billion.
Based on recent sports franchise transactions, expansion fees and annual estimations of franchise values by Forbes Magazine, an $8 billion enterprise value is easily defendable for the Jays' owners MLSE (who also own the Maple Leafs, Toronto FC and Argonauts)."
It's the same across the major pro sports leagues. The estimated average franchise value in the NFL since 2013 is $5.1B with a compound annual growth rate (CAGR) of 16 percent; in the NBA it is $2.9B with a CAGR of 18 percent. For MLB it is $2.3B with a CAGR of 12 percent; the NHL is $1.0B with a CAGR of 11 percent; while MLS is $0.6B with a CAGR 21%.
But, BMO cautions, owning a sports franchise is considered "an equity investment strategy rather than a cash flow or income play." In other words, don't think that ticket sales and hot dogs are going to make you rich. (Although the NHL's salary cap, which guarantees owners' profits is a sweet deal.) The key is sports media which is thriving despite the move to cord cutting..
Sports media rights contracts have grown in tandem with franchise valuations. Not to be ignored in the advertising growth and viewer interaction is the bear knowns as legalized sports betting. Betting companies are flooding the airwaves with commercials while bettors tune in to watch how their selections work out. The casinos and online shops have replaced lower-paying traditional advertisers who've dropped off.
In Canada, league or team ownership of broadcast properties is still common. For that reason the real value of those broadcast rights is often opaque. (We had some irritated pushback from Rogers and Bell for writing on this tidy arrangement in the mid 2010s, forcing some limited disclosures). Rogers Sportsnet and TSN own (via MLSE) own a stable of teams in MLB, NHL, CFL and MLS. Good luck finding out what they pay themselves for media rights.
It's more open in the U.S. Since the New York Yankees pioneered the YES network in 2002— sparking multiple imitators in other markets—the move in the U.S. has been away from outright ownerships of regional sports networks. A number of RSNs in the U.S. are either in bankruptcy or nearing it. Digital and network sources are now absorbing these sources. ESPN, via its owner Disney, is looking to find partners for its many broadcast properties as their bottom line in general has suffered.
Still, ESPN's legacy business generates revenue and operating income of approximately $12.5 billion and $4.0 billion in 2023. It remains to be seen what new model emerges in the U.S. to answer cord cutting and the death of conventional TV. The NFL's experiment on Monday, having two MNF games compete on separate networks is one experiment.
In Canada's monopolistic market, "TSN/RDS penetration rates have declined at a quicker pace than ESPN over the past 10 years. ESPN penetration has dropped from 81 percent of U.S. households in 2013 to 56 percent in 2022, while TSN/RDS penetration has decreased from 89% of Canadian households in 2013 to 49 percent in 2022.
In addition, BMO admits that cord cutting is a thing. "SportsNet subscribers have decreased -23 percent to 5.8 million over the same period. Subscriber and advertising revenues are 60 percent and 40 percent of total revenue, respectively. Since 2017, TSN revenues have increased 13 percent. TSN subscribers have decreased -29 percent to ~7.8 million over the same period."
But! In the last five years, TSN and SN have increased advertising revenues by 13 percent and 15 percent respectively. The same figure for the top five Canadian non-sports channels (collectively) is six percent. Thank you legalized wagering in Ontario. So who wouldn't want a piece of this action, especially in Canada?
The red flag in this surging equity market comes in the form of smaller Canadian NHL markets. The Senators sale for $950 suggests a healthy interest in owning, but the Sens sale was also tied into the new LeBreton Flats arena. Ownership or control of a Canadian arena means more than NHL games. It also includes revenue from concerts, rallies, monster-truck events etc.
Even with that can Andlauer produce a winner just two hours from the Montreal Canadiens market? Likewise, the Winnipeg Jets are desperately in need of a larger arena to replace the 15,321 Canada Life Centre. Having Canada's richest man, David Thomson, as an owner is no guarantee of getting one. And should Thomson tire of being the saviour of a losing Jets hockey property, who in that market has C$1-2B lying around needed to fund the franchise properly?
Likewise, the Calgary Flames. Despite the political press conference this summer about as new agreement the arena that management promised by 2013 has still not seen a shovelful of dirt turned over. The latest gaffe was architect's drawings for the rink being rejected by the NHL due to inadequate dressing-room space. Start again.
Should the rink not be available till 2025-26 will an evolving ownership group still be interested in shelling out the money to keep the Flames (and Stampeders, Roughnecks and Hitmen) operating in Calgary? And if they don't, because losing sucks? While energy-rich Calgary has plenty of billionaires, few will want to risk the money needed to keep a competitive team in a small market.
Connor McDavid's brilliance plasters over the same small-market crack in Edmonton. Yes, they have their new building, but can owner Darryl Katz fund the moves need to keep his stars and build a winner? Vancouver, owned by the Aqulini family, has a larger market base, but with Seattle Kraken just two hours away can they too write the cheques needed to create the first Stanley Cup winner since the Canucks entered the NHL in 1970.
If these Canadian markets do survive longterm it might have to be with foreign ownership. Certainly there is money to be made riding the equity train. But there also no guarantees that those carpetbagger owners might replicate the Montreal Expos and scoot to richer markets.
Sign up today for Not The Public Broadcaster newsletters. Hot takes/ cool slants on sports and current affairs. Have the latest columns delivered to your mail box. Tell your friends to join, too. Always provocative, always independent. https://share.hsforms.com/16edbhhC3TTKg6jAaRyP7rActsj5

Bruce Dowbiggin @dowbboy is the editor of Not The Public Broadcaster A two-time winner of the Gemini Award as Canada's top television sports broadcaster, he's a regular contributor to Sirius XM Canada Talks Ch. 167. Inexact Science: The Six Most Compelling Draft Years In NHL History, his new book with his son Evan, was voted the seventh-best professional hockey book of all time by bookauthority.org . His 2004 book Money Players was voted sixth best on the same list, and is available via http://brucedowbigginbooks.ca/book-personalaccount.aspx