Nominate an Alberta artist or arts collective for 2023 Distinguished Artist Award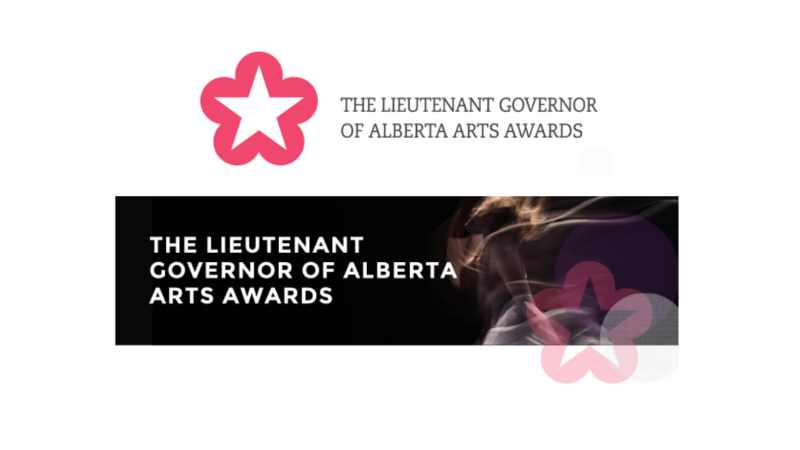 Since the program's launch in 2005, 23 Lieutenant Governor of Alberta Distinguished Artists have been awarded this title, along with a $30,000 prize, a two-week residency at the Banff Centre's Leighton Artist Studios, and a profile video on the artist. The awards were founded to highlight and celebrate Alberta's rich artistic talent – and we know there is so much to celebrate here!
The Lieutenant Governor of Alberta Distinguished Artists have impacted a wide range of arts disciplines provincially, nationally and internationally. Our Distinguished Artists include architect Douglas Cardinal – puppeteer Ronnie Burkett – visual artists Jane Ash Poitras, Alex Janvier, Peter von Tiesenhausen – sculptor Katie Ohe – composer John Estacio – dance choreographer Vicki Adams Willis – sopranist Frances Ginzer – authors Aritha van Herk, Rudy Wiebe – poet Alice Major, and theatre collectives One Yellow Rabbit and Old Trout Puppet Workshop – plus others! Check out our profiles of Alberta's Distinguished Artists at artsawards.ca
The Lieutenant Governor of Alberta Distinguished Artist Award is Alberta's most prestigious recognition of outstanding achievement in the arts. This award recognizes:
The highest degree of artistic excellence.
Career achievement; and/or significant body of work; and/or breakthrough contribution, including pushing the boundaries of the art from.
Significant impact on the arts in Alberta.
Help us celebrate Alberta's artists by nominating one or more artists for the 2023 Distinguished Artist Award. If you have nominated someone in the past who has not yet been recognized we welcome your updated re-submission.
This award has lifted our artistic spirit and propelled our work through the affirmation of our peers and our audience, and it has humbled us to be counted among such amazing talent – in this way we are driven to work harder and to reach further, to push the limits of art in Alberta.
Japan to resume imports of Canadian processed beef, 20 years after mad cow disease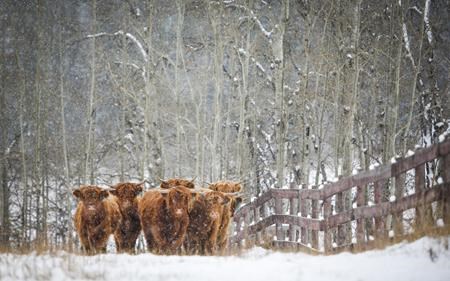 OTTAWA — Japan is lifting the last of its restrictions against Canadian beef, 20 years after BSE, often called mad cow disease, devastated this country's cattle industry.
The federal government says Japan is reopening its doors to processed beef and beef patties from Canada.
The move puts an end to the market access barriers Japan put in place in 2003, after a case of bovine spongiform encephalopathy, or mad cow disease, was discovered in Alberta.
While Japan initially shut its border to all Canadian beef, it has been lifting restrictions in stages over the years, most recently with its 2019 decision to begin accepting Canadian beef from cattle older than 30 months of age.
The federal government says Japan is now Canada's second-largest market for beef, with exports worth $518 million in 2022.
Around 40 countries closed their borders to Canadian beef during the height of the 2003 BSE crisis, resulting in billions of dollars in losses for the industry.
This report by The Canadian Press was first published March 27, 2023.
The Canadian Press
Statements from the family members of Constables Travis Jordan and Brett Ryan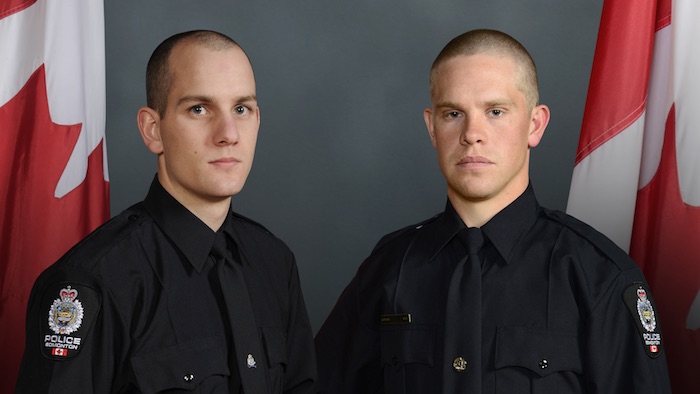 Statements submitted by the Edmonton Police Service
Ryan Family Statement
We want to thank the public for the overwhelming outpouring of support they have provided our family, and Brett's EPS and first-responder family, during this extremely difficult time. Grieving the sudden loss of a beloved member of our family is ineffable. Brett was a husband, a son, a brother, an uncle, and a father-to-be. He was a multi-talented individual, dedicated friend, respected colleague, active community member and volunteer, and compassionate first responder whose calling was to help those in need. His absence is profound, and we, along with his brothers and sisters in blue, will miss him. We have had the incredible experience of witnessing the extraordinary support a city can provide a family in their most significant time of need. Thank you for your selflessness expressed through thoughtful words, blue ribbons, touching tributes, acts of kindness, and much more. As we prepare to say our farewell, we thank you for respecting our privacy and for continuing to do so in the coming days and weeks as we grieve this tremendous loss.
Jordan Family Statement
We want to take this opportunity to express our sincere appreciation to the public for the extraordinary lengths you have gone to support our family, and Travis' EPS family, in this time of great tragedy. We are beyond words as we continue to grieve this unspeakable loss. Travis' sense of adventure was boundless and led him to a life well-lived. He was a son, a husband, a brother, and a loyal friend. Alberta may have called to his heart, but the East Coast ran through his veins. His family roots in Nova Scotia have deep ties to the province filled with friends, family and loved ones. We want to extend our thanks for their continued love and support and pay homage to them for the profound effect they had on his life. He was passionate about giving back to his communities, and his willingness to help was limitless—all the makings of a great police officer and an even greater human being. This loss has cast an enormous void in our lives, and we, along with his EPS brothers and sisters, will miss him fiercely. The incredible outpouring of support we continue to receive in this city and across the country has not gone unnoticed and is deeply appreciated. We thank you for respecting our family's privacy during this difficult time and for continuing to do so in the days ahead as we prepare to say farewell to a great man.