Mad Math: Lies, Damn Lies & Temperature Distortions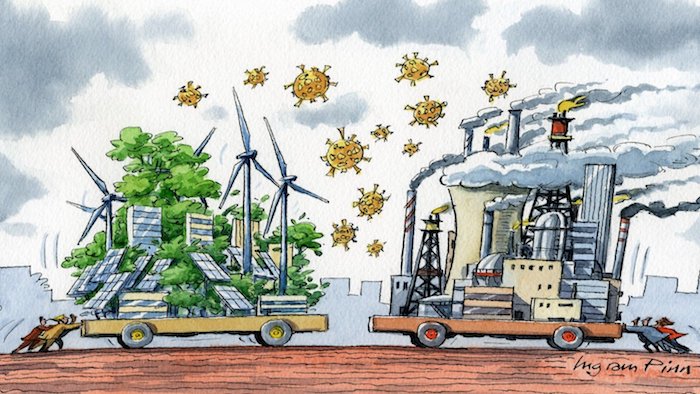 Sign up today for Not The Public Broadcaster newsletters. Hot takes/ cool slants on sports and current affairs. Have the latest columns delivered to your mail box. Tell your friends to join, too. Always provocative, always independent.
The assault on Paul Pelosi, husband of U.S. House Speaker Nancy Pelosi, has created a Jussie Smollett Category Five Media Storm. The facts, as laid out by the San Francisco District Attorney, seem clear: a homeless drug addict nudist entered the Pelosi home, roused Paul Pelosi from his sleep at 2 AM, and, after a brief tussle, inflicted serious head injuries to him using a hammer.
Police arrived within two minutes of Pelosi's 911 call and apprehended Canadian David DePape in the Pelosi's swank Knob Hill home. DePape is now facing state and federal charges. Considering San Francisco's homeless crisis, the story is sadly plausible.
And yet a substantial portion of the educated public doesn't believe a word of it. An industry of fact checkers who've ridiculed the S.F. DA's claim that it was a right-wing politically motivated attack. How did DePape get by Pelosi security team? How come his incriminating website was only launched the day before?
Who's right? Who's scoring points with the Midterm Elections just days away? It doesn't much matter anymore. The collapse in public trust over political stories is endemic. Coming after a tsunami of fake news stories— abetted by police— since the Donald Trump election in 2016 there are competing realities running side by side in North America. In Canada, the inquiry into Justin Trudeau's imposition of the Emergency Measures Act illustrates the split. He says white supremacists. They say freedom fighters.
A public saying "Fool me once, shame on you. Fool me twice, shame on me" illustrates the tribal nature of belief in the age of social media.
In fact, the chasm of credibility has existed even longer in the Climate debate. With so much financially riding on correct data, newly minted King Charles III is inviting a rabble of green fanatics to Buckingham Palace for a pep talk before the latest global conference in Egypt. That is how embedded the Green narrative has become. Anyone challenging the King's prophecies on "96 months to oblivion" is ruthlessly tracked down and made a non-person.
One such skeptic is Canadian researcher Ross McKittrick who has been producing material for years that should, in a normal context, stop— or at least slow— the engine of Green Prophecy. The University of Guelph professor continues to shoot holes in the Greta Thunberg Theories. Instead of being hailed as a hero or awarded the Order of Canada he is branded a lunatic by the cultists.
Among McKittrick's "controversial" assertions as told to Science Matters: "People need to understand that for the 20th century as a whole there's temperature data for less than 50 percent of the Earth's surface. And a lot of stuff is just being filled in with with assumptions or or modeling work."
"For the vast majority of the world there's just no data at all, or there are short temperature records or fragments of temperature records over various intervals. Yet what we see are these temperature graphs going back to the 1860s that they call the observational record."
"They create this picture that somehow in 1960 everyone in the U.S. knew how to measure temperature perfectly. So that's the year we're going to leave as it is, and prior to that everybody made the same mistake. Everybody was always overestimating temperature, so we've got to adjust those records downward. Then, ever since 1960, people haven't known how to measure temperature so we have to raise those those measurements."
"I know the people who make the adjustments will say: Well, we've got to deal with time-of-observation bias, you know. But if these were the sort of standard measurement errors, you would expect a mix of positive and negative mistakes. Instead, …the adjustments account for all the warming."
"Obviously, this whole warming trend in the U.S record is coming through the adjustments. So we have a right to a very detailed and skeptical review of these adjustments. The lack of constructive engagement on a question like that ignores that, at a certain point, the burden of proof here is on you guys, the record keepers. "
"I think the evidence is: It's not a big deal. And there'll be changes and things to adapt to, but they're on a small scale compared to the normal course of events and things that we we adapt to in life. And then you've got the alarmists who are you know, throwing cans of soup at paintings and gluing themselves to the sidewalk and and having a complete emotional meltdown."
"In the early days the the International Panel for Climate Change was sort of on the alarmist camp over against the Skeptics, in the sense that they were the ones trying to pull everybody away from a viewpoint like the one I hold."
"Now the alarm side has moved so far up the scale that I think the IPCC is having to face the fact they have to begin to pull everybody back in our direction… Take for instance, discussions around hurricanes. You'll get everybody from President Biden on down to some local weather caster on the the Channel 6 Nightly News confidently declaring that your tailpipe emissions caused hurricane Ian. And it's your fault that all those homes are blown down."
"And you've got the experts in places like NOAA and IPCC thinking: Oh we just put out a report that doesn't say that that; in fact says the opposite. We don't want to draw that connection, and we can't see a trend that would be consistent with that story."
"Now they've got an even bigger problem with these crazy extremists saying all kinds of stuff that isn't true and isn't in their reports. What they should be doing is jumping up and saying to world leaders: Don't listen to those guys, they're nuts; we disavow that message. They're not doing that, and at this point they're not yet capable of doing that."
But McKitrick sees a silver lining as the proof for Big Green is put to the test. "We're going to get to 2030, and people will have seen the price that they paid for climate policy, they will have experienced the harm, experienced these winters that we're in for. Europeans especially are in for the next couple of winters where they don't have enough fossil energy sources to get through. And just the cost of living effects of climate policy and 2030 will come, and we won't have experienced climate Armageddon."
"And they won't be able to turn around and say: Well yeah, but we avoided it because we cut emissions, because we didn't cut emissions either. And so that's where I would hope there'll be a certain reckoning and maybe some of it will have happened up to that point."

Can't wait. Till then, don't expect a big buy-in from elites trying to protect their vested interest. And don't buy narratives from Democrats facing election extinction.
Bruce Dowbiggin @dowbboy is the editor of Not The Public Broadcaster (http://www.notthepublicbroadcaster.com). A two-time winner of the Gemini Award as Canada's top television sports broadcaster, he's a regular contributor to Sirius XM Canada Talks Ch. 167. Inexact Science: The Six Most Compelling Draft YearsIn NHL History, , his new book with his son Evan, was voted the eighth best professional hockey book of by bookauthority.org . His 2004 book Money Players was voted seventh best, and is available via http://brucedowbigginbooks.ca/book-personalaccount.aspx
Will Cable Cord Cutting Shock Pro Sports Back To Its Senses?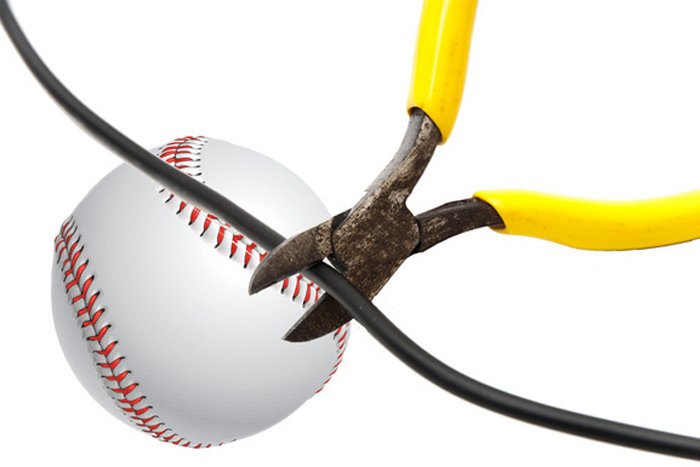 If there's one constant in modern sports it's bewilderment at how high salaries have risen for elite athletes. Where a million dollars a year was once the "unheard-of" threshold for salaries, today's stars are easily taking home 20, 40, even 50 million a year under the new economy in sports. Even college athletes, once forbidden to accept remuneration, are cashing in millions for their name, image or likeness.
When people complain about overpaid athletes to IDLM we simply say the money is in the business, who else do you think should get the cash? Ditto for franchise values, where the Denver Broncos recently sold for a staggering $4.65 B. and the Washington Commanders might fetch $6B.
Largely the infusion of riches in pro sports has come from TV and digital-rights contracts between leagues and regional sports networks (RSN). Those RSNs are the carriers of the local and regional teams. Packaged through cable or satellite carriers they deliver valuable programming dollars to leagues. And for smaller media markets they are a vital source of revenue to keep up with the big boys whose ancillary revenues are pumped by many more customers.
As just one example, the MLB St. Louis Cardinals are currently earning about $66 million a year from their 15-year, $1B deal they signed with Fox Sports in 2015. There are 18 other teams on Sinclair/Diamond local TV deals, all of whom rely on RSNs to play New York salaries in Pittsburgh or Kansas City.
In Canada, as opposed to the American model, regional sports contracts are held directly by either TSN or Sportsnet, national carriers. The monopoly status has suppressed revenues to Canadian NHL, MLB or NBA teams relative to the deals cut in large markets such as New York's tri-state area, southern California or Chicago.
Recently TV rights packages values were boosted by the arrival of Amazon, YouTube and Google which began to compete with traditional networks for U.S. broadcast rights. But now RSNs are threatened by the cord-cutting trend that sees American and Canadian consumers dumping their traditional bundlers of services to go à la carte digital directly with the producers of programming. ( In Canada the DAZN network has gone head-to-head with TSN for NFL games on a digital deal with the league.)
This past week the American cable giant Comcast reported a year-over-year 11 percent loss in its customer base. That's about two million Americans saying "I can do without the middle men and the useless channels. I want to subscribe directly to the producers of the material I want to see." From a peak of 110.5 million customers in 2013 the Comcast market is estimated to drop as low as 65 million customers by 2025.
In part this is consumers shedding programming bundles they never watch and bloated subscription fees as they tighten their belts. It's also a reflection on the Netflix streaming revolution sparked by Covid-19 lockdowns that saw locked-down consumers get used to the convenience of directly streaming programming from Netflix or Amazon Prime or Disney without paying for a raft of useless channels.
Advertisers have noticed, too. They are headed to streaming services, where their messages can be more targeted to desired audiences than cable TVs scattershot approach.
The impact is being seen in the U.S. where Diamond Sports Group, which controls a huge portion of the pro sports RSNs, is said to be headed to bankruptcy court to restructure its $8.6B in debt. "There are a lot of business and financial terms and policies to work through," says Deadspin, "but the long and short of it is that DSG is likely going to skip an interest payment it owes, which should be enough for them to get to the bankruptcy claim they've been rumored to be after for a while now."
Bloomberg reported that if they file for bankruptcy it could "potentially put at risk crucial broadcasting rights revenues" for major North American sports networks. Greg Boris, a sports management professor at Adelphi University summed up the looming disaster for pro sports. He told The Score that RSNs have "been a golden goose. You remove cable TV from the scenario, and franchises are worth a fraction of what they are today, players make a fraction of their salaries today… the boom has been going on for almost 30 years. But the vast majority of the people that pay never watch (services they purchase). That's been the model."
Leagues are now investigating what to do if the RSN model collapses. Currently the leagues operate direct streaming services for customers wishing to watch out-of-town games not involving their local team. They could simply add the RSN rights too these streams.But direct-to-consumer can be very costly. The Disney+ operation was thought to be a slam dunk, but now management at Disney admits it will be a few years before the operation gets out of the red. American carrier Comcast launched the Peacock network as an outlet for NBC content. It lost $2.5B in 2022 and projects to lose another $2B in 2023. Similar startups such as CBC Gem have been flops.
Direct-to-consumer is also not the easy money machine that RSNs were. If a league or a team operates a direct customer service it takes on the responsibility of signing up and maintaining its customer base. That means dealing with the fickle fans who might drop his/ her package to an NHL, NFL, MLB or NBA team for a few years till the club improves.
That could be a disaster for underperforming teams like MLB's Pirates or NHL Vancouver Canucks who had the assurance that, while their programming sucked, the other offerings on the cable package were worth customers retaining the service. Direct-to-consumer could, however, be a ray of hope for fans of bad teams that force clubs to finally get serious about producing a winning product.
This potential financial shortfall is probably one of the reason pro sports has so fervently embraced sports betting— to the annoyance of many fans. If the TV money goes, they'll need every dollar they can find to pay out the contracts they've been issuing with impunity the past decade.
Sign up today for Not The Public Broadcaster newsletters. Hot takes/ cool slants on sports and current affairs. Have the latest columns delivered to your mail box. Tell your friends to join, too. Always provocative, always independent. https://share.hsforms.com/16edbhhC3TTKg6jAaRyP7rActsj5
Bruce Dowbiggin @dowbboy is the editor of Not The Public Broadcaster A two-time winner of the Gemini Award as Canada's top television sports broadcaster, he's a regular contributor to Sirius XM Canada Talks Ch. 167. Inexact Science: The Six Most Compelling Draft Years In NHL History, his new book with his son Evan, was voted the seventh-best professional hockey book of all time by bookauthority.org . His 2004 book Money Players was voted sixth best on the same list, and is available via http://brucedowbigginbooks.ca/book-personalaccount.aspx
East Germany's Triumphant Comeback Over Woke West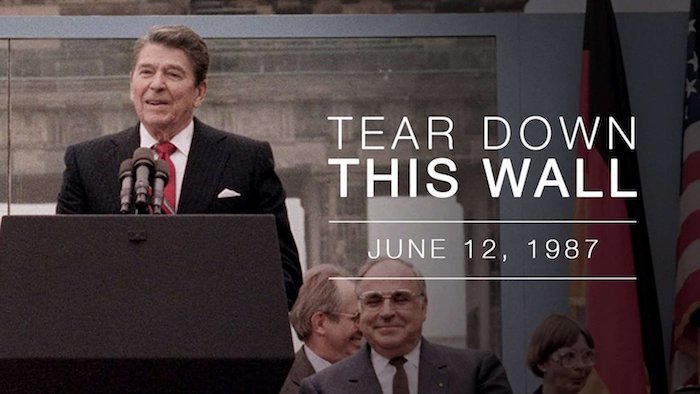 "Mr. Gorbachev… tear down this wall."— Ronald Reagan
News Item: California lawmakers pushing legislation that would impose a new tax on the state's wealthiest residents — even if they've already moved to another part of the country.
It's nostalgic to remember the euphoria in 1991 when the Berlin Wall crumbled. After decades in the shadow of nuclear war, everyone believed Western values had triumphed when the Wall came down. Freedom of movement reigned. Authoritarian rule had been delegitimized. Individual dignity was restored. Never before would the grey spectre of East Germany cast its shadow on the world.
Now it's clear that, in fact, East Germany has won. The #WEF charter now tells people in the West that they actually lost WWII and the Cold War due to their privileged racism. Totalitarian European zealots backed by social-media Stasi are again running the show. Sadly, it seems to be working.
WEF "Mr. Big" Klaus Schwab can hardly wait: "Just think of the amazing 4th Industrial Revolution, aka singularity and transhumanism, whose technology includes AI, IoT, and genetic engineering!
With the WEF (confabbing in Davos) and United Nations calling the tune, free speech and freedom of movement are being subordinated to elite cadres of the unelected State in public and private spheres. Digital ID that would have made Erik Honeker jealous are being pushed by Canada's PM. People who wish to express opinions or dissent with the ruling class must pass through a Checkpoint Charlie gauntlet of apprehended disloyalty and suspected subversion.
A typical sample: the Scottish government's new Green manifesto "A holistic behaviour change approach – The ask". Addled by climate-fever dreams, the Scottish Government is planning on reducing the use of private cars in the country by 20 percent. "By rethinking how we use our cars and reducing the number of daily journeys we take, we can help make Scotland a healthier, fairer, greener place to live and significantly contribute towards Scotland reaching net zero".
This is not a suggestion. This will be the government using coercion to reduce citizens' access to the roads. (That's the "fairer" part.) Employing the intimidation template used for Covid-19 and its vaccines, they will let public snitches and scolds police the dissent. As happened with Covid, the quaking Greta Thunberg media will fall in line.
The Scots are not alone among First World nations employing the heavy hand. (Ironically, Scotland is ancestral home of Adam Smith, the father of free-market capitaltiism, and David Hume, a prophet of personal freedom.) Far from it. Remember Australia's Tribute To Xi re-education camps, scooping up Covid-19 dissenters for sequestration in isolated barracks? This, in the sun-splashed, fun-loving Land Down Under?
Here in Justin Trudeau's Canada, punishment hotels were employed on returning citizens to keep the population suitably frightened. If a few truckers decided that health passports, ArriveCan and non-vaccinated pariahs were an affront to 150 years of Canadian tradition? Employ media stooges and the banks to get them back in line. Get the RCMP to show weapons caches that had nothing to do with the border crossings. Dissemble.
For a nation as large as Canada Trudeau knows that restricting car mileage is impractical. So he cleverly does the next best thing. Jack the rate of tax as a climate devotional. Restrict fossil fuel consumption with the felicitously named Carbon Tax. Drive up the price of gas till citizens are forced onto crappy subways and buses to be preyed upon by junkies and mental patients.
The Liberal plastics-elimination program announced by former Greenpeace stuntman Stephane Guilbault is typical. When finally cornered on specious evidence that the road to hell in paved with plastic straws, the minister had to concede no such evidence actually exists beyond a few NGO websites. No matter. It seemed right and re-directed the sheeple to more snitching and signifying on CBC. It's all done in the sacred name of climate, but the real goal is control of the government/ corporate nexus. Facts no longer matter.
It was all so easy-peasy. And if a few eggs were broken in making this omelette? The memory hole will seal up behind it. Novak Djokovic will be invited back to play tennis and pretend-normal will resume. Having established this new standard for abuse, we must nows pretend that all those police busting churches and barbecue joints was a hallucination.
As Matt Taibbi writes, the past six or seven years, "has been like being trapped in a fugue state, where reality is kaleidoscopic, memory is elusive, and moments of clarity sometimes more jarring than reassuring. To be reminded of what we were told day after day for years, after being trained to forget, is like waking from an unpleasant dream, prompting thoughts like, "Did that really happen?"
A perfect example of this disorientation is Leana Wen, the New York Times health reporter who'd led the charge on every form of Covid panic. Confirming data that would have gotten others banned 18 months ago she now tells CNN we've been vastly overcounting COVID deaths, outlining the crucial distinction between deaths "with COVID" and deaths "from COVID." Duh.
As Taibbi describes: "… the pandemic was reported not as a collective problem to be solved, but a horror movie to be passively experienced. This is a media approach we see deployed in a variety of issues from fake news to 'sonic weapons', one that trains frightened audiences to endorse extreme solutions and outsource thinking to authorities."
In case the frightened relent, there will be poisoned comebacks for what passed as normal since the Schwabians declared The Reset. Currently the U.S. Department of Justice is attempting to restore the CDC airline mask mandates that roiled the Excited States for two-plus years. This despite president Joe Biden, the document king, declaring Covid over last summer.
Still, the midwits like Chrystia Freeland and camp followers like Tony Blair and John Kerry keep flocking to the Davos CEO carnival. And what does WEF achieve worldwide— other than attract the fashionable and fatuous? Dilbert creator Scott Adams charts a WEF success story:
"They watched Norway create a fund, took credit for the work of members, mobilized coalitions, bragged about the work of signatories, teamed with others, signed a compact to develop a framework which will allow the measurement of a long-term approach, agreed to six principles, and endorsed a plan. How would the planet survive without all of that?"
How indeed in the tourist haven of East Germany? Ein prosit!
Sign up today for Not The Public Broadcaster newsletters. Hot takes/ cool slants on sports and current affairs. Have the latest columns delivered to your mail box. Tell your friends to join, too. Always provocative, always independent. https://share.hsforms.com/16edbhhC3TTKg6jAaRyP7rActsj5
Bruce Dowbiggin @dowbboy is the editor of Not The Public Broadcaster A two-time winner of the Gemini Award as Canada's top television sports broadcaster, he's a regular contributor to Sirius XM Canada Talks Ch. 167. Inexact Science: The Six Most Compelling Draft Years In NHL History, his new book with his son Evan, was voted the seventh-best professional hockey book of all time by bookauthority.org . His 2004 book Money Players was voted sixth best on the same list, and is available via http://brucedowbigginbooks.ca/book-personalaccount.aspx