Looking to start a new Christmas tradition? Ever considered winter camping?
From the Province of Alberta
Cozy up to winter camping this holiday season
Picture this: winter camping under a star-filled sky, gathering around the glow of an open fire then nestling into a warm cabin.
The above scenario could be you, your friends and family through Alberta Parks' heated comfort camping units complete with essential amenities such as beds, fridges, stoves and cutlery.
Situated within select provincial parks, comfort units are an ideal setting to relax in after an afternoon of hiking winter trails, cross-country skiing or ice-fishing.
"Winter is a great time to experience the full range of what our provincial parks have to offer and the holiday season offers many recreation and other opportunities in our provincial parks. With the right gear and a bit of planning, you and your family can enjoy a one-of-a-kind experience in your own backyard or explore an entirely new area of the province."
Ready-made winter camping experiences aren't Albertans' only option; Alberta Parks also offers year-round, winter campground and backcountry camping for people who still want to tent or use their trailer or RV.
Winter campers take note: services are limited and will not include access to running water.
Whether you want to camp or just enjoy a day out in nature, provincial parks also support a wealth of winter recreation activities, including hiking, downhill and cross-country skiing, snow-shoeing, skating and fat biking.
Quick facts
Winter comfort camping options can be booked at Sir Winston Churchill Provincial Park near Lac La Biche by calling 780-623-8449 and Cypress Hills Provincial Park in southern Alberta, which offers cabins, rental huts and lodge accommodations by calling 403-893-3833.
Check out holiday season and winter provincial parks experiences and opportunities at winter events.
This past summer camping season, Alberta Parks processed a record-breaking 193,995 online campsite bookings through Reserve.AlbertaParks.ca
The previous online reservation record was 170,997 in 2018.
Since its inception 10 years ago, Reserve.AlbertaParks.ca has processed more than 1.42 million online campsite reservations.
The online reservation system has more than 650,000 registered account users.
Premier Smith uses First Ministers' meeting to catch up with Quebec Premier Legault and Saskatchewan's Scott Moe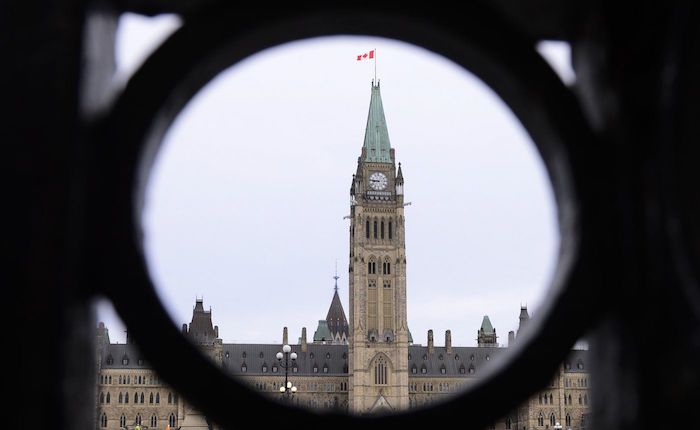 Premier Smith's update from the Ottawa
Premier Danielle Smith participated in the First Ministers' Meeting on health care in Ottawa and provided the following update.
Alberta is leading the country with major reform to health care. After 2.5 years of requests from Canada's premiers, today, the federal government presented their plan. While this is a start, overall, this is significantly lower than the premiers anticipated. Premier Smith will take this information back to her team in Alberta in advance of meeting with Canada's premiers again in the coming days.
Premier Smith also met with premiers François Legault of Quebec and Scott Moe of Saskatchewan in Ottawa in advance of today's first ministers' meeting.
Premier Smith and Premier Legault committed to a desired outcome for a health-care deal that recognizes and respects provincial jurisdiction over health delivery and leads to better outcomes for Albertans and Quebecers. Premier Smith stressed the importance of Alberta's energy sector, advocating for the importance of natural gas exploration and development both for the growth of the Canadian economy and to provide energy security for Canada's allies. Premier Legault reiterated his desire to invest in clean energy like hydroelectricity to fight climate change. Both premiers expressed concern about federal overreach and the need for the federal government to respect provincial autonomy in areas of provincial jurisdiction to better meet the needs of their citizens.
Premier Smith and Premier Moe expressed a need for flexibility in the delivery of health-care services, especially those that Alberta's Healthcare Action Plan commits to, such as reducing surgical wait times, improving ambulance services and reducing emergency room wait times. Premier Smith emphasized Alberta's progress on recovery-oriented care to support those struggling with mental health and addictions challenges and invited Premier Moe to Alberta to visit the province's recovery-oriented treatment centres. The premiers also discussed the mutual importance of the energy sector to their provinces for job growth and export to Canada's allies and a desire to work together on establishing economic corridors for trade and energy export.
Premier Smith asks Prime Minister to halt "Just Transition" legislation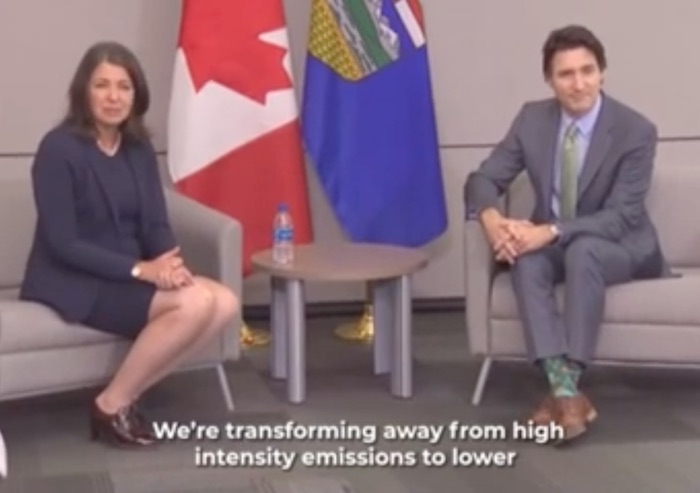 Premier Smith meets with the Prime Minister
Premier Danielle Smith met with the Prime Minister for approximately 30 minutes primarily discussing Alberta's request for the federal government to halt the introduction of its proposed 'Just Transition' legislation and other emission reduction strategies.
The Premier asked the federal government to instead work collaboratively with the Government of Alberta on developing a plan and partnership to attract energy investment and workers into Alberta's conventional, non-conventional and emerging energy sectors while reducing Canada's and Alberta's net emissions.
The Prime Minister expressed a willingness to explore this strategy with the Premier through their respective ministers and the Premier will be following up with further correspondence regarding proposed next steps in the near future.
The Premier used today's discussion to outline Alberta's expectations as to what must and must not be included in any future federal legislation, targets or policies as it relates to Alberta's energy sector. These expectations included:
Abandonment of any references to 'just transition' or any other terminology or policies that signal the phaseout of Alberta's conventional or non-conventional energy sector or workforce.
Increased workforce training and participation in all of the conventional, non-conventional and emerging energy sectors.
The need for formal consultation and collaboration with Alberta before the federal government announces or implements legislation, targets or policies that materially impact Alberta's energy sector.
Substantial increase in LNG exports to Asia through the lens of meeting targets through replacement of higher emitting fuel sources with clean Canadian LNG.
Joint federal-provincial initiatives to facilitate increased private investment in nuclear, hydrogen, bitumen beyond combustion, geothermal, lithium, helium, zero-emission vehicle, CCUS, petrochemical and other emerging technologies and fuels that make Alberta's conventional and non-conventional energy sector increasingly carbon neutral.