Lloydminster RCMP looking for suspect after weapons and drugs seizure
From Lloydminster RCMP
Lloydminster RCMP: search warrant leads to multiple charges
Lloydminster RCMP General Investigative Service (GIS) with the assistance of the Lloydminster Crime Reduction Unit (LCRU) executed a search warrant on a residence in the 5600 block of 53 Avenue. Five long rifles and a restricted pistol with ammunition, several debit and fuel cards were retrieved. Numerous knives and swords were located. Multiple stolen cheques from local businesses were also recovered. In addition, 12 grams of a substance suspected to be fentanyl and 25 grams of a substance suspected to be cocaine were seized.
As a result of the search warrant Korey Douglas Long (34), Kimberly Dawn Mason (26), Shane Edward Riley (34), and Reena McCallum (38) all of Lloydminster were charged with multiple offences including:
Possession of a controlled substance
Possession of a weapon for a dangerous purpose
In addition, Long was charged with:
Possession of a controlled substance
Possession of property obtained by crime
Failing to comply
Possession of a weapon for a dangerous purpose
Fraud under $5000
Forgery;
Long was recently arrested, and is currently being held for Lloydminster Provincial Court on March 3, 2020. McCallum and Mason were released after a hearing for Lloydminster Provincial Court on April 14, 2020.
Riley's whereabouts are currently unknown, and he is currently wanted. Riley is considered armed and dangerous. If you know of his whereabouts, please contact the Lloydminster RCMP at 780-808-8400 or your local police. If you wish to remain anonymous, you can contact Crime Stoppers at 1-800-222-8477(TIPS), online at www.P3Tips.com or by using the "P3 Tips" app available through the Apple App or Google Play Store.
From Cafe Owner to Political Activist at the heart of the Alberta Prosperity Project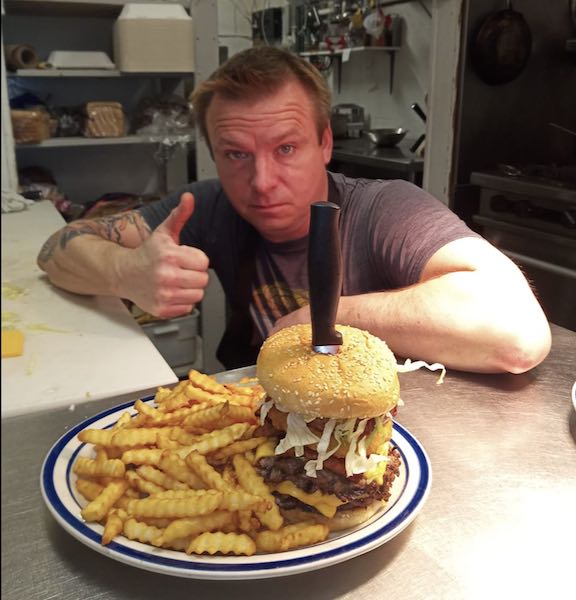 The COVID pandemic has turned Central Alberta Cafe Owner Chris Scott into nothing short of a lightning rod.
Many business owners grumbled and suffered through a couple years of mayhem due to wave after wave of COVID and the various restrictions affecting day to day operations. Where most business owners zigged, Scott, as they say… zagged.
Chances are you know something about his story as he's been in the news and seemingly on a never ending speaking tour ever since this all started.
You likely won't be surprised to know Chis Scott is still operating his cafe, still facing court charges, and heavily involved in trying to influence Alberta politicians.
No matter what side of this discussion you fall on, no matter what you think of the business owners, doctors, and religious leaders who stood in defiance of covid restrictions, this conversation will help you understand where those who have emerged as leaders of those who stood up to the health restrictions are putting their attention in the summer of 2022.
If you're interesting in learning more about the Alberta Prosperity Project.
If you're interested in WS Full Steam Ahead
Voting deadline looms in race to replace Jason Kenney as Alberta UCP leader, premier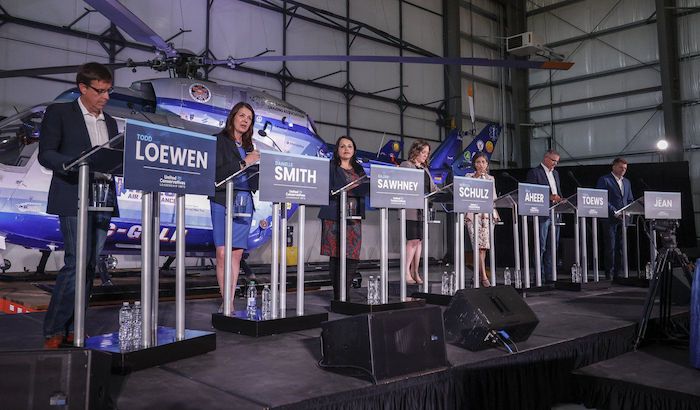 EDMONTON – It's deadline day to buy $10 Alberta United Conservative Party memberships to vote for the next leader and premier.
The party is accepting drop offs by 5 p.m. and online memberships until midnight.
The party will then go through the memberships and confirm information and expects to have the final tally ready in two weeks or so.
Seven candidates are on the ballot seeking to replace Premier Jason Kenney in the party's top job.
Kenney announced in May he was quitting after receiving a lukewarm 51 per cent support in a party leadership review.
The next key date in the race is the second debate, slated for Aug. 30 in Edmonton.
The candidates have been proposing a range of policy ideas from health care to education reform, but the focus of debate has been on how to leverage Alberta's relationship with the federal government to get a better deal in areas such as equalization.
This report by The Canadian Press was first published Aug. 12, 2022.