Listen: The cannabis industry has an chance to do something rare, Gender Equality
Let's face it, for a long time most companies management groups were predominantly run by men and most of them were white. But things are slowly starting to change as company heads realize that someone other than the gender and colour of the person they see in the mirror will produce better results. A 2017 study showed a near 20% increase in innovation revenue reported by companies with above average diversity scores. Cannabis as an industry on the recreational side is just a year and 3 months old and has the opportunity to set the standard from the beginning when it comes to diversity.
The best part of the cannabis plant comes from the female side so it only makes sense that women have a big hand in growing it and the industry. This week Gill Polard, founder of The Her(b) Life – shining the spotlight on women in the cannabis industry – joined me on The Cannabis 101 Podcast. We talked about her mentors (and being a mentor) and how the cannabis industry has an opportunity for gender equality.
Gill Polard grew up in a house where cannabis was normalized and now that it's legal she's leading the charge in the industry.
David Wylie of OkanaganZ is back with This Week In Cannabis News and in the midst of cannabis stock turmoil, Aphria is being called the unicorn of cannabis stocks as they've once again shown an improvement. Alcohol sales were down 3% through the first year of legalization of recreational cannabis as Canadians seem to be choosing buds over booze little. 3% doesn't seem like a lot on the surface until you consider the previous 5 year average drop was 0.3%. We also discuss a story of buyer beware with the Better Business Bureau getting involved in a complaint against an unregulated online cannabis business.
Chris Ianson and I discuss Cindy Jack from Weed Me, a sativa leaning hybrid with a terrific lineage and some good get up and go effects. We also chatted about edibles finally flooding the market and how they taste. Plus we announce a contest winner and have more up for grabs. As usual you can get 50% off a Lobo Genetics DNA Kit just for using the promo code, details in the episode. We awarded the Mood storage box courtesy of SpiritLeaf Argyll location and have something else up for grabs this week.
Enjoy! Subscribe! Review!
Severe weather in Canada caused $3.1 billion in insured damages in 2022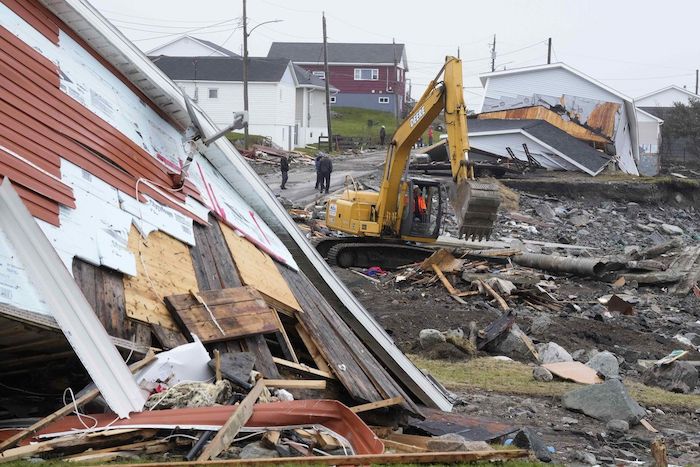 The Insurance Bureau of Canada says severe weather caused $3.1 billion in insured damage in Canada in 2022, from flooding to storms to Hurricane Fiona.
That makes 2022 the third worst year for insured losses in Canadian history.
The bureau says no single event or particular region accounted for the majority of the insured damage in 2022, with disasters in almost every part of Canada last year.
That's in contrast to a year like 2016, the worst year on record primarily because of the Fort McMurray, Alberta wildfire, which accounted for around three-quarters of national losses.
The most expensive extreme weather event for Canada in 2022 was the Ontario and Quebec derecho in May, which caused $1 billion in damages.
The other most expensive events included Hurricane Fiona, which cost $800 million, and the summer storms in Canada which cost $300 million.
This report by The Canadian Press was first published Jan. 18, 2023.
Debt worries rise amid higher interest rates and persistent inflation: MNP report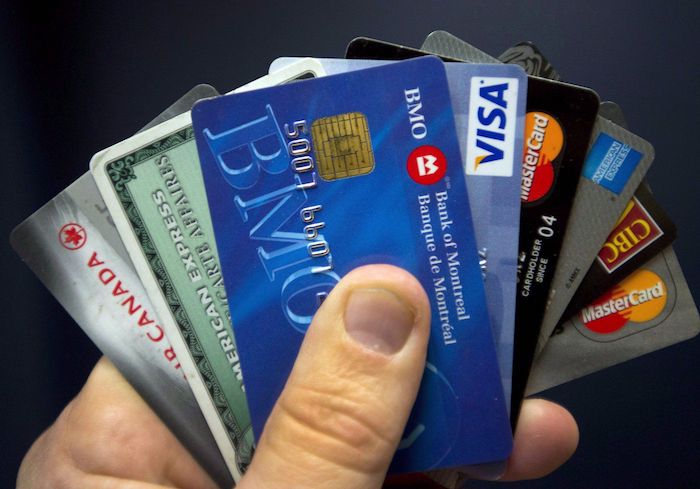 A new report suggests Canadians' worries about debt are rising amid higher interest rates and persistent inflation.
Bankruptcy trustee firm MNP says its quarterly consumer debt index fell 15 points since its last survey to an all-time low of 77 points.
A lower score on the index suggests higher anxiety about debt.
MNP president Grant Bazian says inflation is eroding household budgets and, at the same time, financially fragile and overleveraged Canadians face sharply rising borrowing costs.
The report, based on online interviews conducted in December, says the percentage of Canadians concerned about their debt rose seven percentage points to 47 per cent, a record high.
It says 64 per cent say that as interest rates rise they are more concerned about their ability to pay their debts, while 59 per cent say if interest rates go up much more, they will be in financial trouble.
This report by The Canadian Press was first published Jan. 16, 2023.