Larger Heliport Now Open At Rocky Health Centre
Residents in the Rocky Mountain House Region now have improved access to critical care, thanks to the new, larger heliport now being operational. Officials with Alberta Health Services have shared the following news release outlining those details:
The new and bigger heliport at the Rocky Mountain House Health Centre is now operational.
Transport Canada has issued a flight certificate confirming air ambulance helicopters, including STARS, can now land at the Alberta Health Services (AHS) facility.
"We are pleased to announce the heliport is operational in time for the August long weekend," says Kerry Bales, Chief Zone Officer of AHS Central Zone. "It has been a lengthy process but we have very much appreciated the collaboration with the town and community."
The new heliport can accommodate both models of STARS helicopters: the BK 117 and the AW139. A town-owned water tower near the flight path had to be removed or painted before Transport Canada could give approval to land at the heliport. The tower was dismantled this spring; the Transport Canada inspection occurred July 26.
"A super job well done," says Rocky Mountain House Mayor Fred Nash. "It's been a pleasure working with the professionalism of Alberta Health Services for the betterment of the town of Rocky Mountain House, the county and the many visitors who come here."
Until now, all STARS helicopters were landing at the Rocky Mountain House airport, located about eight kilometres from the health centre. Ground ambulances were used to transport patients to and from the health centre and airport.
"The ability to have all sizes of medevac helicopters land right here at the Rocky Mountain House Health Centre will improve access for patients who need critical care transport," says Bales.
STARS helicopters are more than an ambulance in the air; they are sophisticated medical environments brought directly to the patient. This can mean the difference in the health outcome of a patient when time is of the essence.
On board, a full array of medications and equipment is at the disposal of the air medical crew. STARS personnel are able to administer life-saving drugs, defibrillate a patient's heart, transfuse blood, and peer inside a patient using portable ultrasound.
"Many lives have been saved because of our ability to provide transport and medical expertise to critically ill and injured patients via air ambulance," says Mike Lamacchia, Vice President of Alberta and Saskatchewan Operations at STARS.
AHS' Emergency Medical Services (EMS) team, including dispatch services, ground ambulances and fixed-wing air ambulances, work with STARS as a key partner to provide an integrated emergency medical response service. STARS physicians, nurses, paramedics and pilots work with a team of dedicated support staff and community partners to be there for Albertans and to save lives 24/7.
AHS spent $430,000 to pay for the tower demolition and the relocation of the town, county and regional fire communication antennas that were located on top of the tower.
Alberta Health Services is the provincial health authority responsible for planning and delivering health supports and services for more than four million adults and children living in Alberta. Its mission is to provide a patient-focused, quality health system that is accessible and sustainable for all Albertans.
Canada remains poor performer among countries with universal health care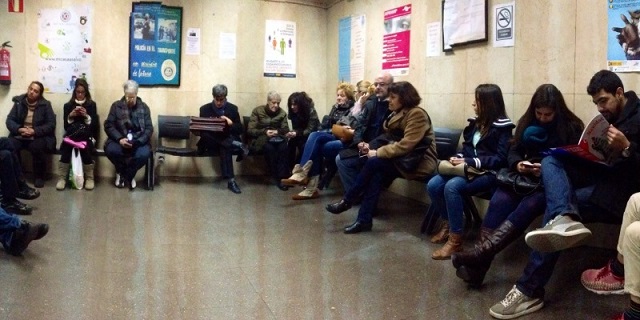 By Mackenzie Moir and Bacchus Barua
Canada reported far fewer physicians (ranking 28th of 30) and hospital beds (23rd of 29) per 1,000 people in 2021. And ranked low for the availability of MRI machines (25th of 29) and CT scanners (26thof 30) per million people in 2019
Earlier this year, the Trudeau government announced it will increase health-care spending to provinces and territories by $196.1 billion over the next decade. But patients hoping for improved access will likely be disappointed. In reality, Canada's health-care system already ranks as one of the most expensive systems in the world, but only has mediocre results to show for it. In other words, the problem isn't the amount of money we spend, it's the poor value we get for our health-care dollars.
A new study compared the spending and performance of Canada's system with 29 other universal health-care systems worldwide. According to the study (after adjusting for population age in each country), Canada was the highest spender on health care as a share of the economy (at 12.6 per cent) and ninth-highest on a per person basis in 2021, the latest year of available data.
And yet, compared to other universal countries, Canada reported far fewer physicians (ranking 28th of 30) and hospital beds (23rd of 29) per 1,000 people in 2021. And ranked low for the availability of MRI machines (25th of 29) and CT scanners (26thof 30) per million people in 2019 (the latest year of available data).
Unsurprisingly, scarce health-care resources are accompanied by long wait times. Using data collected in 2020 by the Commonwealth Fund, the study found that only 38 per cent of Canadians reported waiting less than four weeks for a specialist appointment—a much smaller percentage than countries such as Switzerland (68 per cent) and Germany (67 per cent). On this indicator, Canada ranked 10th out of 10 countries. Canada also ranked dead last (10th) on timely access to elective surgery—with 62 per cent of Canadians reporting waiting less than four months—compared to 99 per cent of Germans and 94 per cent of Swiss.
While these results were disappointing, Canada reported mixed results in other areas of performance. For example, although Canada performed poorly on safety indicators such as obstetric trauma during birth (23rd of 23 countries), it performed above the OECD average on other indicators including heart attack survival rates (9th of 25 countries). But while the Canadian system has in some areas performed in line with its high spending levels, overall it's struggled to meet many of its basic obligations—especially timely access to care.
With its latest increase in health-care spending, the Trudeau government again ignores the fact that Canada already has one of the most expensive universal health-care systems in the world. And although some of this new spending is predicated on provinces tracking progress and demonstrating improvement on certain indicators, international data reveal a simple truth—Canadians do not receive commensurate value for their health-care dollars. Without fundamental reform, it's unlikely the new spending promised by the Trudeau government will produce improved performance for Canadian patients and their families.
Authors:
Both 'unspecified' and COVID deaths skyrocketed in Canada after mass vaccination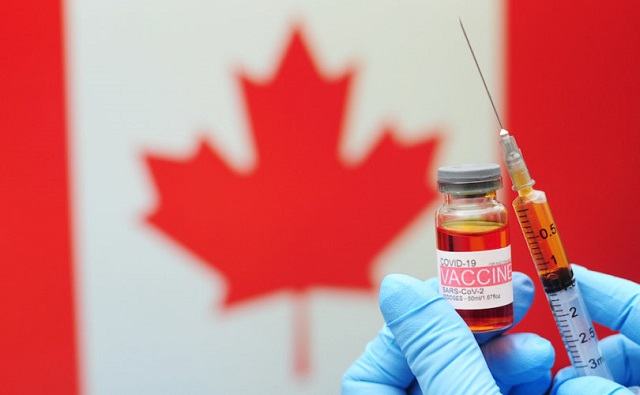 'These numbers should be front-page news'
A newly released government report shows that deaths from both COVID-19 and "unspecified causes" surged following the release of the so-called "safe and effective" vaccines.
On November 29, People's Party of Canada (PPC) leader Maxime Bernier, citing a November 27 report by Statistics Canada, pointed out that deaths from COVID increased in 2022, after the COVID vaccine was introduced, while deaths due to "unspecified" causes also skyrocketed.
"Not only were there more official COVID deaths in 2022 than in 2021 and 2020 despite the fact that 85% of Canadians had by then received a supposedly 'safe and effective' vaccine," Beriner wrote on X, formerly known as Twitter.
Here are more shocking data on the number and causes of deaths in Canada released earlier this week by StatsCan.

Not only were there more official covid deaths in 2022 than in 2021 and 2020 despite the fact that 85% of Canadians had by then received a supposedly "safe and… pic.twitter.com/ePFQkUoEnt

— Maxime Bernier (@MaximeBernier) November 30, 2023
"But the number of deaths due to 'Other ill-defined and unspecified causes of mortality' skyrocketed from 3,378 in 2019 to 9,471 in 2021 and to 16,043 in 2022!" he added.
"What happened in 2021 that could have caused this explosion of unexplained deaths??" he questioned.
"These numbers should be front-page news," Bernier said. "We were bombarded daily with data about deaths during three years. But the lying media are completely ignoring it."
According to the StatsCan report, 15,890 and 14,466 Canadians died from COVID in 2020 and 2021 respectively. In 2022, 19,716 Canadians died from the virus, despite an allegedly "safe and effective" vaccine having been given to Canadians en masse beginning February 2021.
In addition to COVID deaths, as Bernier noted, deaths with an "unspecified" or "ill-defined" cause also skyrocketed at the same time. In 2020, just 6,841 Canadians died from "unspecified" or "ill-defined" causes. In 2022, after the mass vaccination campaign, deaths in this category clocked in at 6,043.
The Trudeau government, with the help of the Department of Health, heavily promoted the COVID jabs, which were rushed to market. It is still promoting the shots, this time the recently approved booster.
In 2021, Trudeau said Canadians "vehemently opposed to vaccination" do "not believe in science," are "often misogynists, often racists," and questioned whether Canada should continue to "tolerate these people."
A recent study done by researchers at the Canada-based Correlation Research in the Public Interest found that 17 countries have found a "definite causal link" between peaks in all-cause mortality and the fast rollouts of the COVID shots and boosters.
LifeSiteNews reported how the Polyomavirus Simian Virus 40 (SV40), which is a monkey-linked DNA sequence known to cause cancer when it was used in old polio vaccines, has been confirmed by Health Canada to be in the Pfizer COVID shot, a fact that was not disclosed by the vaccine maker to officials.
In November, LifeSiteNews reported about an internal memo from the nation's health department that shows that officials have refused to release data concerning internal audits related to the COVID crisis that indicate "critical weaknesses and gaps" in its response to the so-called pandemic.
LifeSiteNews has published comprehensive research on the dangers of receiving the experimental vaccine, including heart damage and blood clots.