Kheriaty vs. University of California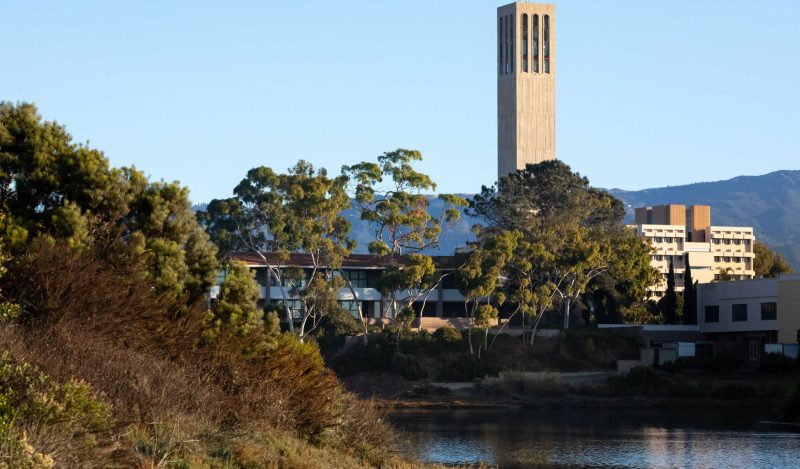 BY
AARON KHERIATY
Shortly after I published the Wall Street Journal piece arguing that university vaccine mandates were unethical, the University of California, my employer, promulgated its vaccine mandate. I decided then it was time to put a stake in the ground: I filed a lawsuit in federal court challenging the constitutionality of the university's vaccine mandate on behalf of COVID-recovered individuals. It was already clear from many robust studies that natural immunity following infection was superior to vaccine-mediated immunity in terms of efficacy and duration of immunity.
At the time I was an unlikely candidate to challenge the prevailing vaccination policies. I was deeply embedded in the academic medical establishment, where I had spent my entire career. In my capacity as a psychiatric consultant on the medical wards and in the emergency department, I had suited up in PPE (personal protective equipment) to see hundreds of hospitalized COVID patients, witnessing the worst that this illness can do. Nobody needed to explain to me how bad this virus could be for some individuals, especially the elderly with co-occurring medical conditions who were at significant risk of bad outcomes when infected.
I contracted the virus in July 2020, and despite my efforts to self-isolate, passed it to my wife and five children. Living and breathing COVID for a year, I eagerly awaited a safe and effective vaccine for those that were still not immune to this virus. I happily served on the Orange County COVID-19 Vaccine Task Force, and I advocated in the Los Angeles Times that the elderly and sick be prioritized for vaccination, and that the poor, disabled, and underserved be given ready access to vaccines.
I had worked every day for over a year to develop and advance the university's and state's pandemic mitigation measures. But as the prevailing COVID policies unfolded, I became increasingly concerned, and eventually disillusioned. Our one-size-fits-all coercive mandates failed to take account of individualized risks and benefits, particularly age-stratified risks, which are central to the practice of good medicine. We ignored foundational principles of public health, like transparency and the health of the entire population. With little resistance we abandoned foundational ethical principles.
Among the most glaring failures of our response to COVID was the refusal to acknowledge the natural immunity of COVID-recovered patients in our mitigation strategies, herd-immunity estimates, and vaccine-rollout plans. The CDC estimated that by May 2021, more than 120 million Americans (36 percent) had been infected with COVID. Following the Delta-variant wave later that year, many epidemiologists estimated the number was close to half of all Americans. By the end of the Omicron wave in early 2022, that number was north of 70 percent. The good news — almost never mentioned — was that those with previous infection had more durable and longer-lasting immunity than the vaccinated. Yet the focus remained exclusively on vaccines.
As I argued in a coauthored article, medical exemptions for most vaccine mandates were too narrowly tailored, constraining physicians' discretionary judgment and seriously compromising individualized patient care. Most mandates only allowed medical exemptions for conditions included on the CDC's list of contraindications to the vaccines — a list that was never meant to be comprehensive. CDC recommendations should never have been taken as sound medical advice applicable to every patient.
Further exacerbating this problem, on August 17, 2021, all licensed physicians in California received a notification from the state medical board with the heading "Inappropriate Exemptions May Subject Physicians to Discipline." Physicians were informed that any doctor granting an inappropriate mask exemption or other COVID-related exemptions "may be subjecting their license to disciplinary action." In what was perhaps a deliberate omission, the "standard of care" criteria for vaccine exemptions was never defined by the medical board. In my eighteen years as a licensed physician, I had never previously received any such notice, nor had my colleagues.
The effect was chilling: since physicians naturally interpreted "other exemptions" to include vaccines, it became de facto impossible to find a doctor in California willing to write a medical exemption, even if the patient had a legitimate contraindication to the COVID vaccines. One of my patients was told by his rheumatologist he should not get the COVID vaccine, since he was at low risk from COVID and in this physician's judgment his autoimmune condition elevated his risks of vaccine adverse effects.
This patient, who was subjected to a vaccine mandate at work, immediately asked this same physician for a medical exemption. The doctor replied, "I'm sorry, I cannot write you an exemption because I'm afraid I might lose my license." I heard many stories of similar egregious violations of medical ethics under these repressive mandates and the enforcement regime that bolstered them.
As the vaccines rolled out in 2021, I spoke to many students, faculty, residents, staff, and patients who were aware of these basic immunological facts and were asking legitimate questions about vaccine mandates. Many correctly saw no medical or public health justification for subjecting themselves to the risks of the novel vaccines when they already had superior natural immunity. Others had moral concerns but did not qualify for a religious exemption, because religion was not central to their conscience-based objections.
They felt intimidated, disempowered, and vulnerable in the face of immense pressure to go along. Many physicians and nurses were afraid to speak up in the climate of coercion. Public health officials ignored inconvenient scientific findings, suppressed reasonable questions, and bullied into silence any skeptical physicians or scientists. Institutions promulgating mandates stigmatized and punished those who refused to comply. I had never seen anything like this in medicine.
Why did I file a lawsuit in federal court against my own employer? I had nothing to gain personally by this and a lot to lose professionally. I decided I could not stand by and watch the ethical disaster unfold around me without attempting to do something. In my position as Director of Medical Ethics at UCI, I had a duty to represent those whose voices were silenced and to insist upon the right of informed consent and informed refusal.
In the end, my decision to challenge these mandates came down to this question: How could I continue to call myself a medical ethicist if I failed to do what I was convinced was morally right under pressure? Projecting ahead to the required medical ethics course I taught to first and second-year medical students at the beginning of each year, I could not imagine lecturing on informed consent, moral courage, and our duty to protect patients from harm if I had failed to oppose these unjust and unscientific mandates. I simply would not have woken up each day with a clear conscience.
The university did not take kindly to my legal challenge, as you might imagine. Administrators allowed no grass to grow under their feet before responding to this dissident within the ranks. I had petitioned the court for a preliminary injunction to put the vaccine mandate on hold while the case was litigated in court. The judge declined this request, and the following day the university placed me on "investigatory leave" for alleged noncompliance with the vaccine mandate. Instead of waiting for the federal court to decide my case, the university immediately banned me from working on campus or working from home.
I was given no opportunity to contact my patients, students, residents, or colleagues and let them know I would suddenly disappear. An email from one of the deans, sent after I had left the office for the day, informed me that I could not return to campus the following day.
As I drove away from campus for the last time that day, I glanced at the sign on the corner near the hospital. The sign, which had been up for months, read in large block letters, HEROES WORK HERE.
Republished from the author's Substack
Eye Protection Wasn't Misdirection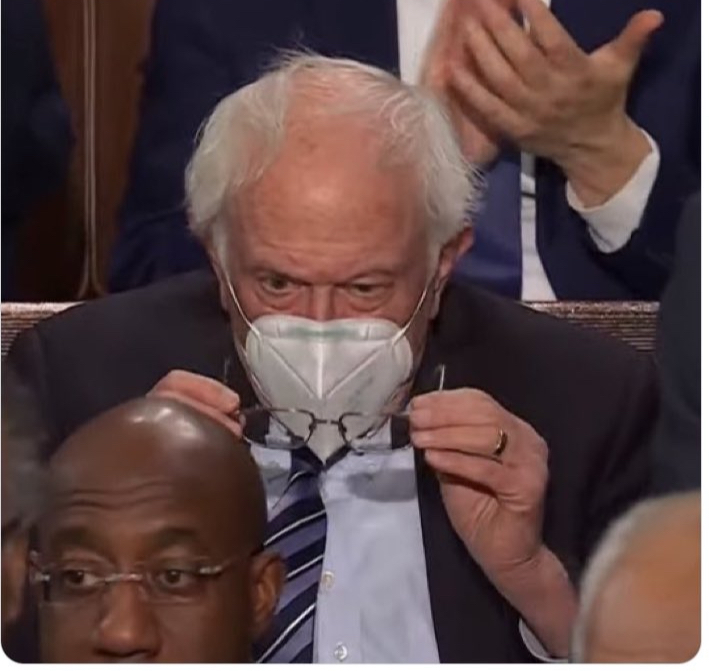 "If you have goggles or an eye shield, you should use it." ~ Anthony Fauci, July 30th, 2020
We had heard enough from Fauci by the time this comment was made in mid-2020 to begin automatically tuning out his frequently contradictory advice. What if we had given weight to this comment and explored why he began recommending goggles (yet never donned them himself)?
While I'm not surprised that the inner anatomy of the face including ocular ducts and connectivity within structures aren't common knowledge, I expected more of a reaction from the medical community regarding Fauci's push for eye protection. Not only do medical professionals take extensive coursework on human anatomy — they are required to meet annually with an Industrial Hygienist for fit tested, hazard-specific kit for each exposure setting , including ocular protection. This testing process requires going into detail about each exposure setting and required donning and donning practices within the scope of their professional duties.
Instead of elaborating on his recommendation, Fauci just publicly hushed on the issue and folks carried on, obediently masked up yet entirely neglectful of their nasolacrimal ducts. Shame, shame.
These are the structures of the lacrimal apparatus connecting ocular and nasal pathways. Basically, the eye drains into the nasal cavity. None of the talking heads of the medical community ever seem to bring up that these parts of the body connect with one another, and while we hear about masks ad nauseam three entire years after the onset of the SARS-CoV-2 pandemic, no one is arguing with strangers on the internet about goggles.
Bernie Sanders was recently praised for being the only person at the February, 2023 State of the Union donning a (sub-grade, non-mitigating) respirator, but eye spy something fishy. It was noted that he kept removing his glasses, as they were fogging up.
Those who have donned respirators have experienced that exhale emissions are generally redirected out of the nose bridge (or out of side gaps if improperly sealed). This is the exhale emission plume create by a fitted, unvalved N95 respirator:
This plume of warm, moist respiratory emissions is what causes glasses to fog. This is precisely why I continue to argue that masks are NOT source control for respiratory aerosols, because these apparatuses are not designed nor intended to protect others from your emissions, but solely for protection of the wearer. The ASTM agrees with me on this matter:
The American Society for Testing and Materials (ASTM) Standard Specification for Barrier Face Coverings F3502-21 Note 2 states, "There are currently no established methods for measuring outward leakage from a barrier face covering, medical mask, or respirator. Nothing in this standard addresses or implies a quantitative assessment of outward leakage and no claims can be made about the degree to which a barrier face covering reduces emission of human-generated particles."
Additionally, Note 5 states, "There are currently no specific accepted techniques that are available to measure outward leakage from a barrier face covering or other products. Thus, no claims may be made with respect to the degree of source control offered by the barrier face covering based on the leakage assessment."
So does it matter if your neighbor's exhale emissions are directed in your face for the duration of your 6-hour flight?
Absolutely. Imagine sitting between these two fine fellas with your eyes exposed, and their emission plumes directed right in your face.
In mitigation of aerosol hazards, eye protection is a standard part of required kit, because those from the correct domain of expertise, Industrial Hygiene, know enough about human anatomy to remember the interconnectivity of facial structures.
Ocular transmission of SARS-CoV-2
There has been a great deal of focus on respiratory protection since the start of the pandemic, but ocular transmission was already established for SARS-CoV-1.
"SARS-CoV-1 has been shown to be transmitted through direct contact or with droplet or aerosolized particle contact with the mucous membranes of the eyes, nose and mouth. Indeed, during the 2003 SARS-CoV-1 outbreak in Toronto, health care workers who failed to wear eye protection in caring for patients infected with SARS-CoV-1 had a higher rate of seroconversion."
We are beginning to see mounting research on ocular transmission for SARS-CoV-2 emerge, as well, traveling through the nasolacrimal duct from the eye, draining into the sinus cavity.
"There is evidence that SARS-CoV-2 may either directly infect cells on the ocular surface, or virus can be carried by tears through the nasolacrimal duct to infect the nasal or gastrointestinal epithelium."
"The nasolacrimal system provides an anatomic connection between the ocular surface and the upper respiratory tract. When a drop is instilled into the eye, even though some of it is absorbed by the cornea and the conjunctiva, most of it is drained into the nasal cavity through the nasolacrimal canal and is subsequently transferred to the upper respiratory or the gastrointestinal tract."
"SARS-CoV-2 on the ocular surface can be transferred to different systems along with tears through the nasolacrimal route."
Seldom did ocular exposure result in eye infection, while systemic infections occurred regularly. Ocular exposure cannot always be determined as the point of contact for this reason, as an eye infection does not always coincide with systemic infection.
The nasolacrimal duct is often discussed in ocular transmission research, but this is not the sole ocular transmission pathway discussed.
"There are two pathways by which ocular exposure could lead to systemic transmission of the SARS-CoV-2 virus. (1) Direct infection of ocular tissues including cornea, conjunctiva, lacrimal gland, meibomian glands from virus exposure and (2) virus in the tears, which then goes through the nasolacrimal duct to infect the nasal or gastrointestinal epithelium."
Additionally, research is being conducted on the usage of ocular secretions in transmitting SARS-CoV-2.
"Then here comes the question, whether SARS-CoV-2 detected in conjunctival secretions and tears is an infectious virus? Colavita et al inoculated Vero E6 cells with the first RNA positive ocular sample obtained from a COVID-19 patient. Cytopathic effect was observed 5 days post-inoculation, and viral replication was confirmed by real-time RT-PCR in spent cell medium. Hui et al also isolated SARS-CoV-2 virus from a nasopharyngeal aspirate specimen and a throat swab of a COVID-19 patient. The isolated virus not only infected human conjunctival explants but also infected more extensively and reached higher infectious viral titers than SARS-CoV."
According to this study, ocular secretions were highly infectious.
"The ocular surface can serve as a reservoir and source of contagion for SARS-CoV-2. SARS-CoV-2 can be transmitted to the ocular surface through hand-eye contact and aerosols, and then transfer to other systems through nasolacrimal route and hematogenous metastasis. The possibility of ocular transmission of SARS-CoV-2 cannot be ignored."
This paper also has a focus on aerosols coming into contact with ocular mucosa.
"Once aerosols form, SARS-CoV-2 can bind to the ACE2 on the exposed ocular mucosa to cause infection. In order to prevent aerosols from contacting the eye surface, eye protection cannot be ignored."
An additional area explored in this analysis discusses rhesus macaques wherein solely those inoculated through the ocular route became infected.
"If the ocular surface is the portal for SARS-CoV-2 to enter, where does the virus transfer after entering? An animal experiment reveals the possible nasolacrimal routes of SARS-CoV-2 transfer from the ocular surface. Five rhesus macaques were inoculated with 1×106 50% tissue-culture infectious doses of SARS-CoV-2. Only in the conjunctival swabs of rhesus macaques inoculated via conjunctival route could the SARS-CoV-2 be detected. Conjunctival swabs of the rhesus macaques that were inoculated via intragastric or intratracheal route were negative. Three days post conjunctival inoculation, rhesus macaques presented mild interstitial pneumonia. Autopsies showed that SARS-CoV-2 was detectable in the nasolacrimal system tissues, including the lacrimal gland, conjunctiva, nasal cavity, and throat, which connected the eyes and respiratory tract on anatomy."
An additional macaque study had similar findings.
"Deng et al. showed that SARS-CoV-2 infection could be induced by ocular surface inoculation in an experimental animal model using macaques. Although the researchers detected the virus in conjunctival swabs only on the first day after inoculation, they continued to detect it in nasal and throat swabs 1-7 days after the inoculation. Their findings demonstrated that the viral load in the airway mucosa was much higher than that in the ocular surface. They euthanized and necropsied one of the conjunctival inoculated-animals and found that the virus had spread to the nasolacrimal system and ocular tissue, nasal cavity, pharynx, trachea, tissues in the oral cavity, tissues in the lower-left lobe of the lung, inguinal and perirectal lymph node, stomach, duode-num, cecum, and ileum. They also found a specific IgG antibody, indicating that the animal was infected with SARS-CoV-2 via the ocular surface route."
While the nasolacrimal route is the primary focus in most current research, the blood-retinal barrier (BRB) is also discussed as a possible pathway.
"Once it reaches the ocular surface, SARS-CoV-2 could invade the conjunctiva and iris under the mediation of ACE2 and CD147, another possible receptor for SARS-CoV-2 on host cells. De Figueiredo et al described the following possible pathways. After reaching blood capillaries and then choroid plexus, the virus reaches the blood-retinal barrier (BRB), which expresses both ACE2 and CD147 in retinal pigment epithelial cells and blood vessel endothelial cells. Since CD147 mediates the breakdown of neurovascular blood barriers, the virus can cross the BRB and enter into blood."
RSV
There has been a push recently to bring back masks for Respiratory Syncytial Virus (RSV), especially in schools, as this pathogen largely impacts youth populations, yet ocular transmission is a proven method of infectivity for RSV.
In this paper, intranasal dosing of the given pathogen resulted in onset of illness for nearly all respiratory pathogens studied. It reviews transmission routes and minimum infective dose for Influenza, Rhinovirus, Coxsackievirus, Adenovirus, RSV, Enteric Viruses, Rotavirus, Norovirus, and Echovirus, including ocular transmission.
"The infective doses of rhinoviruses in the nose and eyes are thought to be comparable because the virus does not infect the eyes but appears to travel from the eyes to the nasal mucosa via the tear duct."

"Hall et al. (1981) investigated the infectivity of RSV A2 strain administered by nose, eye, and mouth in adult volunteers. They reported that the virus may infect by eye or nose and both routes appear to be equally sensitive. A dose of 1.6 × 105 TCID50 infected three of the four volunteers given either into the eyes or nose while only one out of the eight were infected via mouth inoculation, and this was thought to be due to secondary spread of the virus."

"RSV A2 had poor infectivity when administered via the mouth but was shown to infect by eye and nose and both routes appear to be equally sensitive to the virus."

"Bynoe et al. (1961) found that colds could be produced almost as readily by applying virus by nasal and conjunctival swabs as by giving nasal drops to volunteers."
Would masks save schools from RSV circulation? Most kids have robust immune systems, with a very, very small percentage of the youth population undergoing chemotherapy or taking immunosuppressives, who usually are not on campus for in-person learning. But for those seeming protection and in-person instruction, we must not set them up for immune bombardment by offering a false sense of security while feigning ignorance of other viable transmission routes. Masks are not the answer.
Summary
Ocular transmission of respiratory pathogens hasn't been a focal point of study, but with other pathogens and mounting research on SARS-CoV-2 showing such ease of systemic onset for this transmission route, more attention should be given to this area of research.
Consider all of the people you've seen donning masks or respirators over these past three years, assured in the merit of their virtue. How many still got sick? Did you ever once see someone donning goggles? Are we ever going to get around to discussing exhaustion of the hierarchy of controls, or are actual mitigating measures too taboo, too fringe?
TLDR: Ocular transmission is a viable method of transmission for SARS-CoV-2. Masks are not source control. Even N95s aren't going to fix this. And all child masks are unregulated, untested, unethical, and unsafe, with zero efficacy, fit, term of wear, or medical clearance standards, and with ocular transmission being a proven route of transmission for RSV, masks aren't going to fix that issue, either.
Curious: Angela Merkel's September 2019 Visit to Wuhan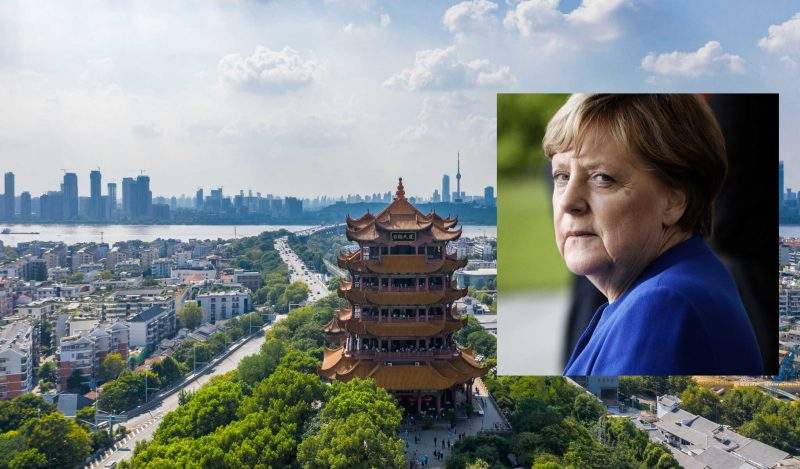 BY
ROBERT KOGON
In a much-tweeted soundbite from the recent Congressional hearing on the origins of Covid-19, former CDC director Robert Redfield noted that three unusual events occurred in Wuhan in September 2019 suggesting a lab leak from the Wuhan Institute of Virology (WIV).
But another, in retrospect, highly curious event also occurred in Wuhan in September 2019: namely, none other than then German Chancellor Angela Merkel paid a visit to the city and, more specifically, to the Tongji Hospital on the left bank of the Yangtze River. The hospital is also known as the German-Chinese Friendship Hospital.
The below photo from Germany's Deutsche Presse Agentur shows Chancellor Merkel being greeted by nurses at the hospital reception on September 7, 2019. (Source: Süddeutsche Zeitung.)
A 2021 House Foreign Affairs Committee Minority Report, referring in greater detail to the same events as Redfield, concludes that a lab leak took place at the WIV sometime prior to September 12, when, notably, the WIV's virus and sample database was mysteriously taken offline in the middle of the night (p. 5 and passim).
What an incredible coincidence that the German Chancellor was visiting Wuhan's Tongji Hospital at almost precisely the time when, according to Redfield's speculations, a potentially catastrophic event was taking place across the river at the Wuhan Institute of Virology! This was, moreover, merely three months before the first officially acknowledged cases of Covid-19 began to turn up in the city.
But the coincidence is in fact even more incredible. For when those first cases did begin to turn up in Wuhan in early December 2019, they did not in fact turn up in the vicinity of the Wuhan Institute of Virology on the right bank of the Yangtze, but rather in the direct vicinity of Tongji Hospital on the left bank!
The below mapping of the initial cluster of cases from Science magazine makes this clear. The black dot is the epicenter of the cluster. Cross #5 marks the location of Tongji Hospital.
And that is not all. As discussed in my earlier article on "The Other Lab in Wuhan,"although the WIV was relatively far removed from the outbreak – say around 10 kilometers from the epicenter as the crow flies — there is in fact another virus research lab in Wuhan that is located right in the area of the initial cluster.
The lab in question is the German-Chinese Joint Laboratory of Infection and Immunity – or, as its German co-director Ulf Dittmer has also called it, the "Essen-Wuhan Laboratory for Virus Research" – and the Chinese host institution of the German-Chinese Joint Lab is none other than the Tongji-Hospital-affiliated Tongji Medical College.
Per Google maps, Tongji Medical College is located around one kilometer due north of the hospital. Have another look at the above map keeping in mind the indicated scale. This would put it nearly right at the epicenter of the outbreak!
According to German and Chinese sources, however, the lab is in fact located at another hospital affiliated with Tongji Medical College: Wuhan Union Hospital. The location of Union Hospital is marked by cross #6 on the Science map: still in the cluster, but a bit further away from the epicenter.
A press release on the website of the University of Duisburg-Essen, the German co-sponsor of the lab, notes that:
The Joint Lab is fully equipped for virus research. It is a BSL2 safety laboratory with access to BSL3 conditions. German and Chinese members of the lab have access to a large sample collection form [sic.] patients of the Department of Infectious Diseases for their research.
BSL stands for "biosafety level."
The below photo from a German article on the Essen-Wuhan collaboration shows the virologist Xin Zheng of Union Hospital, Tongji Medical School, at work in the joint lab. Per the cited source, Xin did her doctorate at the University of Duisburg-Essen.
Could SARS-CoV-2 have leaked from the joint lab?
And, while we're at it, was gain-of-function research being conducted at the lab? We do not know, but we do know that the German members of the lab will, at any rate, have been in contact with a nearby lab where it was being conducted. For the Wuhan Institute of Virology lists the University of Duisburg-Essen as one of its partner institutions.
Furthermore, in addition to its own partnership with the University of Duisburg-Essen, Tongji Medical College also has a longstanding academic exchange program with the Charité research and teaching hospital in Berlin of none other than Christian Drosten: the German virologist whose controversial and ultrasensitive PCR protocol, in effect, guaranteed that the Covid-19 outbreak would acquire the status of a "pandemic."
As discussed in "The Other Lab in Wuhan," Drosten appears as one of the scientists participating in the so-called "Fauci emails," and of all the participants, he is the most vehement denier of the possibility of a lab leak.
In remarks in the German press, Drosten has admitted that he began working on his Covid-19 testing protocol before any Covid-19 cases had even officially been reported to the WHO! He says he did so based on information he had from unnamed virologist colleagues working in Wuhan. (Source: Die Berliner Zeitung.)
Speaking of which, Drosten can be seen below in the company of none other than Shi Zhengli of the Wuhan Institute of Virology, the scientist whose research on bat coronaviruses is suspected of being at the origin of a Covid-19 lab leak.
The picture comes from a "Sino-German Symposium on Infectious Diseases" that took place in Berlin in 2015 and that was organized by Ulf Dittmer of the University of Duisburg-Essen. Dittmer, as noted above, is the co-director of the Essen-Wuhan lab, which would be founded two years later. The symposium was funded by the German Ministry of Health.
Dittmer is the bald man with the striped shirt in the full group picture of symposium participants below. (Source: University of Duisburg-Essen.) The jovial bearded man with the bowtie in the next row is none other than Thomas Mertens, the current chair of the "Standing Committee on Vaccination" of the German health authority, the Robert Koch Institute.
The Berlin symposium was held one year after the US government declared a moratorium on gain-of-function research.
As it so happens, Drosten himself has been involved in gain-of-function research, as the below screen shot from the webpage of the German RAPID project makes clear.
RAPID stands for "Risk Assessment in Prepandemic Respiratory Infectious Diseases." Further information from the German Ministry of Education and Research expressly states that Drosten's Charité hospital does not merely oversee, but is directly involved (beteiligt) in RAPID sub-project 2: i.e. "identification of host factors by loss-of-function and gain-of-function experiments."
---
Imagine for a moment that then President Donald Trump paid a visit to Wuhan in September 2019, at the very time that a lab leak is suspected to have occurred in the city.
And imagine that, while there, he made a stop at a hospital that is affiliated with a medical school located in the very epicenter of the Covid-19 outbreak that would officially occur three months later.
Imagine that this medical school, furthermore, runs a joint, BSL-3 capable, virus research lab with an American university – let's say, for example, Ralph Baric's University of North Carolina – and that Baric and his colleagues were themselves conducting research right in Wuhan!
And imagine that the American university in question is also a partner institution of the Wuhan Institute of Virology (Baric's University of North Carolina is not in fact) and that the local Wuhan medical school also has a partnership with, say, the NIH.
And imagine that there is even a photo of none other than Anthony Fauci of the NIH with none other than Shi Zhengli of the Wuhan Institute of Virology at a joint "Sino-American Symposium on Infectious Diseases" in Washington that was organized by Baric and funded by the US Department of Health four years before the Covid-19 outbreak. And imagine, for good measure, that, say, Rochelle Walensky was also present at the event.
Imagine, finally, that Fauci had not just (allegedly) provided funding for gain-of-function research, but was himself directly involved in it.
The above concatenation of circumstances would undoubtedly be regarded as what some members of the US intelligence community might call "slam-dunk" proof of US complicity in any lab leak of the SARS-CoV-2 virus that may have occurred in Wuhan.
Why does the ample evidence of manifold German connections to and indeed involvement in virus research in Wuhan not merit at least the same degree of scrutiny, if not to say of certainty?