Keep The Conversation Going – Let's Talk Mental Health
By Sheldon Spackman
Today is "Bell – Lets Talk" day and Central Albertans are joining millions of Canadians across the country in keeping the conversation going about the importance of mental health and ending the stigmas sometimes associated with mental illness.
Officials with the Canadian Mental Health Association say mental illness is increasingly recognized as a serious and growing problem. It is estimated that 1 in 5 Canadians will develop a mental illness at some time in their lives. Many more individuals such as family, friends and colleagues are also affected.
They add that mental health means striking a balance in all aspects of one's life: social, physical, spiritual, economic and mental. At times, the balance may be tipped too much in one direction and one's footing has to found again. Mental health is as important as physical health. The World Health Organization (WHO) defines health as "a state of complete physical, mental and social well-being and not merely the absence of disease or infirmity".
CMHA officials offer these facts on Mental Health:
Mental illness affects people of all ages, educational and income levels, and cultures.
Approximately 8% of adults will experience major depression at some time in their lives.
Suicide is one of the leading causes of death in both men and women from adolescence to middle age.
A complex interplay of genetic, biological, personality and environmental factors causes mental illnesses.
Almost one half (49%) of those who feel they have suffered from depression or anxiety have never gone to see a doctor about this problem.
The economic cost of mental illnesses in Canada for the health care system was estimated to be at least $7.9 billion in 1998 – $4.7 billion in care, and $3.2 billion in disability and early death.
An additional $6.3 billion was spent on uninsured mental health services and time off work for depression and distress that was not treated by the health care system.
The total number of 12-19 year olds in Canada at risk for developing depression is a staggering 3.2 million.
Suicide is among the leading causes of death in 15-24 year old Canadians, second only to accidents; 4,000 people die prematurely each year by suicide.
Once depression is recognized, help can make a difference for 80% of people who are affected, allowing them to get back to their regular activities.
In Canada, only 1 out of 5 children who need mental health services receives them.
52-year-old grandfather the latest Canadian to choose euthanasia while waiting for cancer treatment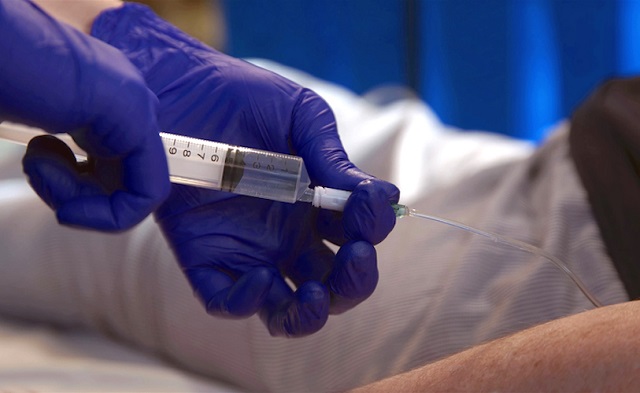 Dan Quayle's wife believes that she could still have her husband today if he'd gotten the treatment he needed. In fact, wait times for cancer patients in Canada who are literally dying while waiting for treatment keep getting worse.
On October 7, 2023, Dan Quayle – a British Columbian, not the former vice president of the United States – turned 52. He was hoping to be told that he could begin chemotherapy after being diagnosed with esophageal cancer. It was not to be. "After 10 weeks in hospital, Quayle, a gregarious grandfather who put on his best silly act for his two grandkids, was in so much pain, unable to eat or walk, he opted for a medically assisted death on Nov. 24," the National Post reported. "This was despite assurances from doctors that chemotherapy had the potential to prolong his life by a year."
Throughout the agonizing wait, his family "prayed he would change his mind or get an 11th-hour call that chemo had been scheduled," but were instead told consistently by the hospital that they were "backlogged." The family is speaking out now "following the stories of two Vancouver Island women who went public with their decisions to seek treatment in the U.S. to avoid delays in B.C." – and Dan's wife believes that she could still have her husband today if he'd gotten the treatment he needed. In fact, wait times for cancer patients who are literally dying while waiting for treatment keep getting worse.
When Dan Quayle died by lethal injection, he still hadn't been given a timeline for when he might get chemotherapy. It reminds me of the posthumously published obituary written by a Winnipeg woman who chose to die by assisted suicide after being refused the treatments she needed: "I could have had more time if I had more help."
Indeed, one of the reasons Quayle felt that a lethal injection was his only option is because he didn't have the financial resources to get help that was available elsewhere – but as a price. "If we had more money, we could have gone to the States," his wife told the National Post sadly. "But we're just regular people."
She is likely referring to the two Vancouver Island women who decided to go public with their own experiences with the BC health care system. Global News published one story with the headline "B.C. woman gets surgery in U.S., says wait times at home could have cost her life" about Allison Ducluzeau, who paid $200,000 for surgery in the United States after she was told by a BC oncologist that she was not a candidate for the treatment that saved her life. After successfully getting treatment in the U.S., she recently got married – and is appalled by how she was treated in BC. In fact, she wasn't offered life-saving treatment – but she was offered assisted suicide.
"There's a lot of promises I'm hearing," she told Global News. "But, you know, we need boots-on-the-ground action right now. What can you do to shorten these wait times? How can you prioritize cases so that people with aggressive stage four cancer get seen by someone and when they do get seen, they get offered treatment and not MAID like I was the first time?"
Another woman, 43-year-old Kristin Logan of Campbell River, was diagnosed with Stage 4 ovarian cancer – but faced a three or four month wait for treatment in British Columbia. She went to Washington State for chemotherapy, instead – she could afford it because the treatment was covered due to her dual citizenship and veteran status. When the health minister responded to her case by saying that the system "doesn't always get it right," she responded with fury: "To suggest that the system merely 'doesn't always get it right' is a gross understatement, bordering on denial. Our healthcare system isn't tripping over minor hurdles; it's plummeting off a cliff. We're not dealing with 'occasional misses'; we're grappling with a chronically diseased system where inefficiency and neglect have become the norm."
What does this mean? It means that people are dying on waitlists – and while they suffer, often horribly, they are offered assisted suicide when they are their most vulnerable. And if the Trudeau Liberals get their way, in March of next year the floodgates will open and assisted suicide will also be available to those suffering with mental illness. Waitlists for mental health assistance and psychiatric care are even longer – I know people who have waited for years merely for an appointment. Many Canadians simply do not have access to this care. And so not only will Canadians die on waitlists; many will be offered assisted suicide while they are on waitlists, and many will, out of desperation, say yes.
Mortality in Canada, Trending up…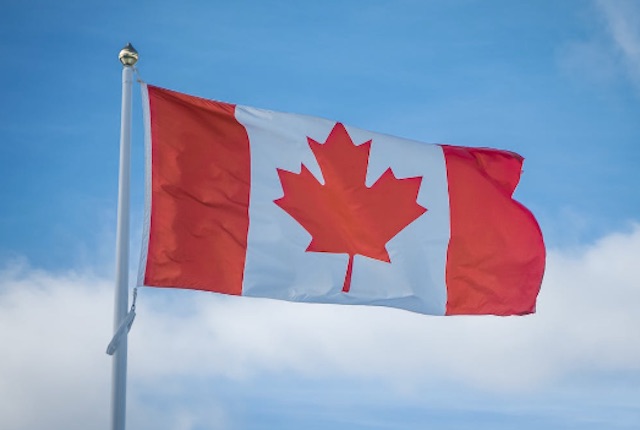 And they specifically do not want to know why!
A report came out on Deaths in Canada on November 27th, 2023. You can find the link, if you haven't already seen this →Here, click link for the full PDF.
The report goes pre-COVID, 2019 through to 2022 and having a gander at this, you can find some pretty disturbing information.
For one, Deaths increased from 2019 from 285,301 to 334,081 – a 17% increase in Deaths. We were in a "Pandemic", so it's not a huge reach to believe that there was an increase in deaths…but given all we were told about the Vaccines being safe and effective and following the introduction of Paxlovid, we should have seen a falling off of Deaths in this category, given the nature of the virus being less virulent with each subsequent strain…only, from 2021 to 2022, instead of going down, this number INCREASED from 14,466 to 19,716 – a 36% Increase.
This is somewhat of old news and something I've covered extensively…
The explanation provided behind this is weak at best, because they state:
The number of COVID-19 deaths increased from 14,466 in 2021 to 19,716 in 2022, the highest number of such deaths recorded since the beginning of the pandemic. This increase may in part be due to the exposure to new highlytransmissibleCOVID-19 variants and the gradual return to normalcy(e.g., reduced restrictions and masking requirements).
This is rationalizing the use of Lockdown Measures, Travel Restrictions, Masking, Closing Businesses and Schools, Social Distancing as being Effective Measures in keeping the death rates low…but then go on to say:
The proportion of COVID-19 deaths among older Canadians aged 65 years and older rose to 91.4% in 2022, approaching early pandemic levels. This increase was largely felt by seniors aged 80 years and older, who experienced a 78.2% increase in COVID-19 deaths from 2021 to 2022. In contrast, deaths due to COVID-19 decreased to 8.6% for those younger than 65 years in 2022.
Seniors aged 80+ experienced a 78.2% increase in mortality from 2021-2022…and what is important about this is, they were the highest in rate of vaccinations and boosters throughout the country…not to mention, travel the least, don't work in a public setting nor do they go to school, where the majority are in Long Term Care Communities!
Summarized…the same people who always needed protection never got it and were the highest proportion of COVID associated deaths, approaching early pandemic levels.
But wait…there's more…and it get's worse!
From 2019 to 2022, the amount of ill-defined or unspecified causes of mortality more than quadrupled.
This represents a 375% INCREASE in Unknown Caused Death. 16,043 people DIED in 2022, and they have absolutely no idea why…and to make this even worse, in the subsequent links of information you find in this report…you'll come to realize that they don't even want to know why.
Check it out:
Total deaths in 2018 – 285,704, of these, subject to autopsy – 18,356.
Total deaths in 2019 – 285,301, of these, subject to autopsy – 18,230.
Total deaths in 2022 – 334,081, of these, subject to autopsy – 18,817.
Despite an increase in mortality by 17% from 2018 to 2022, there was only a 2.5% increase in Autopsies…and that there were 16,043 deaths that they couldn't identify a cause in…shouldn't that in itself require A LOT more autopsies?
Only if they wanted to actually KNOW what was causing them, right?
Pretty clear to say that they didn't want to…
And this is all pretty troubling if this were the only anomaly spotted in the increase in deaths…but it's NOT!
Leading causes of death, total population, by age group:
Hypertension/Hypertensive Renal Disease – increase of 43%
Appendix – Increase of 60%
Liver Disease – increase of 27%
Gallbladder – Increase of 24%
Kidney – Increase of 27%
Complications of medical and surgical care – Increase 66%
Other Causes – 37%
Nutritional Deficiencies – 28%
These are all WELL ABOVE the 17% rate of increase in deaths from 2018-2022 and there should be somebody, someplace, asking why these causes have increased so dramatically over the rate of increase in mortality.
As for Nutritional Deficiencies…where cost of living has only INCREASED in 2023…what do we expect that number to grow to?
And, Medical Malpractice – labeled as "Complications"…a 66% INCREASE?
Whiskey Tango Foxtrot????
Shocked enough yet?
Hold on to your butts for this next portion…again in the supporting documents, there is a report titled Deaths and age-specific mortality rates, by selected grouped causes…and one of the most troubling things you'll find tucked into here is this:
A 266% Increase in [R00-R99] Deaths, symptoms, signs and abnormal clinical and laboratory findings, not elsewhere.
What does that mean?
Well…It means a lot of things actually…
None of these looking that great…all of them looking like our medical community is ignoring some very troubling findings in a Massive Increase in Mortality for where they have no idea of what is actually going on…and again, with apparently nobody asking any questions or wondering why we are seeing this spike.
If we could only identify some of the factors that had changed from PRE-COVID to now, hey?
If only there were some explanation for why there'd be more COVID deaths during 2022 than any year prior?
What is really causing all of the organ damage?
What is really causing all of these unexplained deaths with tumors, blood clots and died suddenly deaths?
Seems like this will all just remain a mystery, hey?
---