K to 12 students back in schools next week but all other restrictions in place at least two more weeks
From the Province of Alberta
K-12 students return to in-person learning
All students will return to in-person learning, as planned, on Jan. 11. Mandatory health measures will remain in effect across the province until at least Jan. 21.
The decision to return to in-class learning is based on the latest evidence which shows that before the winter break, new case rates in schools plateaued and then dropped in December, once restrictions on social gatherings and group activities were in place.
"I want to recognize the effort of school staff, teachers and parents to follow health measures and help us keep classrooms safe for Alberta students. I'm confident this effort will continue and we'll see a successful return to in-person learning to the benefit of all students."
"Schools play a critical role in supporting student learning as well as their emotional health and overall well-being. In September, the vast majority of parents chose in-person learning for their children during the pandemic and schools have been diligently following the extensive health measures in place. A return to school will provide our students with the familiar daily routine of learning in class and will restore some sense of normalcy for both students and families amidst these unusual times."
While students return to in-person learning, all Albertans, businesses, organizations and service providers must continue to follow existing health measures until at least Jan. 21. Active evaluation of the latest public health data is underway and will be used to re-evaluate the current level of restrictions over the coming weeks.
Businesses, organizations and service providers will be given at least one week's notice prior to changes to the current health measures that may affect them. Government will continue to consult with affected industries.
"The health measures that were put in place in December have helped to reduce the number of active cases, but it's not enough. Case numbers, hospitalizations and testing positivity rates remain high. We will be carefully evaluating the data over the coming weeks to determine what options we have to give Albertans back more flexibility in their lives, and give businesses a chance to reopen. But the worst thing we could do would be to increase the chances of another surge, which would threaten our health-care system again and require more restrictions. We must be careful and deliberate, and avoid the roller-coaster of uncertainty that a new surge would create."
"Our government will continue to engage with businesses to provide the necessary supports during this pandemic. To date, more than 35,000 small businesses have accessed over $232 million in funding through our relaunch grant and I encourage any eligible employers to apply today."
"We cannot back off early and risk losing the gains we've made since restrictions were put in place in December. We are asking everyone to remain a part of the solution and keep following the public health measures until we see numbers come down to the point that we can start reopening the province."
"These mandatory measures are in place to slow the spread of COVID-19 and we are not yet in a position to remove or reduce them. Keeping these measures in place means we are again asking Albertans to make sacrifices – but they are necessary to protect our province. We all have the power to make individual choices to follow the health guidelines and help protect our loved ones, colleagues and neighbours. We are asking you to keep making those good choices."
Alberta's government is responding to the COVID-19 pandemic by protecting lives and livelihoods with precise measures to bend the curve, sustain small businesses and protect Alberta's health-care system.
Line 5 shutdown 'draconian,' both sides must consider 'imperfect' alternatives: judge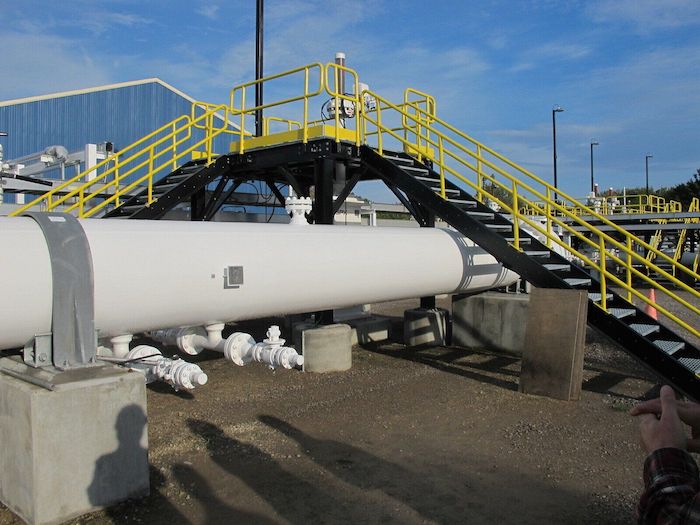 Washington – A judge in Wisconsin is ordering Enbridge Inc. and an Indigenous band to confer about "imperfect" alternatives to shutting down the cross-border Line 5 pipeline.
District Court Judge William Conley calls the prospect of shutting off the line "draconian" and wants Enbridge and the Bad River Band of the Lake Superior Chippewa to explore other options.
Conley also rejects outright Enbridge's request that the band be ordered to allow the company access to its tribal lands in order to perform inspections and maintenance on the line.
He says the trial evidence has not shown that the band is violating a 1977 bilateral treaty on pipelines by rejecting the company's proposals to fortify the line, which crosses their territory in Wisconsin.
In September, Conley denied Bad River's motion for a summary judgment that would have shut down the pipeline, citing potential economic and foreign policy implications.
Today's ruling calls on both sides to meet before Dec. 17 to find a solution that would mitigate the risk of a near-term spill without closing the pipeline down.
The band has yet to propose a potential solution that would not require a total shutdown, Conley writes, a prospect he describes as "draconian injunctive remedies."
"The court must consider what alternative steps, however imperfect (particularly in the longer run), would reduce the risk of an oil spill in the near term," the decision reads.
If possible, those steps should also preserve the operation of Line 5 "for those areas of the United States and Canada that currently depend on it."
This report by The Canadian Press was first published Nov. 28, 2022.
E3 Lithium gets $37M from feds to support oilfield lithium extraction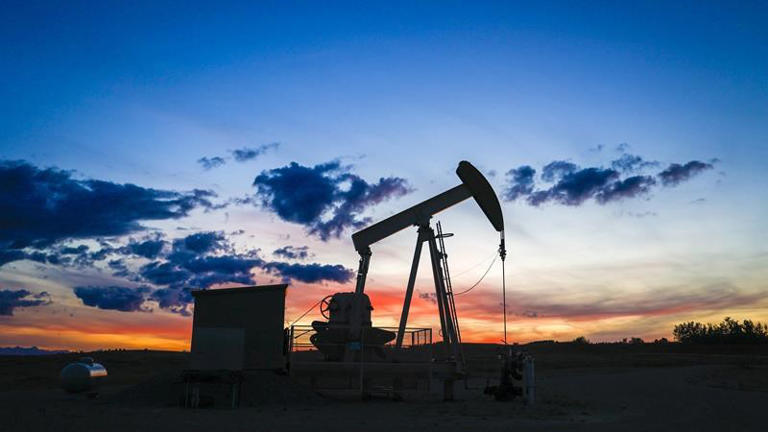 CALGARY — An Alberta-based company aiming to extract lithium from the province's old oilfields has received $37 million from the federal government.
E3 Lithium has developed a technology to extract lithium, a light metal used to make EV batteries, from oilfield brines.
E3 Lithium has already drilled test wells within Alberta's historic Leduc oilfield region. It aims to have a field pilot project up and running next year.
Imperial Oil Ltd. has also invested in E3 Lithium and is providing technical and development support for the company.
The federal government has identified lithium as a focus of its $3.8-billion, eight-year critical minerals strategy.
The goal is to create a domestic supply chain for electric vehicles, boosting the economy while tackling greenhouse gas emissions at the same time.
This report by The Canadian Press was first published Nov. 28, 2022.
Companies in this story: (TSX:TKTK)
The Canadian Press