Internet Child Exploitation unit arrests over 2 dozen Albertans for online child sexual exploitation offences
From the ALERT's Internet Child Exploitation Unit
26 Albertans Charged in Online Child Sexual Exploitation Investigations
ALERT's Internet Child Exploitation (ICE) unit has arrested 26 suspects from across Alberta for offences related to online child sexual exploitation.
Between June 20 and September 17, 2020, ICE has charged 26 suspects with 63 offences. Most of the arrests came as the result of investigative referrals from the RCMP's National Child Exploitation Crime Centre, which works with internet and social media providers to track and investigate online instances of child sexual exploitation.
"In Alberta, those who participate in the exploitation of children will be prosecuted to the fullest extent of the law. The Government of Alberta will ensure our law enforcement has the tools and resources to track down child predators and bring them to justice," said Kaycee Madu, Minister of Justice and Solicitor General. "On behalf of all law-abiding Albertans, I thank ALERT and the law enforcement organizations across the province that worked tirelessly to arrest and charge these criminals. Alberta's justice system is here for all Albertans, especially for children victimized by sexual predators."
"The internet isn't anonymous and these arrests demonstrate ALERT's willingness to travel to all corners of the province to make arrests, put predators behind bars, and keep kids safe," said Supt. Dwayne Lakusta, ALERT Chief Executive Officer.
There is no definitive link between the suspects other than the nature of offences allegedly committed. Each of the suspects was charged with at least one child pornography offence:
a 16-year-old young offender from Sherwood Park;
Kevin Borchert, a 29-year-old man from Sherwood Park;
David Cadieux, a 27-year-old man from Calgary;
Joseph Cadrain, a 32-year-old man from Strathmore;
Gary Campbell, a 28-year-old man from Lamont;
Michael Ciesla, a 32-year-old man from Edmonton;
Michael Courtepatte, a 44-year-old man from Athabasca;
Victor Delage, a 29-year-old man from Wainright;
Gerald Donel, a 57-year-old man from Edmonton;
Brian Farris, a 40-year-old man from Grande Prairie;
Humberto Ferreyra, a 51-year-old man from Lake Louise;
Coby Franz, a 42-year-old man from Alder Flats;
Sean Giles, a 41-year-old man from Lethbridge;
Brock Hann, a 21-year-old man from Morinville;
Richard Lepchuk, a 59-year-old man from Edmonton;
Christian Meier, a 52-year-old man from Calgary;
Troy Melnyk, a 49-year-old man from Spruce Grove;
Stephen Miehe, a 28-year-old man from Cardston;
Alasdair Mills, a 61-year-old man from Edmonton;
David Peeke, a 45-year-old man from Edmonton;
Christopher Piers-Hanley, a 31-year-old man from Edmonton;
Kalon Specht, a 30-year-old man from Edmonton;
Andrew Stredick, a 30-year-old man from Calgary;
Charles Tadashore, a 43-year-old man from Calgary;
Laurence Thrasher, a 40-year-old man from Edmonton; and
Michael Vandermay, a 52-year-old man from Calgary.
During the investigations and subsequent arrests, ICE worked in collaboration with a number of police agencies, including: Caribou Child and Youth Centre; Calgary Police Service; Edmonton Police Service; and various RCMP detachments, including Grande Prairie, Spruce Grove, Strathcona County, Wainright, Breton, Strathmore, Olds, Morinville, Cardston, Lake Louise, Fort Saskatchewan, and Athabasca.
ICE is an integrated team that includes members of Calgary Police Service, Edmonton Police Service, Lethbridge Police Service, Medicine Hat Police Service, and RCMP. ICE investigates offences involving child pornography, any computer-related child sexual abuse, child luring over the Internet, voyeurism involving victims under the age of 18, and child sex trade/tourism.
ICE speculates that the rise in the number of investigative referrals is likely in part related to digital dependency during COVID-19 isolation measures.
The Canadian Centre for Child Protection has information on its site dedicated to supporting families during the COVID-19 crisis, including resources for families and caregivers; schools and educators; and child-serving organizations. This information is available at: https://protectchildren.ca/en/resources-research/supporting-you-through-covid-19/
ALERT was established and is funded by the Alberta Government and is a compilation of the province's most sophisticated law enforcement resources committed to tackling serious and organized crime.
Judge sides with Enbridge Inc. in Michigan's latest effort to halt Line 5 pipeline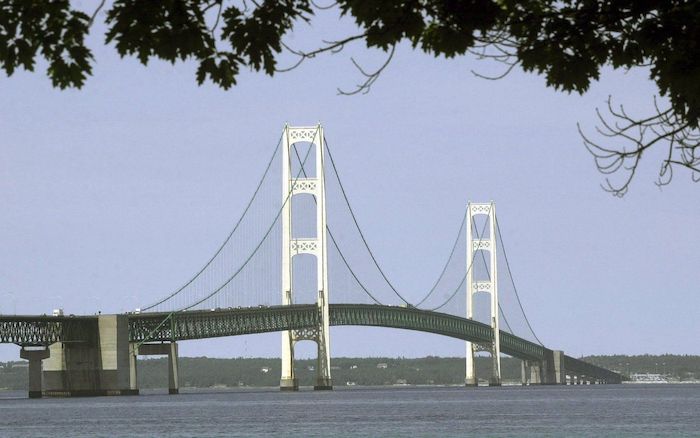 A judge in Michigan has ruled in favour of Enbridge Inc. in the company's long-running dispute with the state over the Line 5 cross-border pipeline.
In her ruling, Judge Janet Neff says the case belongs in federal court — a blow to Michigan Gov. Gretchen Whitmer's bid to shut down the pipeline.
It's the second time in nine months that Neff has sided with Enbridge on the question of jurisdiction.
Whitmer has been trying since November 2020 to shut down Line 5 for fear of a spill in the Straits of Mackinac, where the pipeline crosses the Great Lakes.
Proponents, including Canada's federal government, call Line 5 a vital and indispensable source of energy for Ontario, Quebec and several Midwestern states.
Environmental activists fear an anchor strike or technical failure could trigger a catastrophe in one of the area's most important watersheds.
This report by The Canadian Press was first published Aug. 18, 2022.
Reports: Flames closing in on signing UFA forward Nazem Kadri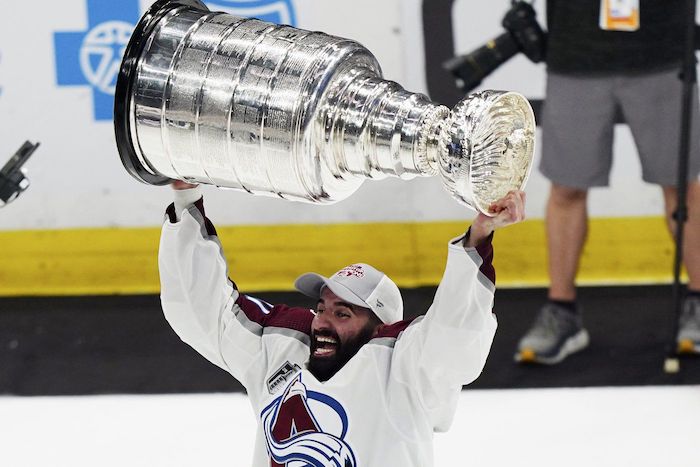 The Calgary Flames are closing in on a deal to sign unrestricted free agent Nazem Kadri, according to multiple media reports.
Sportsnet reported the deal is for seven years at US$7 million per season.
The Flames, according to Sportsnet and TSN, are moving forward Sean Monahan to the Montreal Canadiens to create salary cap space for Kadri's contract. Details of that trade have not been released.
The 32-year-old Kadri was one of the biggest names available in free agency after an All-Star season with Colorado that ended with the Avalanche winning the Stanley Cup.
Kadri had 87 points (28 goals, 59 assists) in 71 games for the Avalanche in 2021-22.
He added 15 points (seven goals, eight assists) in 16 playoff games, including the overtime winner in Game 4 of the Stanley Cup final against Tampa Bay. That was his return to action after being injured in Game 3 of the Western Conference final after being hit from behind by Edmonton forward Evander Kane.
Kadri's signing would be the latest chapter of a chaotic off-season for the Flames.
Calgary lost leading scorer and Hart Trophy candidate Johnny Gaudreau to the Columbus Blue Jackets early in free agency, then was informed that star forward Matt Tkachuk would not sign a contract extension after the upcoming season.
The Flames dealt Tkachuk to Florida for a package that included forward Jonathan Huberdeau, who had 115 points last season, and defenceman Mackenzie Weegar.
The Flames then locked up Huberdeau long-term with an eight-year, US$84-million contract extension.
Monahan, selected sixth overall by the Flames in the 2013 NHL Entry Draft, has played nine seasons in Calgary. The three-time 30-goal scorer tallied just eight goals and 15 assists for 23 points in 65 games last season.
This report by The Canadian Press was first published Aug. 18, 222.