In Touch with MP Earl Dreeshen
llegal Border Crossings
It was recently reported that 3,800 illegal border crossers have entered Canada since August 1. This is in addition to the 3,000 in July after Justin Trudeau misled the world by implying our borders were open to anyone, a statement he has yet to publicly correct.
The increasing number of illegal border crossings in Canada has resulted in misinformation amongst the general public. It is important for Conservatives to continue to remind Canadians and members of the media what the facts are.
One of the important things to remember is that it is illegal to enter Canada between official points of entry.
People who are intercepted by the RCMP or local law enforcement after crossing the border illegally are brought to the nearest CBSA port of entry or inland CBSA or IRCC office (whichever is closest), where an immigration officer will conduct an immigration examination, including considering whether detention is warranted. At this point, individuals undergo health and security screenings. These screenings include biographic and biometric checks (for example, fingerprinting).
Individuals whose claim is found not to be eligible will be issued a removal order and released on conditions to report for a future removal proceeding.
The fact of the matter is, despite Trudeau's proclamation – Canada still has a process to follow and the integrity of our immigration system to be aware of. After having their expectations increased, the vast majority of these illegal border crossers will be deported, but only after draining resources intended for legitimate refugees and asylum seekers.
Under the Safe Third Country Agreement, signed between Canada and the United States (U.S.) in 2004, refugee claimants are required to seek protection in the first safe country in which they arrive, which includes the United States. No one is fleeing persecution in the United States.
Conservatives would have never made such an irresponsible proclamation, nor given these people false hope. Justin Trudeau has broken the system and it's up to him to fix it. 
Sincerely your Member of Parliament,
Earl Dreeshen
Twitter: @earl_dreeshen
Facebook: Earl Dreeshen
Punch Out: Time To Go Virtual On Balls And Strikes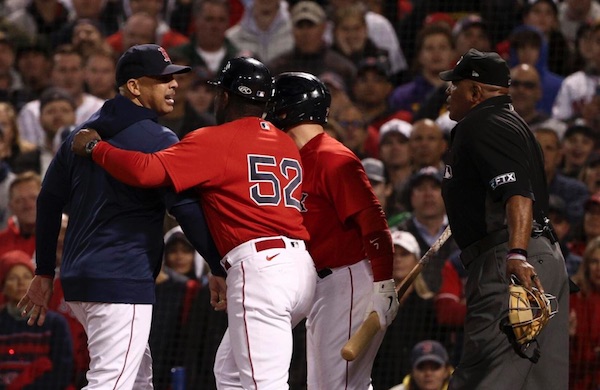 Former MLB catcher Gregg Zaun was a young player working behind the plate in a 1980s game umpired by the gruff Ken Kaiser (who moonlighted as a wrestler for a time). Zaun was trying to help his pitcher on the Baltimore Orioles by framing pitchers that Kaiser might like.
On a call that Zaun and his pitcher both wanted called a strike— but the veteran ump Kaiser called a ball— the budding catcher, without turning around, inquired, "Where was that pitch, Mr. Kaiser?"
Kaiser replied, "Son, I just call 'em. I don't describe 'em."
There is power in sports. And then there is umpire power. As we have seen in the 2021 postseason, the ability of a single umpire behind home to shape an outcome is tremendous. That authority comes from the century before hi-tech allowed TV broadcasters to show a virtual strike zone on screen.
If the ump called it a strike, it was a strike. Despite volcanic eruptions from mangers liker Earl Weaver and generations of players blowing off steam there was no recourse. Eventually players were forced to put their bat on their shoulder and walk back to the dugout. Or to the clubhouse, if their tantrum got them tossed from the game.
Rarely was an umpire publicly fired. Unless it was Dave Pallone who was apparently canned for being gay and upsetting Pete Rose in the days when Rose was an MLB big shot. Certainly none of them were held to any standard in terms of fitness.
Now, however, the fan can see the virtual strike zone. And can see that an umpire like Laz Diaz, who was behind home plate for the Astros 9-2 win over the Red Sox in Game 4 of the ALCS,  needs to be cashiered. This allows reporter/ author Jeff Passan to tweet:
@jeffpassan Home-plate umpire Laz Diaz has missed 21 ball-strike calls tonight, according to @ESPNStatsInfo. That is the most of any umpire this postseason. The green dot in the upper RH corner is the Eovaldi curveball that would've ended top of the ninth with the score 2-2.
The game was no exception for Diaz. As our friends at @umpscorecards show that Diaz missed almost ten percent of his ball/strike calls on average during the season (91.9%). One game he called only 87.6 percent of calls correctly.
Which is not to single out Diaz. For instance, Angel Hernandez missed 356 of the 4833 pitches he called this season for 92.6% accuracy. Brian O'Nora (91.8% accuracy), Jerry Meals (93%), Rob Drake (92.1%), CB Buckner (92.7%) Doug Eddings (92.6%), Larry Vanover (92.5%), Ron Kulpa (91.8%)  and the legend Joe West (92.2%) are among the many who leave something to be desired. (We highly recommend following this detailed site if you are a fan or a bettor.)
While the average ball/ strike accuracy in the wider echelon of umpires hovers in the 92-95 percent range, even the best umpires have single games where their accuracy is in the mid-to-high 80s. Were those games that decided playoff spots? Division titles? Pitchers/ batters getting bonuses? Why did MLB not enforce a higher standard?
Look, 92-95 percent for the human eye in a stressful situation where 50,000 people are screaming at you is an impressive stat. And the umpiring today is scrutinized heavily by MLB for patterns that might produce betting scandals. There's no doubt that the ball/ strike calling is vastly improved from Kaiser's day when there were "pitchers' umps" and "hitters umps".
(Aside: On a Blue Jays TV broadcast this season  former MLB catcher Buck Martinez and sidekick Pat Tabler, a former outfielder, seemed to pine for the days when umps' expanded strike zones encouraged players to "get the bat swinging" and reduced hitters working counts.)
But the virtual stroke zone shows MLB can have 100 percent accuracy to a defined strike zone. Not to put @umpscorecards out of work, but with a virtual strike zone MLB has the power to remove doubt about the strike zone, end arguments and conspiracies about certain umps and make the games move faster.
One only need look at the Hawkeye system at work now in tennis for calling lines. The days of John McEnroe or Jimmy Connors going ballistic over a line call have magically ended as the computer unequivocally demonstrates that a ball is in or out. The sideshow of rage has now become a shrug of the shoulders as the affected player moves on to the next point, angry at themselves, not the chair umpire or line official.
There are other pluses. Frankly who is also not happy to forgo the site of middle-aged tennis officials at Wimbledon or Roland Garros stuffed into tight pants and clingy blouses like sausage rolls, looming over the court like people waiting for the kettle to boil. Other than an ad for Weight Watchers it's a sight we can consign to the past.
So why doesn't MLB use the tech they've got? Some suggest they're leery of upsetting the influential umpires union who guard their privilege zealously, even in the face of some completely useless colleagues. Other still hold with the dinosaurs who say the virtual strike zone is inaccurate or can move unexpectedly.
This just in: Even if the virtual strike zone is off an inch or two it's the same standard for both pitchers and all hitters. There's also no need to put people out of work. The home-plate ump can still make calls on foul tips, swinging strikes, plays at the plate and the running of the game. Enough already.
While MLB is at it, use the Hawkeye system for foul lines, foul poles and outfield fences, too. The technology is there. Forget the 19th century nostalgia.
Addendum: The Atlanta Braves toppling of the mighty Dodgers is genuine MLB karma for Atlanta. You may remember that commissioner Rob Manfred acquiesced to the Woke mob this summer when Georgia instituted stricter laws for voter authenticity that require photo ID. In a panic to seem progressive he took the All Star Game away from Atlanta and awarded it to Denver.
Mostly is it was another Hate Trump ploy to curry favour with the Media Party that broadcasts his games. Now Atlanta gets the World Series. Hope they remind the precious people everyday what those bastards did to them and rub it in mercilessly. Hope Manfred gets asked for his ID everywhere he goes. Other than that, we're fine with it.
Bruce Dowbiggin @dowbboy is the editor of Not The Public Broadcaster (http://www.notthepublicbroadcaster.com). The best-selling author of Cap In Hand is also a regular contributor to Sirius XM Canada Talks Ch. 167. A two-time winner of the Gemini Award as Canada's top television sports broadcaster, his new book with his son Evan is called InExact Science: The Six Most Compelling Draft Years In NHL History is now available on http://brucedowbigginbooks.ca/book-personalaccount.aspx
Graven Images: The Greening Of Calgary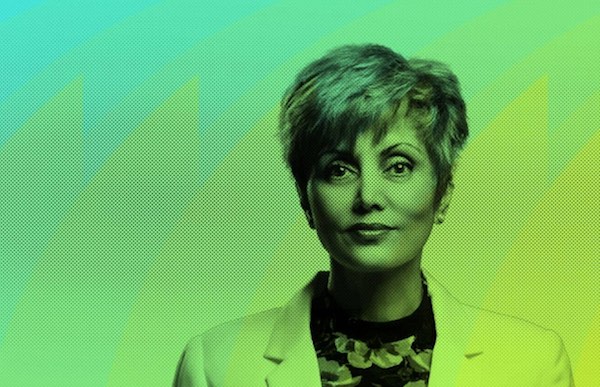 The city of Calgary this week elected the first woman mayor in its history. This is a source of great satisfaction to those citizens who cringe at Calgary's image as part buckaroo/ part bitumen cowboy. The fact that Jyoti Gondek is of Pashtun origin only deepens the sense of accomplishment for the urban elite of Calgary.
How giddy are the wokesters? A CBC reporter illustrated the story with a tweet showing a long series of emoji men followed by a single emoji of a woman. Because journalistic objectivity at the national broadcaster demands a clever tweet.  "Look what we've done, world! Woman! Punjabi! Now we can hold our heads up in the polite society of the urban hives."
The new mayor has a PhD in urban sociology which "furnishes understanding of the complex as well as profound meaning of every urban reality, notably the territorial stabilization of social life, the rise of a space symbol system and culture, and the origin and evolution of human settlements."
Which sounds like the sort of convoluted stuff that Wokesters toss around when they're trying to distance themselves from the Stampede crowd. What it means in reality is that Gondek will commit $250 K to declare a climate emergency in Calgary as her first priority as mayor. As this photo below shows, it's not a moment too soon.
Can she tame the city's transit snarls and stare down a council bent on destroying the budget? Who knows? Who cares? The natural gas/ petroleum bastards will now have to take a knee to the symbolism of her outreach to Big Climate.  And that's enough.
Okay, it's just a mayor in a mid-sized Canadian city, but you have to start with small dreams if you're going to make the world a progressive paradise. Especially when, like Gondek, you spend every working day cloying with guilt over how Calgary's energy industry is ravaging Mother Earth.
The big Green virtue dreams are the ones about to be dreamt in Glasgow in the next weeks as the world's guiltiest liberals— aka the IPCC— convene to reconstitute the world economy by killing fossil fuels. If this all sounds familiar it's because the Al Gores and Neil Youngs have been hard at this project for decades, sending thunderbolts of doom via a captive media. (Sample: 1987: NASA's James Hansen predicts world 3C warmer by 2020. Reality: average temp only 0.44C higher.)  And lots more faceplants.
No matter. The evolution of Green is a litany of half-baked predictions and salacious slanders. Even as European governments scramble to replace their sacred renewable dreams with the realities of nuclear power or, gasp, Russian natural gas, the pious will still party like it's 1999— when all things seemed possible. There's a revolution of purity happening here, folks, and a few inconvenient facts isn't going to harsh the vibe.
The vibe, of course, is not climate change or even first women mayors. The vibe is victim culture, re-fitting Marxism so the uncouth and intemperate opposition can be permanently rendered inert. If Marx's wealth re-distribution is to happen equity— not just equality—  must be achieved. Any weapon at hand— climate, gender, victimization— will serve to get there.
The old Commie's theories just need a new coat of victim's paint to make them current. Author Chris Rufo explains how the Left is making the quick flip after their Cold War dreams died in the '70s at the altar of capitalist riches. : "… rather than abandon their political project, Marxist scholars in the West simply adapted their revolutionary theory to the social and racial unrest of the 1960s. Abandoning Marx's economic dialectic of capitalists and workers, they substituted race for class and sought to create a revolutionary coalition of the dispossessed based on racial and ethnic categories."
Suddenly, it's all victims, all the time.
Thus the new liturgy, funded by Big Tech oligarchs such as Mark Zuckerberg and Bill Gates. Capitalist roaders are failed humans. Writes Christopher Chantrill: "Today's elites are totally down as Allies of the Oppressed Peoples. Their political power is justified by their untiring support of and advocacy for The Victims."
Andrea Widburg describes the role reversal in The American Thinker: "In its new iteration, Whites are irredeemably racist and evil.  Equality is a trap because White societal dominance means that the other races (and sexualities) will never be able to catch up.  Forced equity is the only answer, and one way to pave the way for that to happen is to force Whites to remove themselves from society, from the economy, from politics, and from any other area in which they can be seen to have an advantage."
Celebrating the ascent of symbolism, not the skill-set of politicians such as Barack Obama (and the removal of statues) is how whites willingly remove themselves from the economy and society. As Rufo tweets, "@LockheedMartin, the nation's largest defense contractor, sent key executives to a three-day white male reeducation camp in order to deconstruct their "white male culture" and atone for their "white male privilege."
To the surprise of the Marxists, their old enemies on Wall Street are enthusiastically taking the bait.  Now they have only the rump opposition of libertarians and stubborn conservatives left to hammer into shape and the Bernie Sanders revolution, begun in the '60s, will be complete.
Calgary will be so proud.
Bruce Dowbiggin @dowbboy is the editor of Not The Public Broadcaster (http://www.notthepublicbroadcaster.com). The best-selling author of Cap In Hand is also a regular contributor to Sirius XM Canada Talks Ch. 167. A two-time winner of the Gemini Award as Canada's top television sports broadcaster, his new book with his son Evan is called InExact Science: The Six Most Compelling Draft Years In NHL History is now available on http://brucedowbigginbooks.ca/book-personalaccount.aspx