I'm mourning the loss of "Community"
Community
By Ilan Cooley
I find myself mourning the loss of community. It is nearly extinct, if not already dead. Growing up, I think we just took it for granted. As a farm kid, people came from miles around for brandings, weddings and funerals, and if something went wrong, at the very least someone would show up unannounced with a casserole.
I remember several years ago, my dad's stubble field caught fire and a wicked west wind threatened to take it a hundred miles. It would have, if every neighbour within driving distance hadn't come with a hoe, or shovel to stomp it out, as my dad heroically harrowed a perimeter to stop it in its tracks.
I recall a visiting family member being caught off guard as the rally cry came in around our house. All were roused and already loading vehicles as he called after us asking why we didn't just call the fire department. When you are born into it, you understand the fire department is 30 minutes away and
you and your neighbours are the first line of defence. In smaller towns I suspect community still exists in ways it does not here in the lonely urban sprawl, but I think even there its heartbeat is weakening. Community used to spring up in churches and at dances, picnics and other such celebrations, but there is less of that now. Nothing would be thought of a neighbourhood pop-in. These days, the hatches are battened down tight, and it's disheartening that doorbells often only ring when solicitors call.
I remember when I moved into my first new home. I was so excited to meet my neighbours that I baked Christmas cookies and took them door to door. I was met with confused stares and awkwardness. It didn't take long before I no longer baked cookies, or bothered dropping off a baby gift for couples I barely knew. I know it is my decision to stop that has taken the sentiment of community away from me. I know I should try again. A lot of this reflection has been brought about because I recently saw a glimmer of hope. I witnessed the best example of community I have seen in a long while.
As a friend of mine battled cancer, people rallied around her in a miraculous way. She had lots of friends, and it seems she was a stakeholder in a large number of communities. There were her church friends, soccer team friends, running friends and family. They came to visit in her final weeks and days in droves, and I saw how it brightened her spirits. At her funeral there were stories of how one special lady had brought so much joy, light and life to the people she knew, and the groups she joined. It was there in that Baptist Church pew that I had a realization that community isn't something that happens, it is something you create. On Friday, Doris would have turned 71. She was my own mum's age, yet I considered her a friend because she treated me like I mattered. She made me feel important, and did so for many others, because she was a wonderful community builder.
On Sunday some of us will get together to run for the cure in her honour. She had survived breast cancer twice and also fought lung and brain cancer. We will come together as friends and will hopefully prove there is a pulse left in community. We wonder why people feel isolated these days, but we are all contributing to it. Let's try harder and do better. We need each other.
(Published with permission)
Ilan Cooley is an Edmonton based entrepreneur and writer. She is a an avid world explorer, rescue dog mama and community builder.
Red Deer Recovery Community will offer hope for residents from Central Alberta and around the world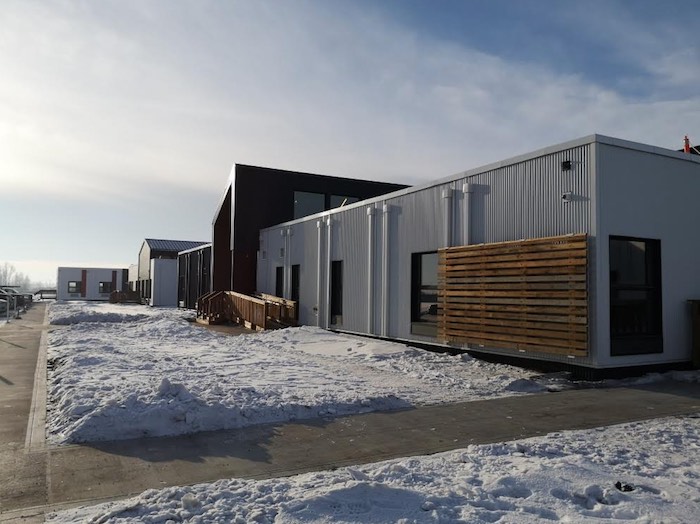 Central Albertans won't be the only ones paying close attention to the official opening of the Red Deer Recovery Community next month. According to Marshall Smith, Chief of Staff to Premier Danielle Smith, jurisdictions from across North America will be looking to the Red Deer Recovery Community for potential answers to their own issues. Red Deer Recovery Community will be the first of 11 the province is opening over the coming months.
Cities across North America and beyond have been battling an addictions crisis, and losing. As the number of homeless people and the number of fatal overdoses continues to rise, cities are looking for new solutions. After years of slipping further behind, Alberta has decided on a new approach to recovery and Marshall Smith has been leading the charge.
Smith is a recovering addict himself. A political organizer from BC, he once worked for former Premier Gordon Campbell. His own crisis started with alcohol, then moved to cocaine dependency before he eventually succumbed to methamphetamine use. The successful political operative found himself without work and living on the street for over four years. Eventually he benefited from a 35 day stay in a publicly funded recovery centre in BC.
Former Alberta Premier Jason Kenney brought Smith to Alberta to head up the UCP's addictions and recovery file. His personal experiences and incredible comeback story are at the heart of Alberta's new approach.
While the success of recovery programs vary, Marshall Smith and Dr. Christina Basedow of the Edgewood Health Network (operators of Red Deer Recovery Community) say with the right treatment and the right amount of time, they expect a very high rate of successful recoveries. Smith says the province won't give up on patients, even if some have to go through more than once.
The Recovery Community is central to this new approach, but patients who will be able to stay for up to a year, will need somewhere to go when they leave. This week the province also announced the Bridge Healing Transitional Accommodation Program in Edmonton. This "second stage" housing will ensure former addicts have a place to stay upon leaving addiction treatment centres. This will be their home in the critical days following treatment when they need to reestablish their lives by finding work or educational opportunities.
Red Deer Mayor Ken Johnston feels the 75 bed Recovery Community will be transformation for Central Alberta. Mayor Johnston says all Central Albertans will play an important role in helping former addicts when they leave the Recovery Community.
Construction of the Red Deer Recovery Community is all but complete.
Thursday, municipal and provincial politicians toured the facility and were introduced to the operators of the new facility. Dr Christina Basedow, Western VP of Edgewood Health Network teamed up with Nicholas Milliken, Alberta's Mental Health and Addiction Minister, to take questions about operations.
Premier Danielle Smith made the trip to Central Alberta to offer support for the project and see the facility first hand.
Red Deer Mayor Ken Johnston and Premier Danielle Smith listen to Chief of Staff Marshall Smith
Marshall Smith explains aspects of the Recovery Community to Premier Danielle Smith, Red Deer Mayor Ken Johnston and Red Deer MLA's Adriana LaGrange and Jason Stephan
In the days leading up to an official opening expected in February, Edgewood Health Network is finalizing the admission process which will see the first batch of up to 75 people suffering addictions moving into single and double occupied rooms.
The new 75-bed facility, will begin accepting residents battling addictions in February. Those residents will stay for up to a full year accessing medications, programming and developing life skills.
In the meantime the province expects a recovery industry will be developing in Red Deer including second stage housing opportunities and counselling.
Ottawa paramedic leader says drug supply getting more toxic amid overdose crisis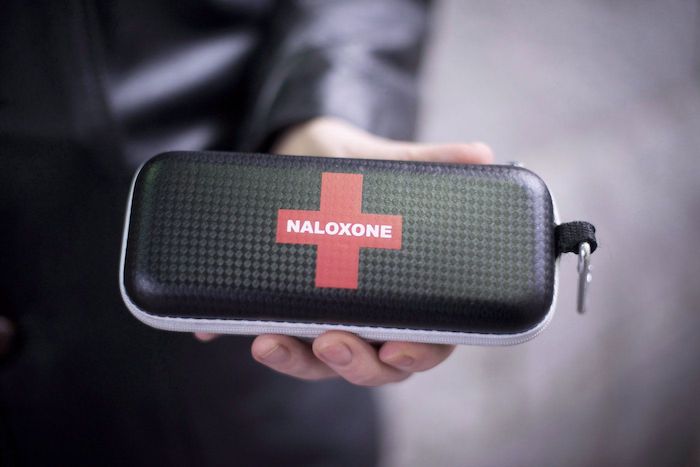 Ottawa paramedic leader Darryl Wilton says not a day went by in 2022 that didn't include an overdose-related call.
He says that although overdose numbers in the Ottawa area have remained steady, the drug supply has become more toxic and antidotes such as Naloxone are becoming less effective.
Wilton, the president of the Professional Paramedic Association of Ottawa, says his team is increasingly seeing benzodiazepines such as valium being used with narcotics, a mix that can require intensive care in the hospital.
The Renfrew County and District Health Unit, which serves communities just west of the city, put out an overdose alert Monday warning residents about "life-threatening" drugs circulating in the area.
The county's acting medical officer of health says that last week, paramedics responded to four overdose calls, which is alarming for the area.
Some safe consumption sites in Ottawa say they are looking to expand their hours of operation, but they are already struggling to meet the demand for their services.
This report by The Canadian Press was first published Jan. 4, 2023.
———