Hockey Tolerance Is A Two-Way Street, Not A One-Way Road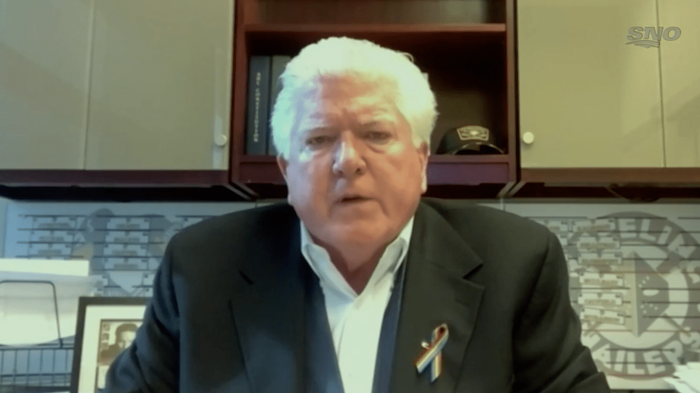 The problem with liberal tolerance in Canada is that it's not particularly liberal and it's certainly not tolerant. For instance, the "everyone must wear an LGBTQ-2 jersey" controversy we highlighted last week. The reverberations from goalie James Reimer declining to wear a San Jose Sharks rainbow jersey have continued all week.
It seems to have escaped many people's tolerance that refusing to march in a parade does not mean you hate the people in the parade. It is to say that you have a different opinion. One your employer can't compel you to abandon. An opinion guaranteed to you by generations of free speech and religious freedom.
It is why we have halal and kosher foods. Live and let live. But the hysteria is not stopping with Reimer. The radical blood hounds have tracked down new targets to mount on their gibbet of 100 percent conformity to Woke causes.
The latest NHLers caught up in this fundamental failure to communicate are the Staal brothers in Florida who followed Reimer's path to say that they haven't and won't wear symbols with which they disagree. Immediately the SJW sports media attacked them. When they said they wouldn't Pride jerseys it was shown by the gotchas ' that they had worn subtle LGBTQ jerseys in the past. As if this makes them hypocrites.
My friend Mark Hebscher asked if the NHL should suspend them. Really? What would Mark say if Edmonton's Zach Hyman, a Jew, declined to wear Muslim symbols on an Islamic Pride night? Would Mark demand Hyman be suspended?
What would he say if secular players in the league declined to wear the cross on their jersey for a Christian appreciation night? Should they be punished as haters? What if a pro sports team has a Mormon appreciation night. Does refusing to wear an LDS badge make people haters?
Of course these examples are moot. There are no progressive DEI laurels for creating political trip wires over Muslims or secularists to advance Woke influence. The only targets that matter here are conservative whites. Sports teams these days would only entertain the most provocative causes to create "a crisis that shouldn't go to waste" (in the words of Saul Alinsky in his Rules for Radicals).
So Brian Burke was imported by Rogers Hockey Night in Canada on Saturday to further whip the herd into 100-percent compliance on Pride jerseys— and to push Rogers corporate bonafides as a Woke organization. Burke has become a fervent LGBTQ-2 spokesman since his son Brendan came out (and was tragically killed in a car crash). Good on him as a parent.
But he's also a high-profile NHL figure, who was, in a major way, responsible for perpetuating the "boys-only" culture in the sport when he handled NHL discipline. He was his usual truculent self on HNIC as he conflated free speech with prejudice. He saw no room for tolerance on anything but the Pride agenda, insisting against all evidence that wearing the Pride jersey isn't a political statement. "I was born and raised a Catholic, I don't see any conflict between my religious beliefs and my ability to say to the LGBTQ+ community 'you're welcome here."
That's not what he's saying, but play along. Host Ron Maclean— with whom we have had our disagreements in the past— did his job, gamely asking why wasn't there a middle ground between hating and enforced 100 percent compliance to the cause? Burke shooed him away.
Naturally, radical social-media trolls pounced, asking for Maclean's scalp for doing his job. There can be no exceptions! Reason is not a long suit for these Maoist shills. They want to be in Pol Pot's Cambodia while their fellow citizens would prefer to remain in what used to be Canada before Justin Trudeau turned it into a postmodern state that stands for everything— and nothing.
The point that needs debate on HNIC is whether a few rich hockey players, who make so much money that they don't have to give a flip, are going to make the league more inclusive by wearing a Pride jersey for one night. Likely not.
As we've contended over decades, the key to acceptance of gays in hockey will be the coming-out of a prominent NHL star(s). They are out there. It wasn't high rhetoric from Brooklyn Dodgers GM Branch Rickey that changed the colour line in baseball. It was Jackie Robinson's forbearance. It wasn't slogans that slowly changed the skin colour of golf. It was Tiger Woods' utter dominance.
It was also the hyper-macho world that Brian Burke nurtured through the years before his son came out — not colourful jerseys— that has repressed gay participation in the NHL. The weeding-out of gay youth in the development process comes from the grass roots. (To his credit a penitent Burke now owns some of this.)
While it is commendable that Burke now supports his son's memory, flailing Christians for refusing to wear Pride jerseys is not the way to achieve understanding. Worshipping symbols is a divisive, not a unifying action that plays into the hands of forces Burke clearly does not acknowledge or understand. Radicals who use terms like white settler and cis-gender-entitlement to baffle the vulnerable. And who will discard him when he's no longer of use to them.
Those would be the people who applaud the current PM and his caucus for having equal numbers of women in their ranks— the same PM who fired his prominent female/ indigenous justice minister for insubordination when the RCMP dug too deep. And the same "feminist" women MPs who stood by silently as Trudeau publicly destroyed one of their own to save himself from RCMP scrutiny. Those are the cowards who back the destruction of free speech.
Churchill was prescient about appeasing today's virtue warriors when he long ago said that appeasers "are like people who feed the crocodile in hopes that the crocodile eats them last." Chomp.Chomp. Their day is coming.
Sign up today for Not The Public Broadcaster newsletters. Hot takes/ cool slants on sports and current affairs. Have the latest columns delivered to your mail box. Tell your friends to join, too. Always provocative, always independent. https://share.hsforms.com/16edbhhC3TTKg6jAaRyP7rActsj5
Bruce Dowbiggin @dowbboy is the editor of Not The Public Broadcaster A two-time winner of the Gemini Award as Canada's top television sports broadcaster, he's a regular contributor to Sirius XM Canada Talks Ch. 167. Inexact Science: The Six Most Compelling Draft Years In NHL History, his new book with his son Evan, was voted the seventh-best professional hockey book of all time by bookauthority.org . His 2004 book Money Players was voted sixth best on the same list, and is available via http://brucedowbigginbooks.ca/book-personalaccount.aspx
Succession Planning: Justin's Excellent Chinese Adventure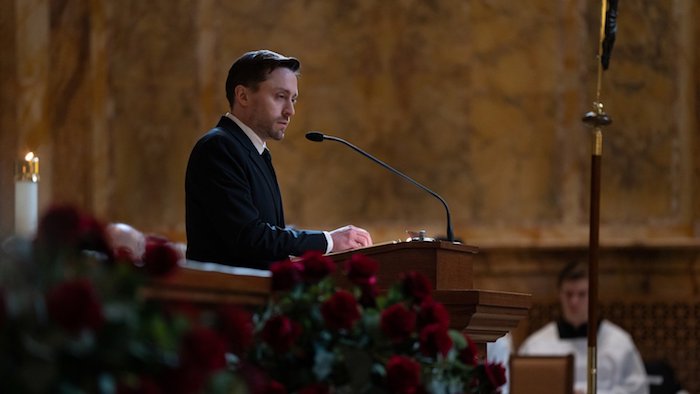 These are sad days. After this weekend we won't have Roman Roy to kick around any longer. In case your Sunday nights have been spent in quiet contemplation the past few years you'll know that Roy (played with Quisling-like glee by Kieran Culkin) is the obsequious youngest child of communications titan Logan Roy in the binge-worthy HBO series Succession.
When last we saw this quivering mass of sarcasm and sexual confusion Roman was trying to deliver a eulogy beside his dead father's casket. It did not go well. No matter. After this Sunday, he'll be living in rerun heaven. That we could only say the same for another, similar privileged dramatic persona, Justin Trudeau.
To those with keen memories the comparison between the blubbering, inconsolable Roman Roy and Canada's current PM Justin Trudeau is inescapable. Skippy, too, was delegated to eulogize his real father, Pierre in 2000. The result was a lachrymose cascade to rival the Lachine Rapids. Still in his Lord Fautleroy phase, Justin was seen by onlookers as the doting eldest son, a man too sensitive for this life. Little did we know that the performance at Notre Dame Cathedral that day was in fact an audition for higher office.
While Roman Roy's breakdown seems to have scuttled his hopes of grasping the brass ring in the family business Waystar, Trudeau's bathetic performance cemented him in the Liberal party as a man they could sell to the gormless hordes of voters in the key 416/613/514 hotbeds.
Soon he was spreading his lugubrious charm on global fronts, touting his sleeves-rolled-up vision while herding "billions" of disobedient children like Italian prime minister Georgia Meloni or these hapless boobs.
And so "Roman" Trudeau has worked this highwire act through every sort of catastrophe since 2015. The PM may have done enough to sink many careers. Remember the Aga Khan? Bollywood? Blackface? SNC Lavalin? WE Charity? How he has escaped cancellation when Culkin's character is headed to the Crave TV boneyard is one of the mysteries of the age.
This week past has rendered another episode that not even the skilled writers of Succession would dare pull off. Having somehow missed the fact that the Chinese government has been actively stirring up trouble in Canada's elections— elections in which he has personally eked out victory— Trudeau decided to calm Canadians by producing a report on the extent to which his pals in Beijing have been playing for him.
But here— screen writers take note— is the master stroke. The man in the funny socks decided that the ideal rapporteur for the job of reassuring the nation of his purity was old family friend, onetime board apparatchik in the Trudeau Foundation whose children are reported to have gone to university in China, and governor-general who'll do what he's told, David Johnston. Talk about deus ex machina!
Why the octogenarian Johnston accepted this poisoned chalice is anyone's guess— writers would call it implausible, unethical for a China hand to be arbitrating this. But accept he did. And Tuesday he disgorged his findings which say, in effect, a public inquiry might unearth too many state secrets. So let's not go there. Trust me.
Hinting at the utter dysfunction of the PM's office, the petrified bureaucracy beneath Justin and the epic incuriosity of Trudeau's cabinet chums, Johnston admitted that the PM's claims of being ignorant of warnings from CSIS about this problem dating back years might actually have merit.
A fig leaf! Yes, a fig leaf that the ethically bereft PM grasped with both hands, saying in effect that it's a wonder he can even get the RCMP to do a musical ride into the Trucker Convoy. But to sit atop a chain of command this moribund? Canada is lucky he's there to hold it all together.
Even Johnston's many friends in the Family Compact were befuddled. Which was the greater lapse? The former McGill U. Principal (President) accepting to work as Trudeau's get-out-of-jail-free card or the slap-dash scholarship of the piece? Former Conservative leader Erin O'Toole— the man defeated by Trudeau in 2020— wrote that Johnston only interviewed him on this Sino Scandal after he'd sent the opus off for translation.
We'd say that, this time, Trudeau has exceeded even the plausibility of a Succession script. His scolding by an irate Meloni, followed by this Chinese codswallop must surely mean the end of his character on the long-running PMO show. How can he continue to erode confidence in government— especially his own government— with this carnival of chaos?
Being a betting type we'd say Succession is not coming back after Sunday. But we think the show runners for Trudeau's long-running show still have at least one remaining season left for more Justin antics. Unless the Chinese say no, of course.
Sign up today for Not The Public Broadcaster newsletters. Hot takes/ cool slants on sports and current affairs. Have the latest columns delivered to your mail box. Tell your friends to join, too. Always provocative, always independent. https://share.hsforms.com/16edbhhC3TTKg6jAaRyP7rActsj5
Bruce Dowbiggin @dowbboy is the editor of Not The Public Broadcaster A two-time winner of the Gemini Award as Canada's top television sports broadcaster, he's a regular contributor to Sirius XM Canada Talks Ch. 167. Inexact Science: The Six Most Compelling Draft Years In NHL History, his new book with his son Evan, was voted the seventh-best professional hockey book of all time by bookauthority.org . His 2004 book Money Players was voted sixth best on the same list, and is available via http://brucedowbigginbooks.ca/book-personalaccount.aspx
The Formidable Superstar, Jim Brown Never Fit Black Or White Stereotypes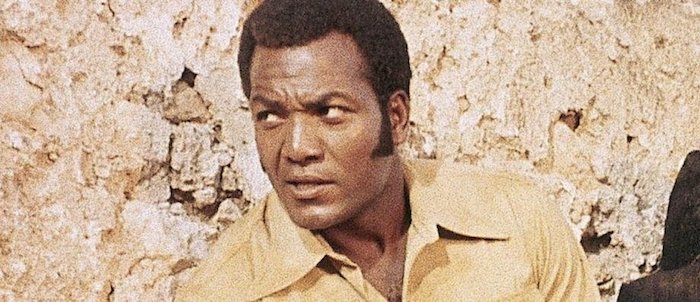 "M***er fuckers be hanging off him. Eight of 'em be begging Jim, 'Please, Jim, would you fall down, please? We're on TV, my kids are watching'." Richard Pryor on NFL players trying to tackle Jim Brown in the 1960s.
The death at 87 of legendary athlete/ film star/ political activist Jim Brown comes just over three months from the death of hockey icon Bobby Hull. Both were alpha males possessed of adonis figures, the essence of vitality in their time. Brown gave up the NFL to become a film star. He went on to champion causes in the black political movement.
Hull went on to sire a HHoF player Brett Hull and work in the cattle industry. He also traded on his stardom. He is still regarded as one of the five most famous Chicago sports figures of all time, up there with Michael Jordan, Dick Butkus, Gayle Sayers and Ernie Banks.
Neither man was without controversy, however. Brown's name was frequently associated with domestic violence. According to press reports, "On June 9, 1968, Brown, then 32, was booked on suspicion of assault with intent to commit murder against his girlfriend. The arrest occurred when Brown lived in Los Angeles while working as an actor. The woman, a model, was found semiconscious and moaning on a concrete patio 20 feet below the balcony of Brown's Hollywood apartment."
There were other incidents with police involvement, many in fact, but you get the drift. Hull, too, had a nasty legacy of domestic assault stemming from incidents involving his first wife. Neither man spent time in jail for the episodes. Hull made some politically insensitive remarks as well.
But, funny thing. When Hull died the Canadian sports press reports dutifully dredged up all his personal business to rebalance the adulation he received in life. As we reported at the time, some people thought that part of his life defined Hull.
But you had to look very hard into the reports of U.S. sports media on Brown's death this week to find much about his less-attractive side. The praise for his athletic prowess was effusive. Rightly so. But for the liberal sports press that came of age in the 1960s, it was too much to taint Brown's political legacy by showing his less-flattering past. So they almost universally gave it a pass. In one interview, Bob Costas, the liberal's liberal in the press box, skirted the issue to dwell on his boyhood memories of Brown.
Wonder why? Those news sources that dared mention it— the New York Times— were lambasted for sullying his reputation with the facts. "It's the New York Times vs. ESPN for scumbag of the week" is a sampling of the pushback from the sports world.
While playing at Syracuse, Brown was perhaps the greatest lacrosse player in American history before going on to football fame with the Cleveland Browns of the NFL. We can still remember, as Richard Pryor did, the sight of No. 32 dragging defenders along behind him as he set rushing and TD records in a 12-game season— records that are still mostly unassailable. He's a Top Five NFL player all-time. Colts HOF tight end John Mackey summed up Brown's style. "He told me, 'Make sure when anyone tackles you he remembers how much it hurts'." They did. Vividly.
We can also recall the shocking news that Brown was ditching football in 1966 after nine NFL seasons to star in a Hollywood epic, The Dirty Dozen, with Lee Marvin, John Cassavetes and Donald Sutherland. (He intended to return to the Browns but when they wouldn't let him miss training camp he retired.) How would he do? We rushed to see the film. Brown was just fine, dragging his fellow cast members after him like NFL players as he took on the Nazis.
He went on to star in 100 Rifles as Hollywood's first black action star. Other movies followed. When the glamour of films lost its lustre Brown became an icon for the black political movement. He supported Muhammad Ali in his fight to avoid prison for refusing to serve in Viet Nam. He created camps and schools for black children and was a recurring figure at the seminal moments for black empowerment.
But his philosophy was not today's Marxist #BLM brand. "We've got to get off the emotional stuff and do something that will bring about real change," he said. "We've got to have industries and commercial enterprises and build our own sustaining economic base. Then we can face white folks man-to-man and we can deal." He was not easily intimidated.
In 2018, Brown and Kanye West met with President Donald Trump to discuss the state of America. Criticized by the black community for the meeting, Brown said, "we can't ignore that seat and just call names of the person that's sitting in it". Brown called Trump "accessible", and said that the president was not a racist. The Brown obits in liberal media buried those quotes deep in stories.
Still he scared some folks. Files declassified in 2003 showed that the FBI, the U.S. Secret Service and several police departments had monitored Brown and the Black Economic Union, attempting to smear the group as a source of Communist and radical Muslim extremism. Hillary Clinton would have been proud.
Brown himself was into unapologetic self-improvement as he showed when he went to Pryor's hospital room after the comedian set himself alight while freebasing. While others soft pedalled their advice Brown made it clear that Pryor had to kick drugs, and that he would help him do so. (As thanks, Pryor later screwed Brown in a film deal that would have brought him millions.)
Brown was unrepentant when confronted about his past. "I'm no angel," he told The (Cleveland) Plain Dealer in 1970. Regarding the assault allegations, he said, "I've never been convicted. I've just been harassed. I've been hit so much I don't sting any more… I take it and look my accuser in the eye. I don't look at my shoes when I talk to anybody. I know what I am. I only have to live with myself."
That he did. The biggest difference between him and Hull was that the critics of the Golden Jet wanted to get tawdry clicks from his life story. With Brown they wanted him to advertise their Woke selves. That's a huge and crucial difference in this insane world.
Sign up today for Not The Public Broadcaster newsletters. Hot takes/ cool slants on sports and current affairs. Have the latest columns delivered to your mail box. Tell your friends to join, too. Always provocative, always independent. https://share.hsforms.com/16edbhhC3TTKg6jAaRyP7rActsj5
Bruce Dowbiggin @dowbboy is the editor of Not The Public Broadcaster A two-time winner of the Gemini Award as Canada's top television sports broadcaster, he's a regular contributor to Sirius XM Canada Talks Ch. 167. Inexact Science: The Six Most Compelling Draft Years In NHL History, his new book with his son Evan, was voted the seventh-best professional hockey book of all time by bookauthority.org . His 2004 book Money Players was voted sixth best on the same list, and is available via http://brucedowbigginbooks.ca/book-personalaccount.aspx