Heavy RCMP presence in hamlet of Fort Assiniboine – Update #2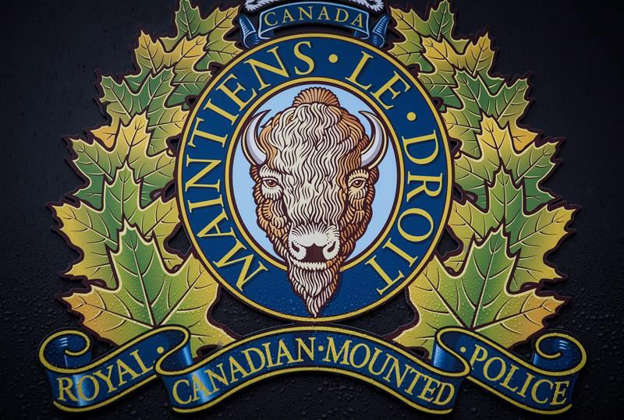 Dec. 17, 2021
Heavy RCMP presence in hamlet of Fort Assiniboine – Update #2
Fort Assiniboine, Alta.- On Dec. 12, 2021 at about 9:15 p.m., Barrhead RCMP were dispatched to a property on Township Road 632 in the area north of Fort Assiniboine in Woodland County, Alta. for a report of an incident where a suspect rammed through the locked gate at a rural residence and a firearm was discharged by the property owner. The suspect, who was known to the property owner, then fled the scene after the firearm was discharged.
Barrhead RCMP then received two additional calls reporting the suspect was at his residence Fort Assiniboine. Barrhead RCMP attended the residence. When officers went to the door of the residence they were challenged by the suspect who was inside the home. Officers were attempting to reposition and the suspect opened the door and an interaction occurred where two shots were fired at police vehicles by the suspect. Officers did not return fire.
Barrhead RCMP, with the assistance Westlock, Mayerthorpe, Swan Hills and Whitecourt RCMP Detachments, as well as RCMP Police Dog Service, contained the residence. To ensure their safety, the residents in the community were evacuated to the Fort Assiniboine Fire Hall, which is located away from the suspect's residence.
On Dec. 13, 2021, shortly before 1 a.m., the Alberta RCMP Emergency Response Team (ERT) attended and took control of the scene. ERT arrested the suspect shortly before 4 a.m.
The suspect was examined by Emergency Medical Services on scene for minor injuries and then turned over to police.
No RCMP officers were injured during this incident.
Police remained on the scene and conducted a search of the residence pursuant to a search warrant. Police completed the scene examination at approximately 5 p.m.
Vernie Travis Huff (41) of Fort Assiniboine has been charged with:
Uttering threats (x2)
Pointing a firearm (x2)
Careless use of a firearm
Discharge firearm with intent
Assault on a Police Officer
Huff is also facing three additional weapons and property related charges.
Following a judicial hearing, Huff was remanded in custody and is scheduled to appear on Dec. 20, 2021, at Barrhead Provincial Court.
No further charges are being laid in this matter.
The investigation has not located any damage to property caused as a result of the discharge of the suspect's firearm; however residents are advised to report any potential damage to Barrhead RCMP.
Barrhead RCMP would like to thank the community of Fort Assiniboine for their co-operation and patience, as well as the media for their assistance, during this incident.
As this matter is now before the courts, no further information can be provided.
Two Edmonton police officers have been charged with assault after an arrest in March
Two Edmonton Police Service officers have been jointly charged with assault and assault with a weapon after an altercation with a suspect in March.
The province's police watchdog alleges the officers used forced and employed an electronic stun gun during the arrest of a male suspect.
The Alberta Serious Incident Response Team investigated and determined that the two officers should be charged.
Const. Dustin Adsett and former Const. Oli Olason are to appear in Edmonton provincial court on Nov. 9.
The Alberta Serious Incident Response Team investigates when police are involved in actions that result in serious injury or death, and other serious allegations of police misconduct.
This report by The Canadian Press was first published Sept. 29, 2022
Police say toddler's death in southeast Calgary being treated as suspicious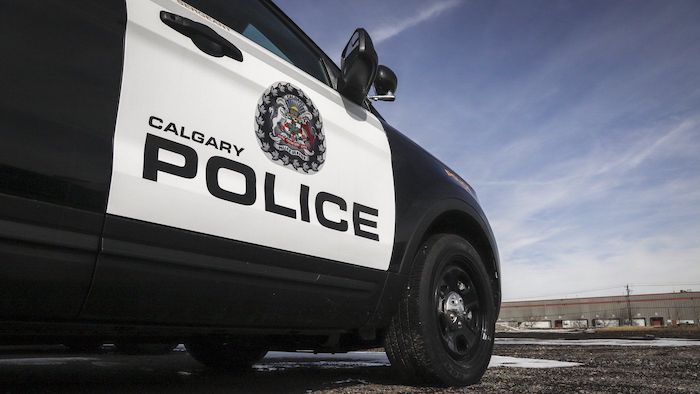 Police say they are investigating the death of a toddler in southeast Calgary.
Emergency crews were called to a home in the community of Midnapore around 2:15 a.m. Thursday and found a two-year-old girl in medical distress.
Police say the child was taken to hospital by ambulance but later died.
They say the toddler's death is being treated as suspicious.
Detectives are interviewing people to try to determine what happened before the child's death.
An autopsy is to be done Friday morning.
This report by The Canadian Press was first published Sept. 29, 2022.