GoAuto will donate over $3 million to the Kids With Cancer Society.
An Alberta based automotive group with their head office in Edmonton has announced it will donate over $3 million over five years to the Kids With Cancer Society.
The money, donated by Go Auto, will help hundreds of families with children diagnosed with cancer every year. The society will use the money on services already offered by the society such as educational and financial programs and counselling to help the children and their families.
Many families were on hand for the cheque presentation Tuesday and shared their emotional stories, also celebrated what the new funding will mean for children coping with the disease that effects an estimated 250,000 children and adolescents worldwide, and 90,000 of these children lose their life to the disease, and it is estimated that approximately 1 in 333 young people will be diagnosed with cancer before the age of 20 according to statistics from kidswithcancer.ca
Kids with Cancer Society executive director Val Figliuzzi called the donation from the local business group a milestone. "it's unfathomable," she said. "We have so many programs we want to expand and also create new programs. This gives us the sustainability which is so important."
With the new relationship, Go Auto and its 40 dealerships across Alberta, which represent some of the world's top automakers hope to give more than $5 million with help from customers that purchase vehicles from their stores. For each vehicle sold at their 40 Alberta stores $10 will be donated, and are asking customers to match.
When Todayville asked GoAuto what community means to them, and why they chose Kids with Cancer Society, they replied "We are always looking to give back to the community in new and meaningful ways. Our goal is always the same; to encourage positive change, strengthen our communities and change people's lives for the better.

Kids with Cancer Society does tremendous work and we identified a need where we thought we could make a big impact in the lives of these families. I also believe that we have come up with a very creative idea to increase the donation by asking our customers to participate."
Jason Smith, Go Auto President added "The Kids with Cancer Society plays a critical role in the lives of thousands of Canadians every year. Rather than feel alone during treatment, the children and their families are welcomed into a community, provided with incredible support, and reminded that they are more than their diagnosis. This is an organization that means a lot to us. So, we thought it was time to take it to the next level by asking the 50,000 customers we have the privilege of serving each year to join us in this effort."
September is Child Cancer Awareness Month, represented by a gold ribbon. It acknowledges and gives support to the thousands of families dealing with a cancer diagnosis and treatment.
The organization is funded entirely through community donations. The donation from Go Auto constitutes the largest single donation ever made to the charity in its over-40-year history.
Follow GoAuto on social media as this community effort develops.
Instagram https://instagram.com/goauto
Facebook https://www.facebook.com/goauto.ca/
Elon Musk's next drama: a trial over his tweets about Tesla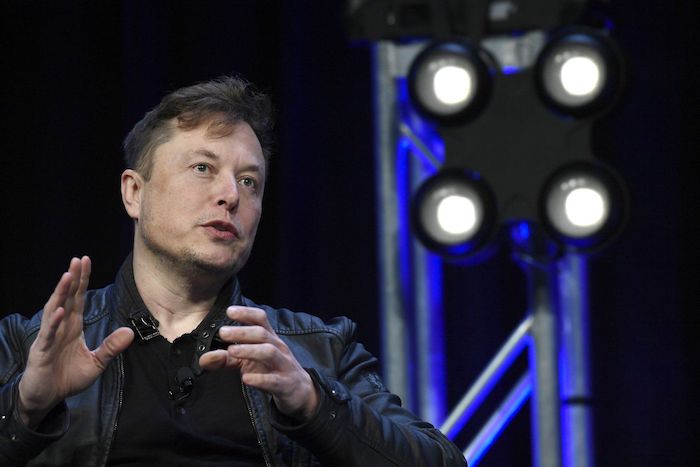 By Michael Liedtke in San Francisco
SAN FRANCISCO (AP) — While still grappling with the fallout from a company he did take private, beleaguered billionaire Elon Musk is now facing a trial over a company he didn't.
Long before Musk purchased Twitter for $44 billion in October, he had set his sights on Tesla, the electric automaker where he continues to serve as CEO and from which he derives most of his wealth and fame.
Musk claimed in a August 7, 2018 tweet that he had lined up the financing to pay for a $72 billion buyout of Tesla, which he then amplified with a follow-up statement that made a deal seem imminent.
But the buyout never materialized and now Musk will have to explain his actions under oath in a federal court in San Francisco. The trial, which begins on Tuesday with jury selection, was triggered by a class-action lawsuit on behalf of investors who owned Tesla stock for a 10-day period in August 2018.
Musk's tweets back then fueled a rally in Tesla's stock price that abruptly ended a week later, after it became apparent that he didn't have the funding for a buyout after all. That resulted in him scrapping his plan to take the automaker private, culminating in a $40 million settlement with U.S. securities regulators that also required him to step down as the company's chairman.
Musk has since contended he entered that settlement under duress and maintained he believed he had locked up financial backing for a Tesla buyout during meetings with representatives from Saudi Arabia's Public Investment Fund.
The trial's outcome may hinge on the jury's interpretation of Musk's motive for tweets that U.S. District Judge Edward Chen has already decided were a falsehood.
Chen dealt Musk another setback on Friday, when he rejected Musk's bid to transfer the trial to a federal court in Texas, where Tesla moves its headquarters in 2021. Musk had argued that negative coverage of his Twitter purchase had poisoned the jury pool in the San Francisco Bay Area.
Musk's leadership of Twitter — where he has gutted the staff and alienated users and advertisers — has proven unpopular among Tesla's current stockholders, who are worried he has been devoting less time steering the automaker at a time of intensifying competition. Those concerns contributed to a 65% percent decline in Tesla's stock last year that wiped out more than $700 billion in shareholder wealth — far more than the $14 billion swing in fortune that occurred between the company's high and low stock prices during the Aug. 7-17, 2018 period covered in the class-action lawsuit.
The lawsuit is based on the premise that Tesla's shares wouldn't have traded at such a wide range if Musk hadn't dangled the prospect of buying the company for $420 per share. Tesla's stock has split twice since then, making that $420 price worth $28 on adjusted basis now. The shares closed last week at $122.40, down from its November 2021 split-adjusted peak of $414.50.
After Musk dropped the idea of a Tesla buyout, the company overcame a production problem, resulting in a rapid upturn in car sales that caused its stock to soar and minted Musk as the world's richest person until he bought Twitter. Musk dropped from the top spot on the wealth list after the stock market's backlash to his handling of Twitter.
The trial is likely to provide insights into Musk's management style, given the witness list includes some of Tesla's current and former top executives and board members, including luminaries such as Larry Ellison, Oracle co-founder, as well as James Murdoch, the son of media mogul Rupert Murdoch. The drama also may shed light on Musk's relationship with his brother, Kimbal, who is also on the list of potential witnesses who may be called during a trial scheduled to continue through Feb. 1.
Supply chain woes caused US auto sales to fall 8% last year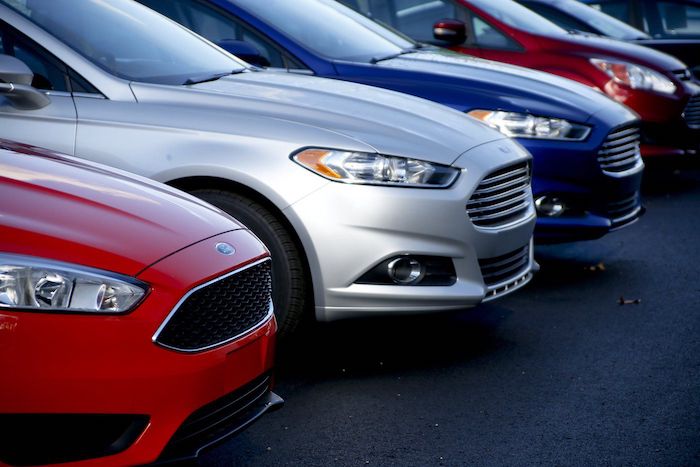 By Tom Krisher in Detroit
DETROIT (AP) — Shortages of computer chips and other parts continued to hobble the U.S. auto industry last year, contributing to vehicle sales dropping 8% from 2021 to their lowest level in more than a decade.
But there's good news for consumers in the gloomy numbers: Vehicle supplies on dealer lots are growing, albeit slowly, and automakers expect at least a small easing in prices this year as inventories grow.
Automakers reported Wednesday that they sold 13.9 million cars, trucks, SUVs and vans last year as the parts shortage limited factory output amid high demand for new vehicles. It was the lowest sales number since 2011 when the economy was recovering from the Great Recession.
But sales were up slightly in the fourth quarter and inventories grew as parts supplies improved enough to increase production a little. Analysts are now expecting sales to grow by roughly 1 million to around 14.8 million this year as demand remains strong. But they'll still be far short of the normal 17 million per year before the pandemic.
With many models still in short supply, though, the average new vehicle price rose 2.5% in December to a record of just over $46,000, according to J.D Power.
There are signs, however, that prices may be starting to ebb a little as inventories expand.
Toyota, for instance, finished the year with just under 24,000 vehicles on Toyota and Lexus brand dealer lots nationwide. That's up from about 19,000 at the end of 2021, but still far short of the 300,000 during normal years before the pandemic.
The improvement, although small, is allowing consumers to haggle a little on some slower-selling vehicles such as sedans, and even some luxury vehicles. But they're still getting top dollar for gas-electric hybrids and other more popular vehicles that are sold before they arrive on lots, said David Christ, general manager of the Toyota Division.
For most of last year, people who wanted new vehicles had to pay sticker price or above and take whatever models and colors dealers could get. But dealers have told Christ that changed a bit in the past two or three months for models that aren't as popular. Plus, he said more people are interested in lower-cost vehicles because inflation and higher interest rates are taking a bite out of their budgets.
"They're coming in and saying, 'Hey, can I get a deal here?'" Christ said. "I do think that on some vehicles, not just in our brand, and across the industry, there has become a little more of a buyer's market where the customer can negotiate."
Whether that holds up all year remains to be seen. If demand stays strong and people are willing to pay sticker price, then dealers will get that, Christ said. But if demand wanes or supplies increase dramatically, discounts could rise and prices could drop a bit.
Jessica Caldwell, executive director of insights at Edmunds.com, said Toyota's experience is likely to repeat itself through the industry with small price decreases on some models.
"There isn't as much disposable income to be put into a vehicle," she said. "We've seen prices high before, but we've never really seen higher prices with the (higher) interest rates."
But electric vehicles and other hot sellers will remain expensive because people want to buy them now, she added.
Caldwell doesn't see vehicle supplies or prices returning to pre-pandemic levels this year, and she's not sure if we'll ever get back to 2019 levels.
The computer chip shortage dates to the spring of 2020, when automakers were forced to shut down factories due to rapidly increasing COVID-19 cases. Chip makers shifted production to consumer electronics to feed a computer and gaming sales boom when people were stuck at home. When the auto plants restarted earlier than expected, chip makers weren't making as many semiconductors for automobiles, which must be made to withstand vibration and huge temperature extremes.
Auto chip production has improved, but still isn't back to pre-pandemic levels, so auto plants still aren't back to their full output.
As a result, the 13.9 million vehicles that automakers sold last year was about 1.2 million below 2021 numbers, according to Motorintelligence.com.
General Motors, with full-year sales up 2.5%, retook its traditional spot as the nation's top selling automaker. Toyota, which won the crown in 2021, saw its sales fall 9.6% last year. Ford reports sales on Thursday.
Sales at Stellantis, formerly Fiat Chrysler, dropped 13%, while Honda sales plummeted 32.9%. Hyundai posted just under a 1% increase to outsell Nissan, whose sales tumbled 25.4%. Kia sales fell 1.1% for the year, while Subaru was down 4.7%.
Electric vehicle sales hit more than 807,000 last year, up almost 65% from 2021.
Pickups and SUVs were 77.3% of sales while cars dropped to 22.7%.